Are you so ready for spring and the sun like I am?!  I'm so ready to see the blue skies on a regular basis!  Well, what brought me a little sunshine was this Goodwill: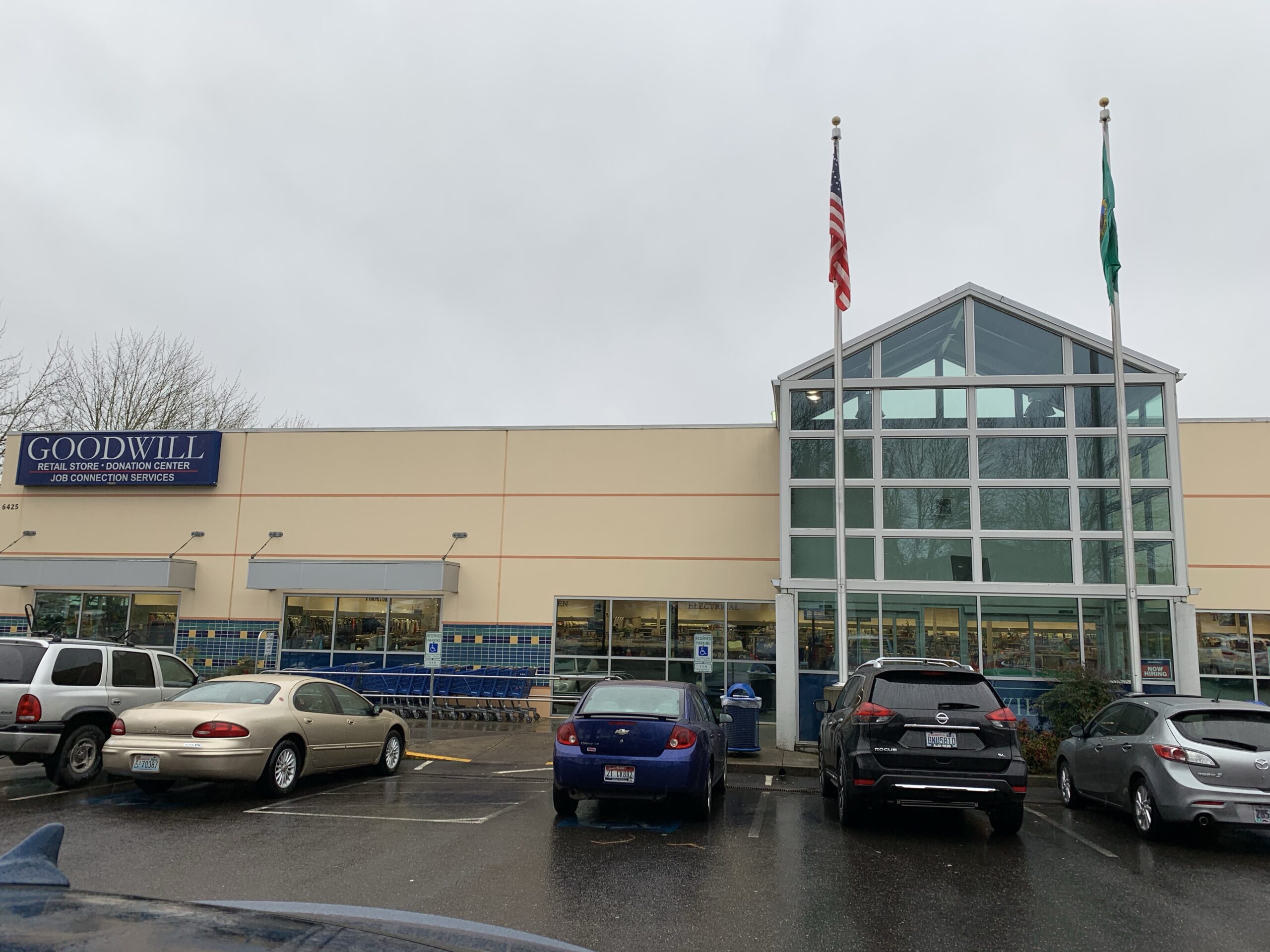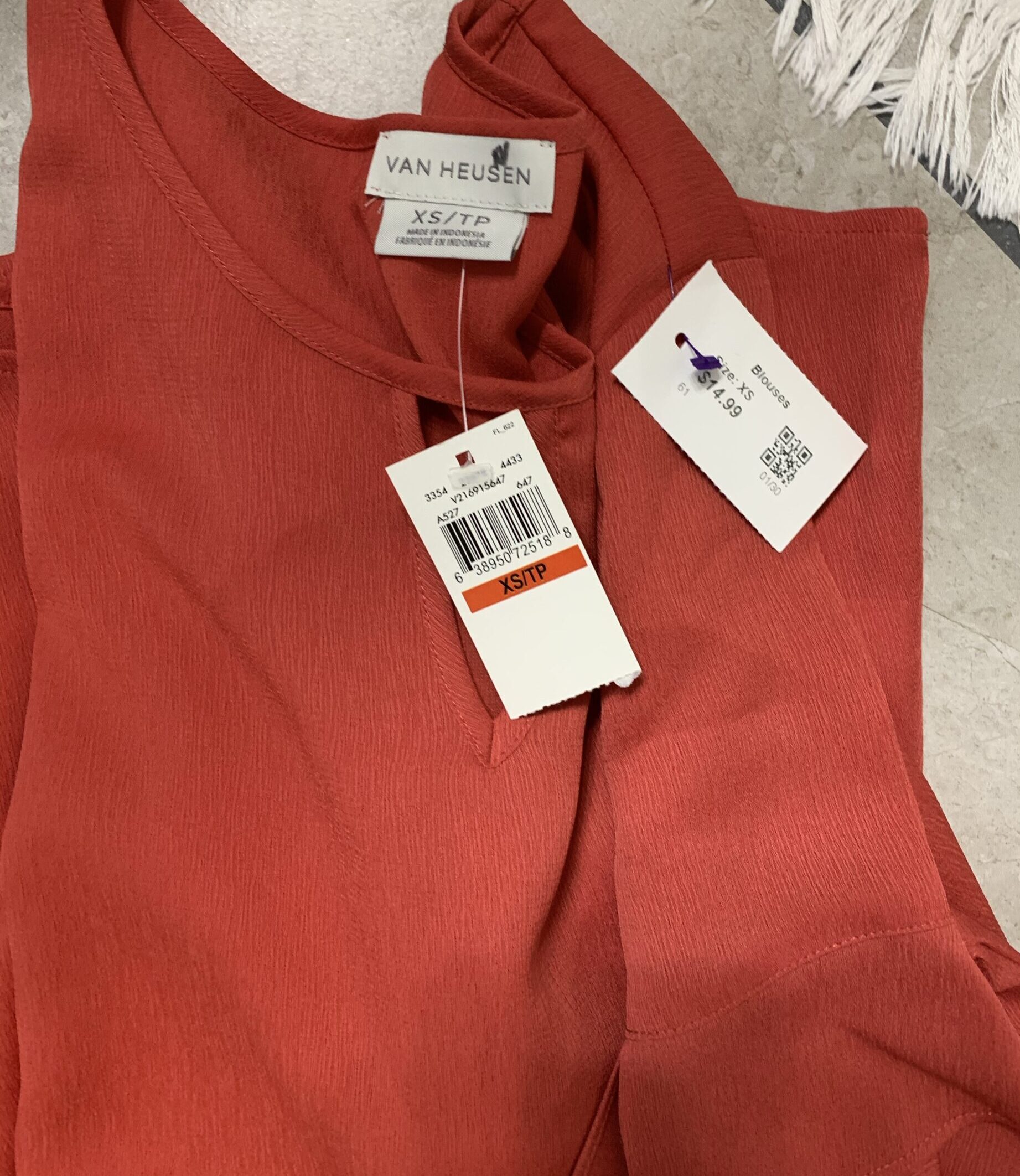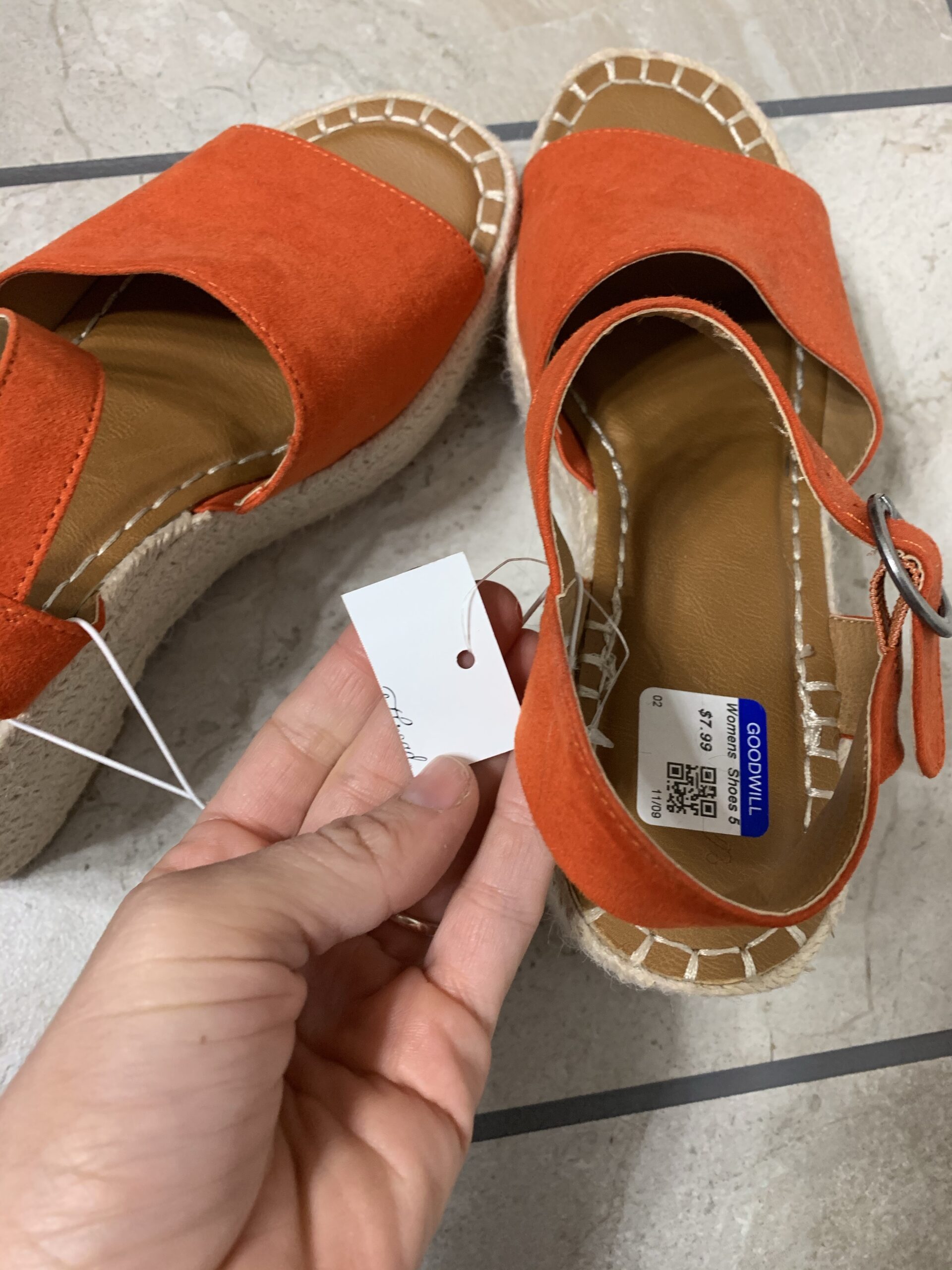 It put together this cute orange/red look: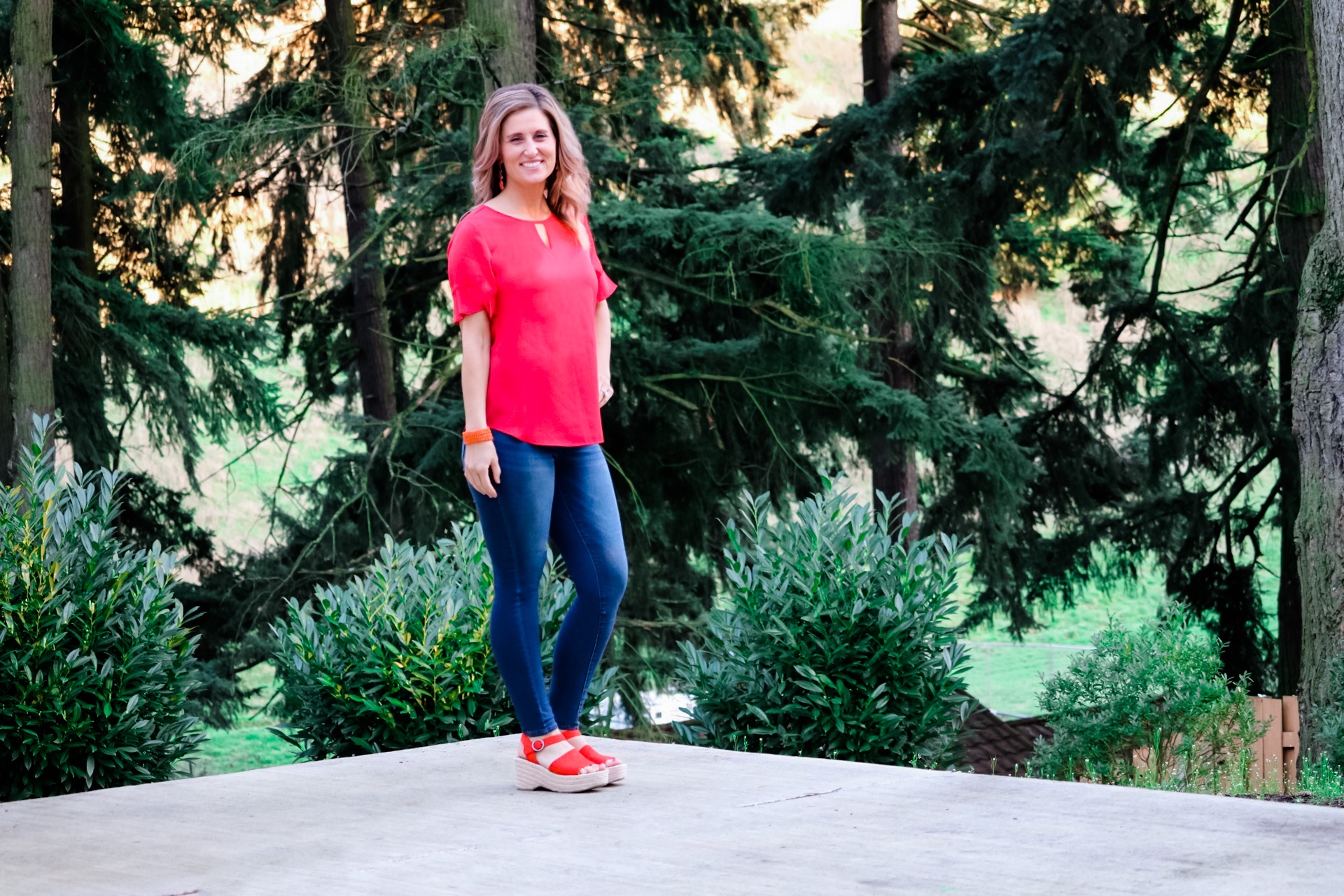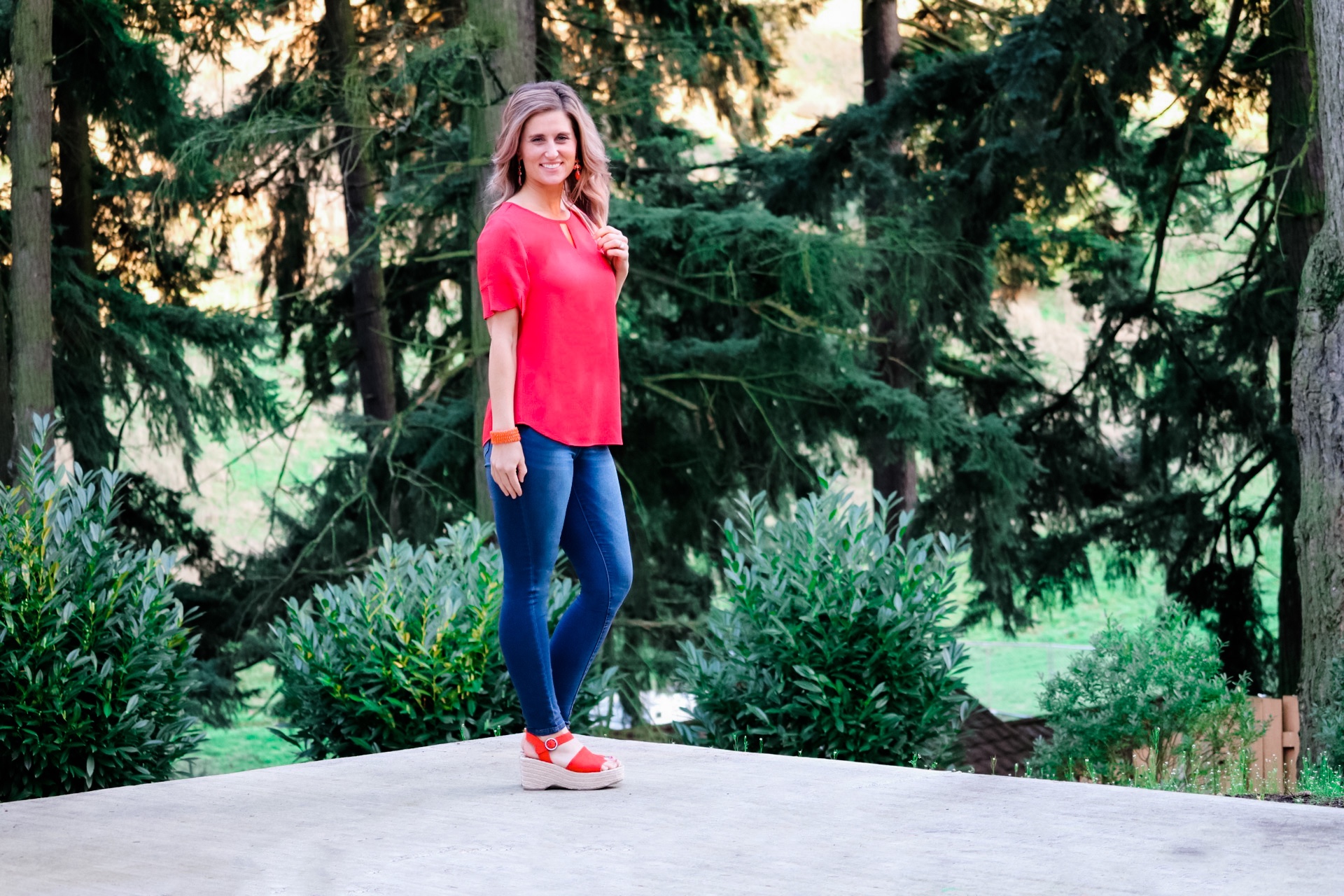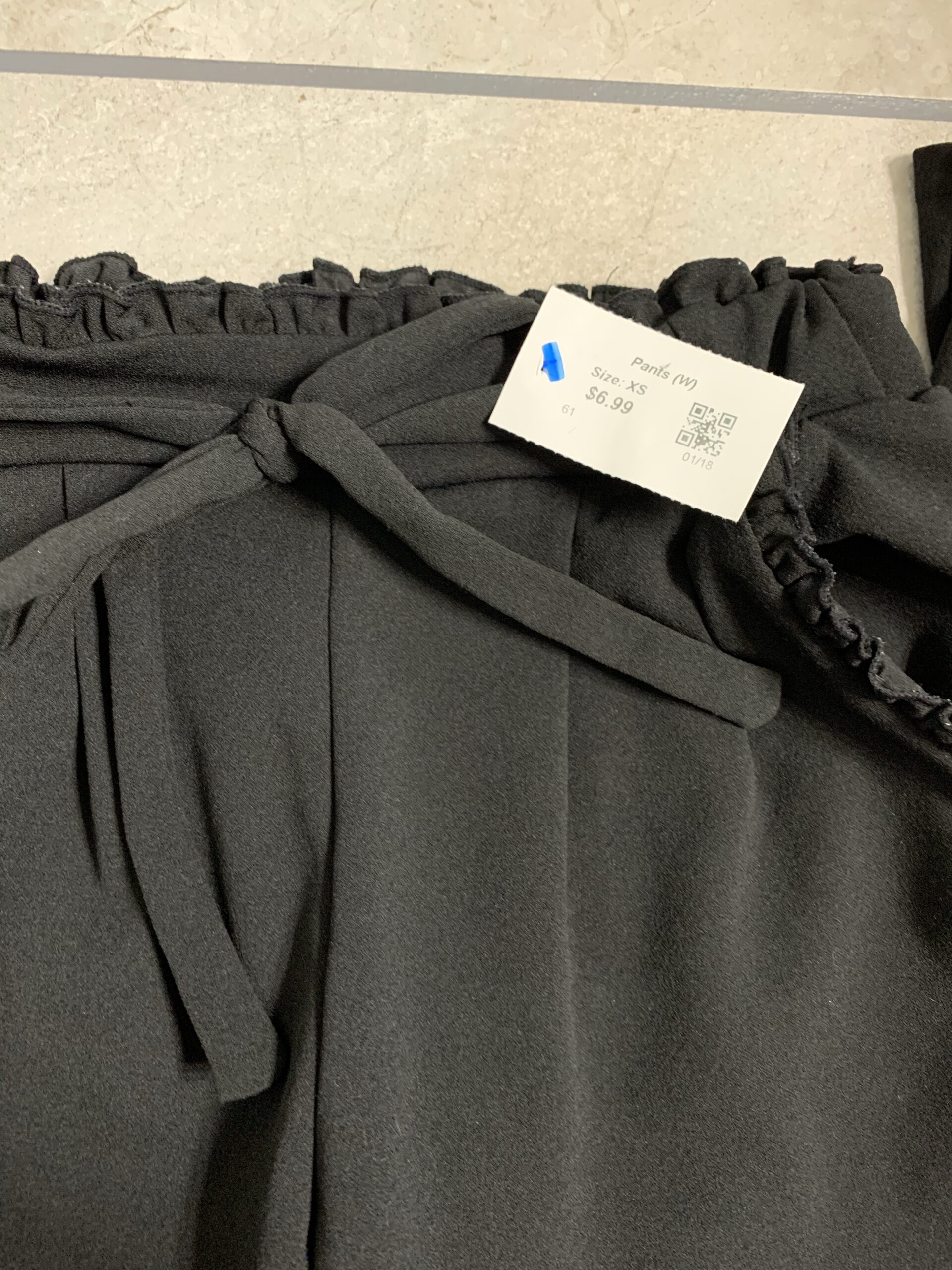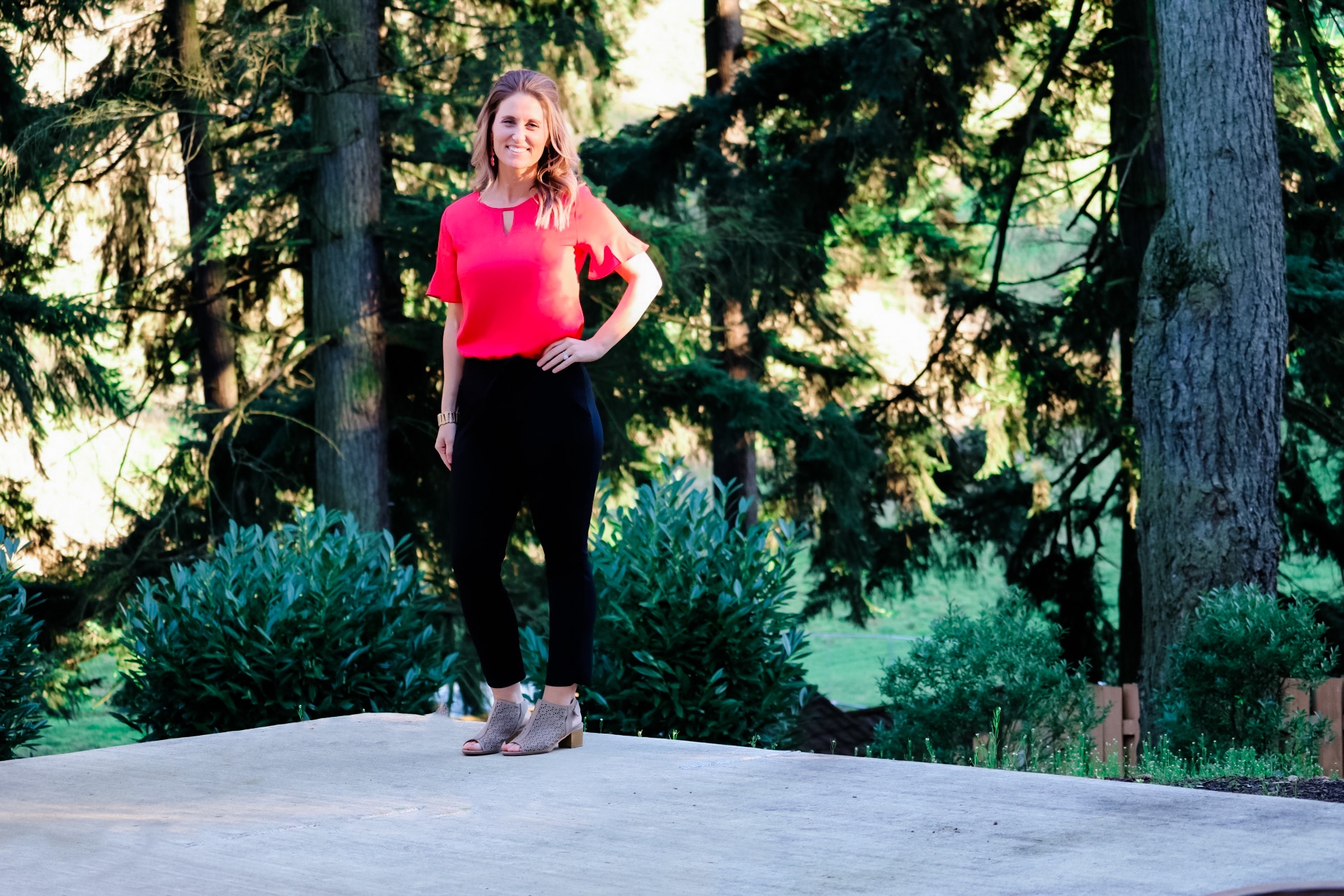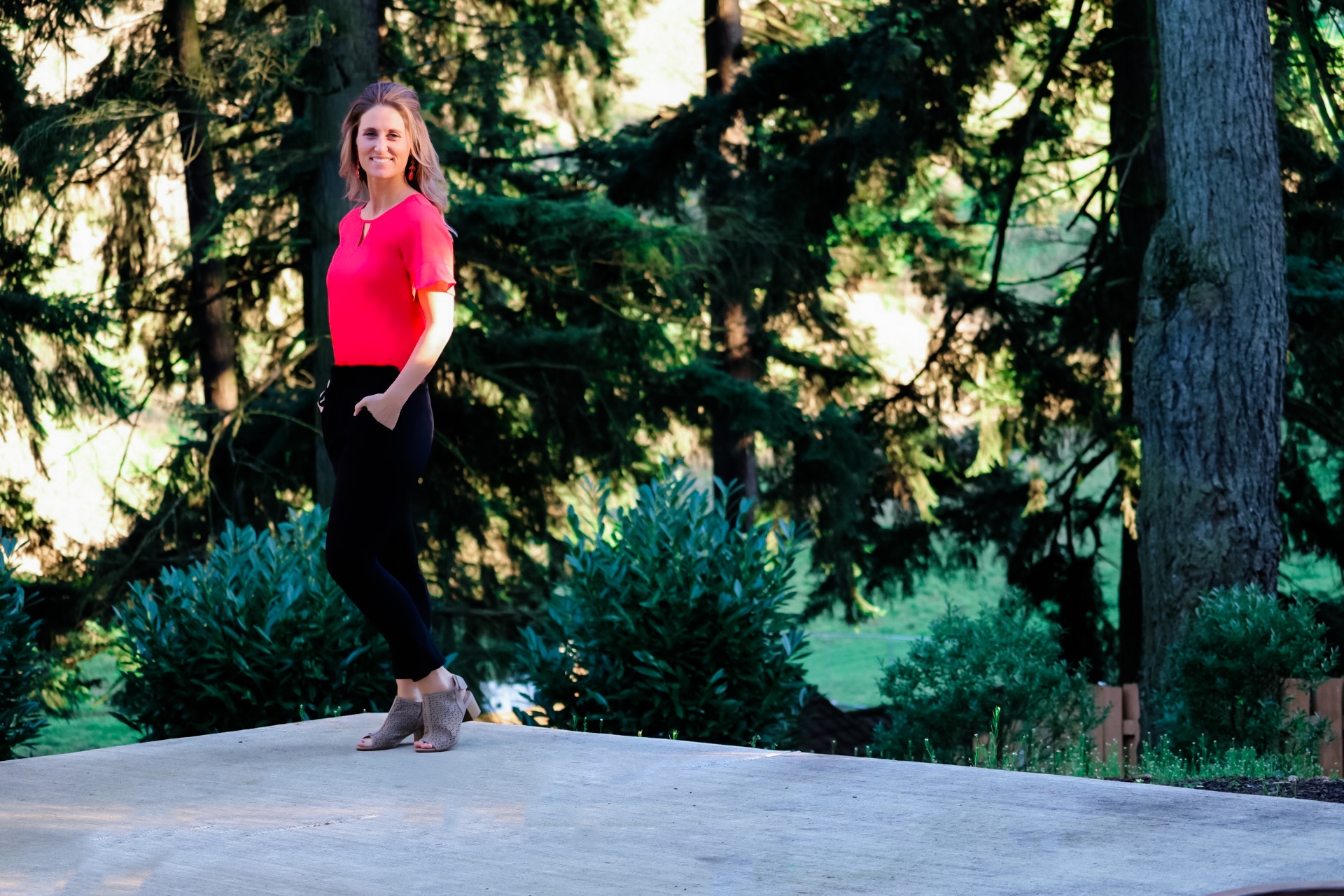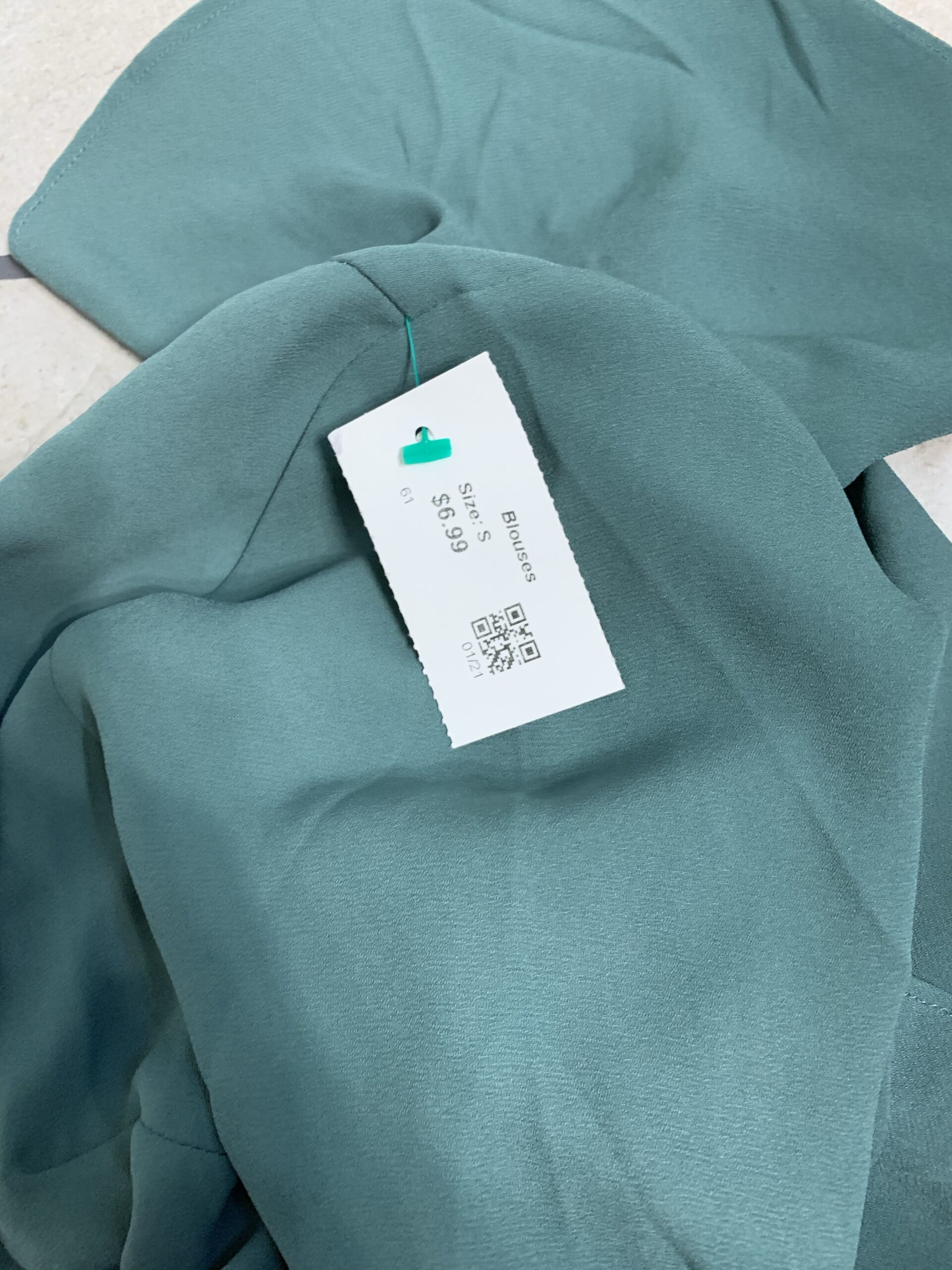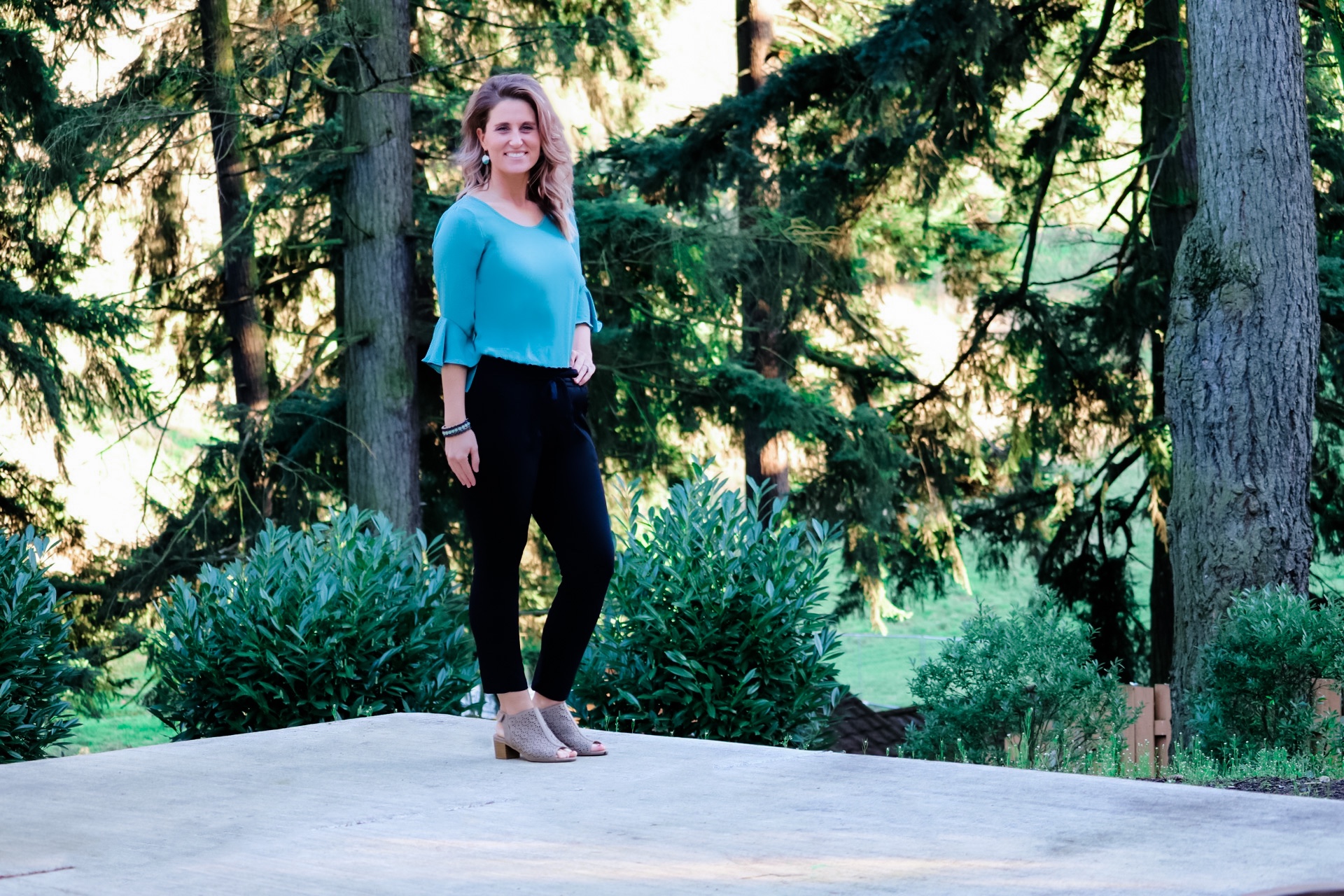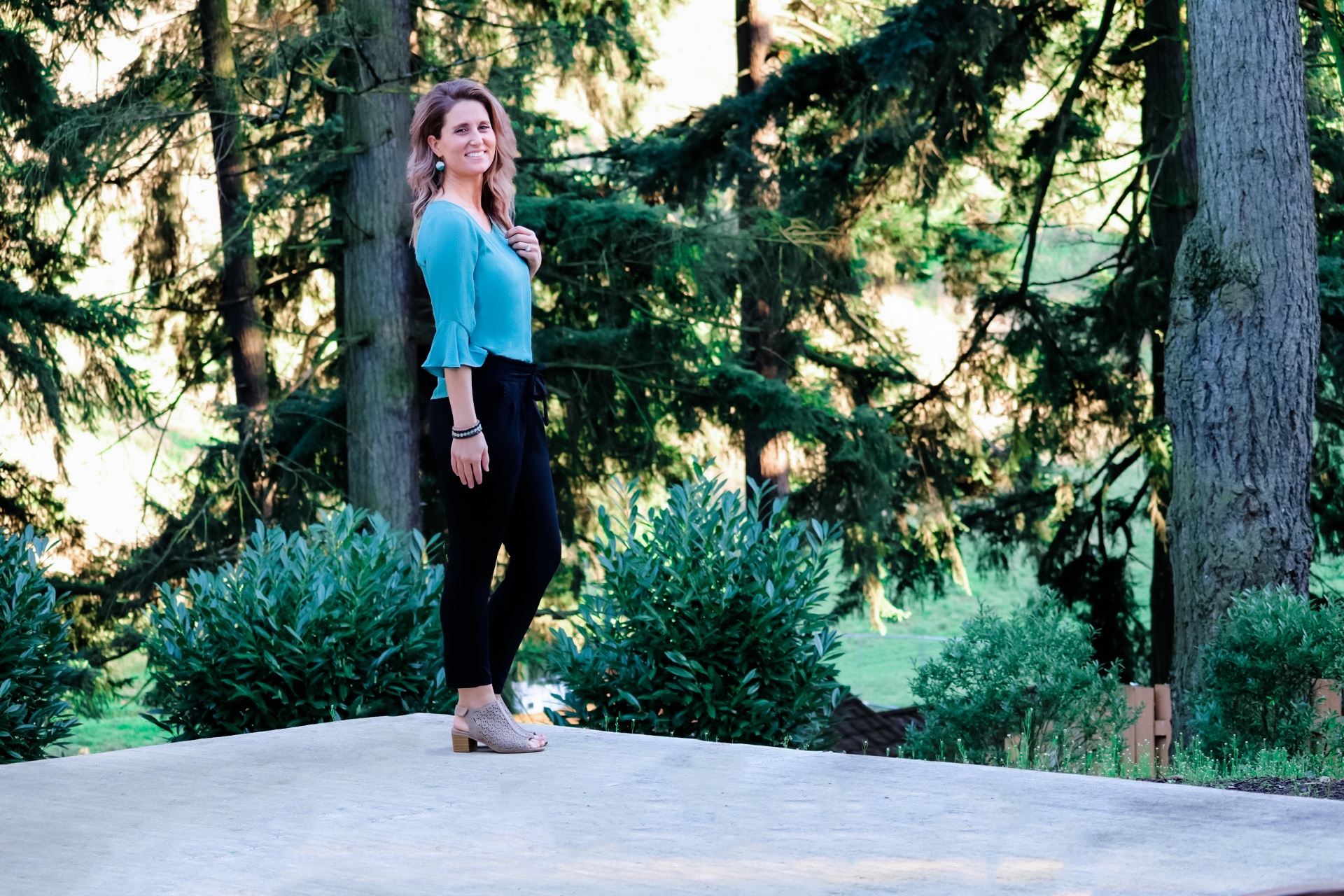 One color that I have a hard time finding is a pinkish-purplish top!  More with lavendar/purple than pink.  Does that make sense?  And look what I found: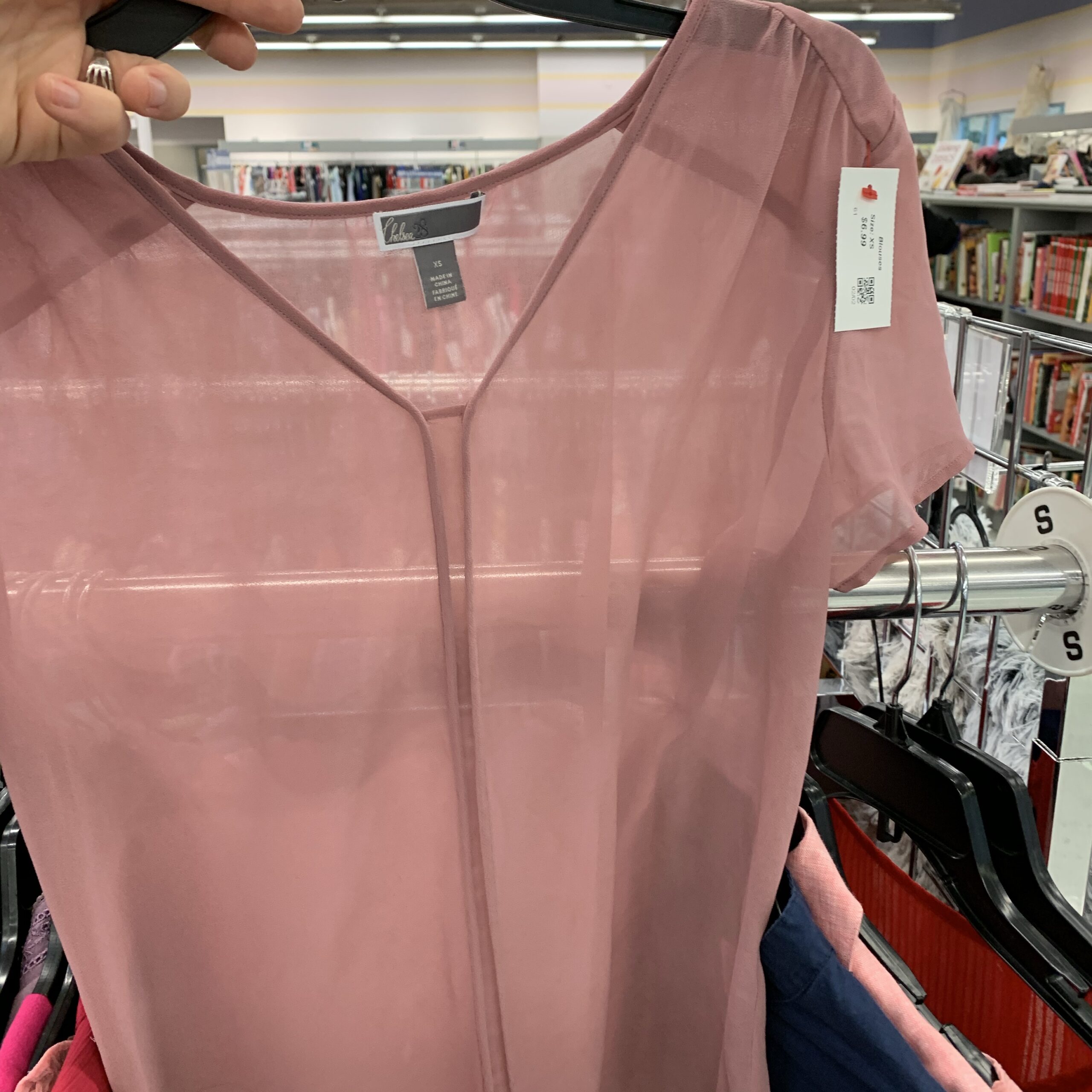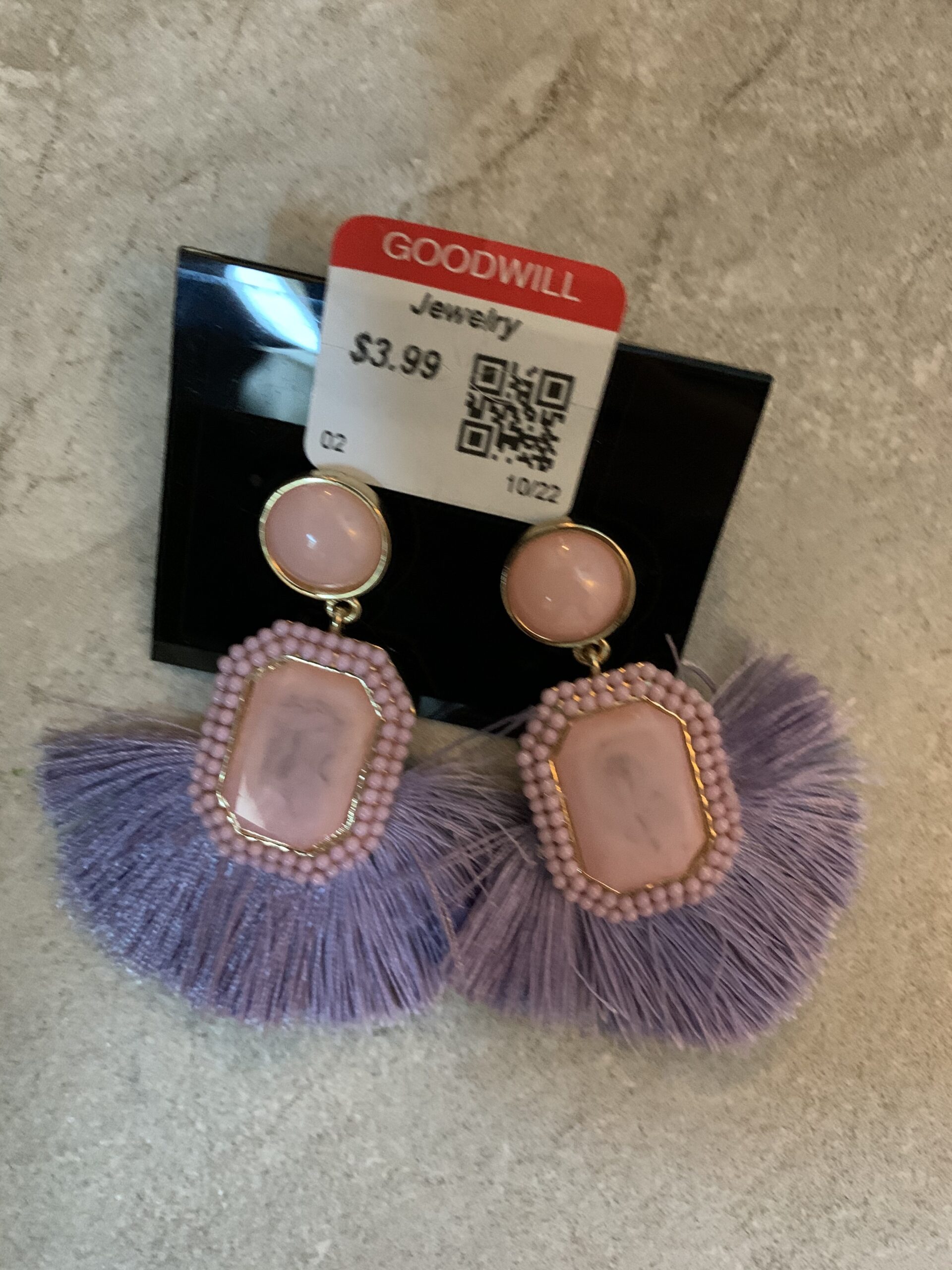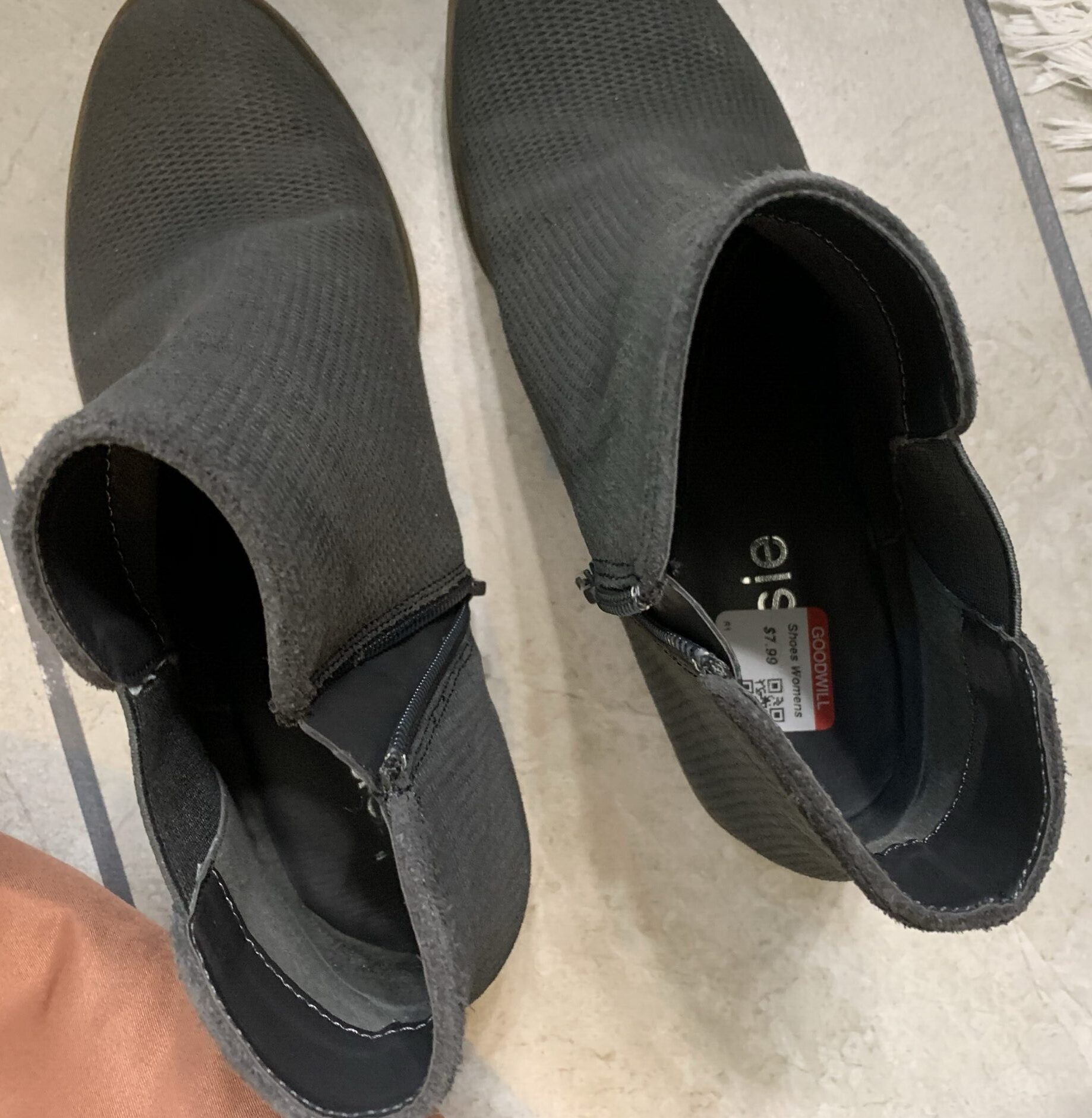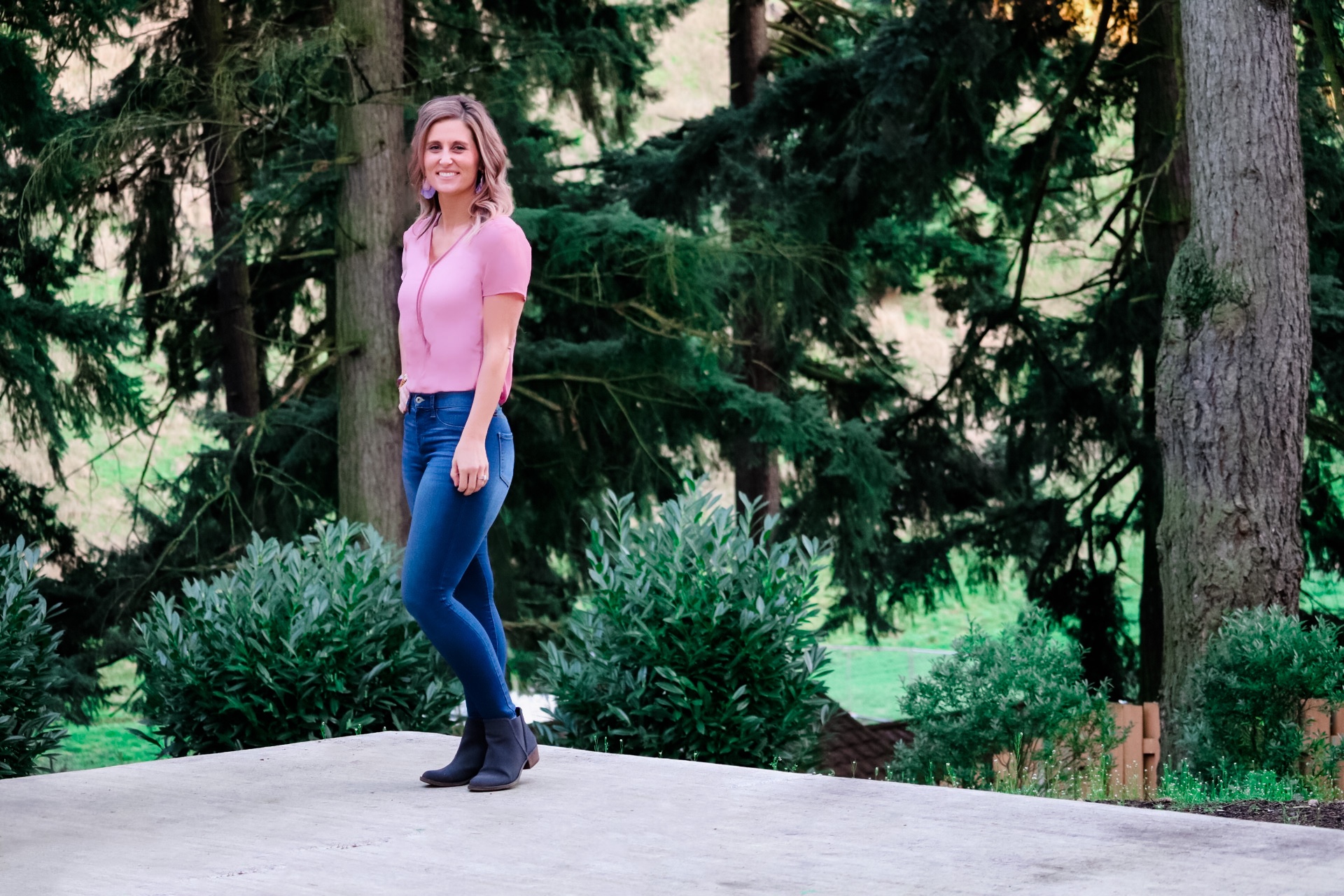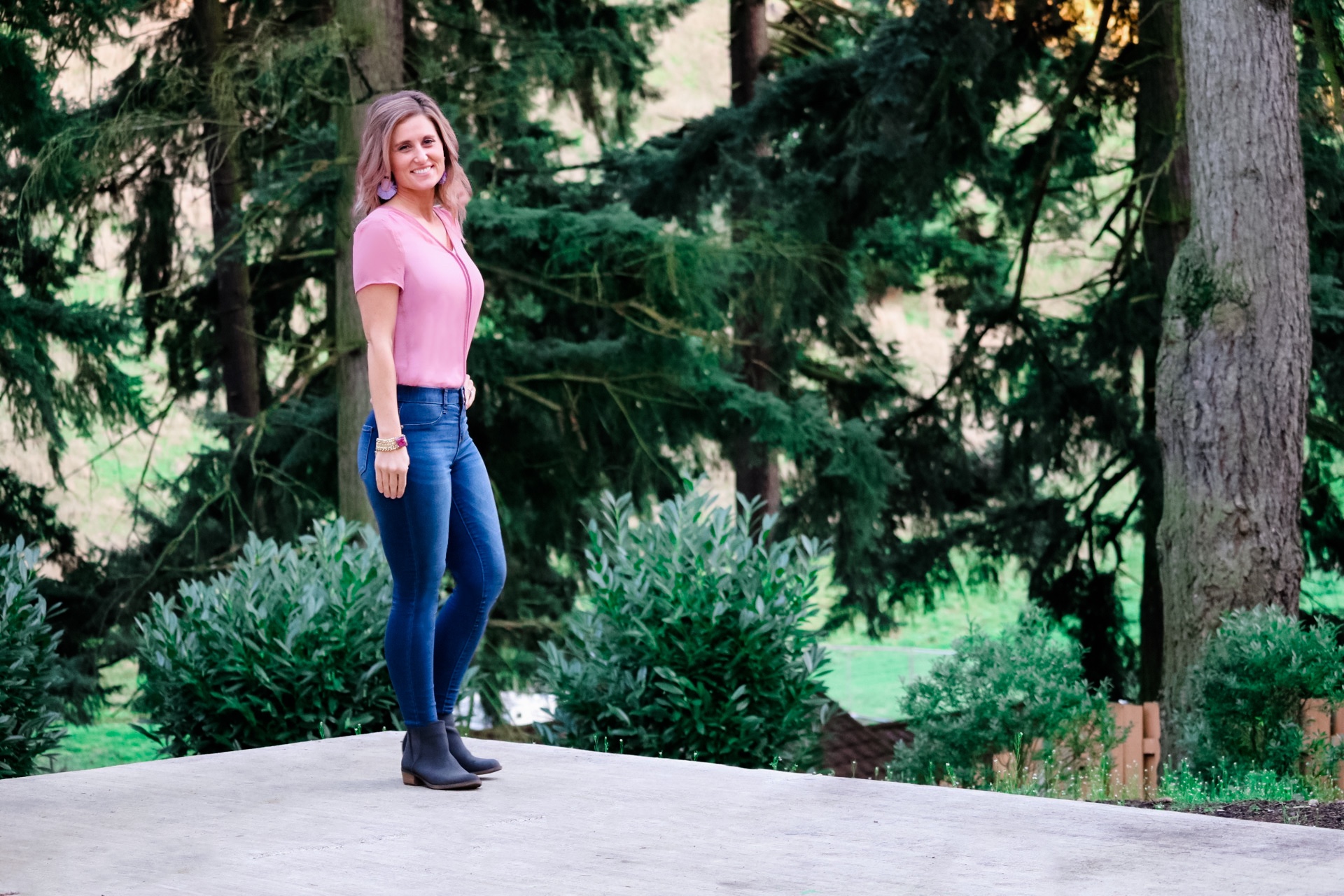 This isn't even all that I found!  This was one of those trips that I really found a lot of items and fun clothes!  Can't wait to show you more!
Check out your Goodwill, or to find a location near you, visit meetgoodwill.org  or learn more about their job connections at goodwilljobconnection.org.  You can also check out their new Instagram account for specialty books at Goodwillbooks and give it a follow!
Love you all!