For almost two years, I have wanted an African Juju hat!  They look so cool in an entryway, above a bed or on your mantel.  They actually symbolize prosperity and are said to have been worn by dancers during big ceremonies.  That is so cool!  I love them, but they are SO expensive!  I even thought about making my own using feather trim, but that was still too expensive for me because I would still need 10-12 yards.  I decided that I wanted to try and figure out a way to make it for under $20.  Here's how I was able to get a similar look for a much lower price: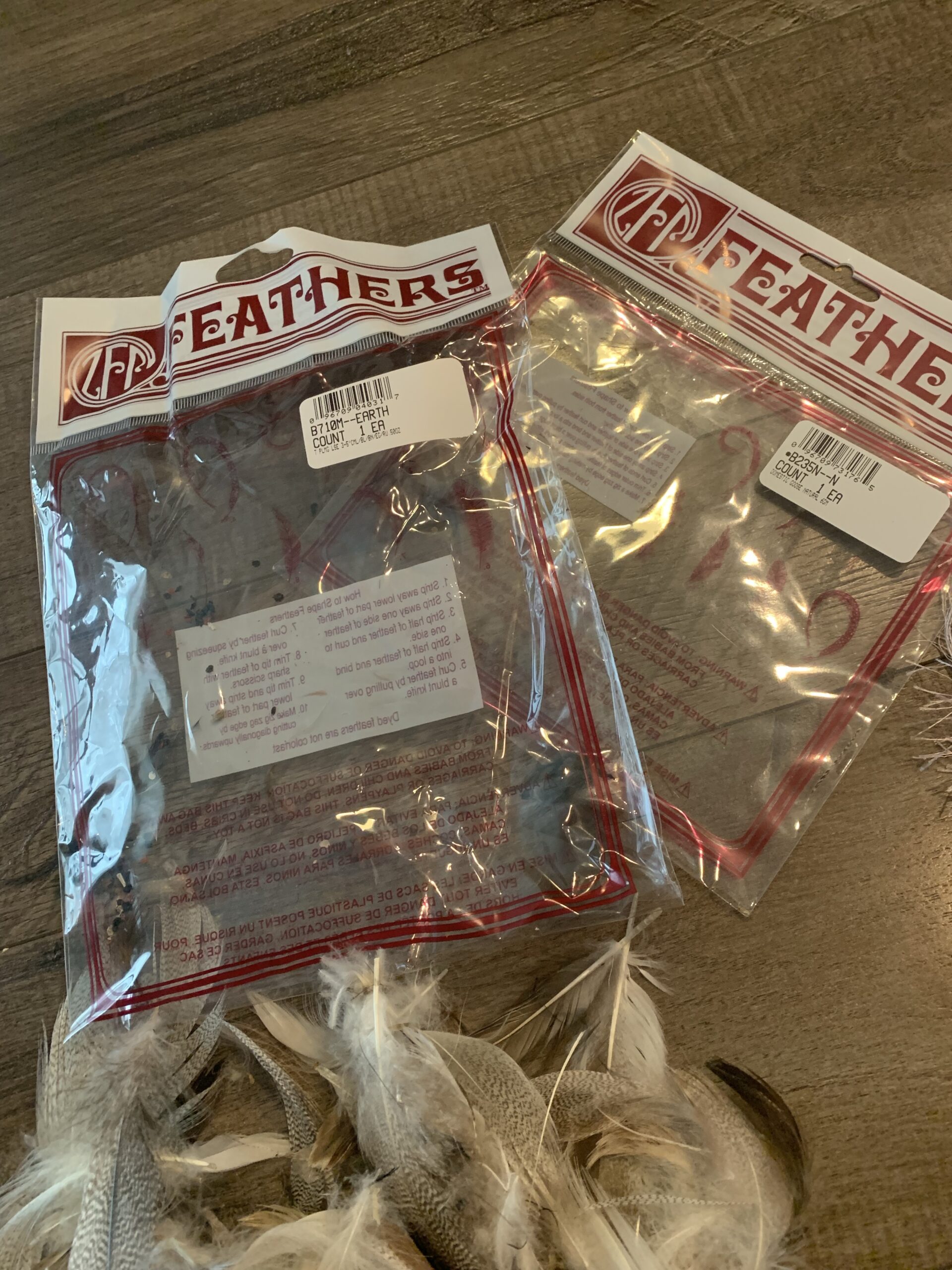 All I did was cut cardboard in a circle like this: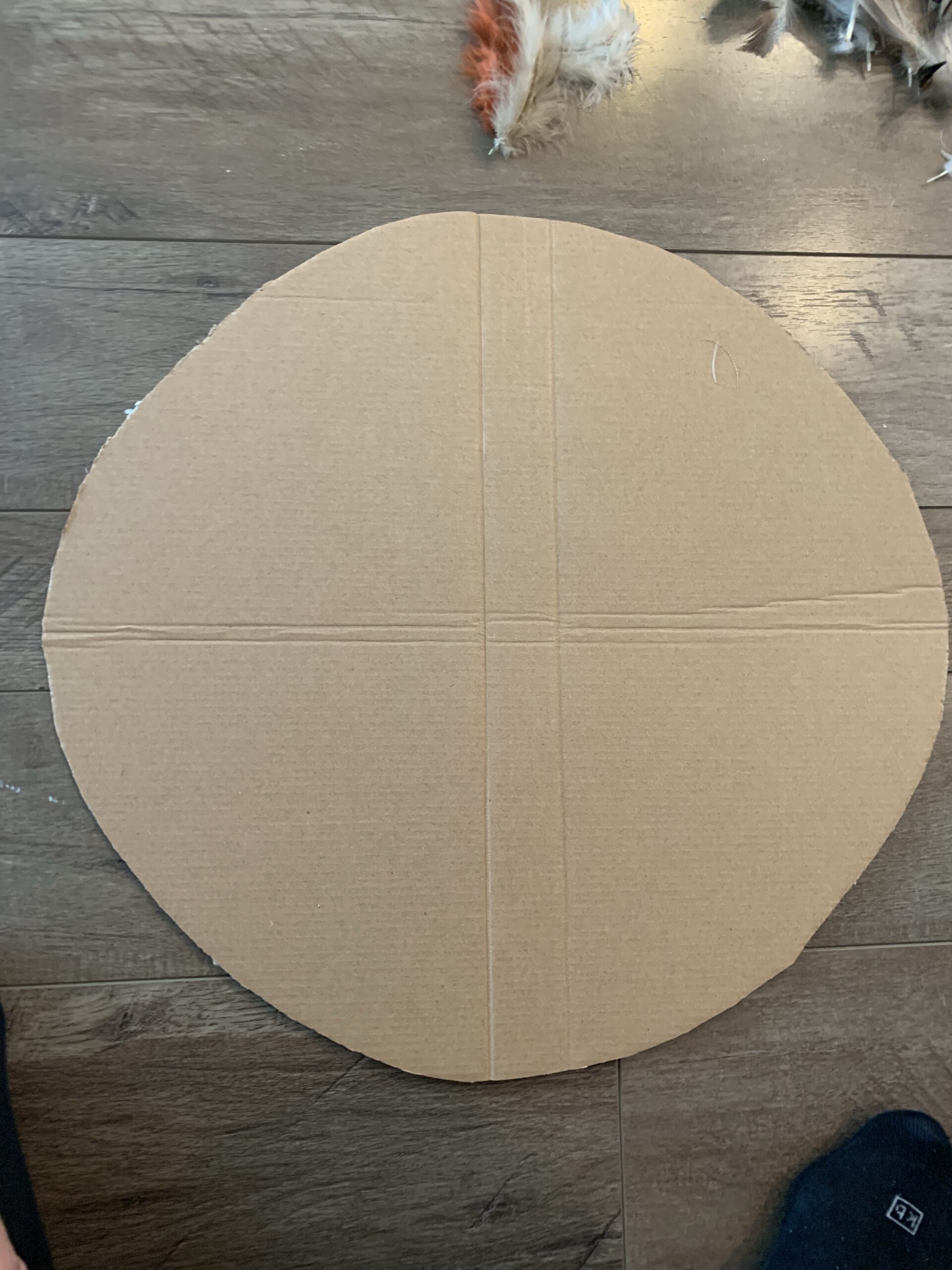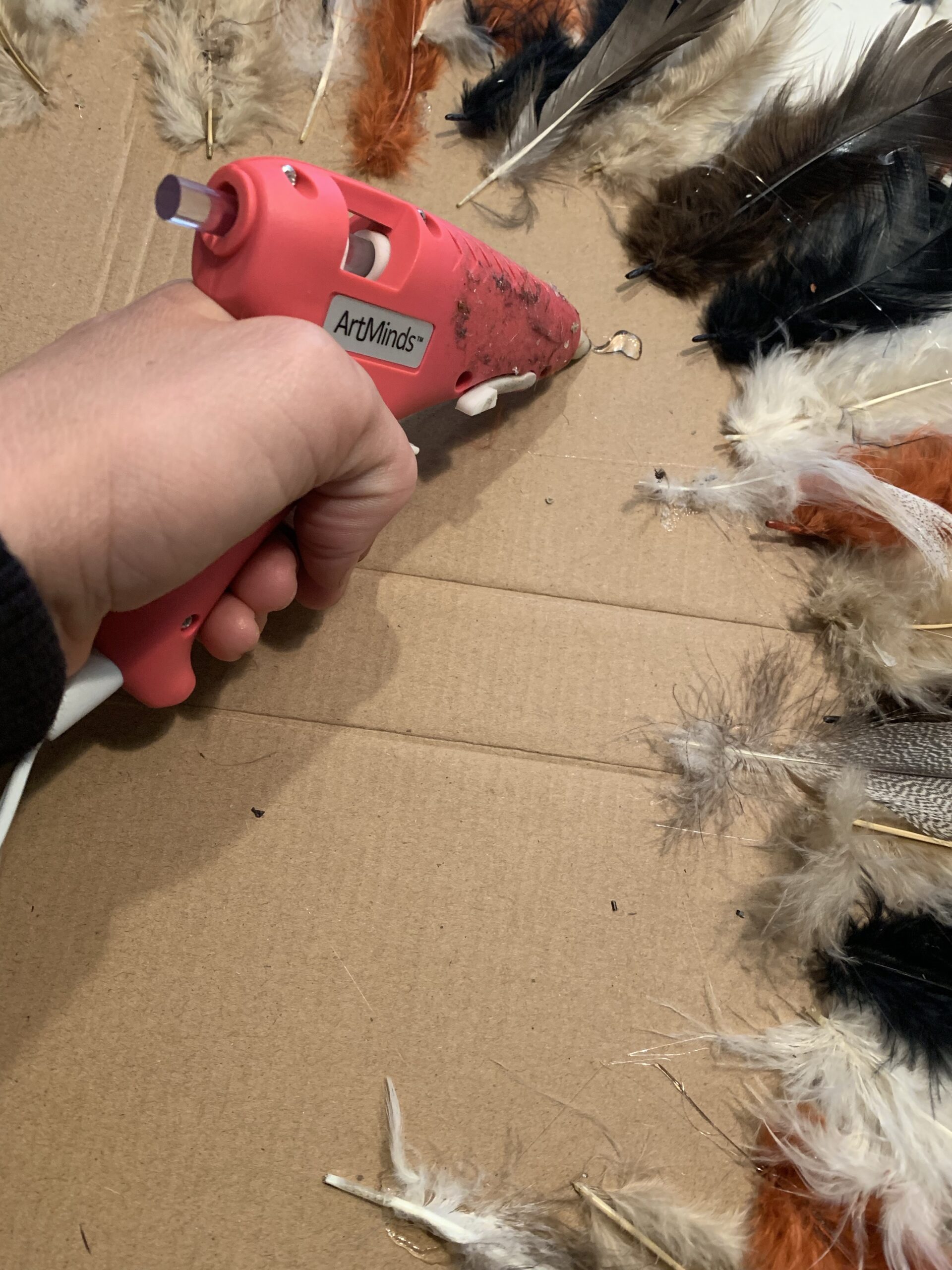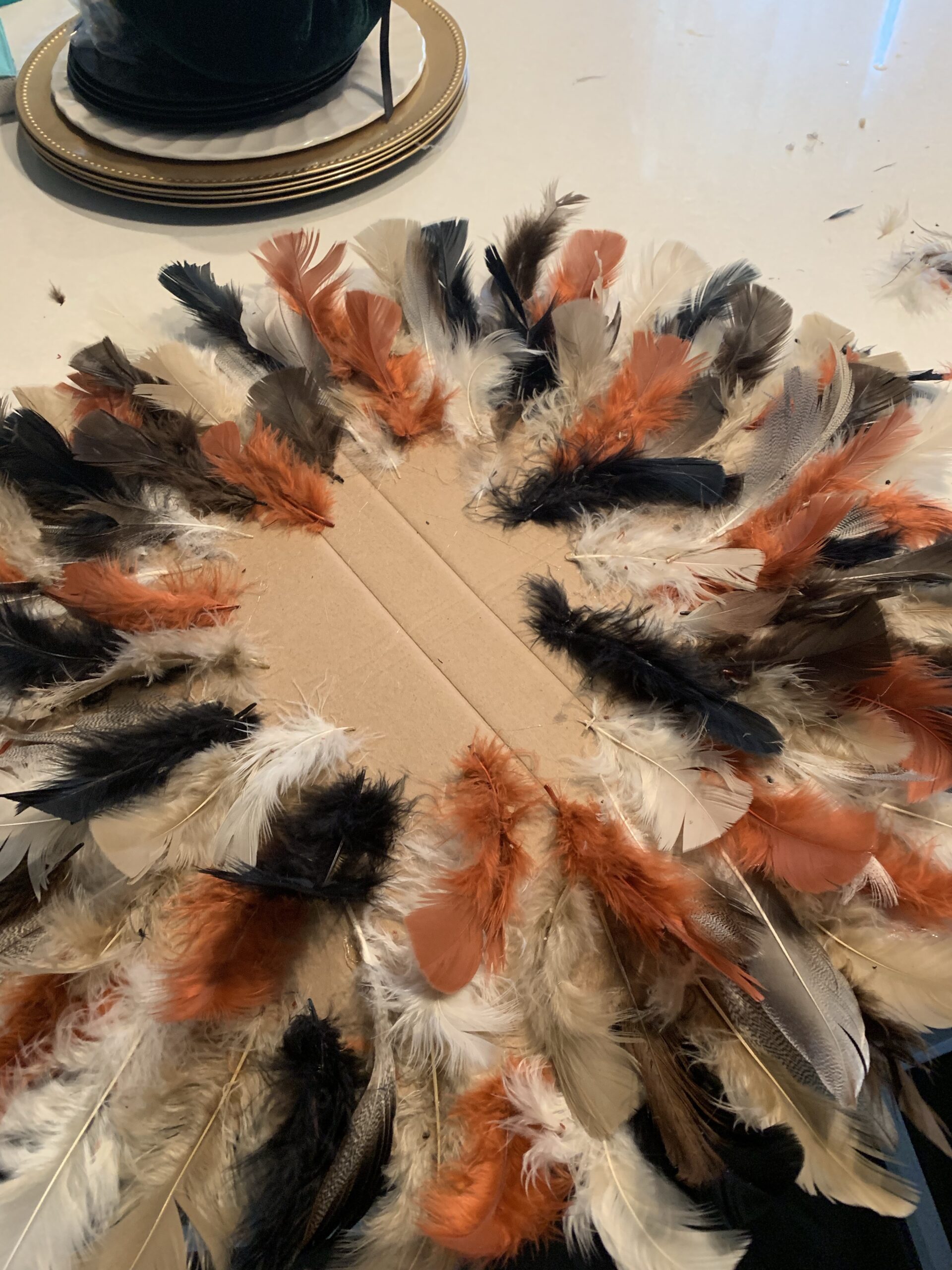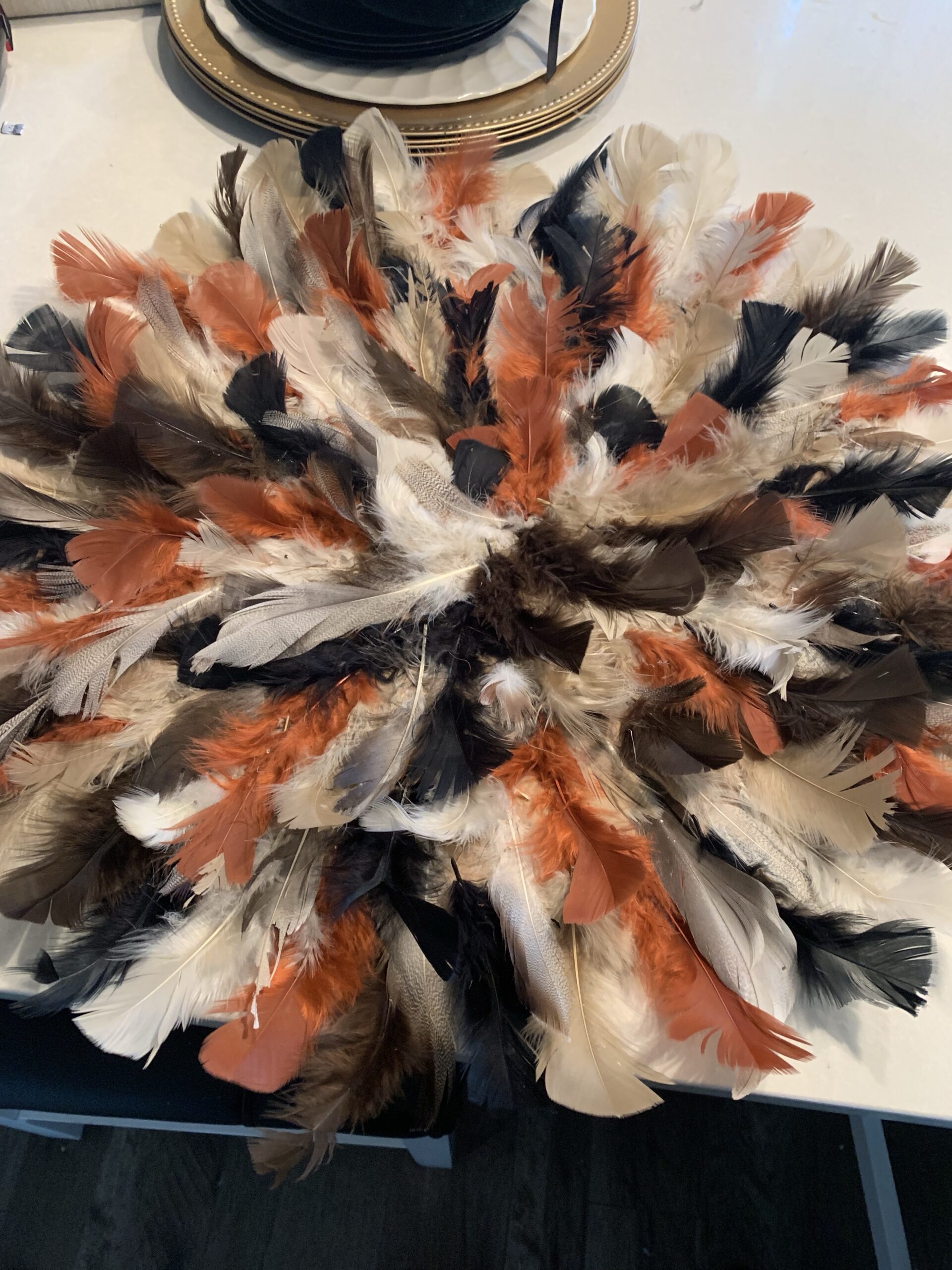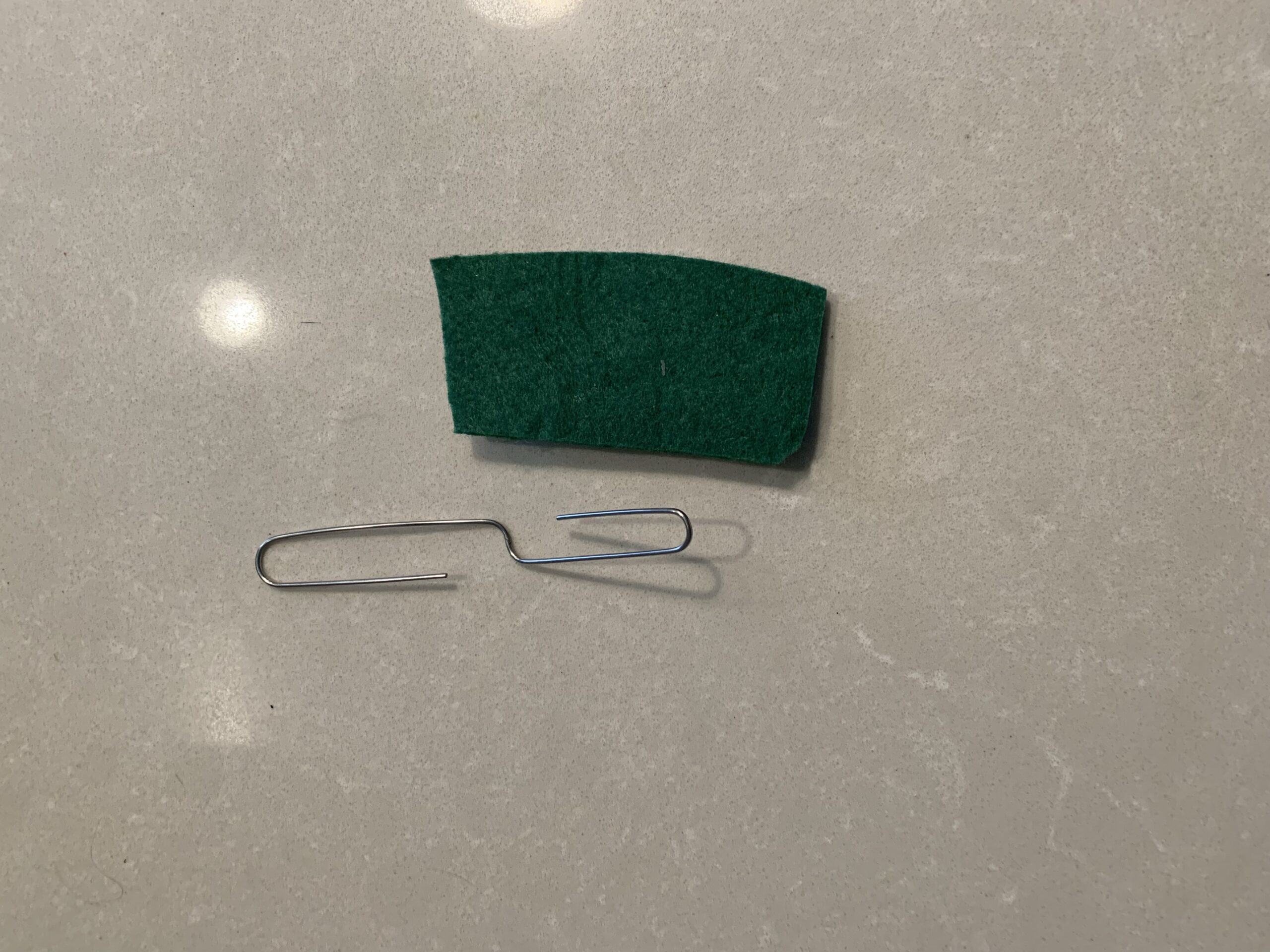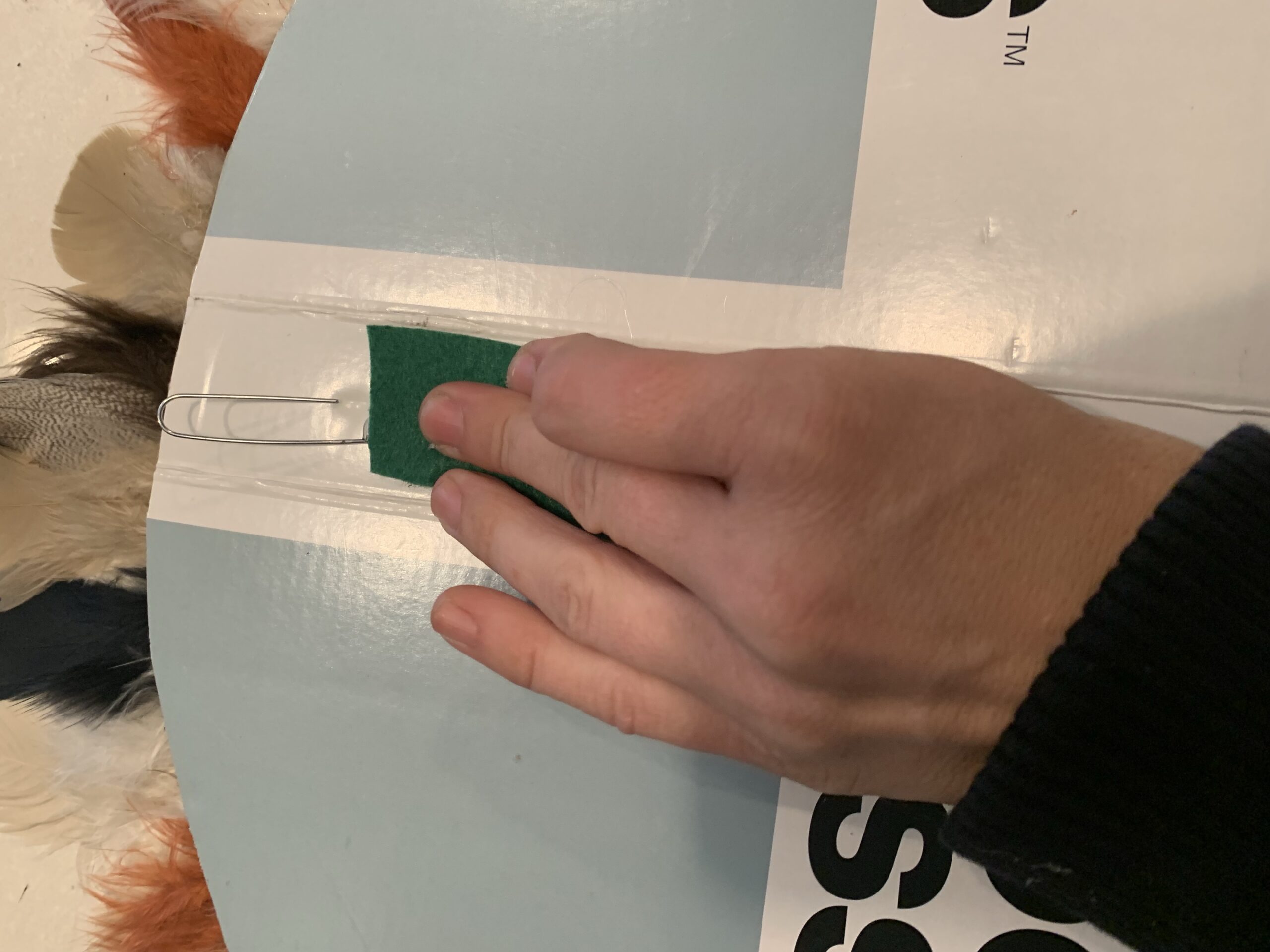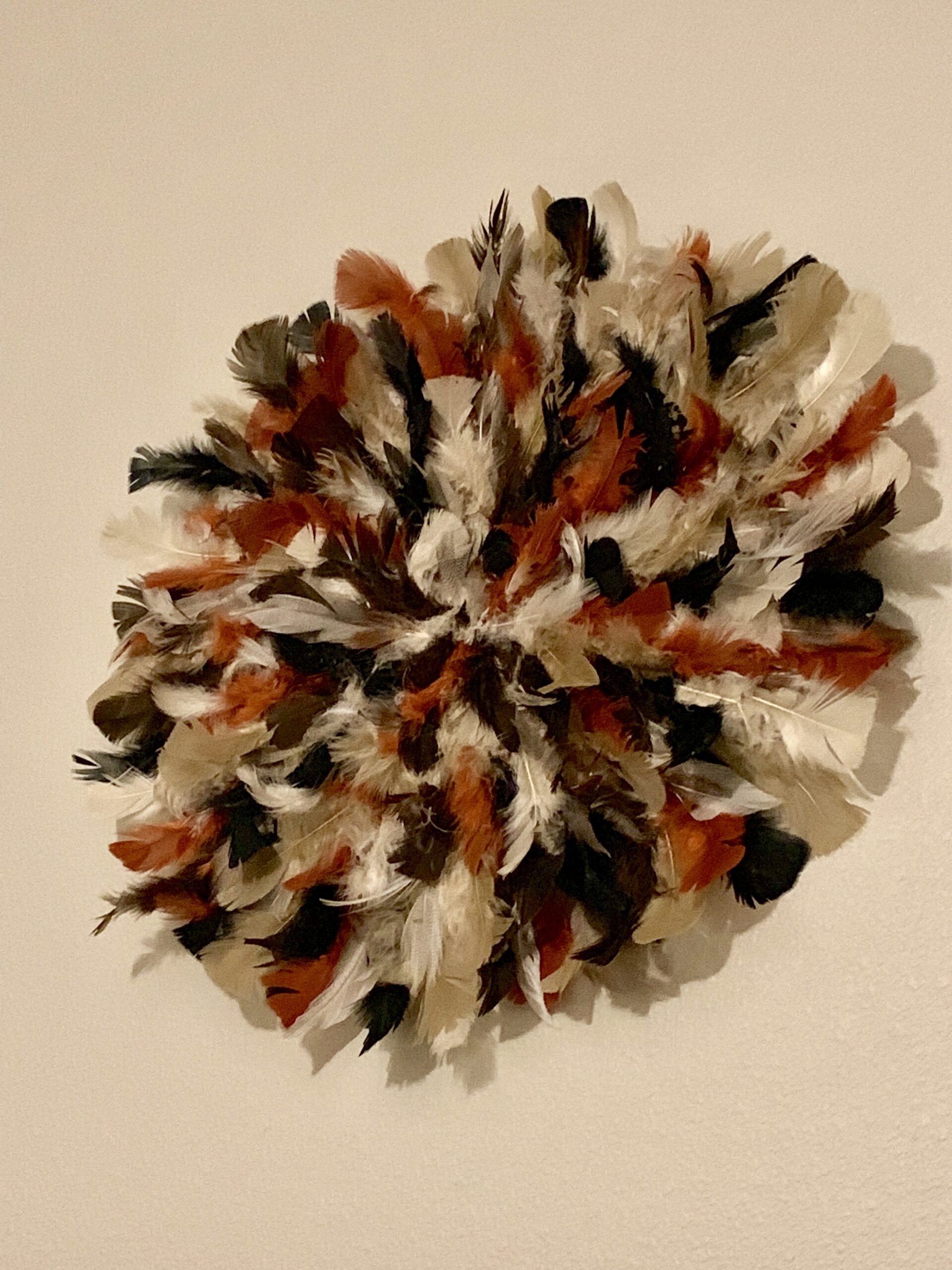 So I decided to try again: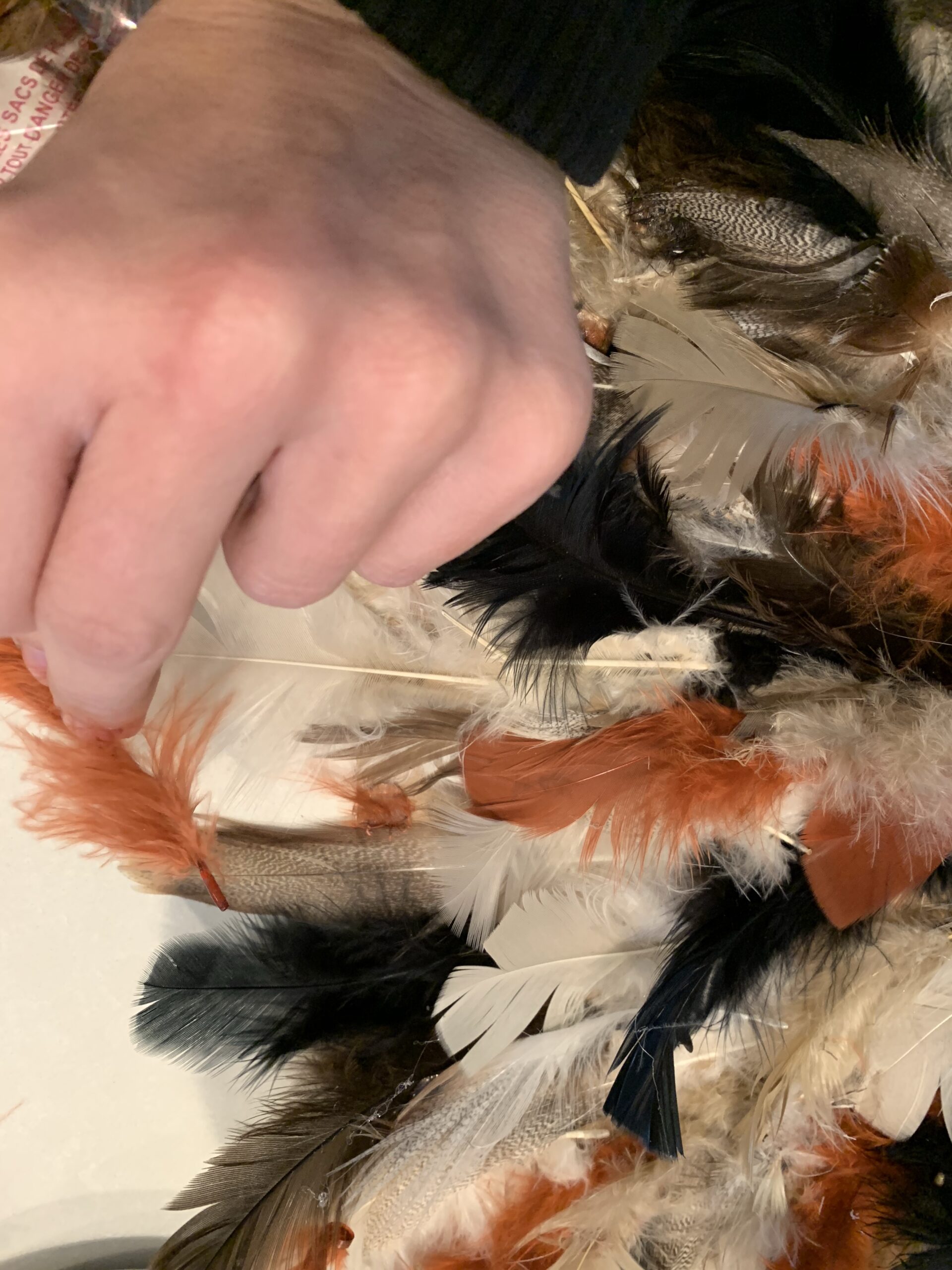 Here's how it turned out: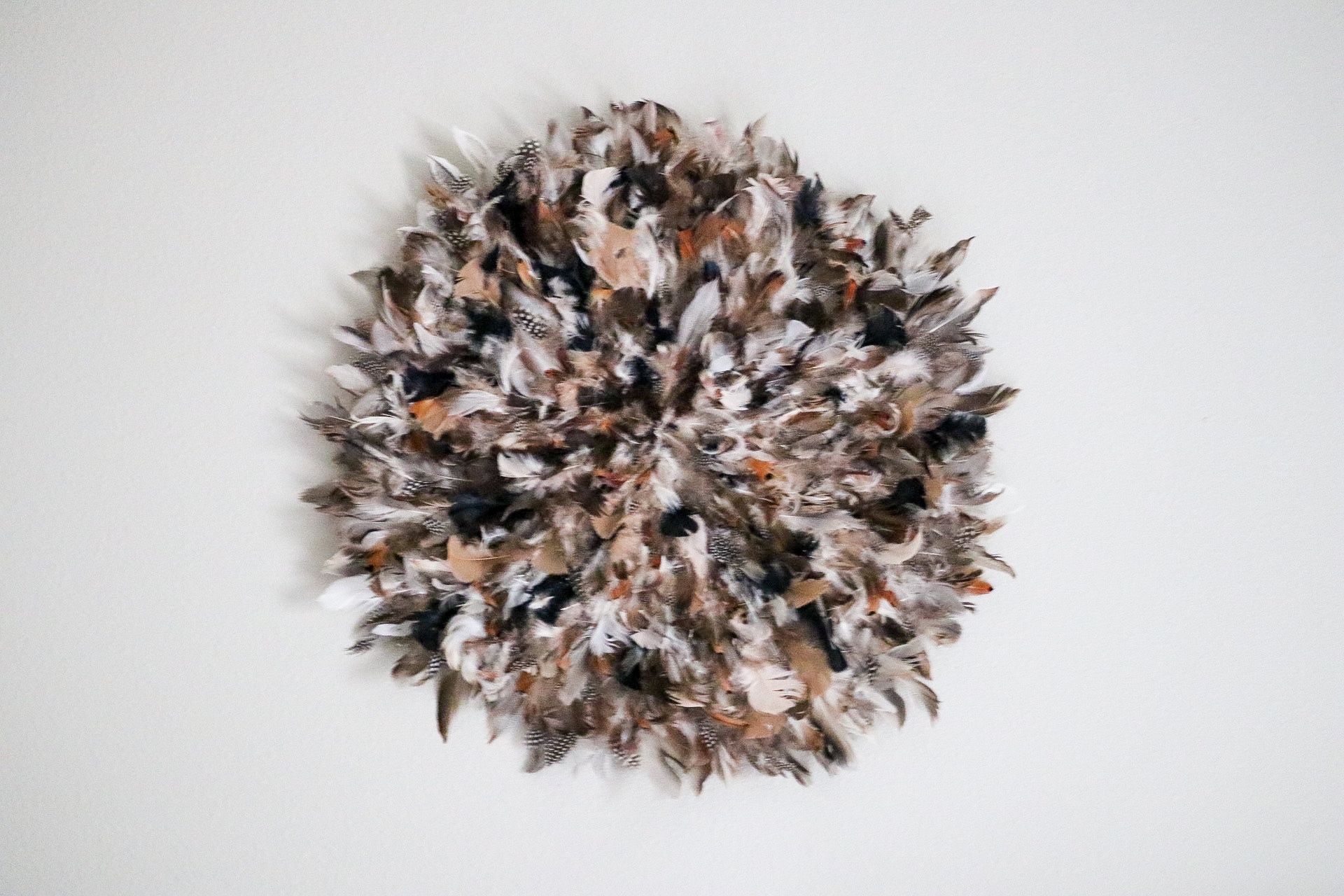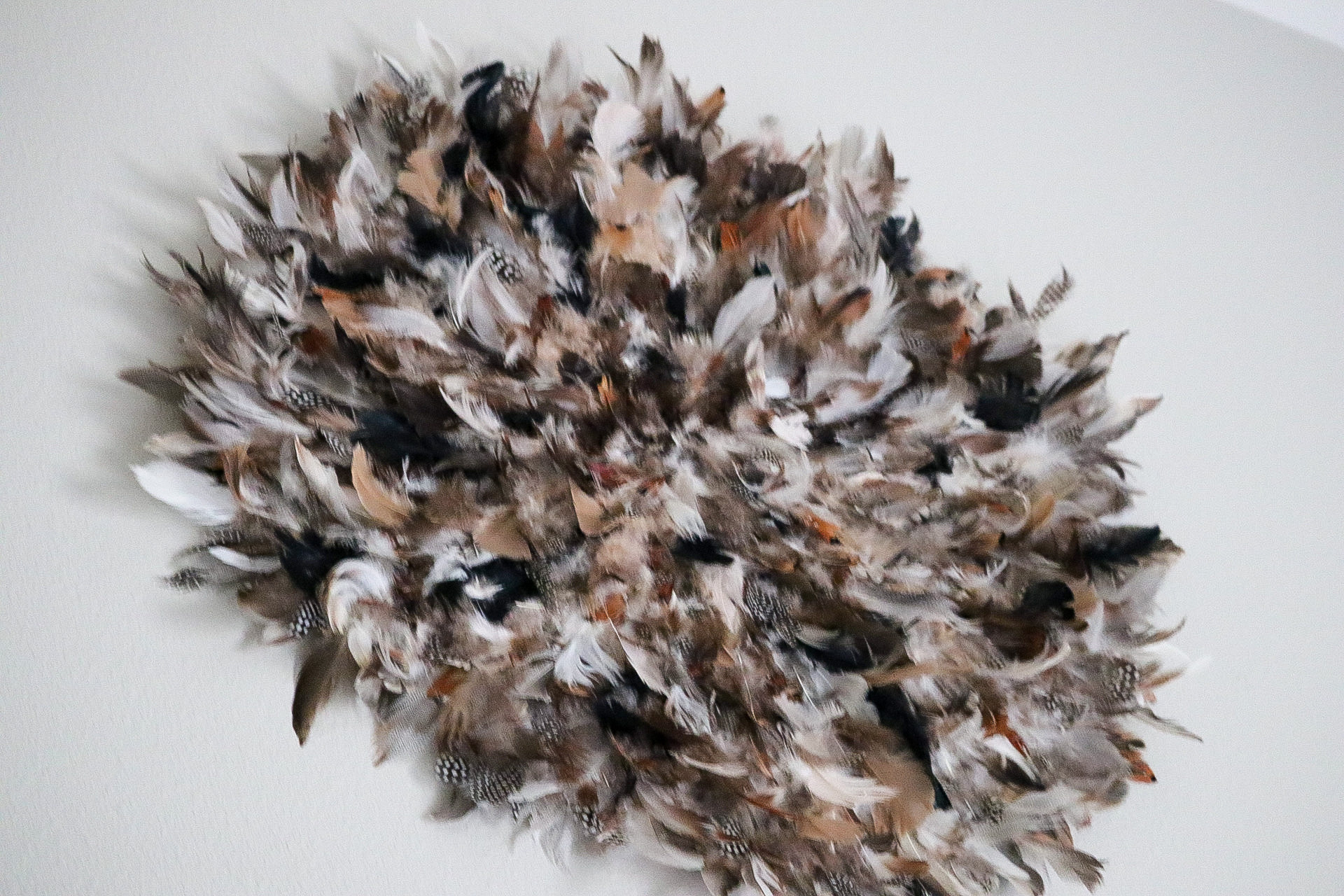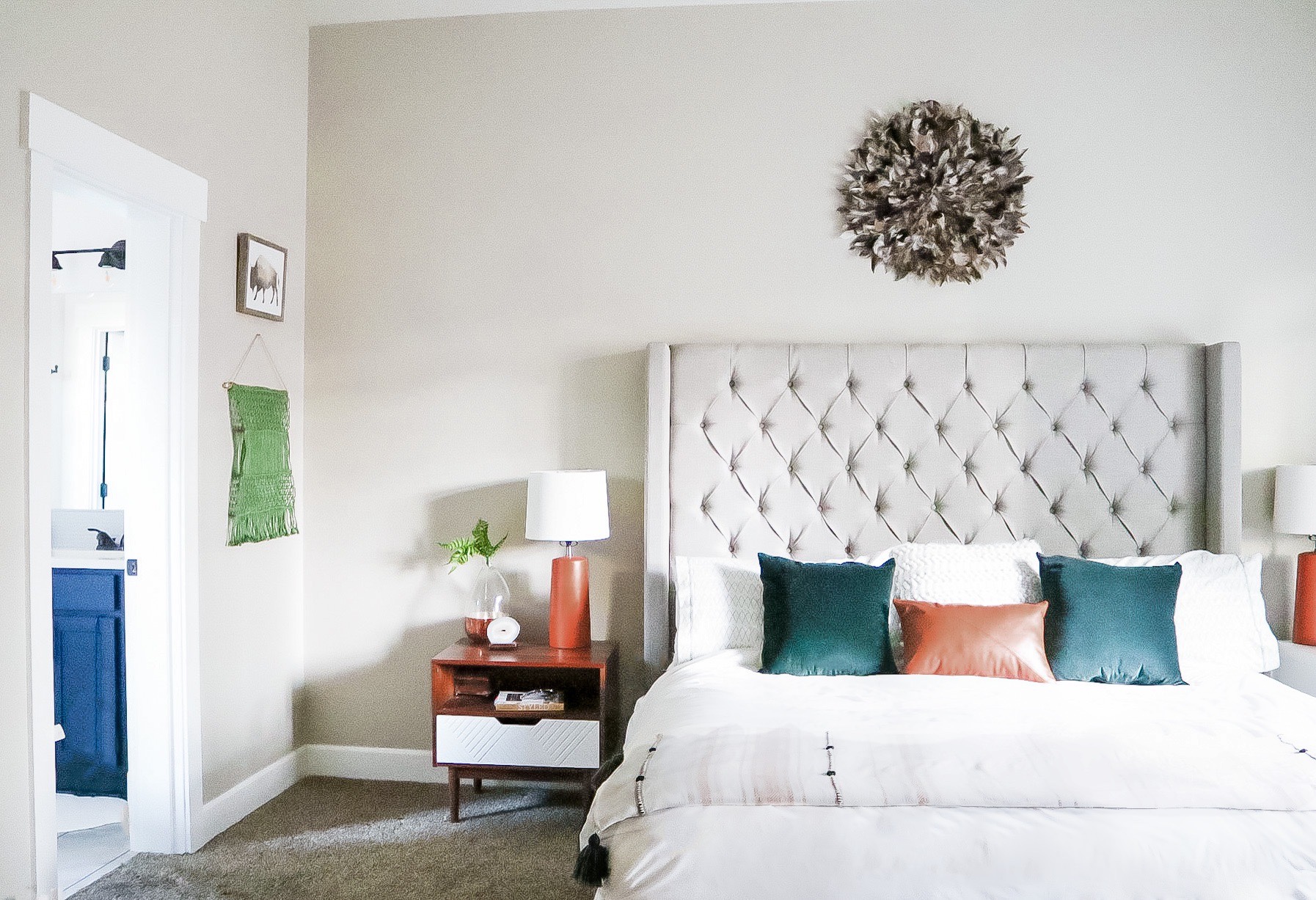 That is how I got the look of an African Juju hat, and made a feather medallion for less than $20!  Would you want to make one?  I think a bright colored one for a little girl's room would be fun, or to just have year round above your fireplace.
If you have any questions or feel overwhelmed with a project like this, I'm happy to help in any way possible!
Love you all!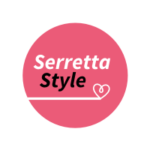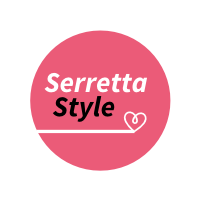 **This post contains affiliate links which is at no extra cost or price to you, the consumer.  This just makes it so that I can pay to create my content and keep my site up.  Thank you! **