St. Patrick's day has never been my favorite holiday, but once we moved to our home I started to love it! There's a parade that's right outside our front door every Saint Patrick's Day and it's a blast! Friends come over to watch it so I've started to go all out to decorate for this green holiday! One of my favorite decorations that I've made is this rainbow tassel garland: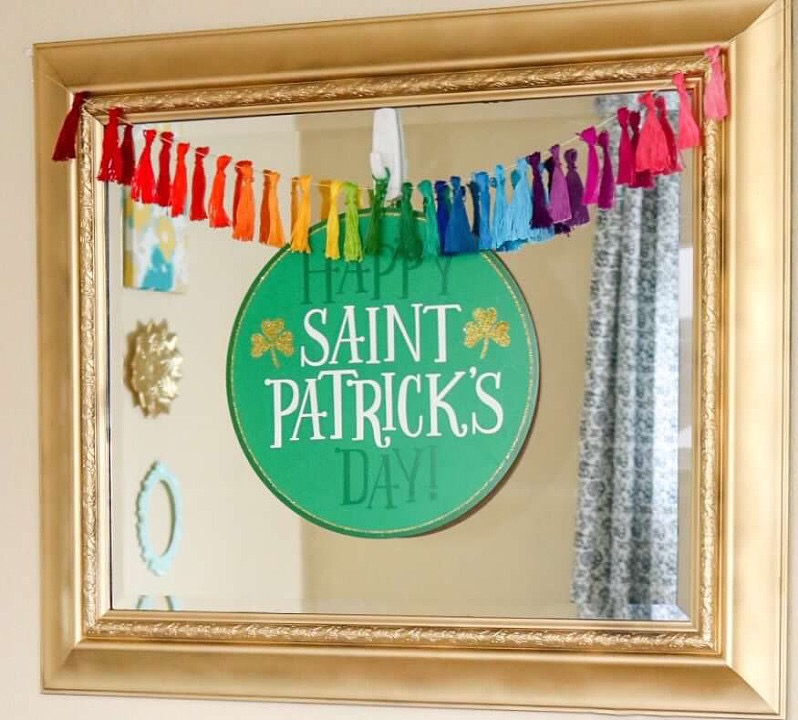 Isn't it cute?! Okay, maybe I like my own crafts too much. #humble
Here's how you can make one for yourself.
I bought a huge bag of embroidery thread for a large project. Here's something similar to what I bought.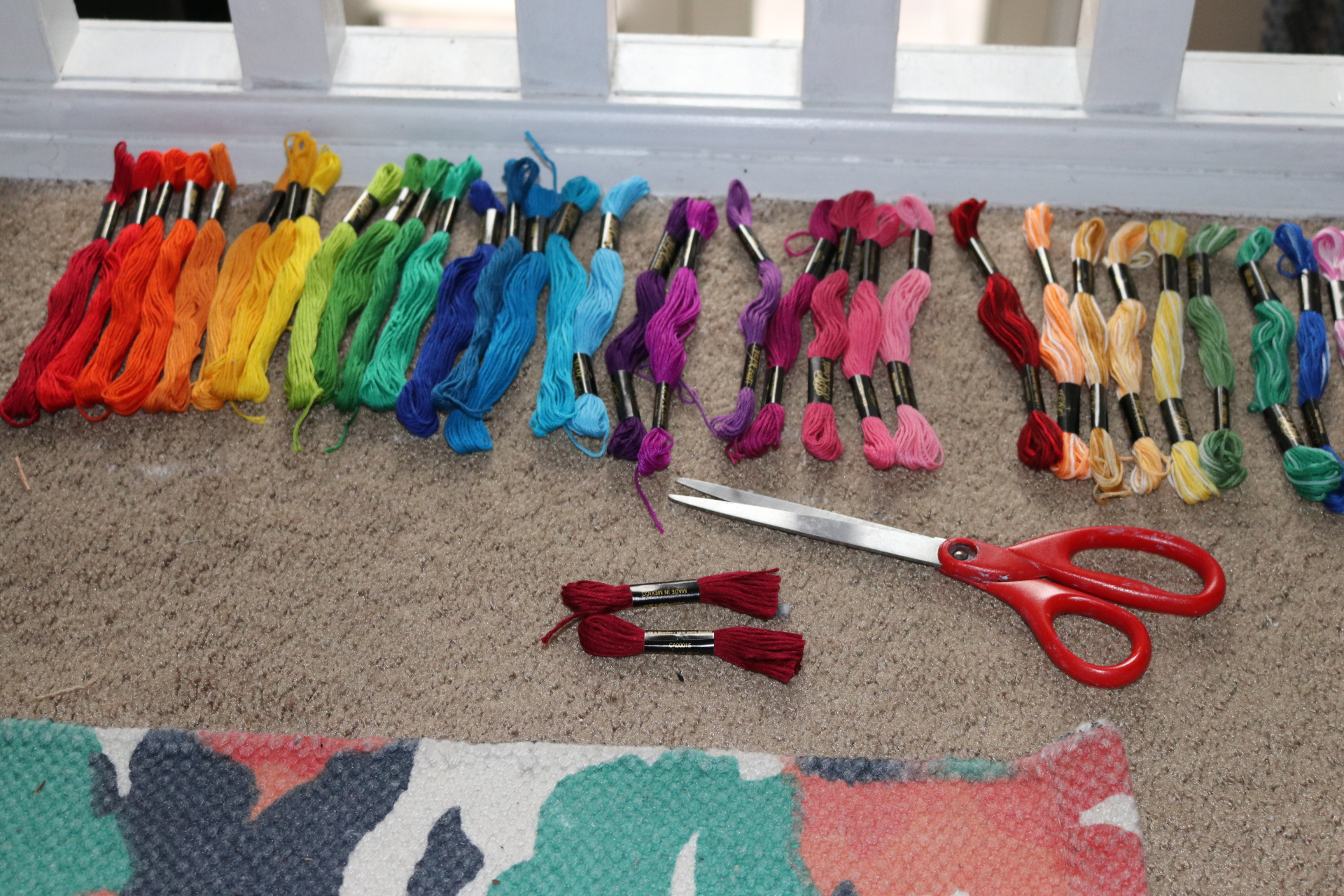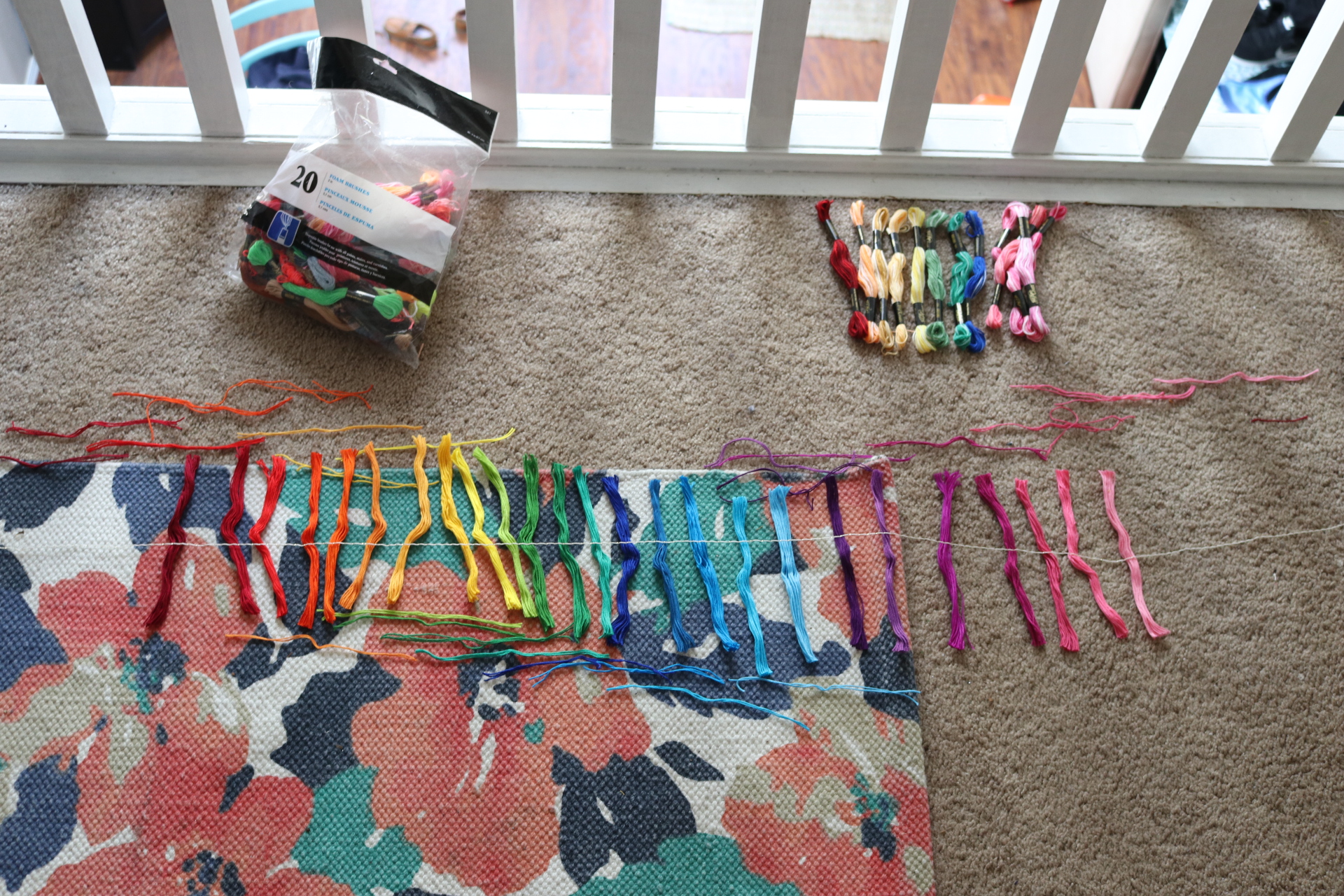 Then I simply put a string down the middle of all of the thread.
I then folded the thread over the main string. Does that make sense? Here's a couple pictures to hopefully help.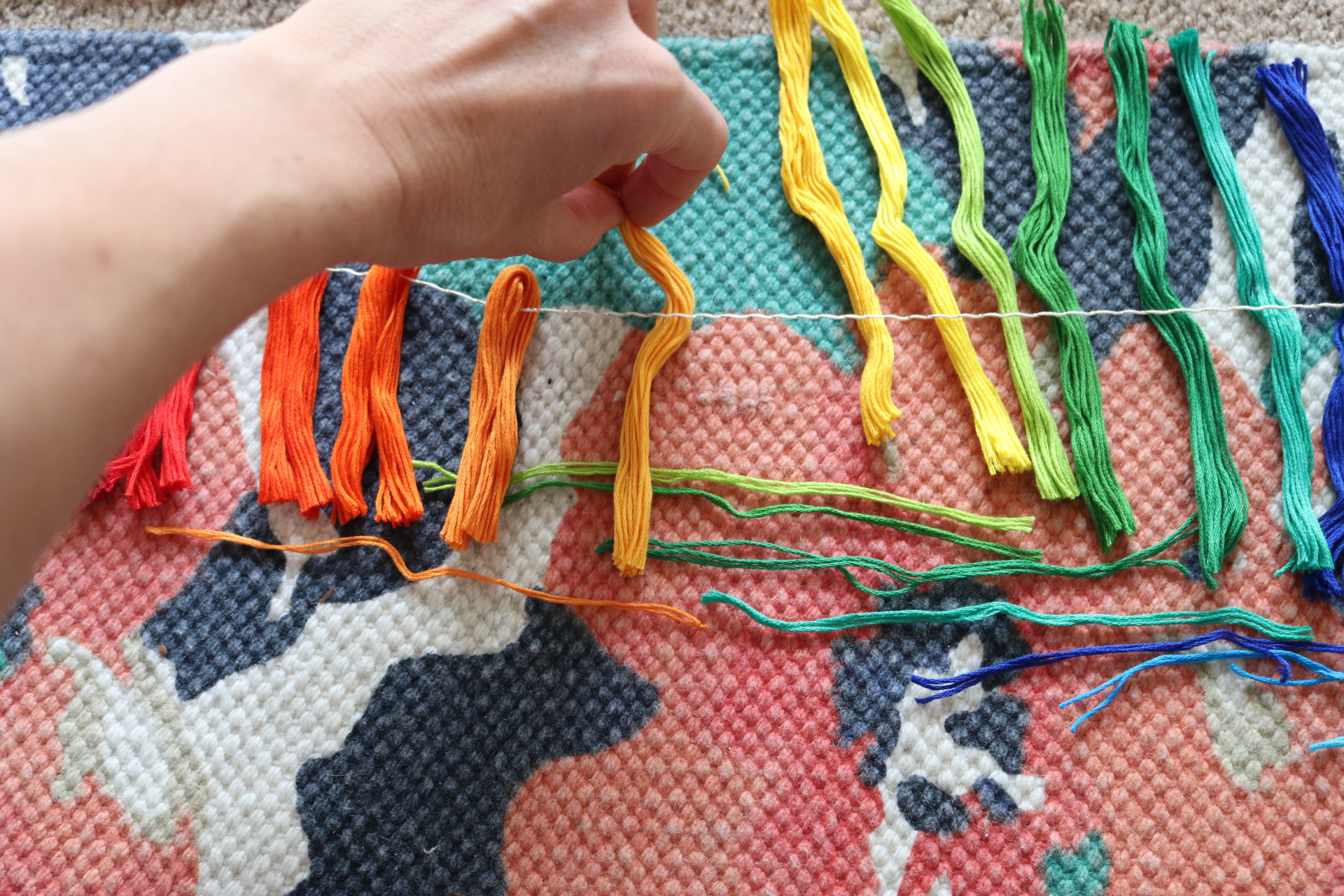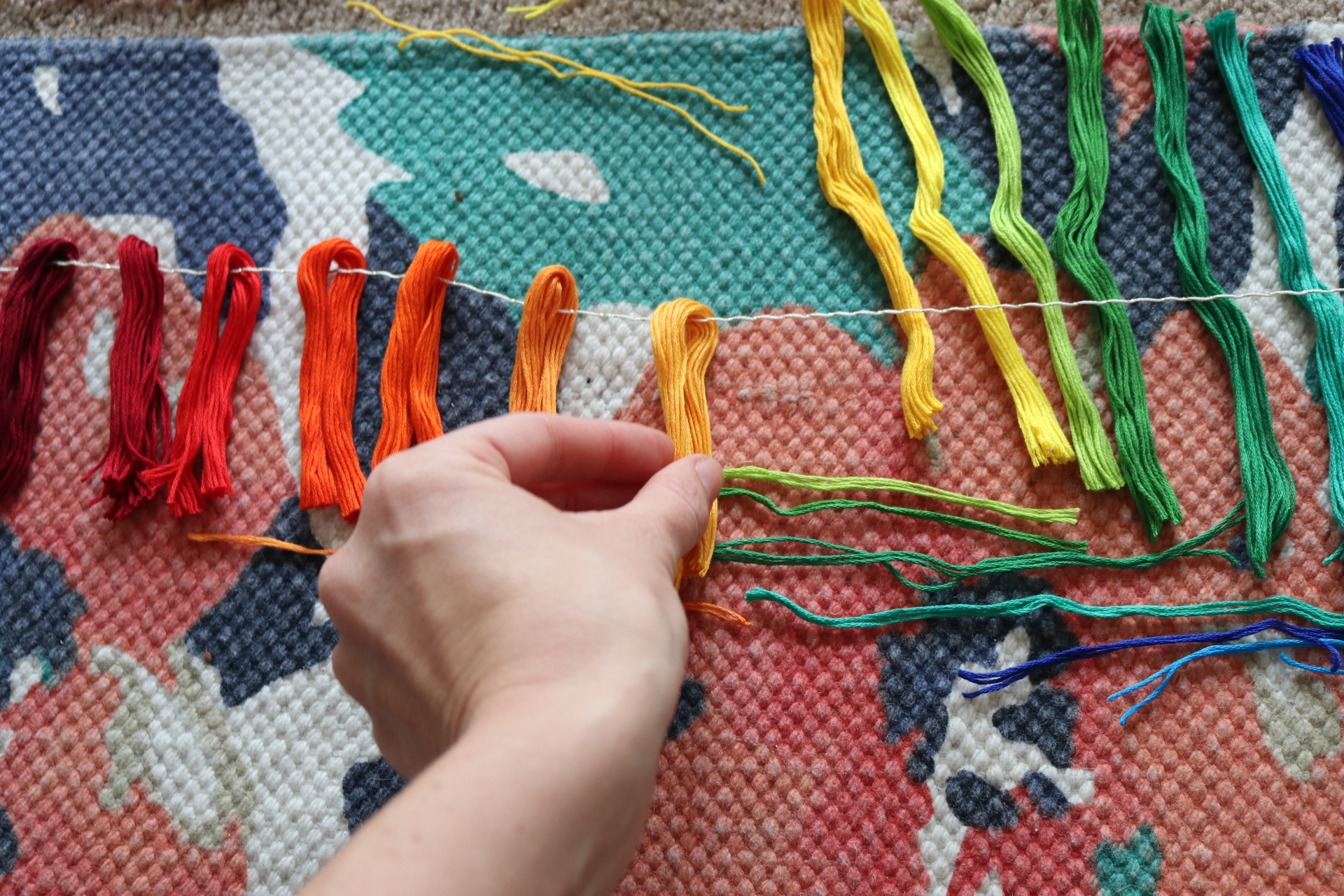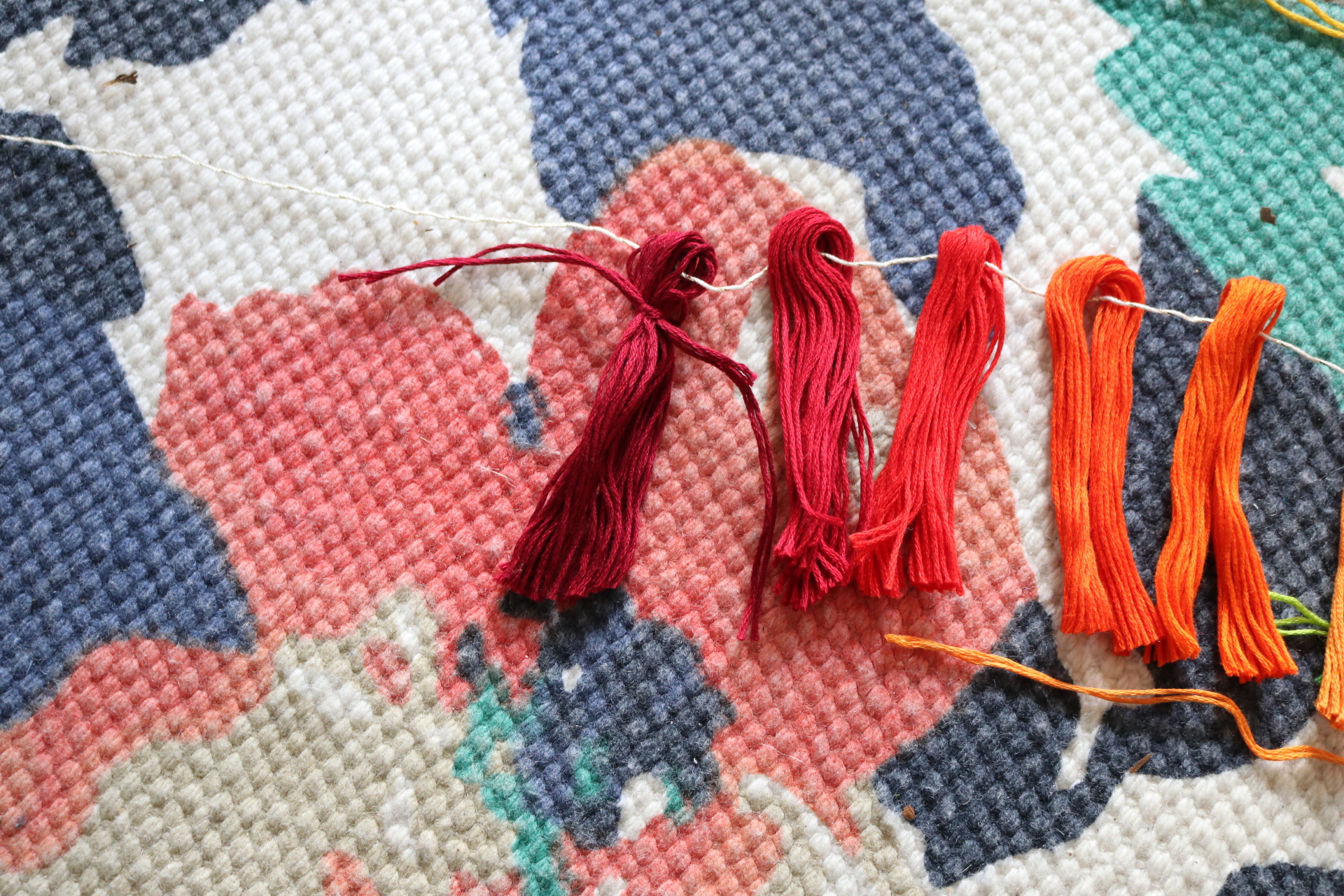 And that's it! All you have to do is hang it!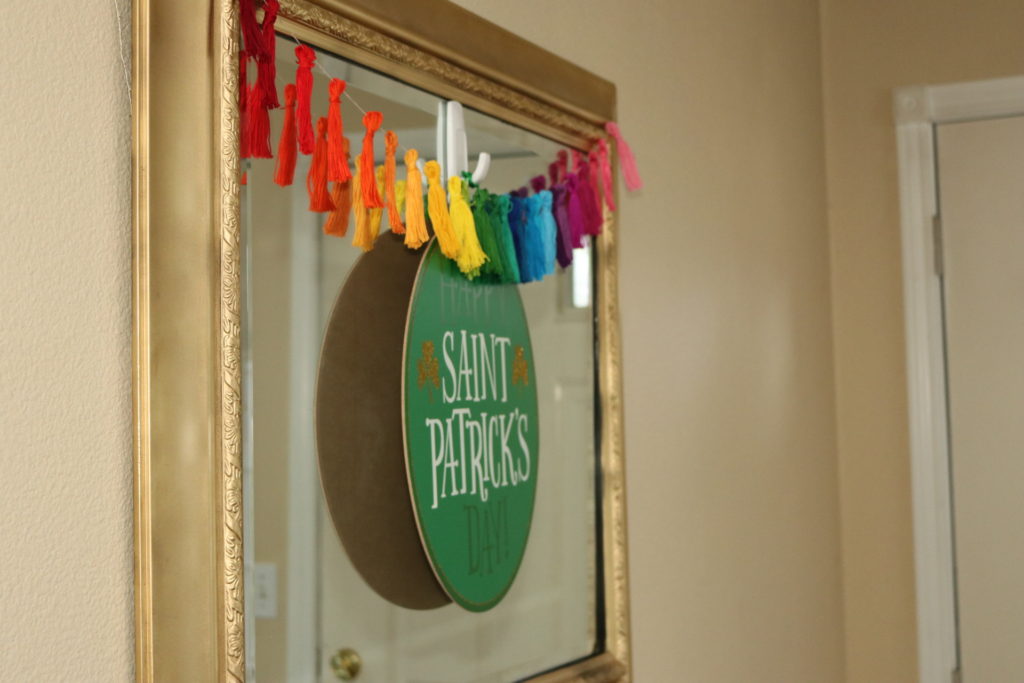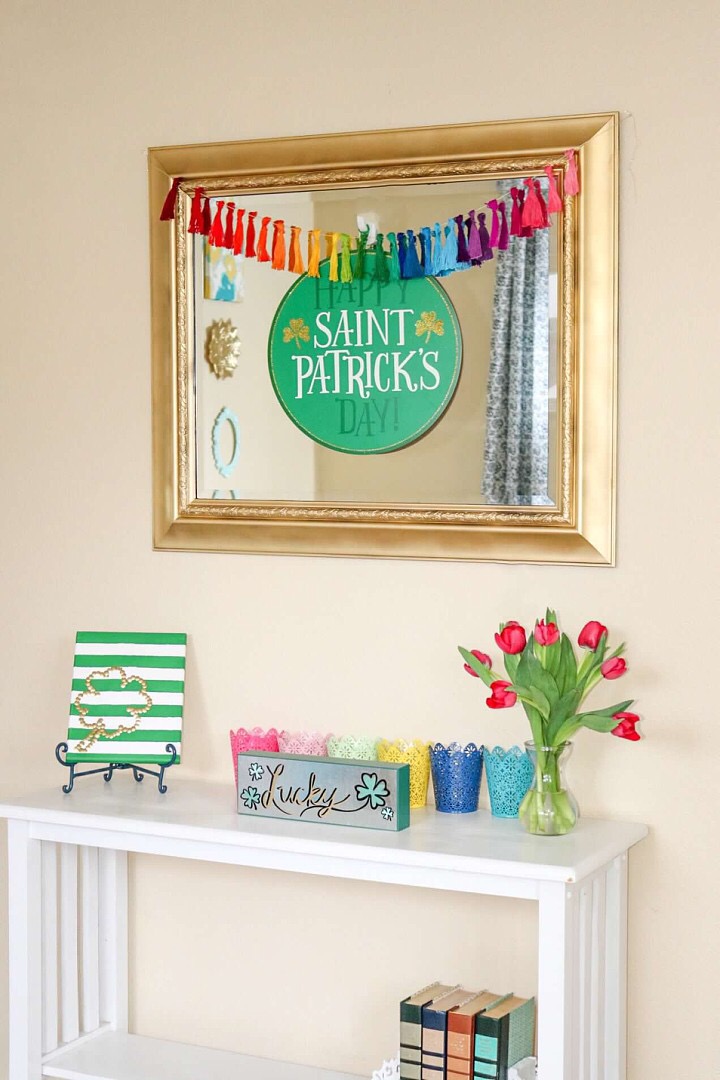 If you're having issues keeping each tassel in place, be sure to use the glue dot tip that I posted here.  I also used leftover thread from this project for another craft here.
What do you think? Easy and inexpensive right?!
Please let me know if you have any questions! I'm happy to help or clarify with anything!
Love you all!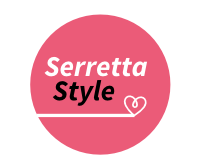 **I am a participant in the Amazon Services LLC Associates Program, an affiliate advertising program designed to provide a means for us to earn fees by linking to Amazon.com and affiliated sites.**