Hello everyone!
Are you looking for some Thanksgiving, Fall or Harvest tablescape ideas?!  Well I have a turquoise one for you today!  First, I made a traditional fall tablescape: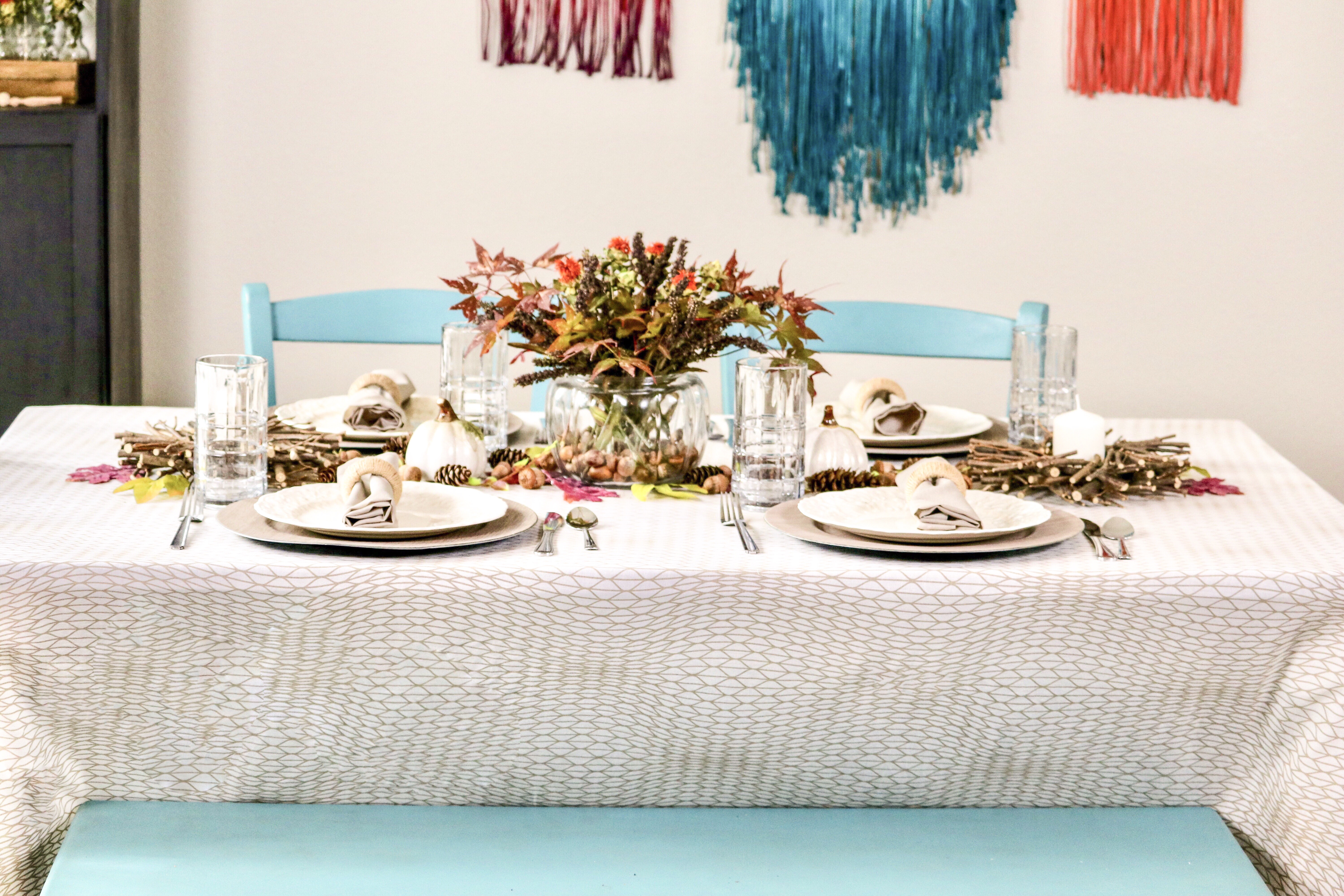 I simply changed out a few items and created this blue fall tablescape: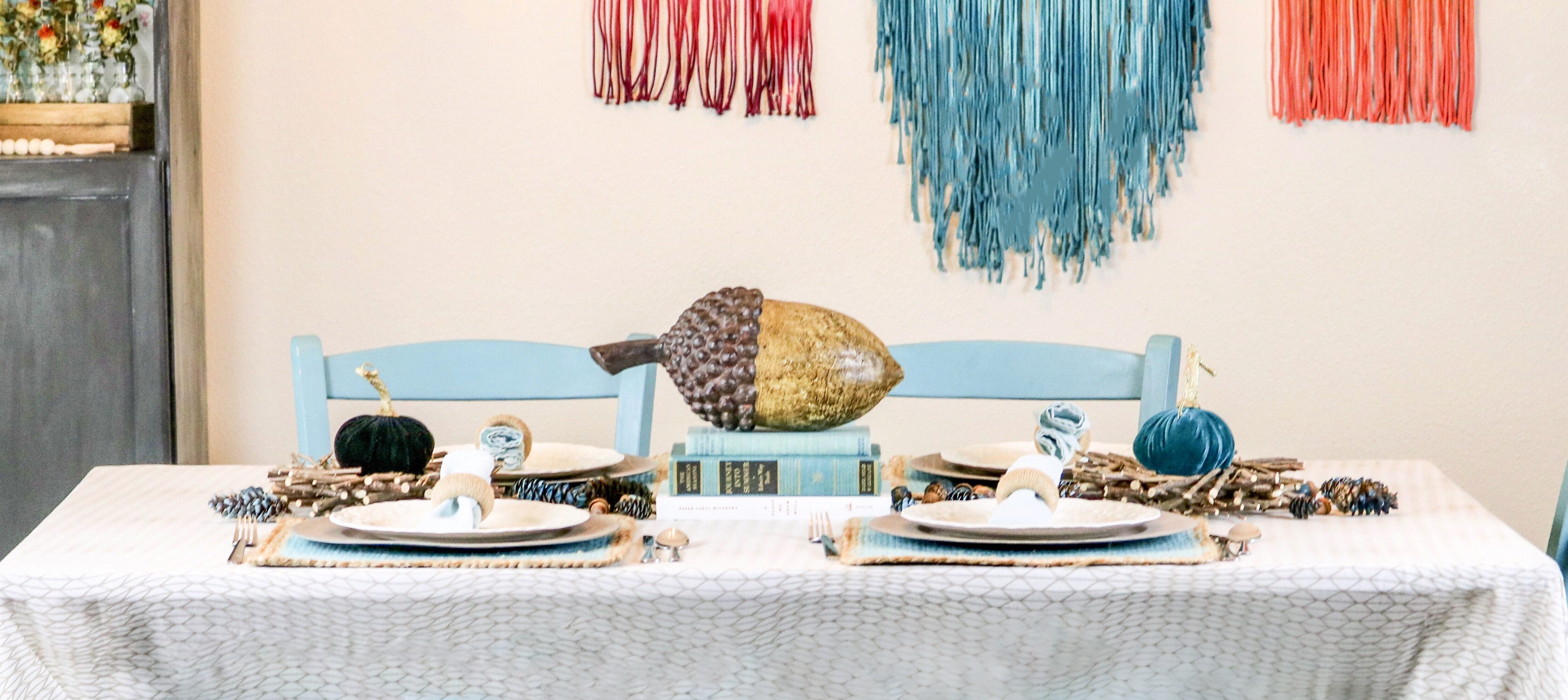 Here are some details:
I kept the same tablecloth, plates, silverware, napkin rings and chargers.  I grabbed some of the acorns and pinecones that I used on the traditional table, and painted them: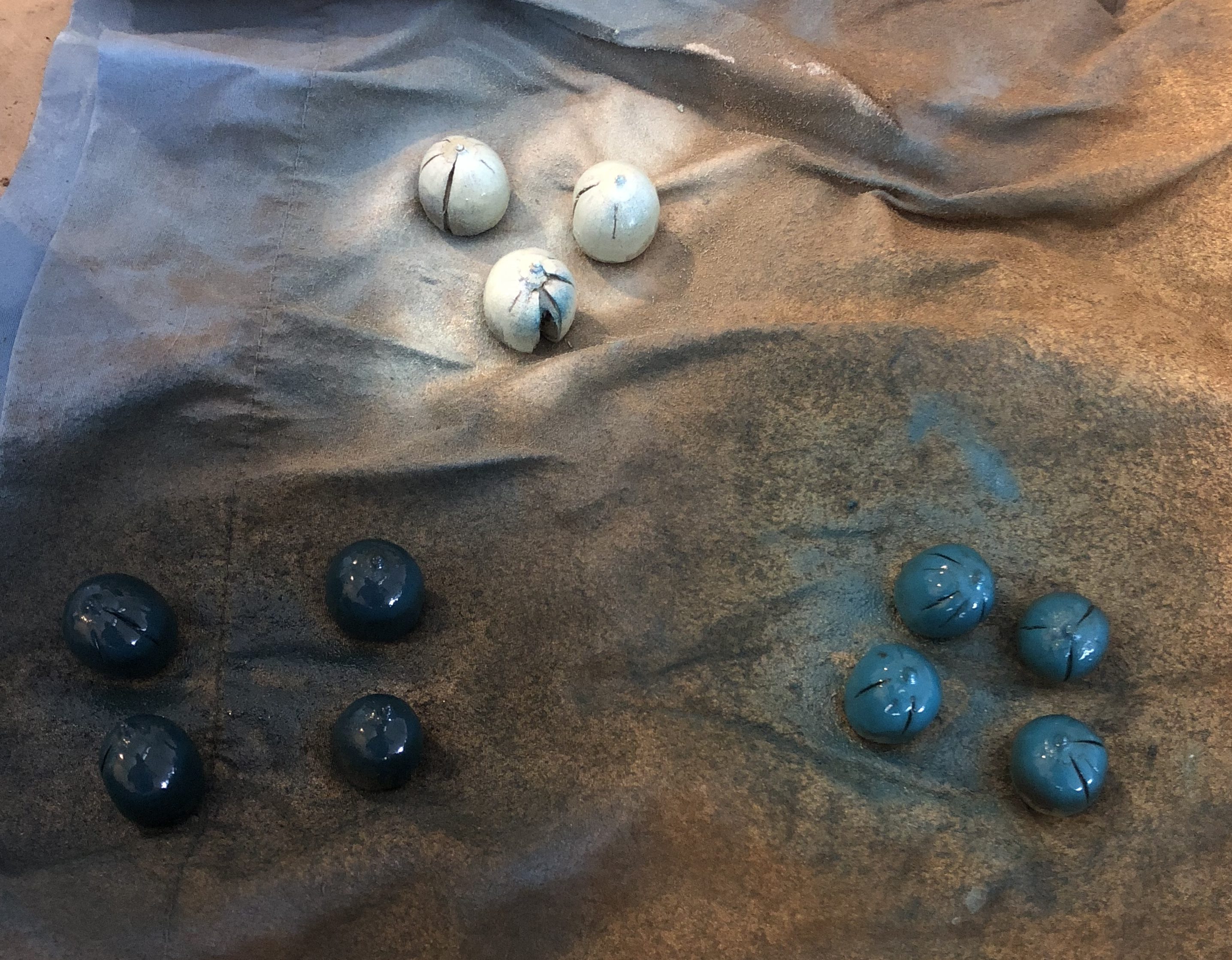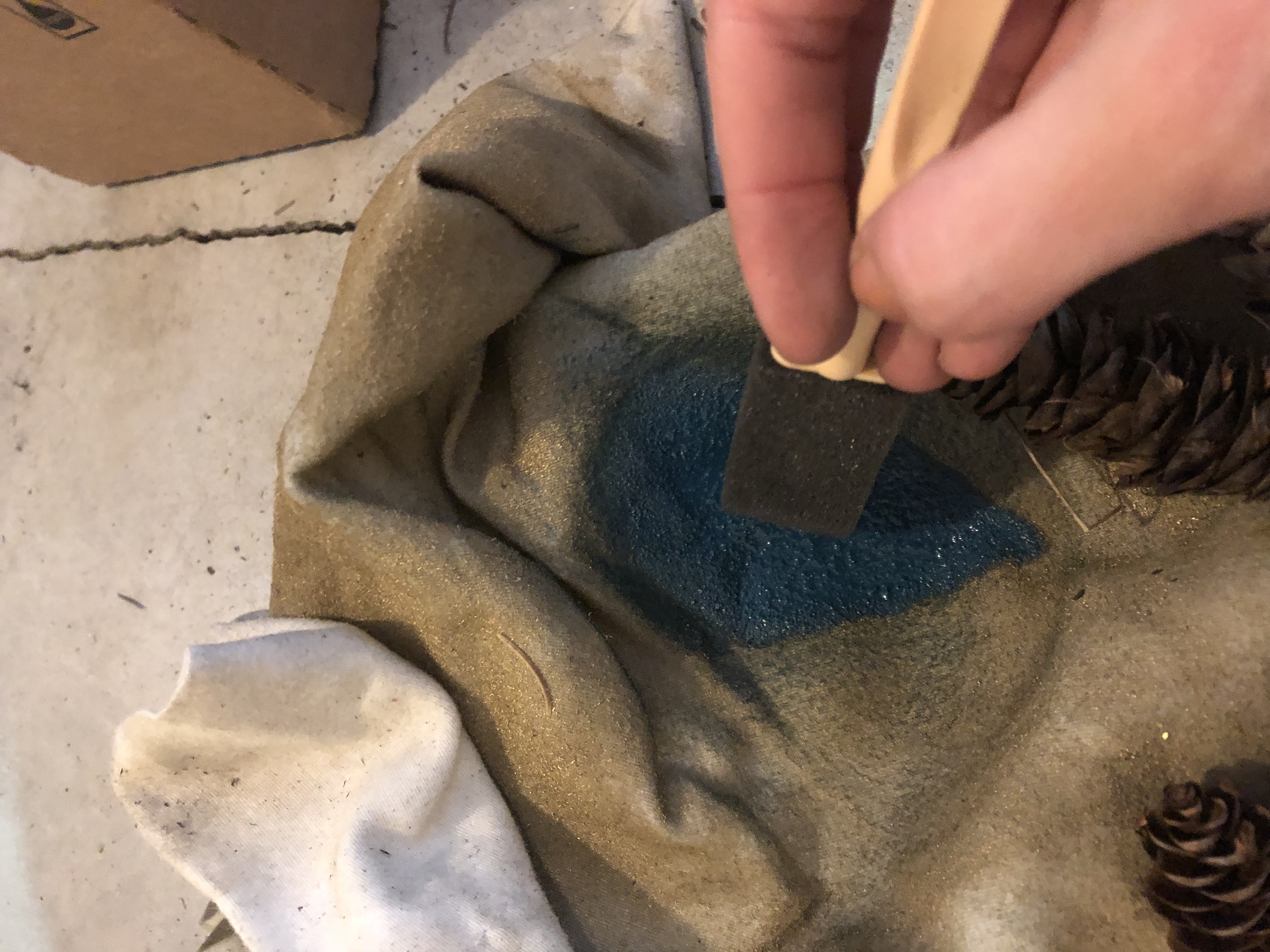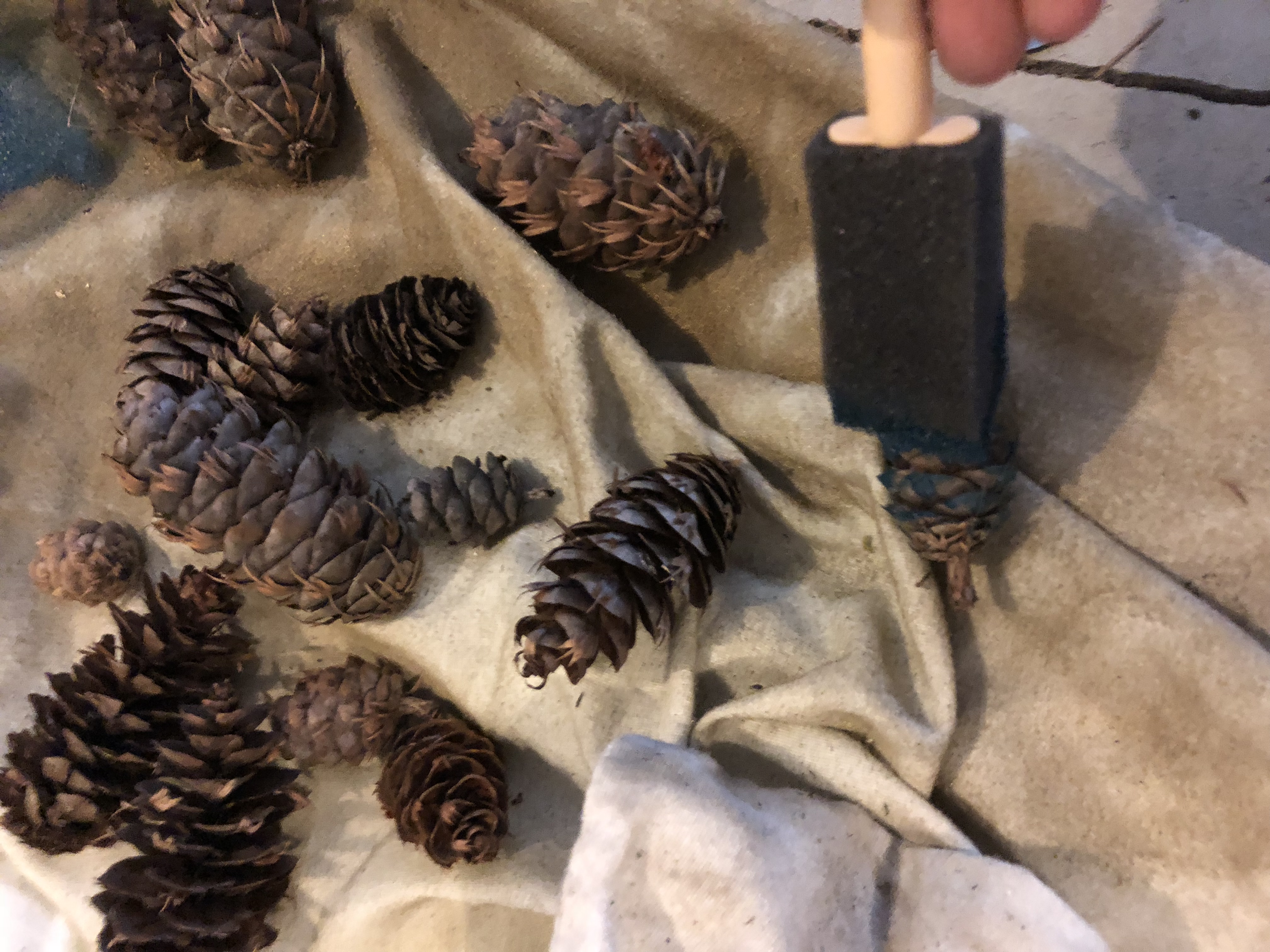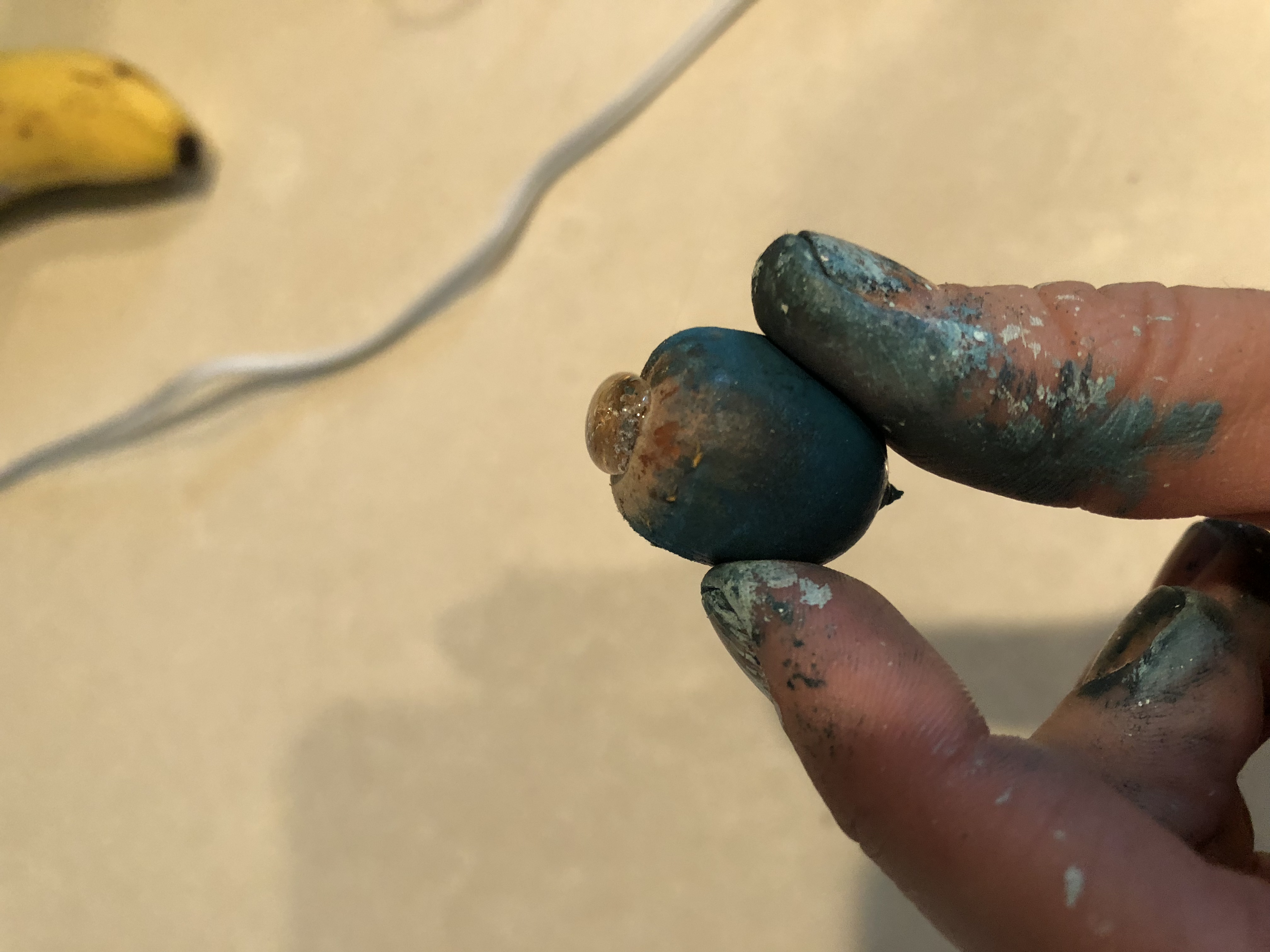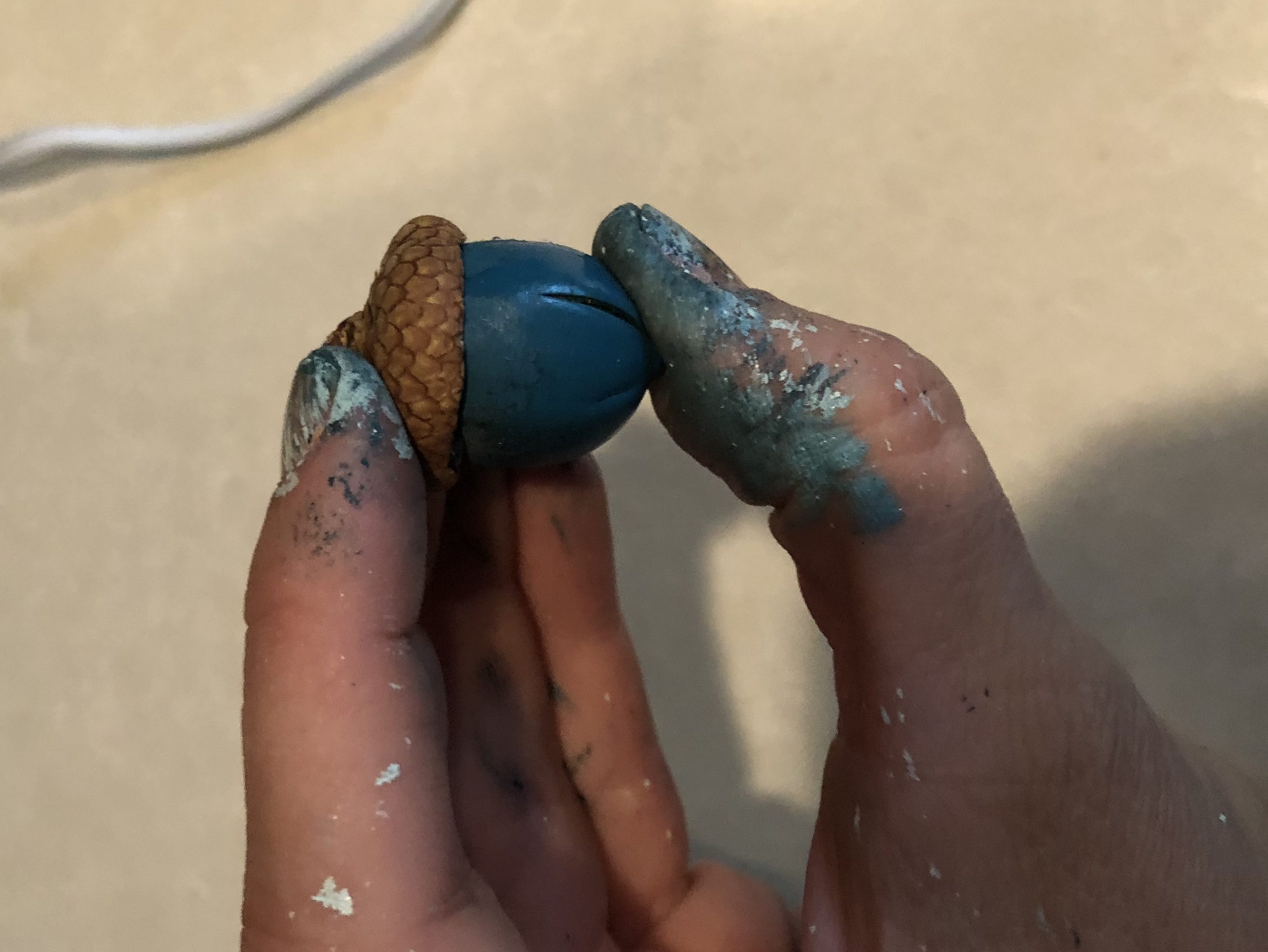 This is them all painted on the table: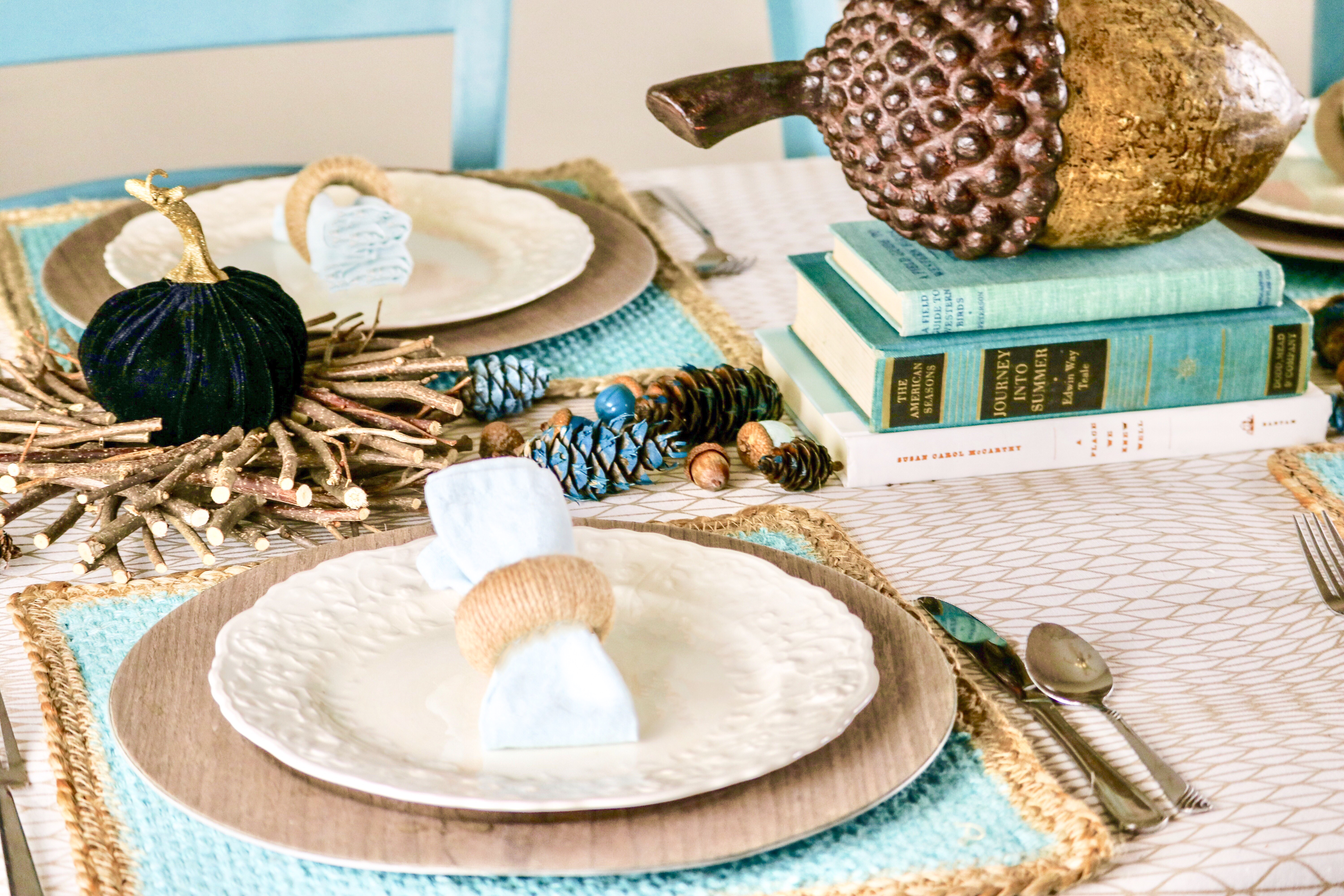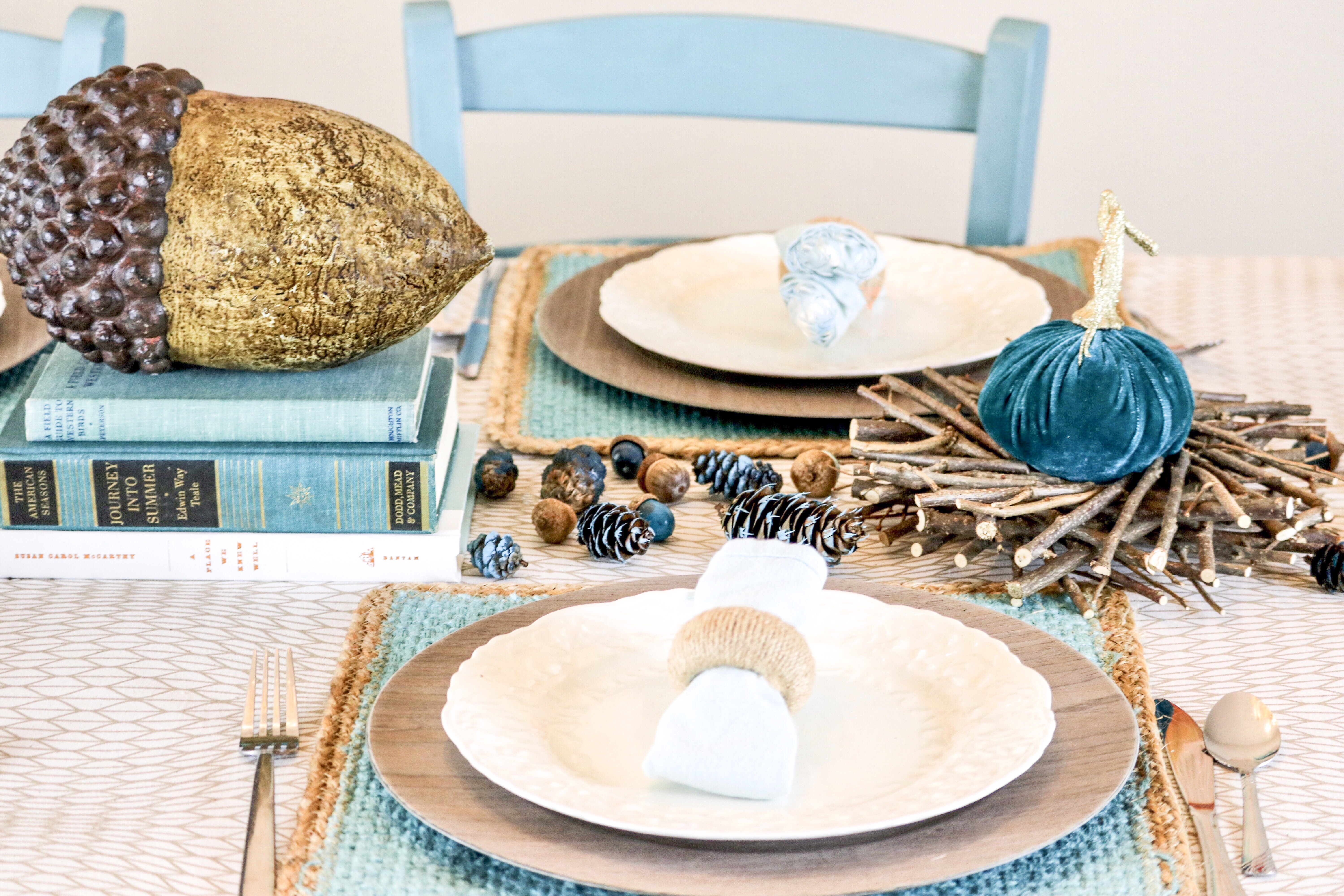 Side note:  If you think that it's weird that I painted acorns, I saw these at a store the other day: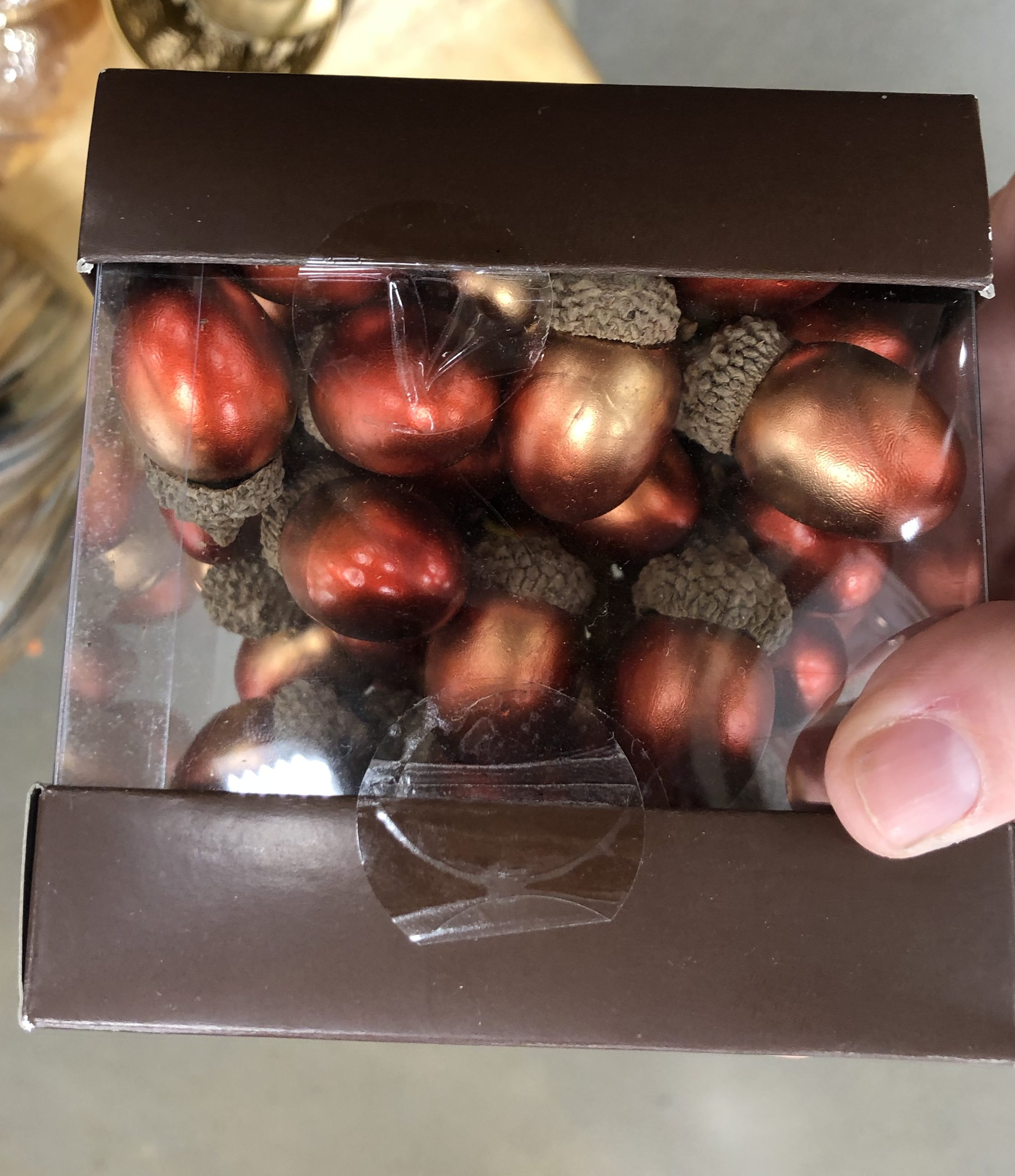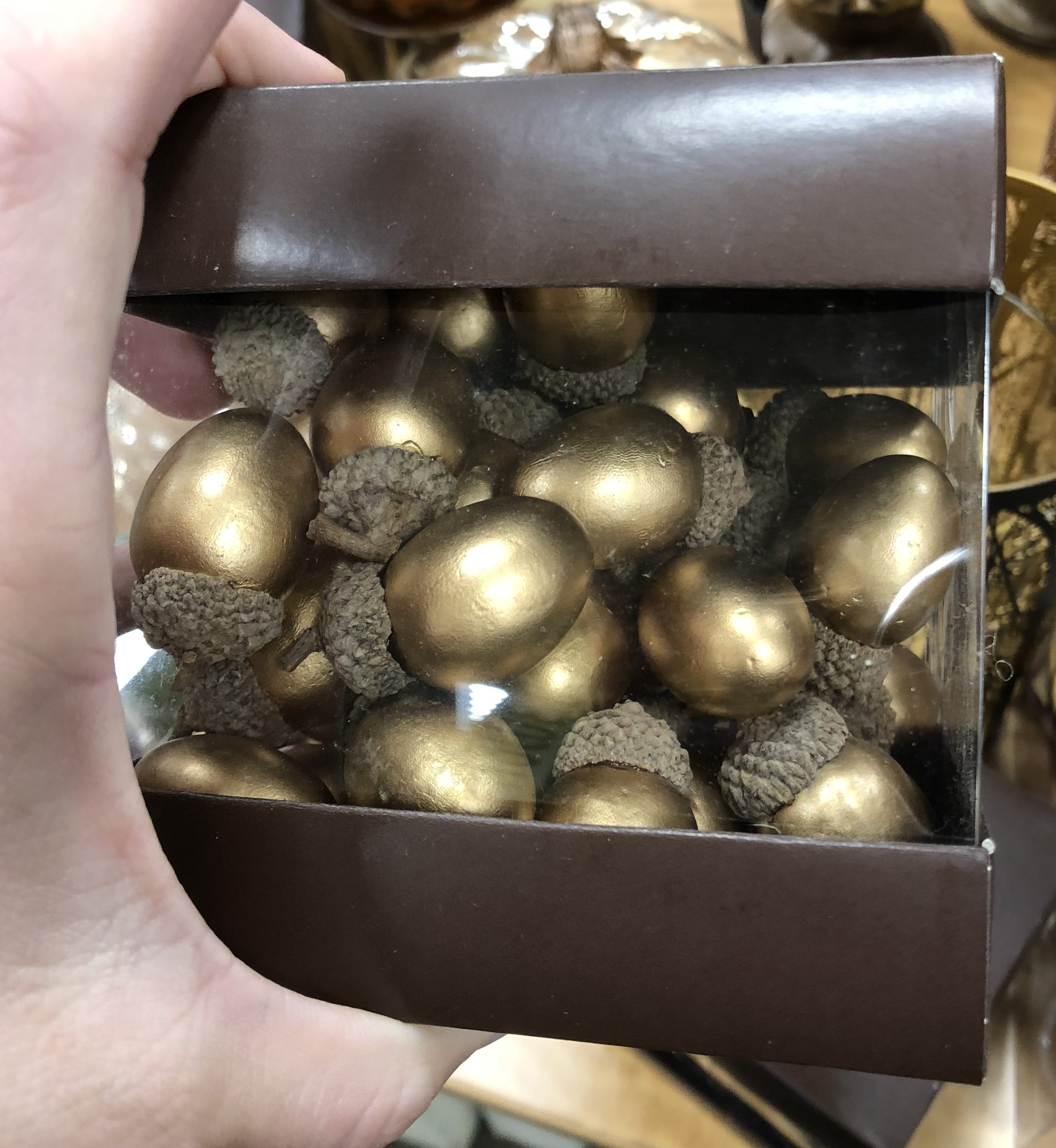 Anyway…here's more details: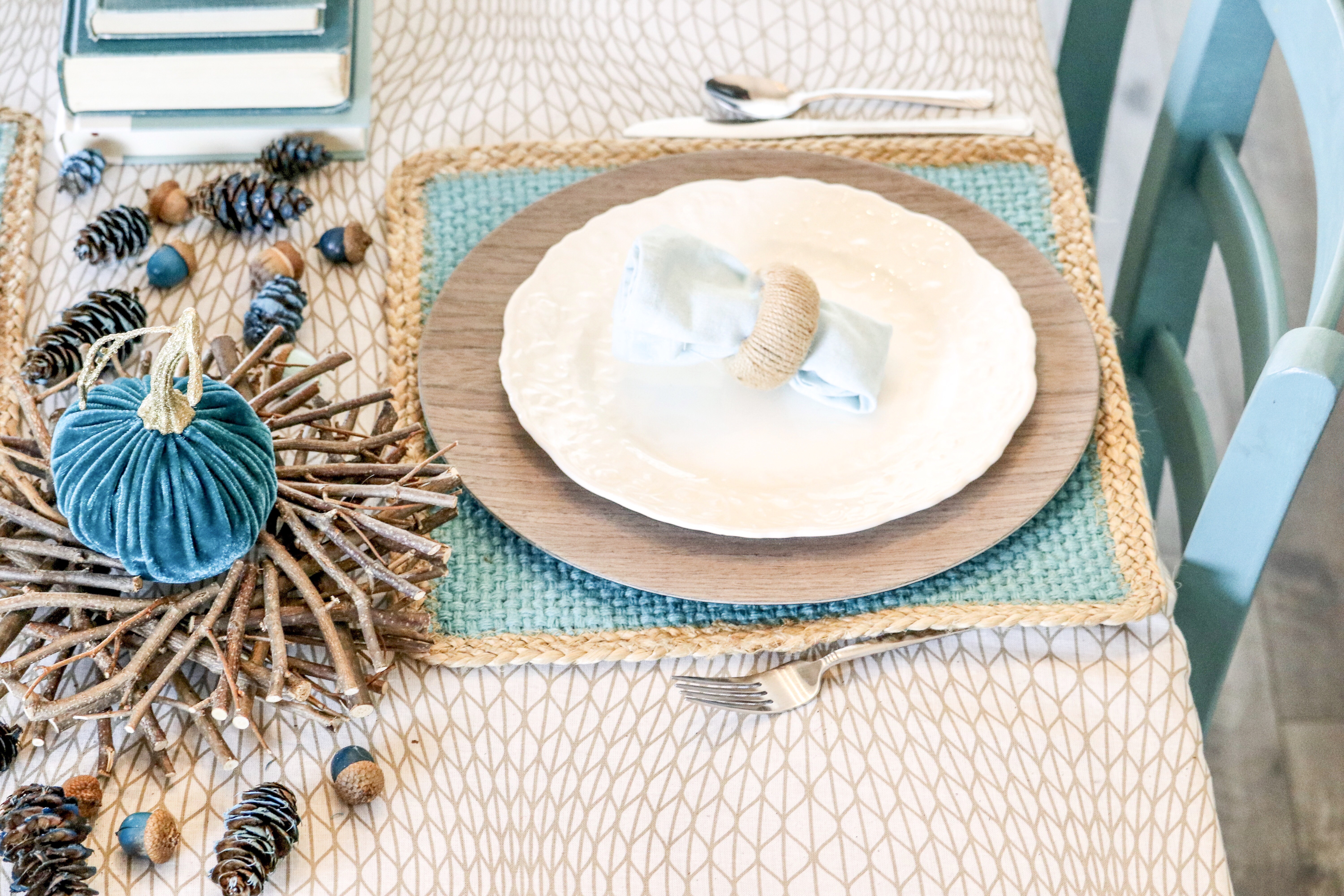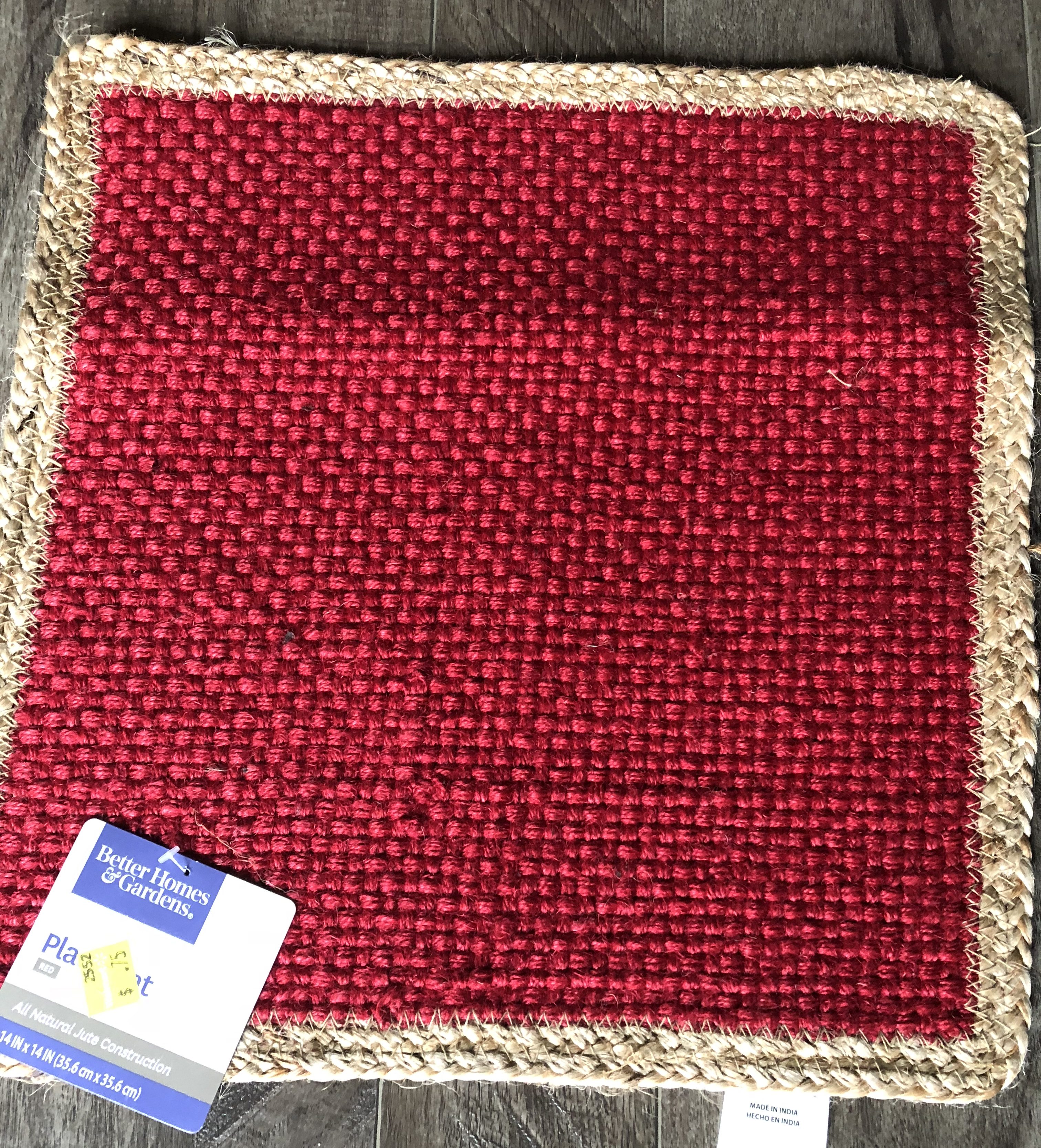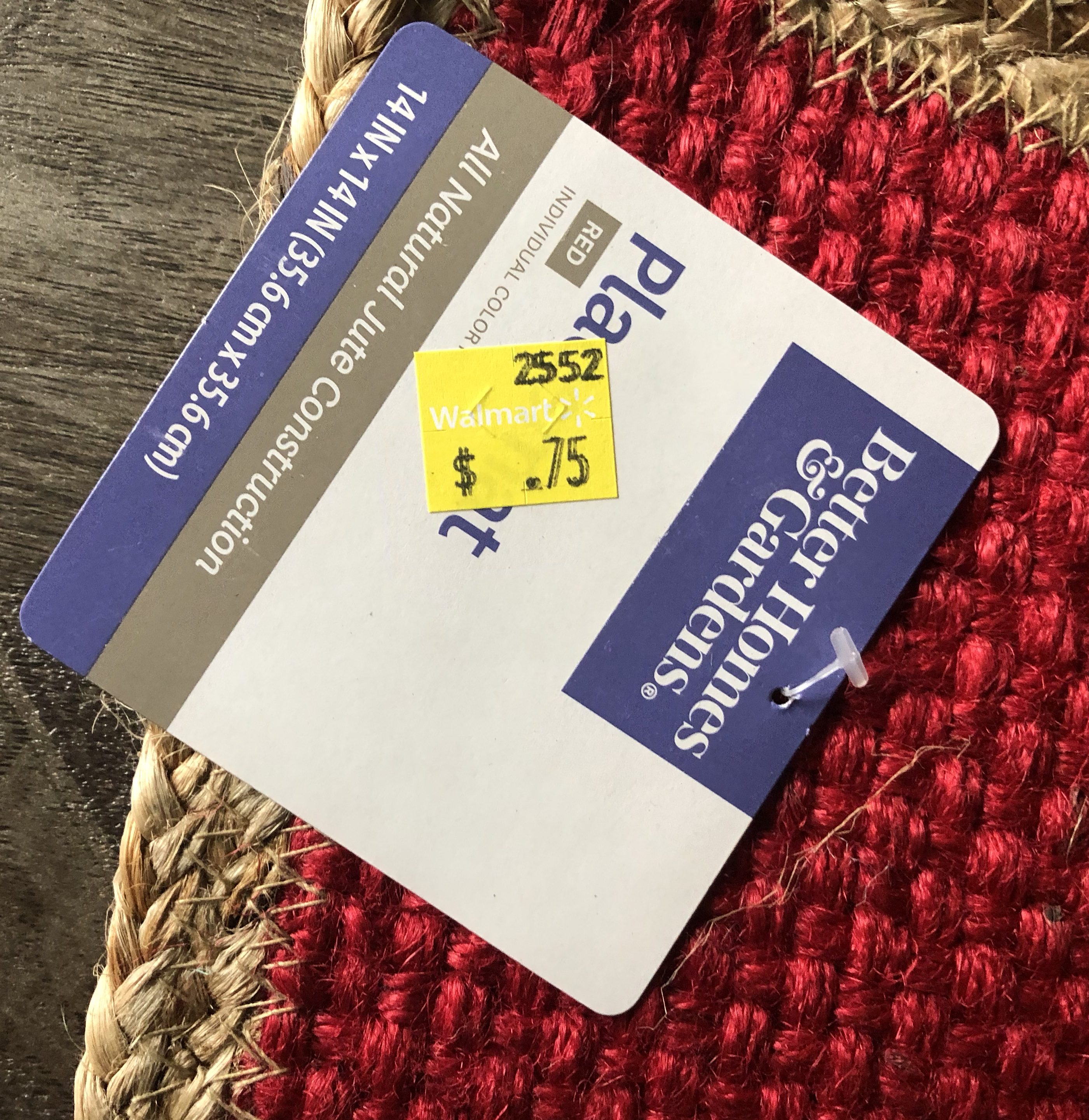 Here's a few more pictures that show more details.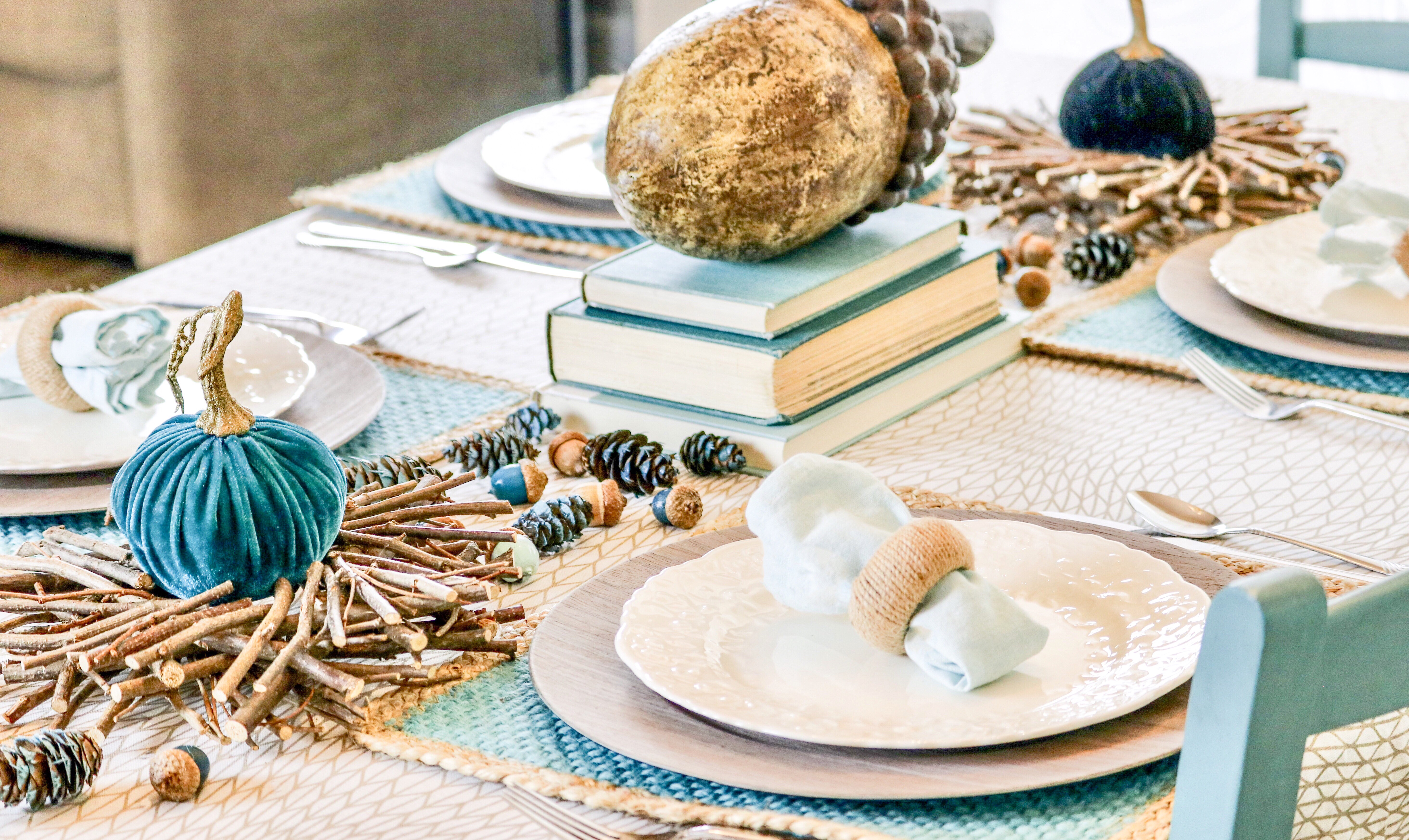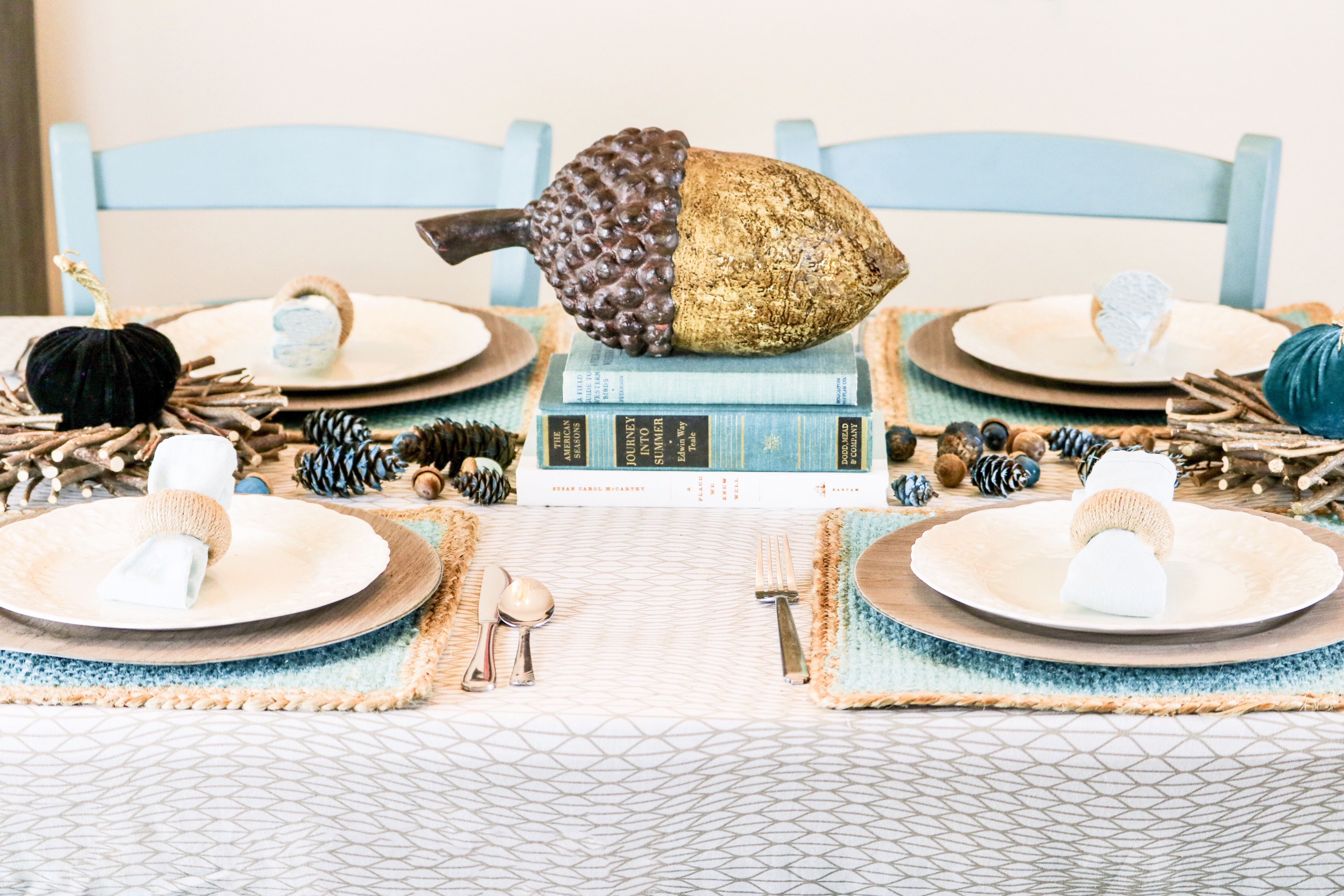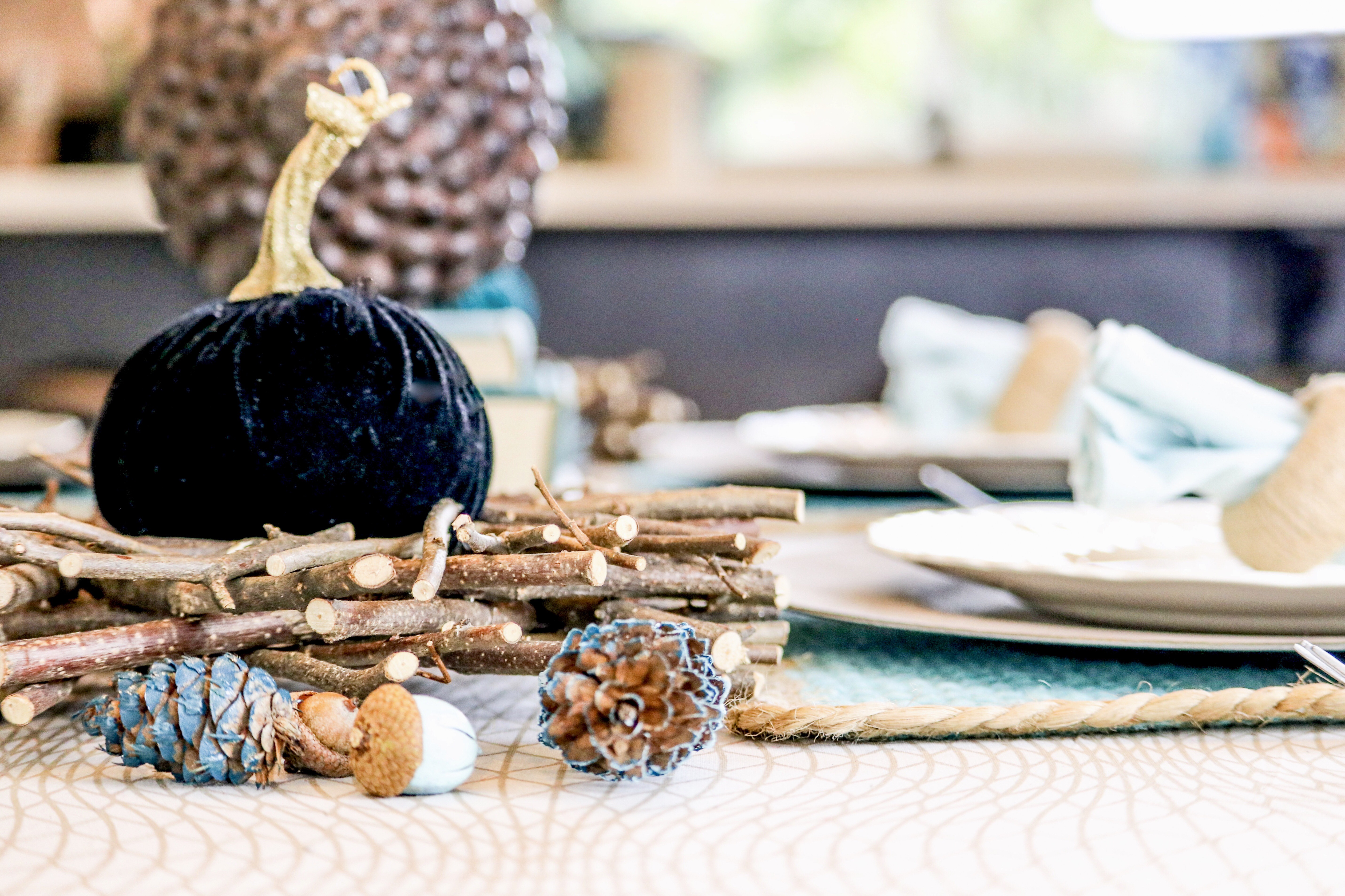 I'm pretty pleased with how it turned out. ?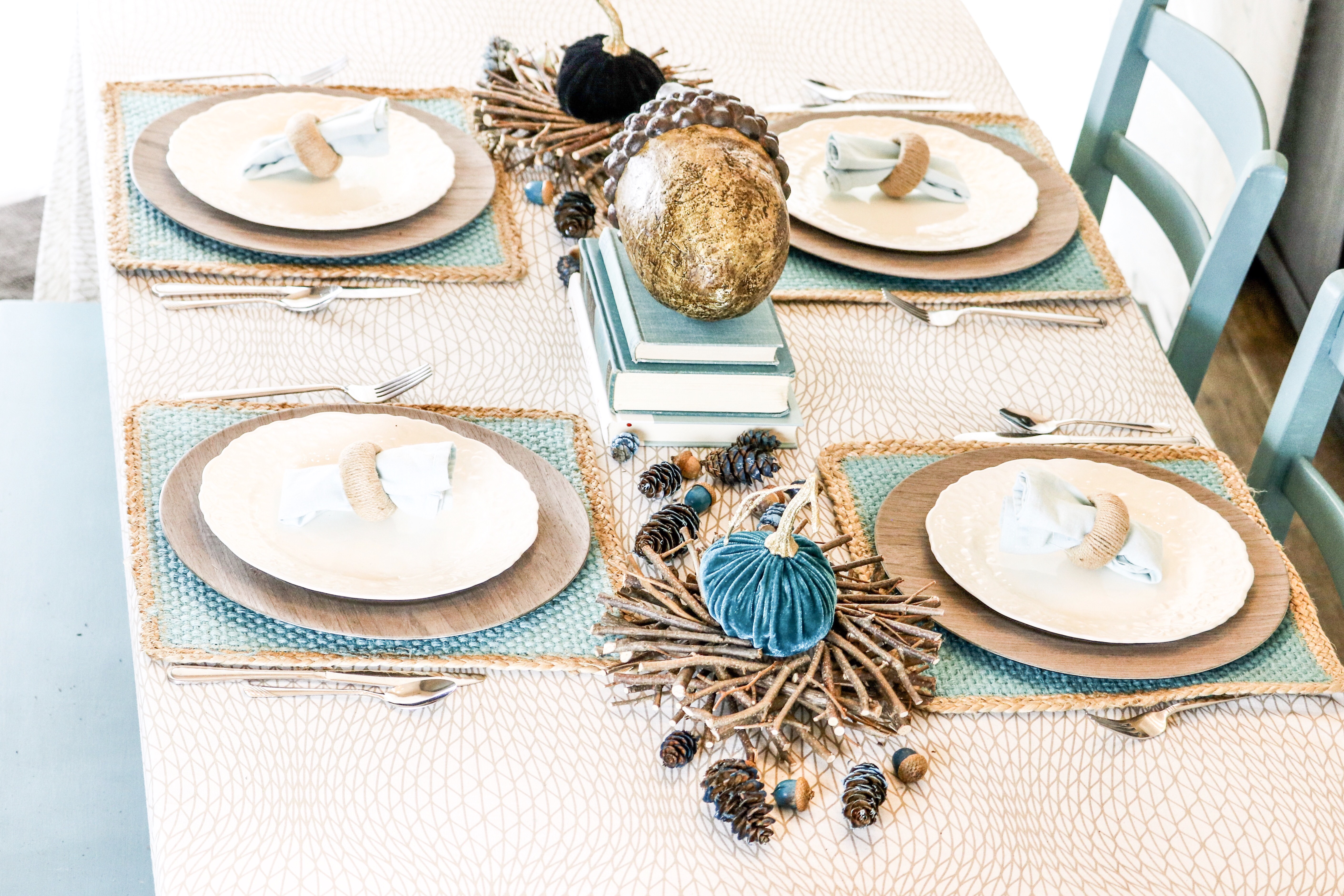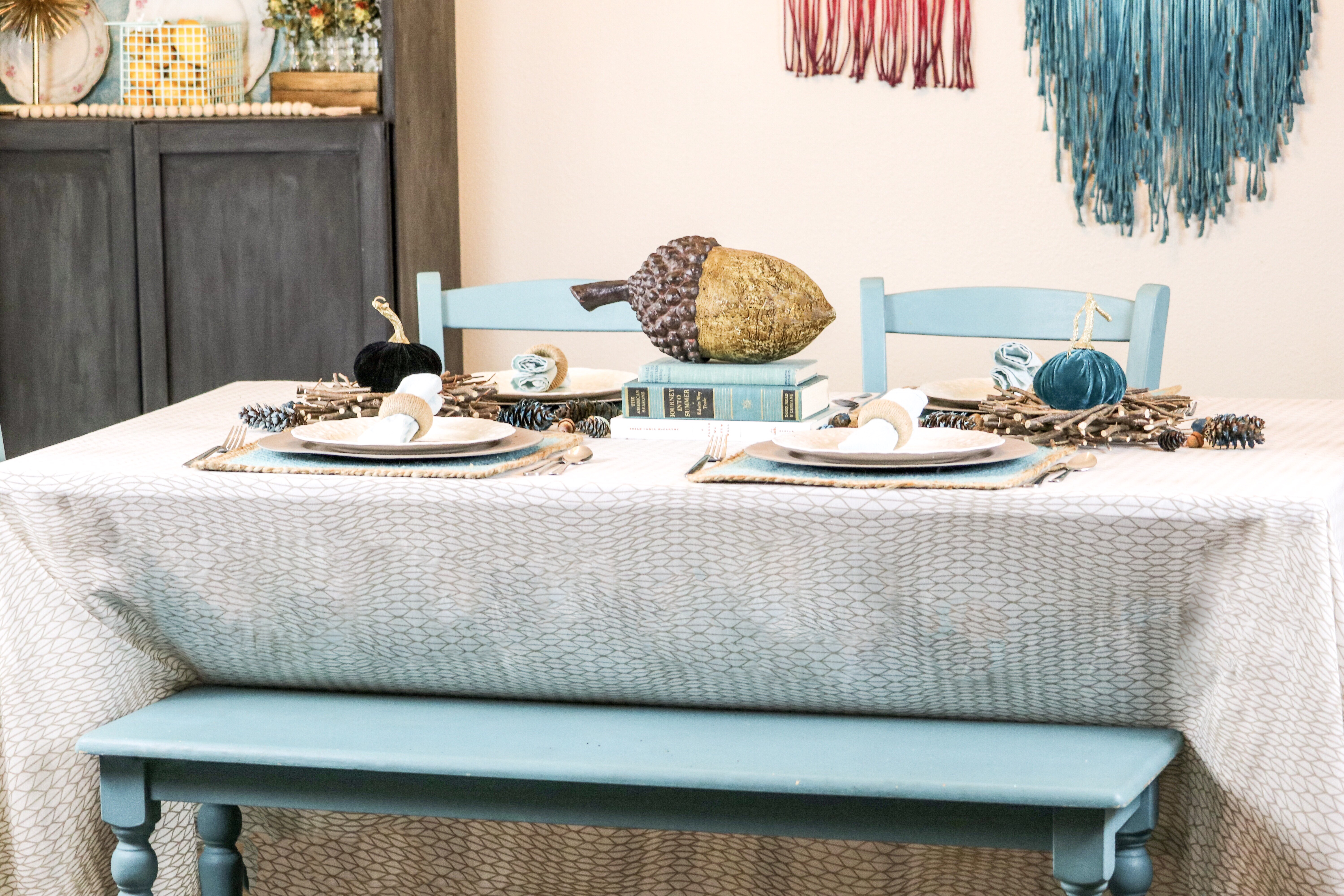 So what do you think?  Is the blue interesting to add to your fall or thanksgiving decor or table setting?I love trying out all different colors!  If you were to pick a color to use, which one would you choose?!  I want to try all of them! ?  I have already tried pink and can't wait to do more! Love you all!