I entered a competition for Rustoleum through their Creator's Studio group. If you're not a member on there, you should be!  It's fun and you get to participate, vote and get inspired by all the color and ideas. The challenge that I entered was for bloggers and the theme that I was supposed to come up with was "Festival DIY Challenge" and they told us to think of ideas like dream catchers, feathers and those sorts of ideas.  It was a fun project!  Here's my submission(I'll add more detail on here to make it easier):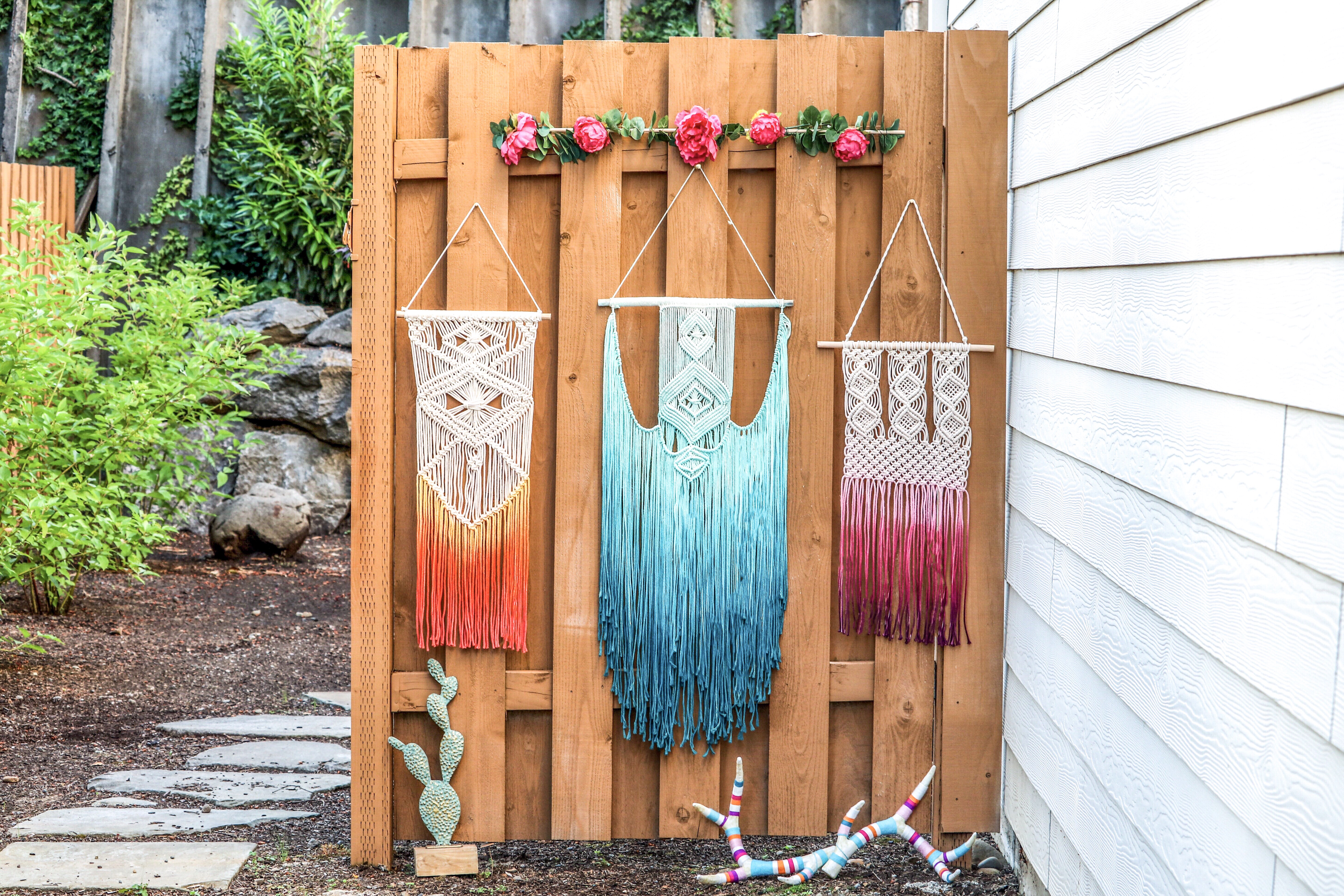 Summer festivals have the most fun decor! It's colorful, creative and happy. I was inspired by Mexican fiestas, boho decor and outfits that others posted on social media in their awesome get up for festivals. I love dream catchers and I felt like a branch off of dream catchers are macrame pieces! They are so unique and beautiful! Since Rustoleum had a variety of colors to choose from, I was able to add an awesome ombre look to my macrame pieces to create the look that I was going for. Here's how I did it:
First, I bought the macrame pieces. Lazy I know, but mine weren't coming out even and they are so inexpensive that I preferred to buy all three already made in different sizes.
The macrame that I did in different shades of orange you can buy here.
The macrame that I painted turquoise you can get here.
The macrame that I painted pink you can get here.
Second, I bought my Rustoleum colors that I wanted to use for each piece. This part was SO fun! I LOVED finding the colors and creating lightest to darker colors in similar shades.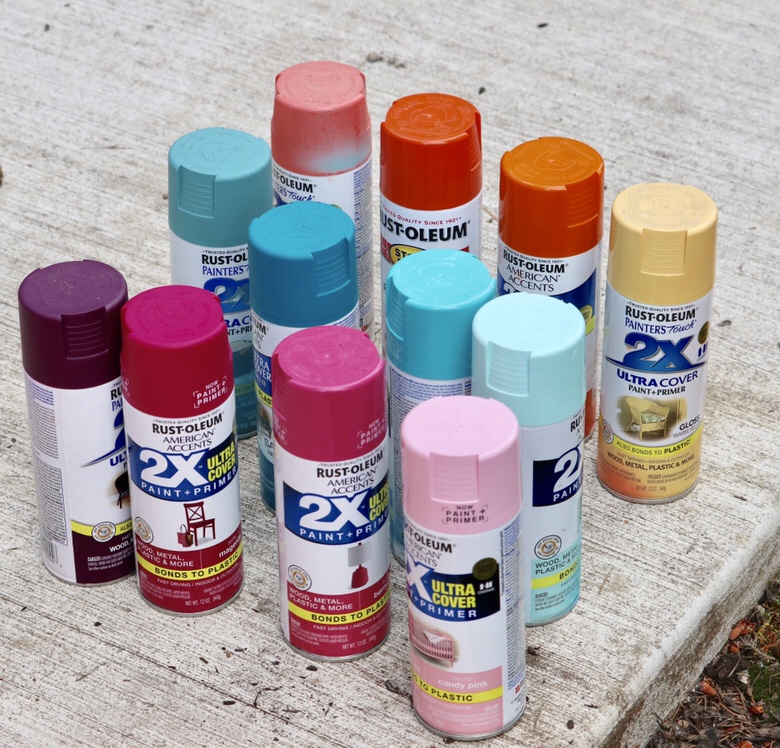 Here's a full list of colors(starting with the darkest colors):
Third, you spray paint! I just eye balled it and went layer by layer painting each layer of color for the strands.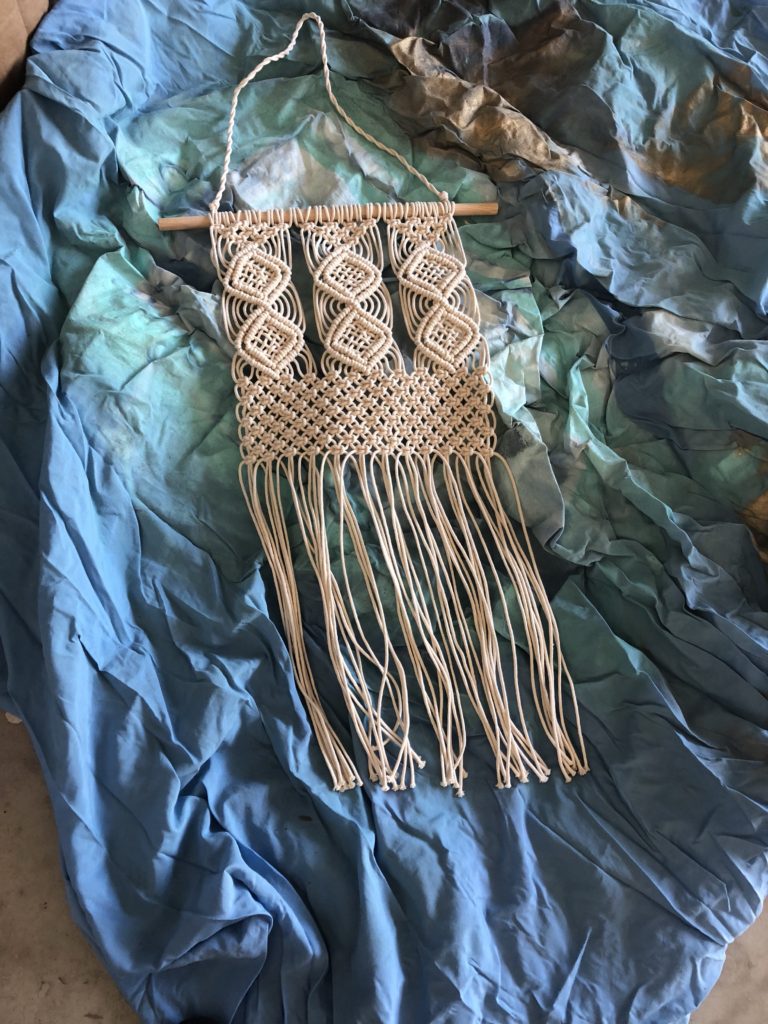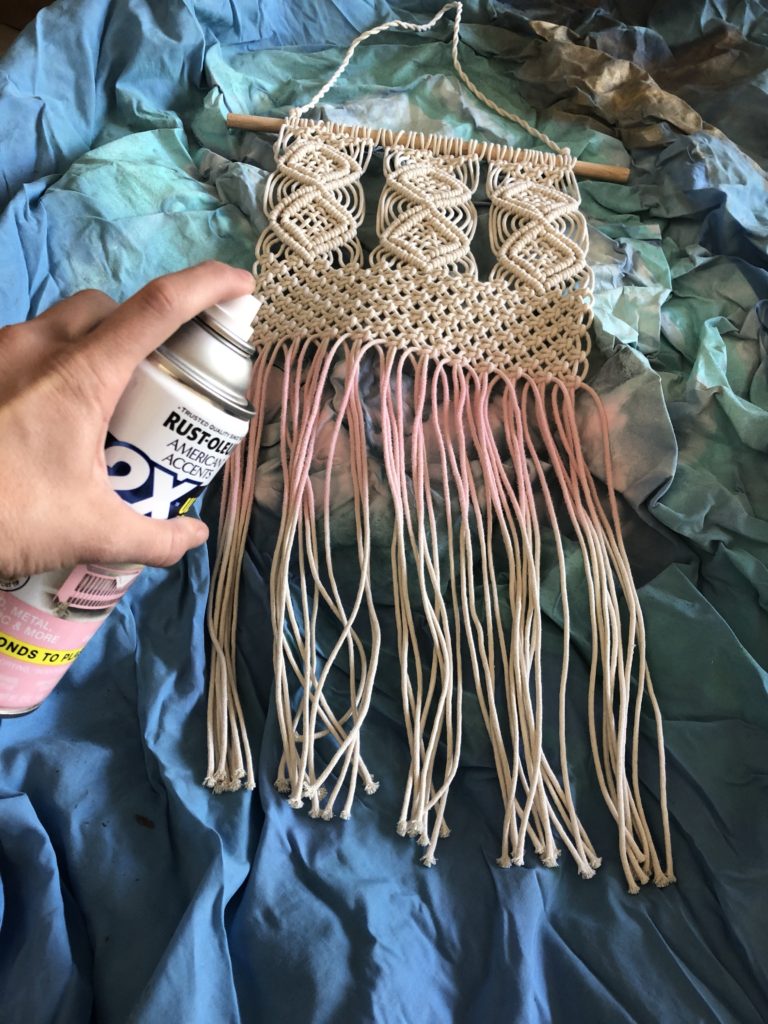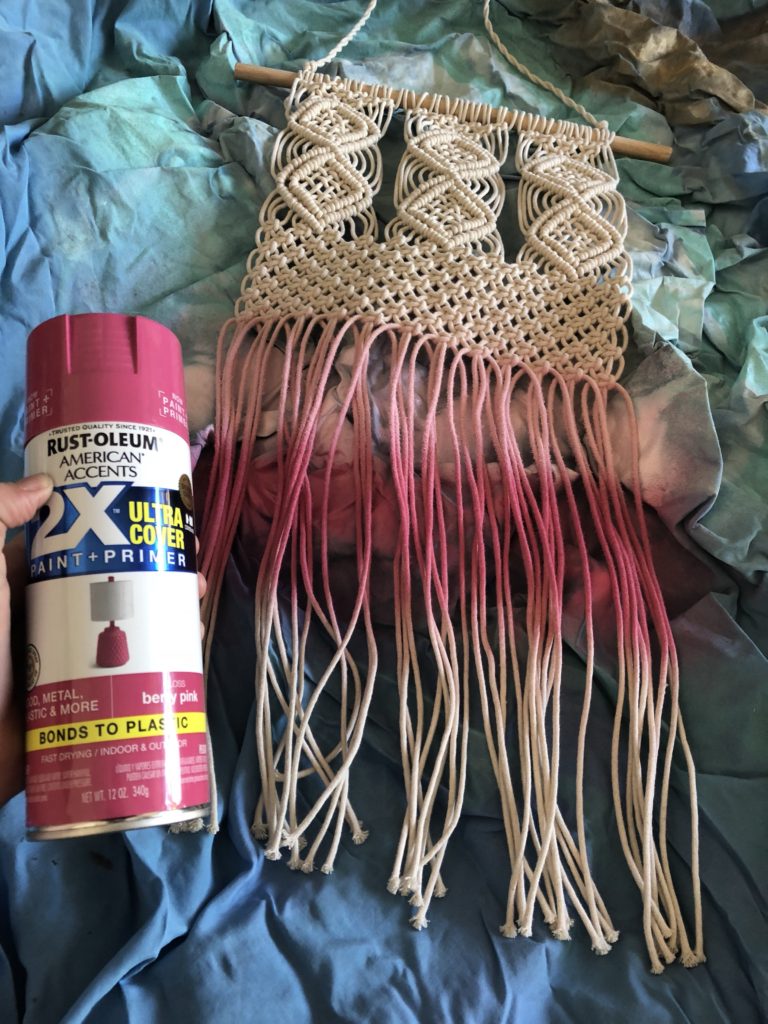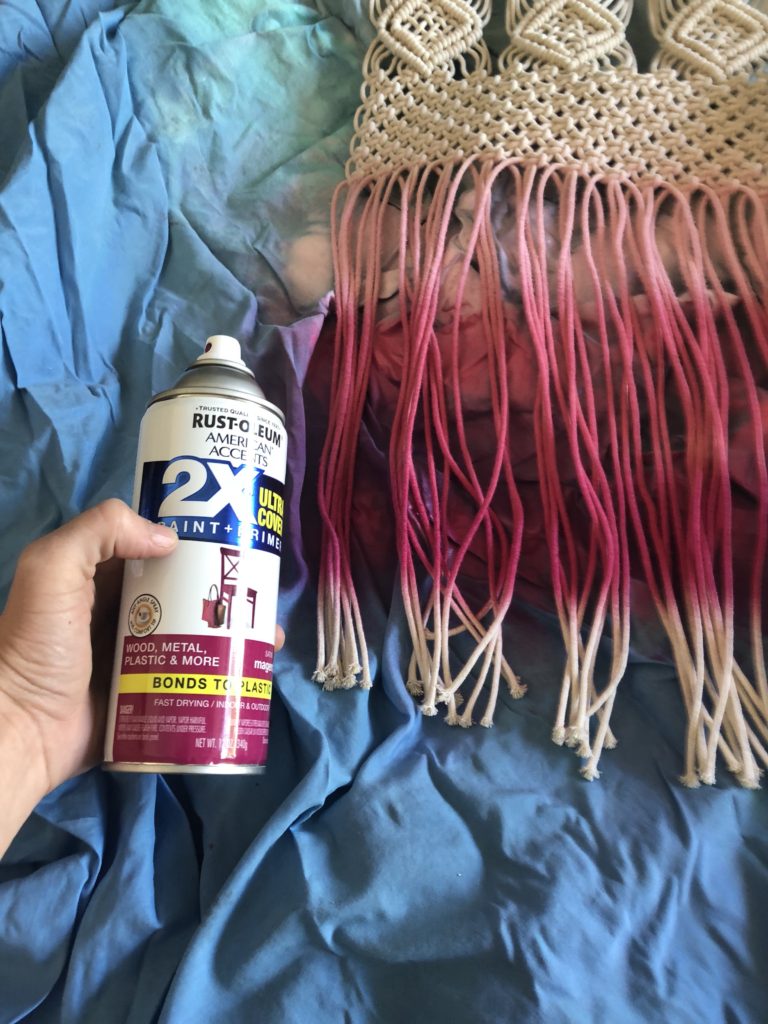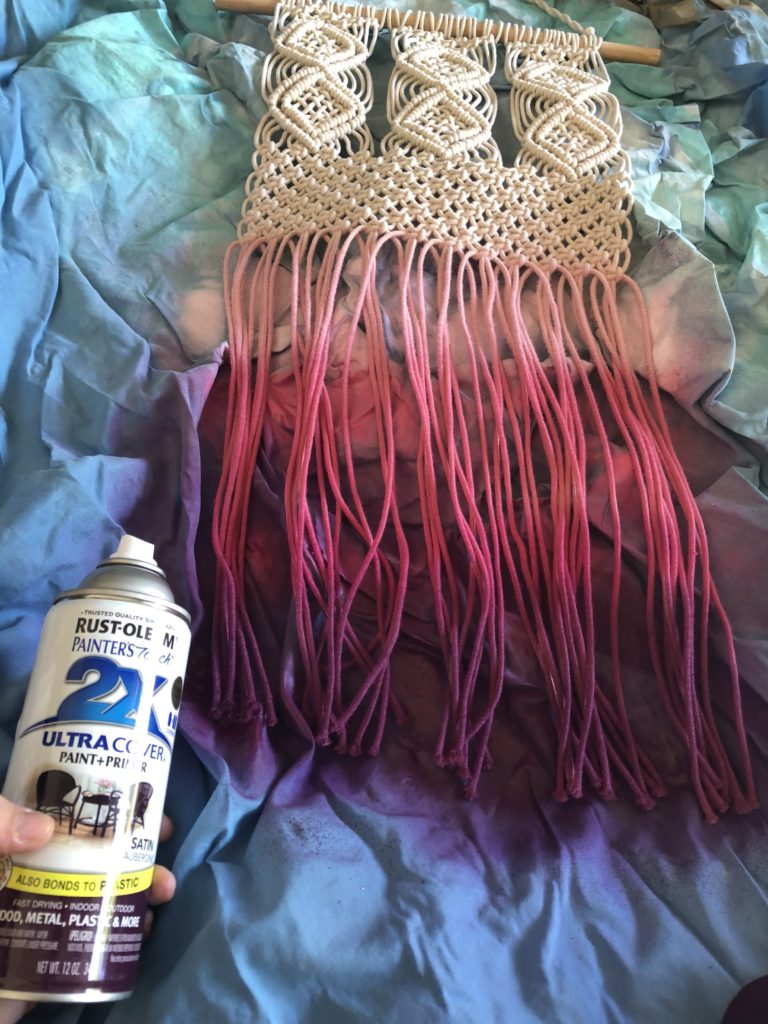 Fourth, you are going to have to flip it over once it's dry and spray the other side. It'll be stiff so separate the pieces first and then paint.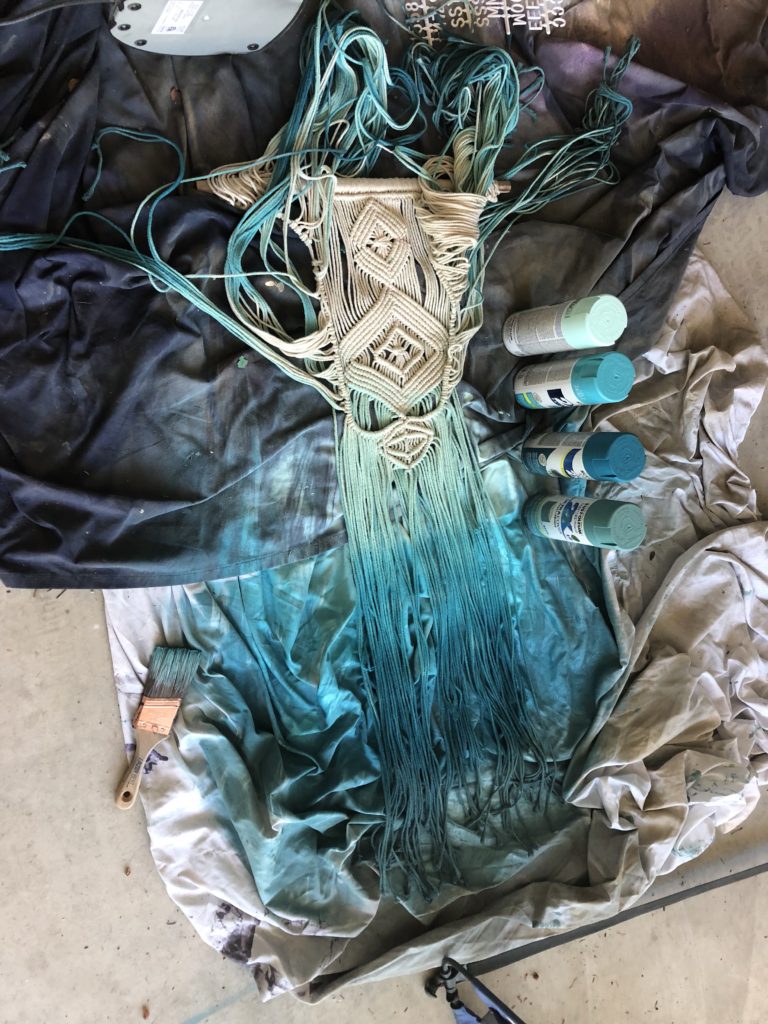 Lastly, once it's painted to your liking, hang them up and enjoy!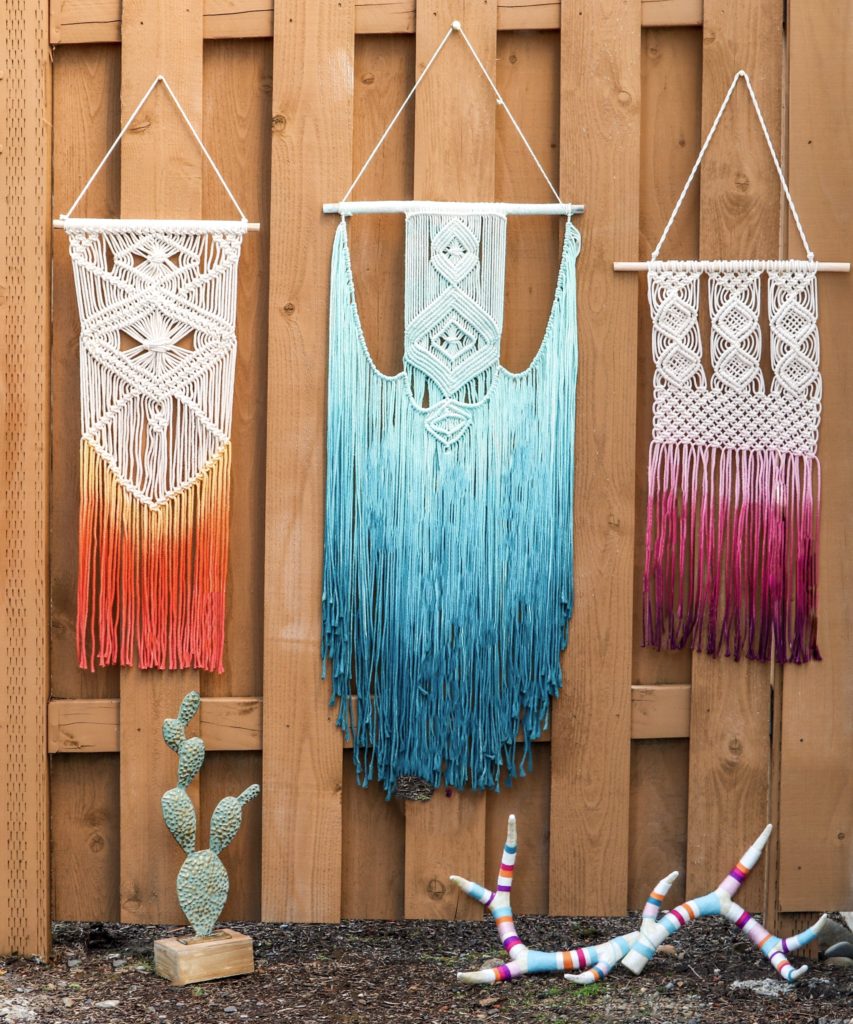 I LOVE how they turned out and I can't wait to hang them up to bring some color into my home. And you can bet that I'm making them center stage for any events or get togethers that we are having this summer! Which color do you like best? I think that the pink/purple one is my favorite!
Let me know if you have any questions or if you'll be making one for yourself!  I actually won the competition so that was super exciting! Thank you to all of you for voting and for always being so encouraging!  I truly do love you all!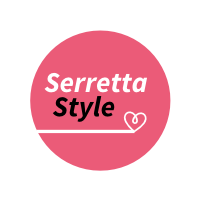 **I am a participant in the Amazon Services LLC Associates Program, an affiliate advertising program designed to provide a means for us to earn fees by linking to Amazon.com and affiliated sites.**