This is the last of the penthouse interior styling posts.  I've shown you the Dining and Kitchen spaces, the living room, the master bed and bath, and now I'll show you the family room and the guest bathroom. I worked with Garrison Hullinger Interior Design, for this home.  They remodeled the penthouse and made it look stunning!  I then got to style it, and make it look pretty.  The experience was amazing! Here's the guest bathroom: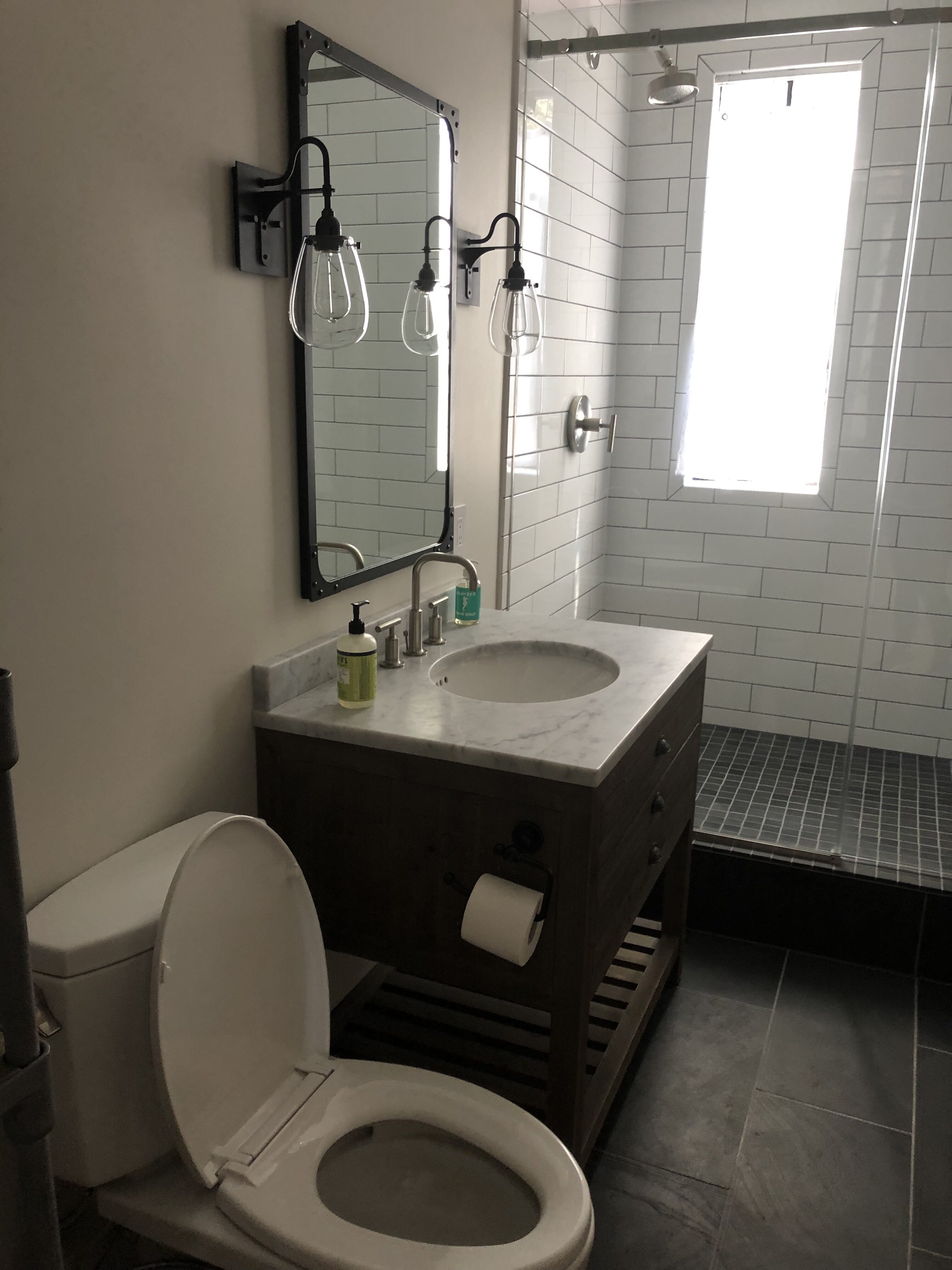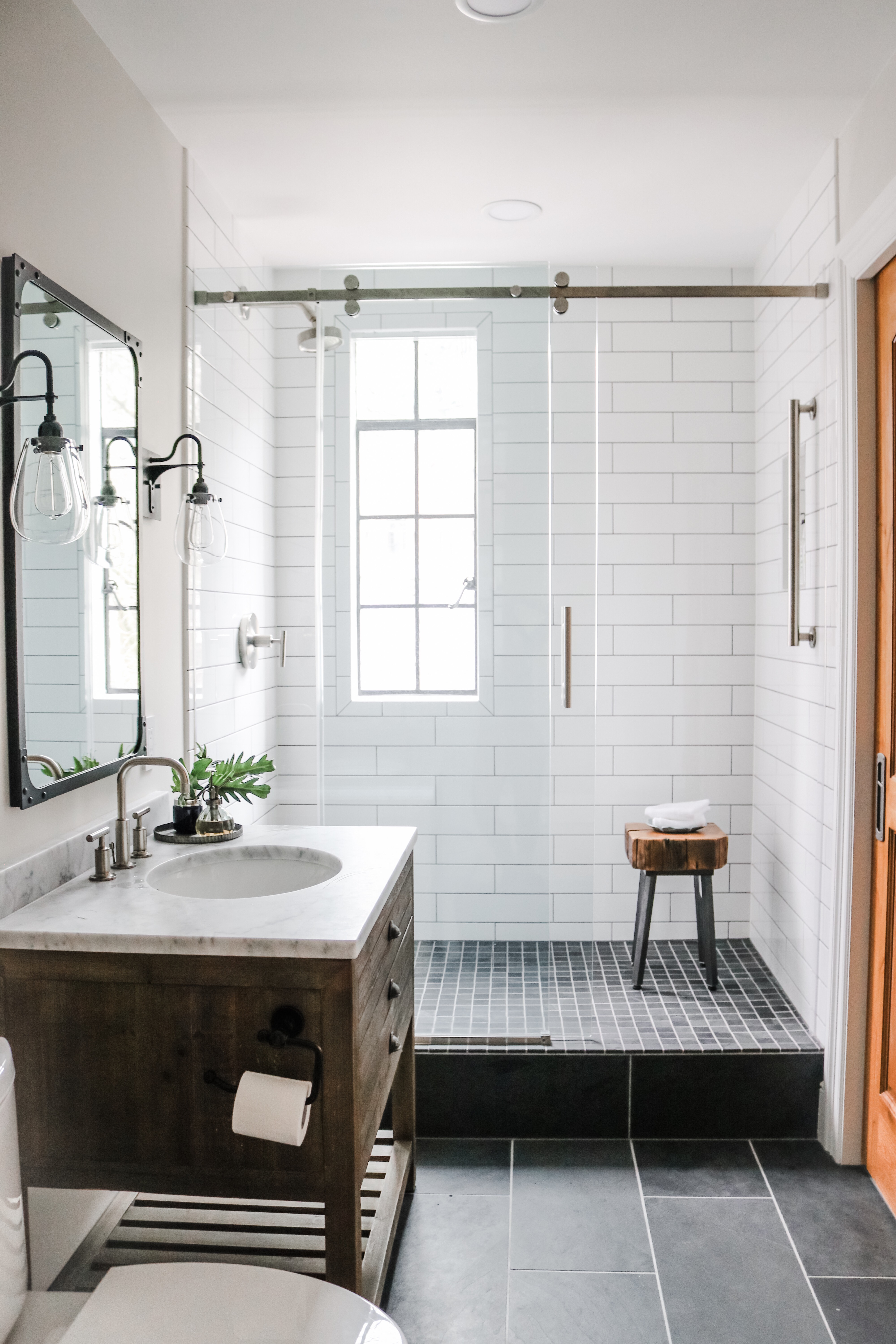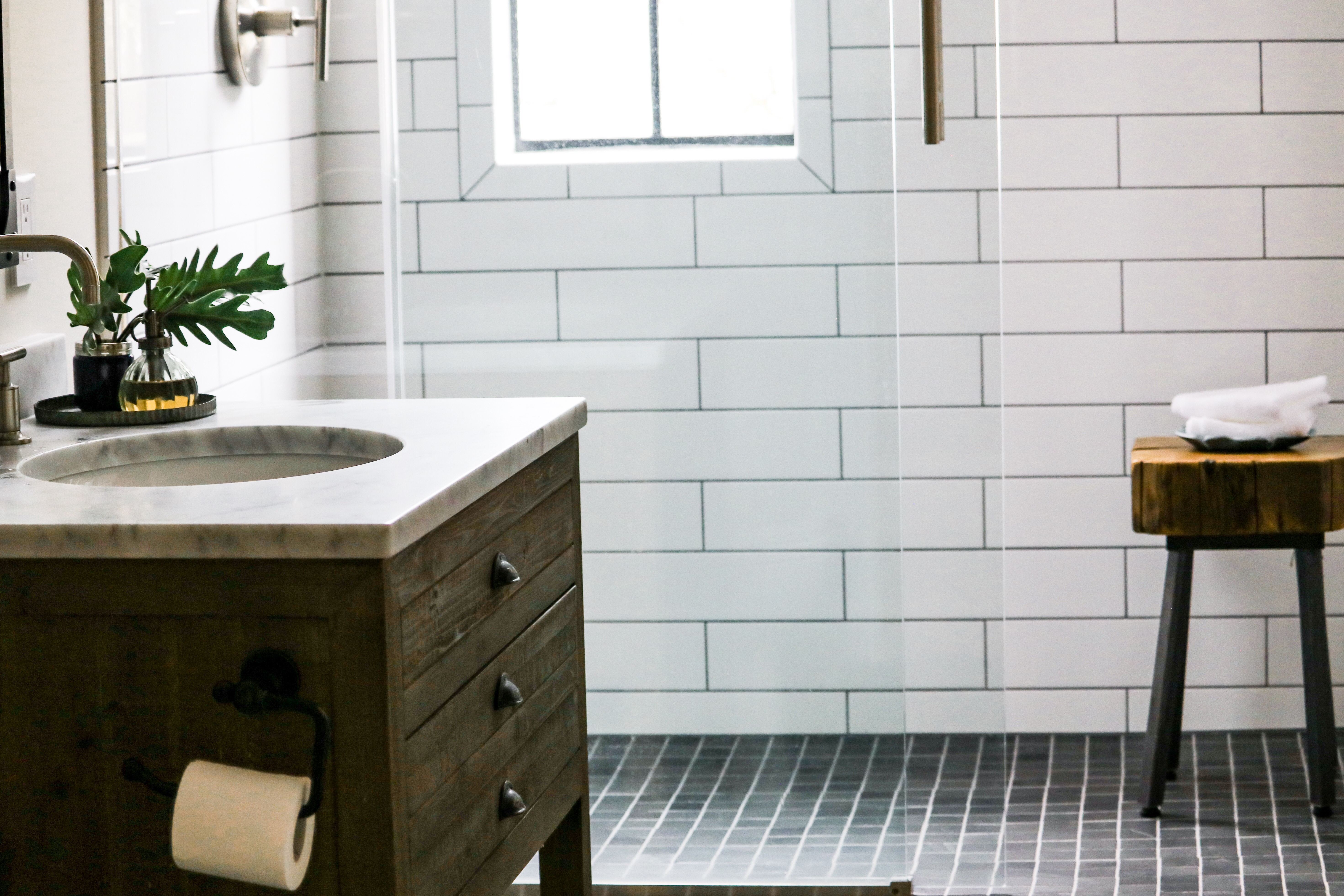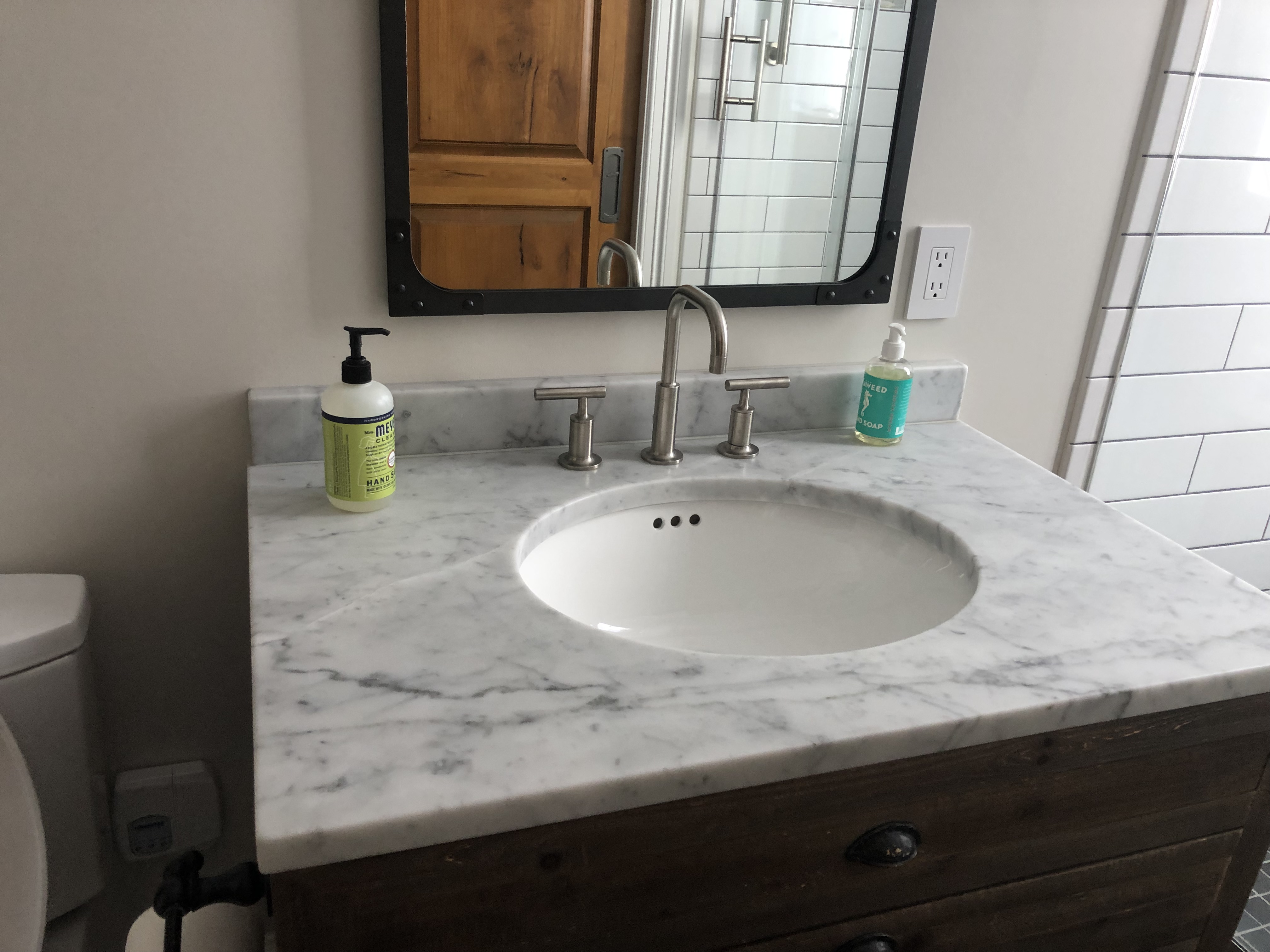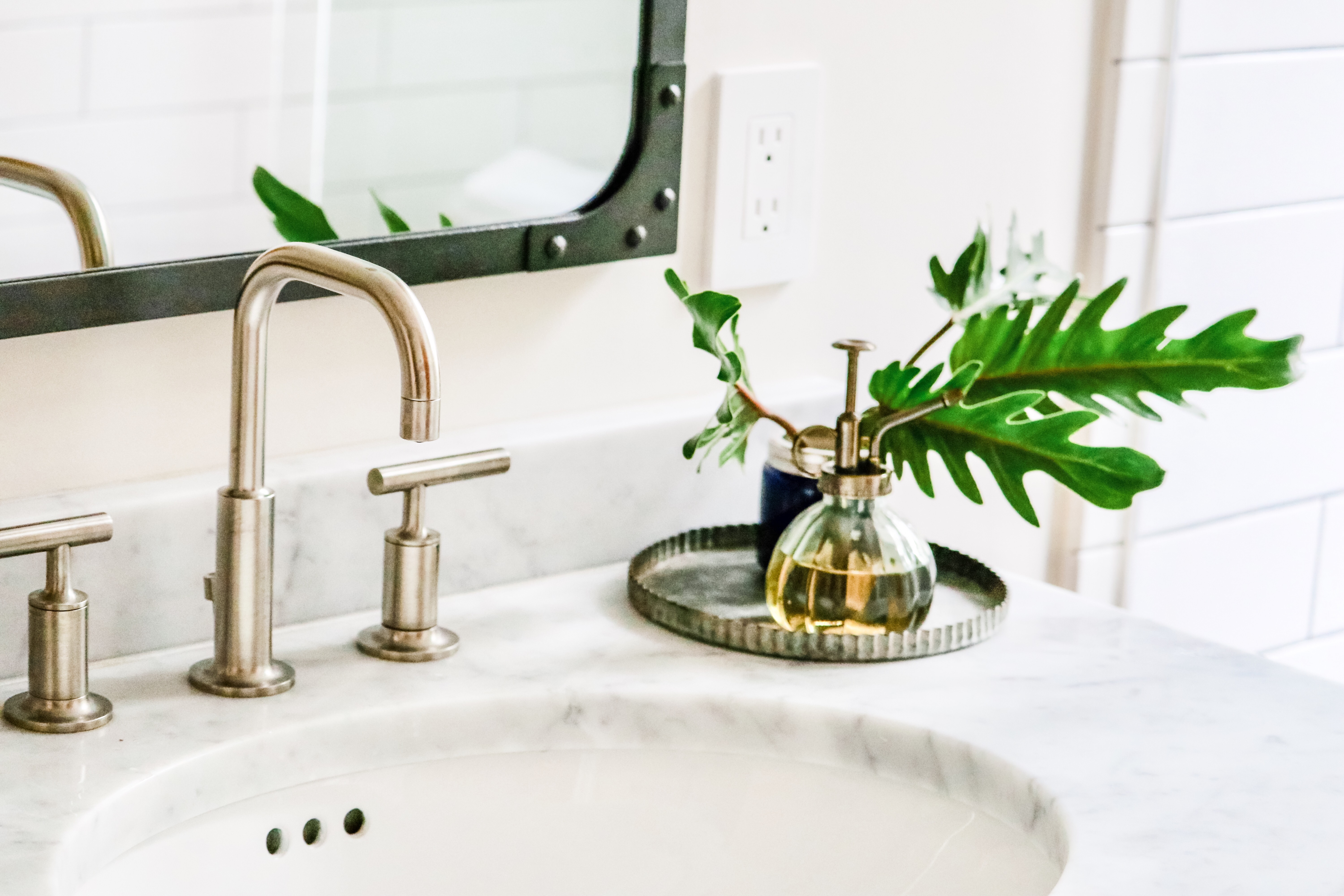 It only required a few pieces to finish the look on that bathroom.  It was my favorite!  So understated and simply beautiful!
In the family room, there was a high book shelf area.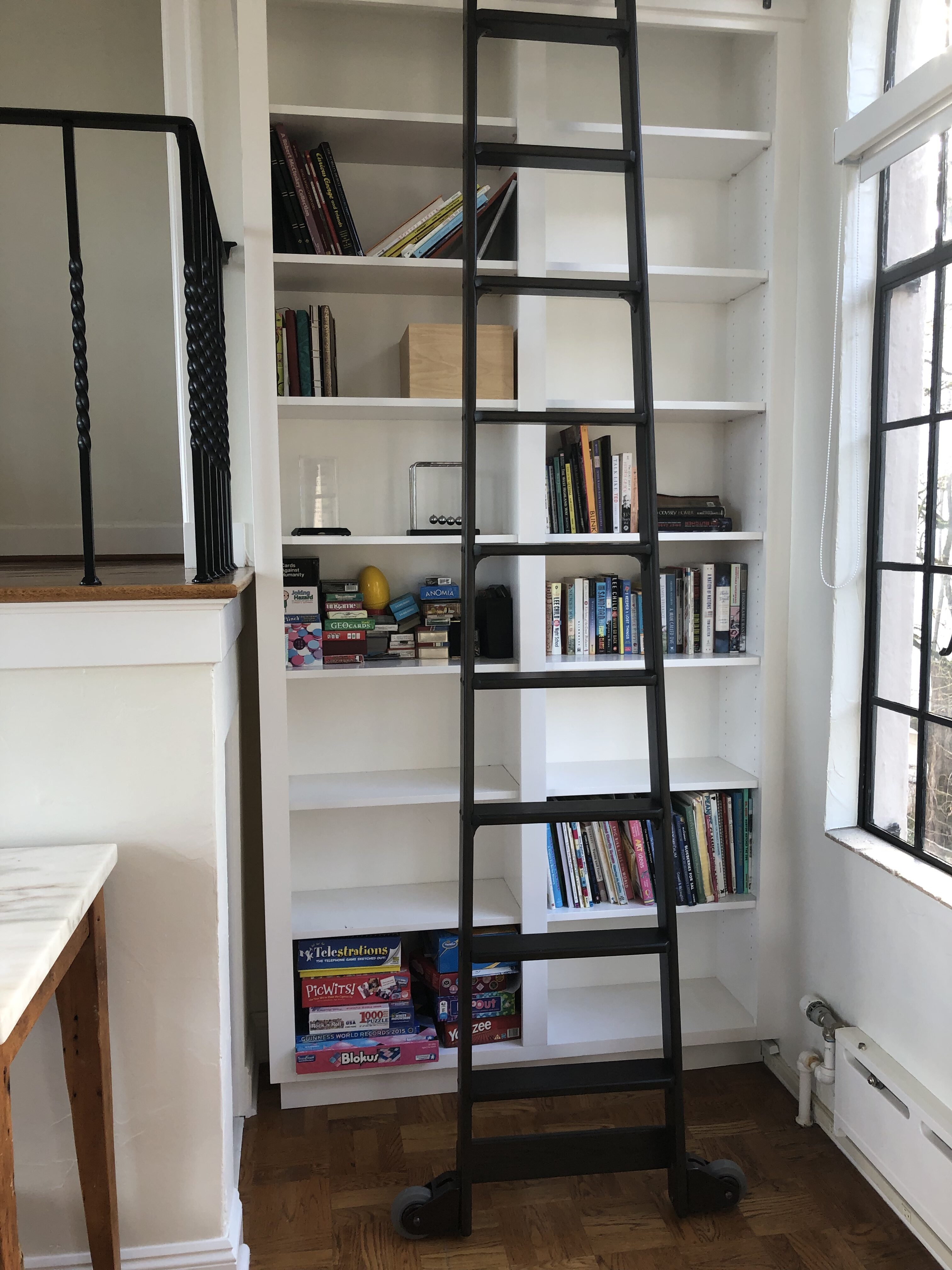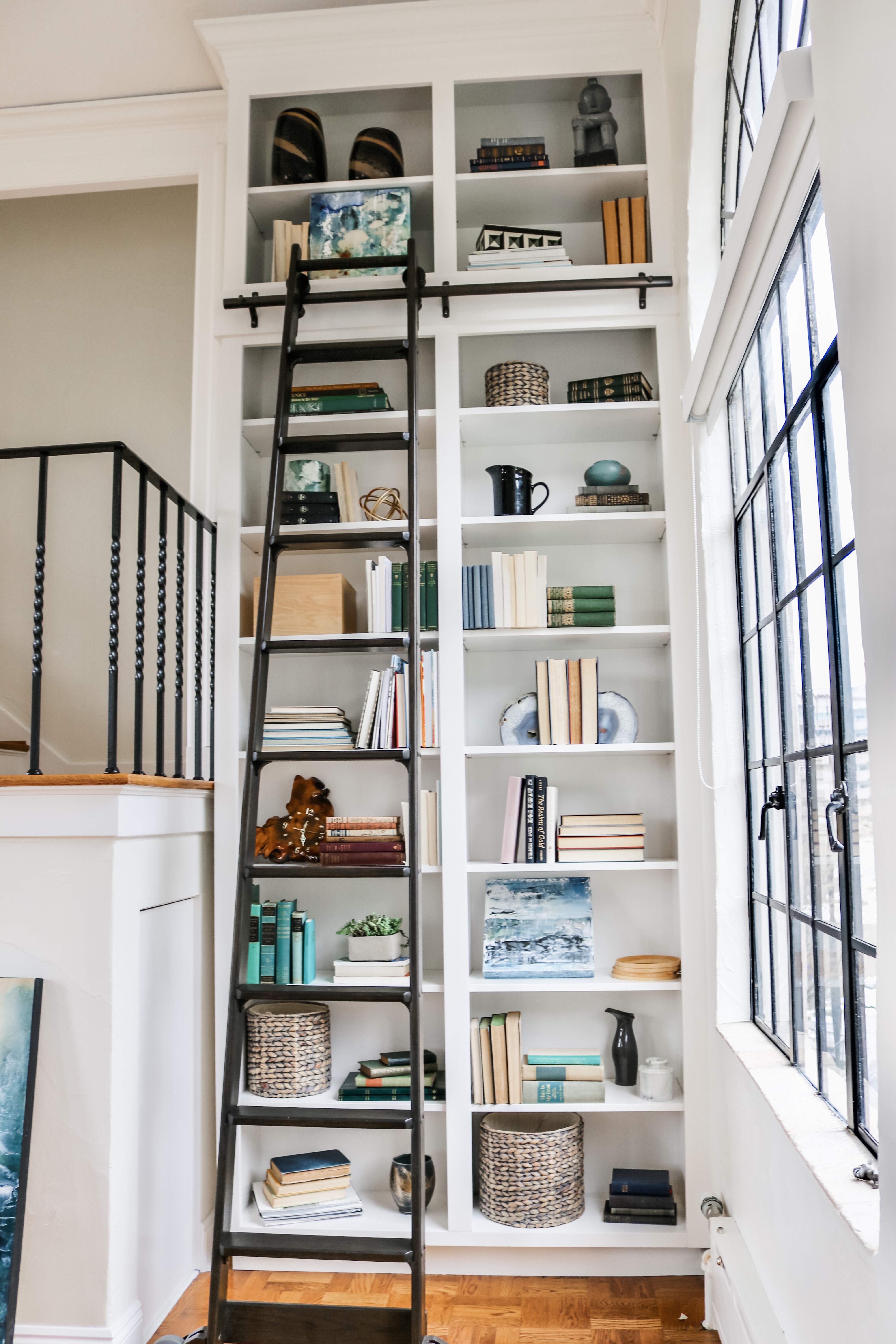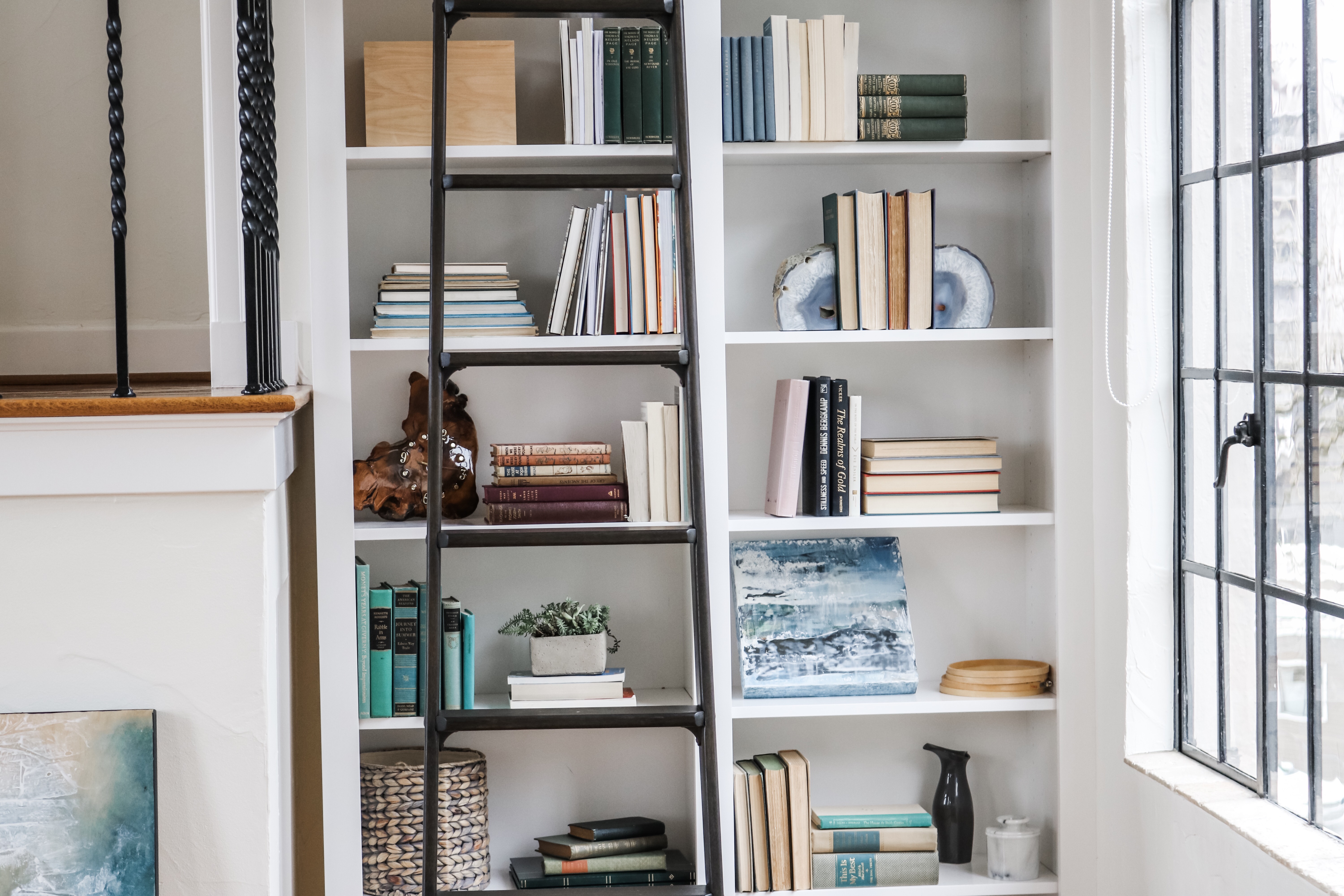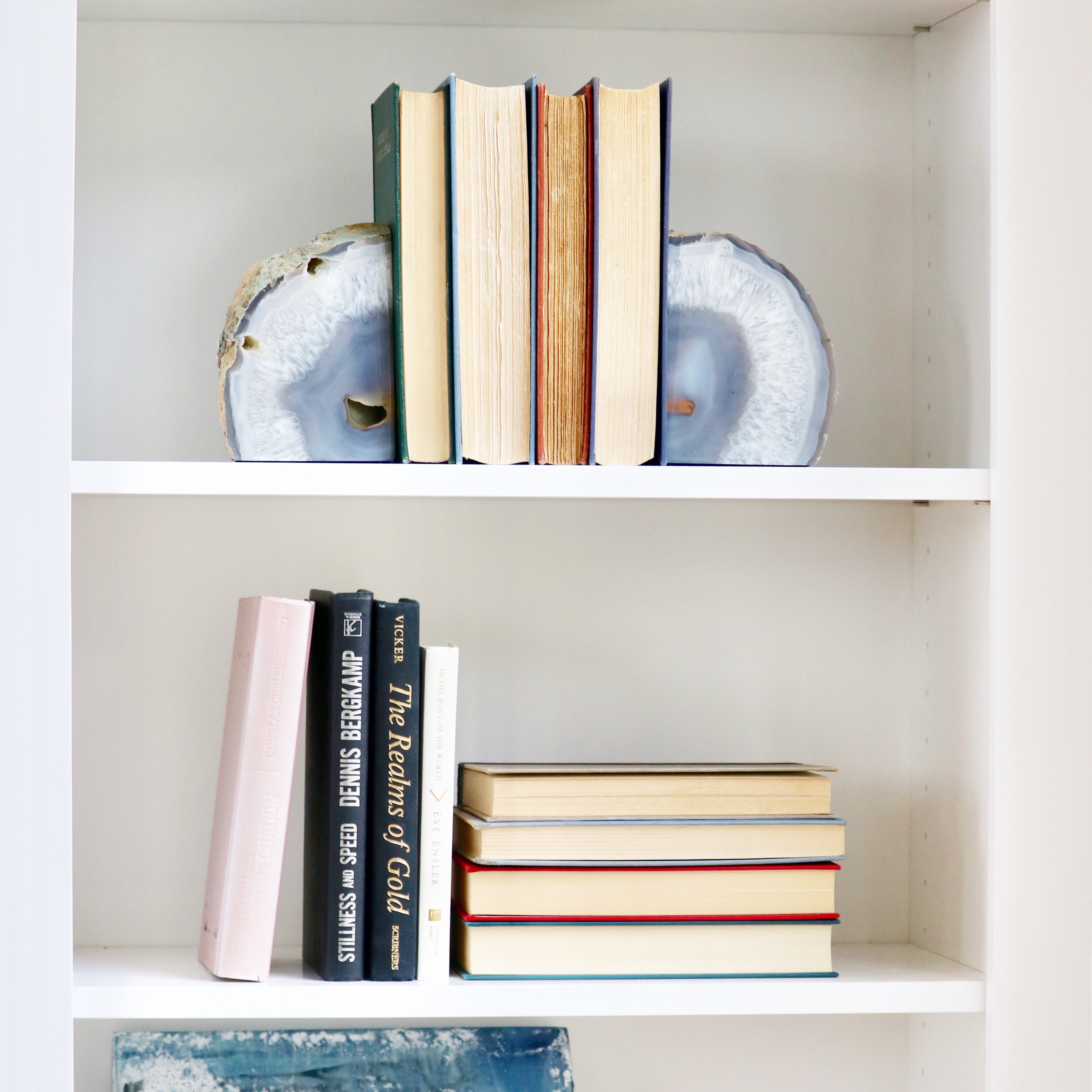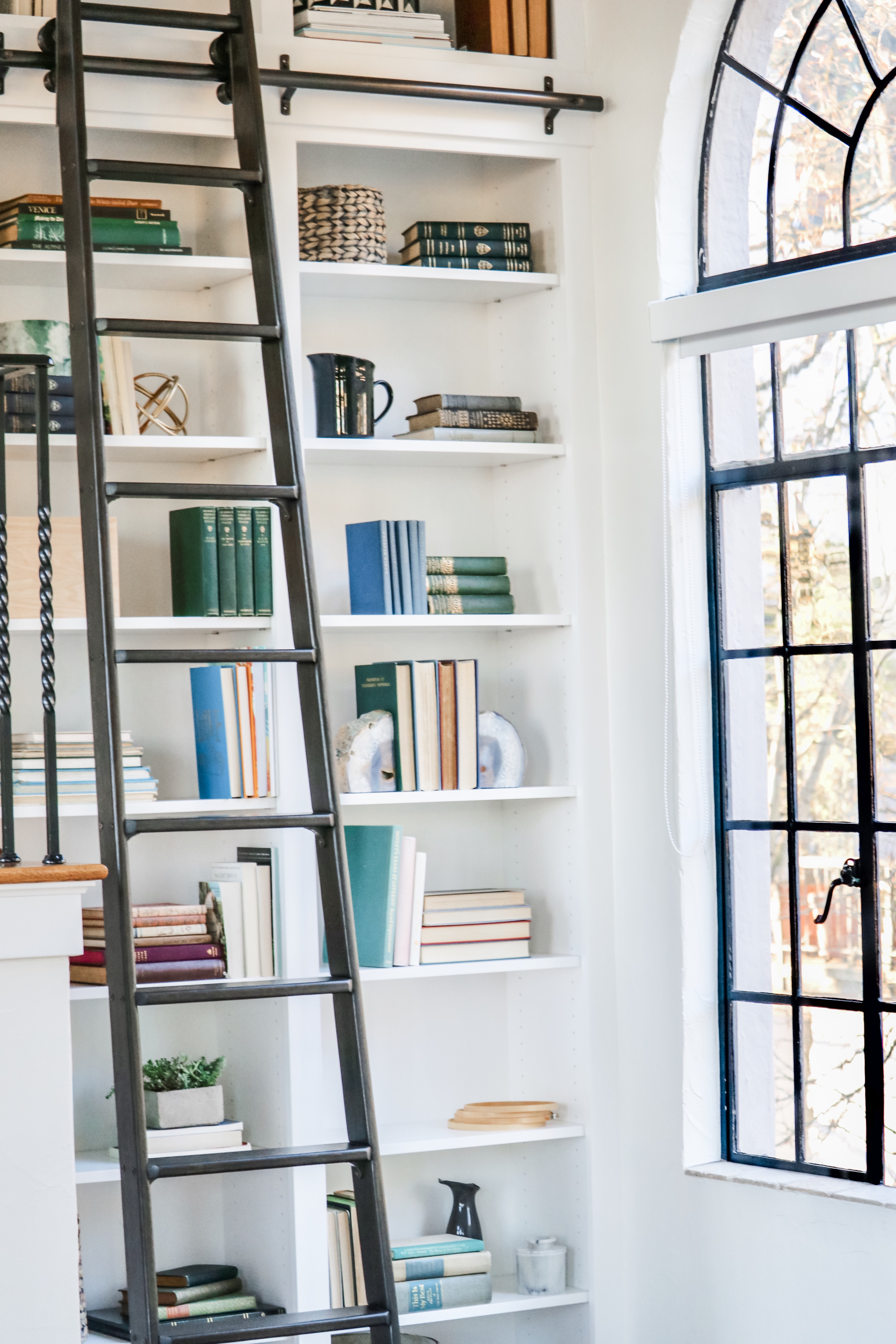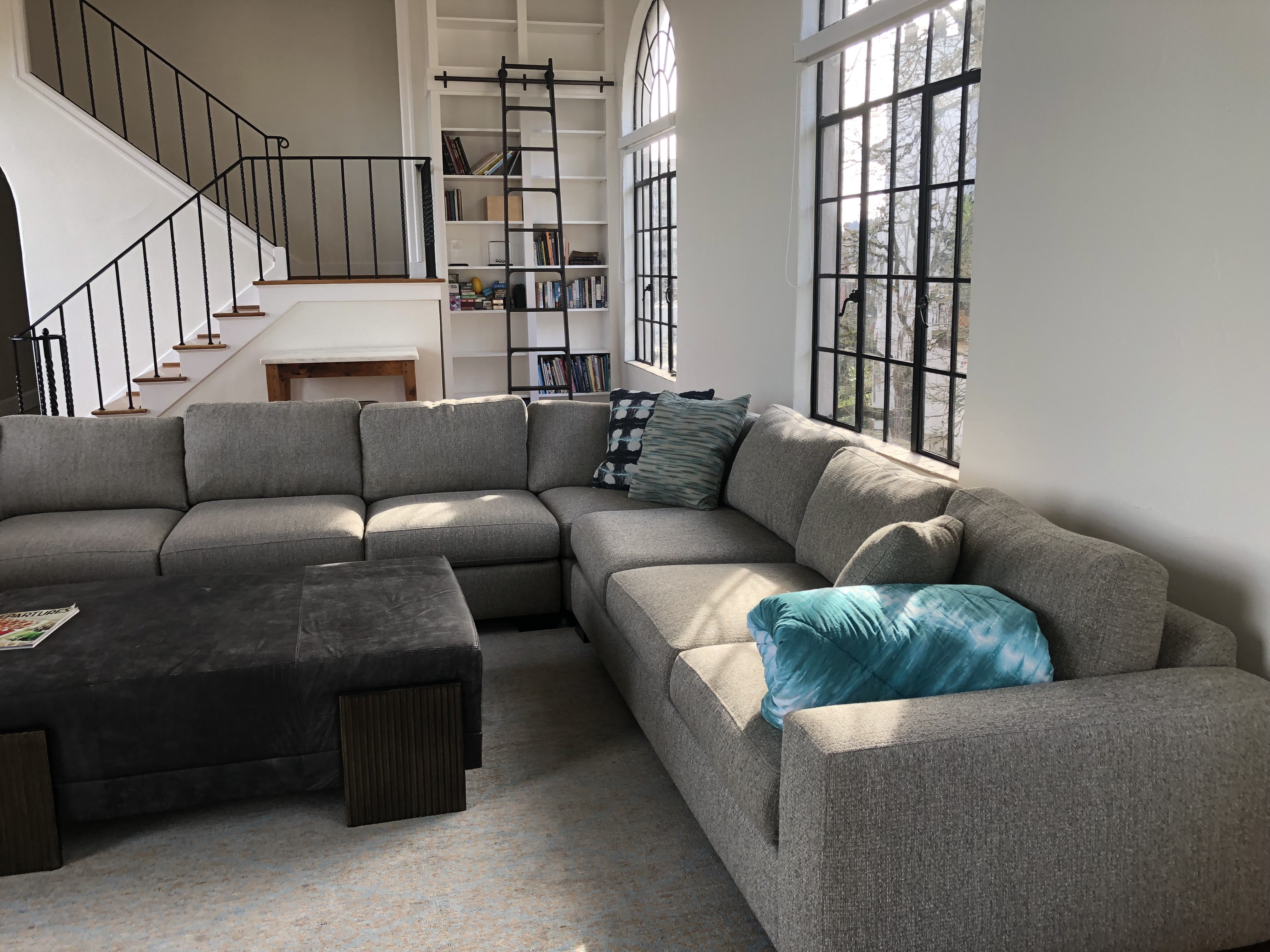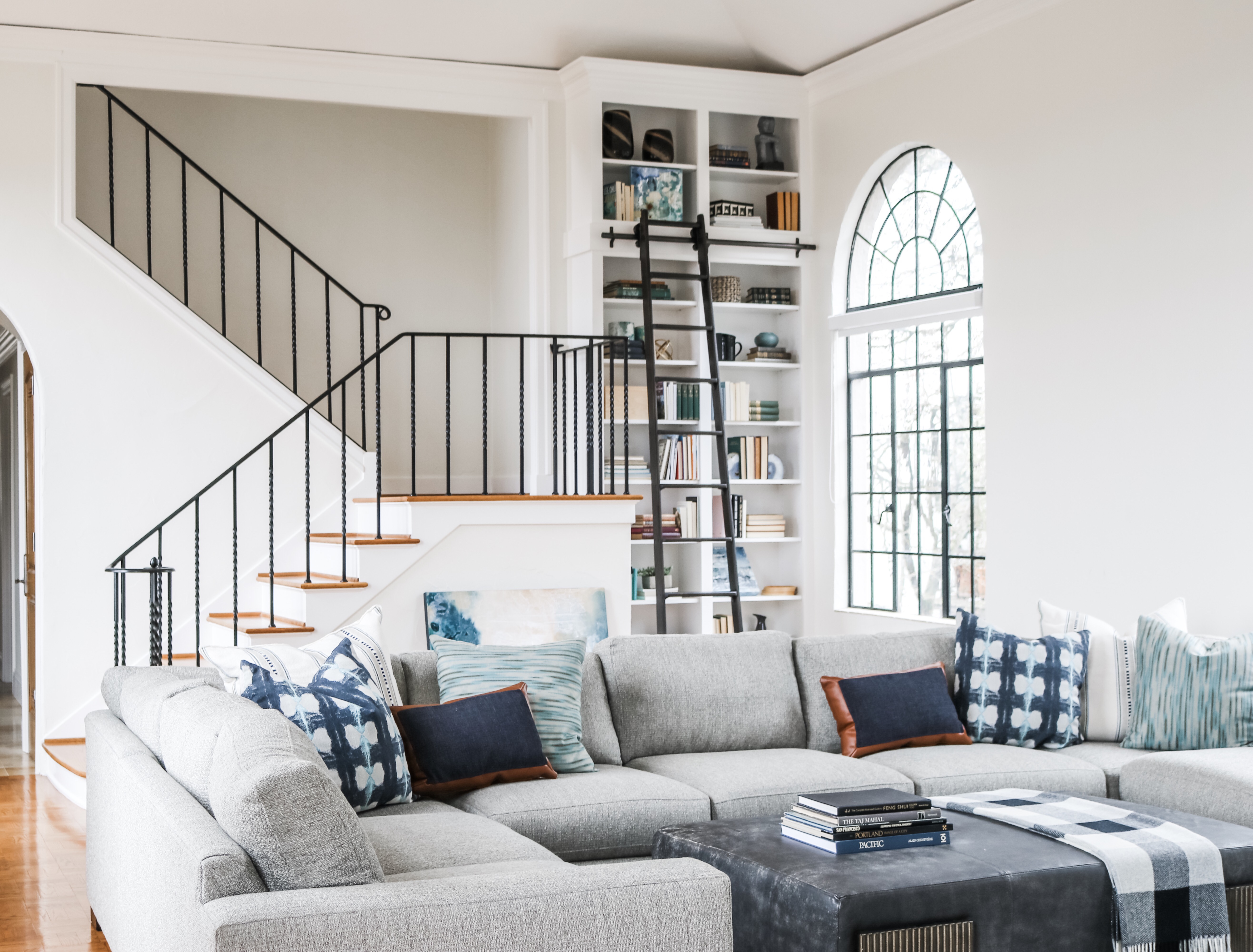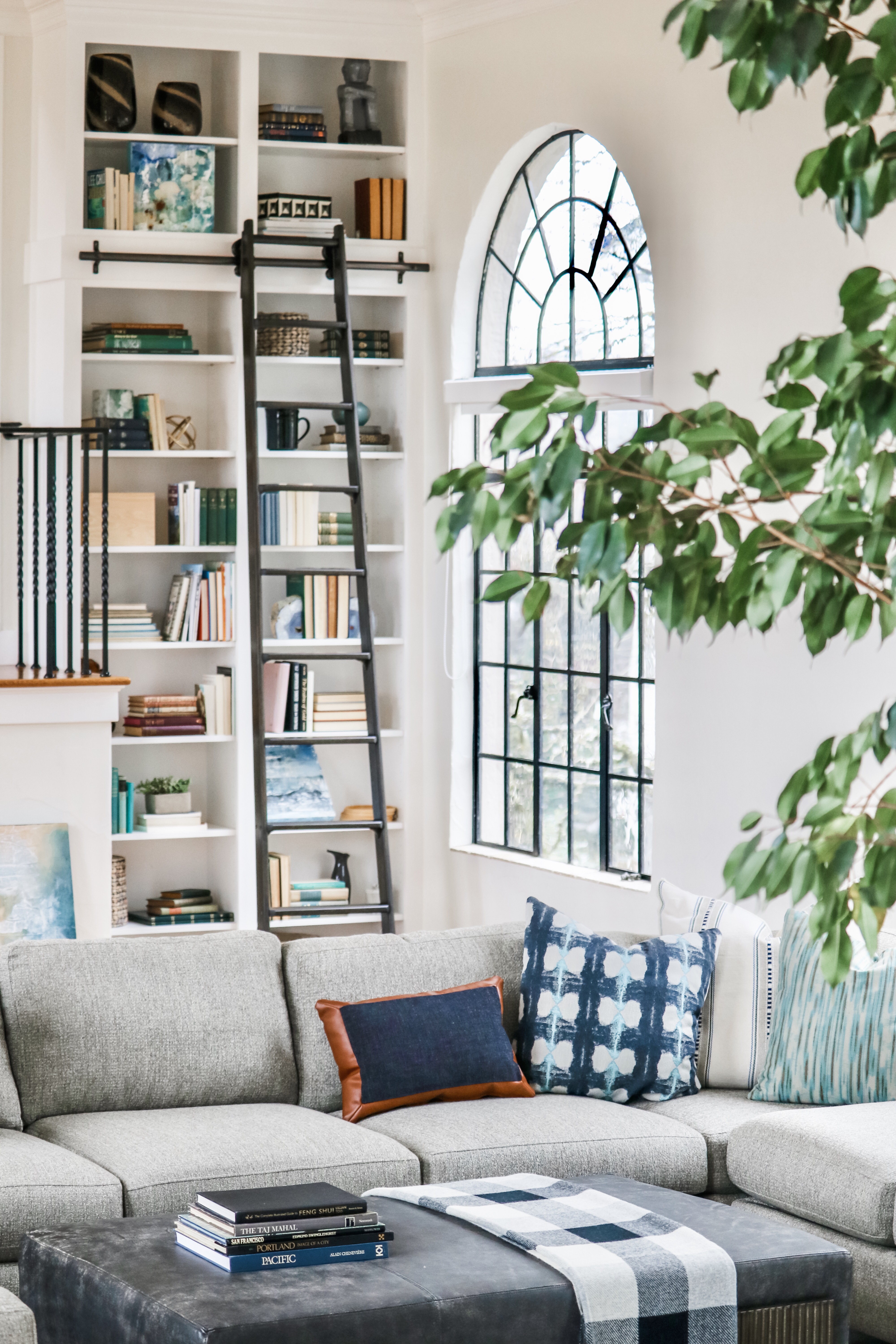 Here are a few close ups of the lovely throw pillows: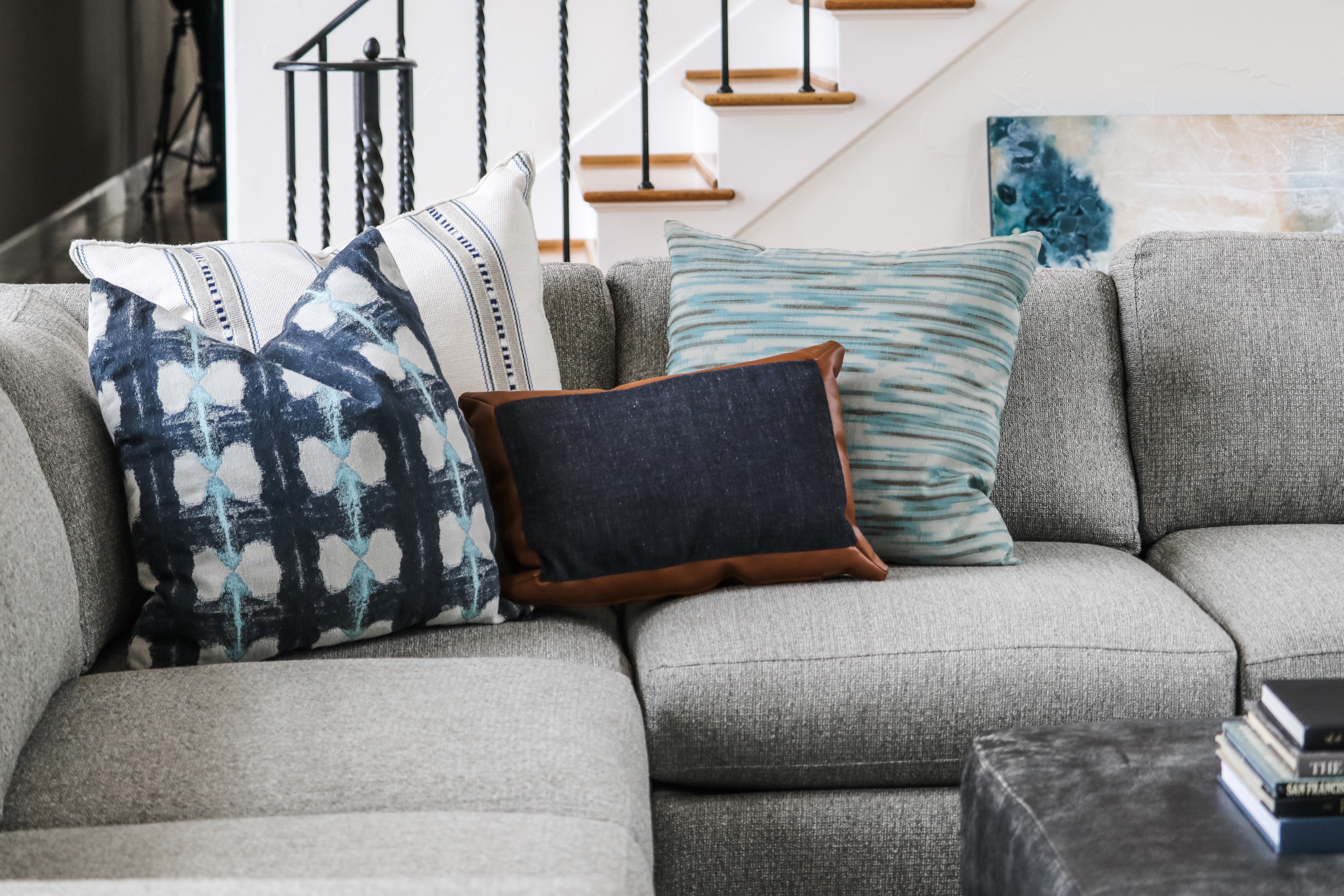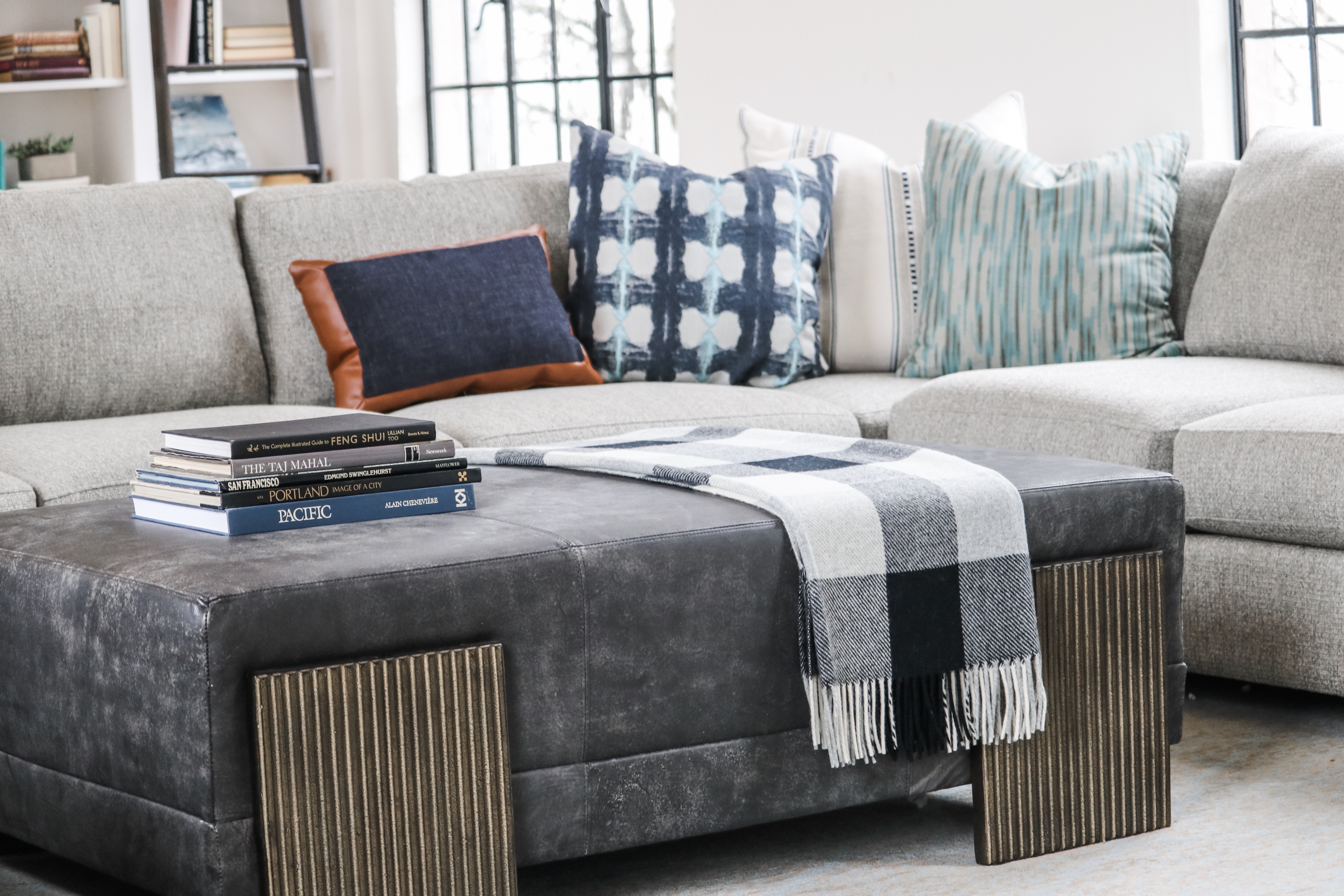 That is the entire interior styling penthouse series!  Can you believe all of the spacious and wonderful areas in this home?!  It was so enjoyable to style, and I can't wait to do more big projects.  Stay tuned for more, and I love you all!