As I shared earlier, I was able to partner with Garrison Hullinger Interior Design to style and stage for a photo shoot.  I was able to also take my own pictures of before and after of the space(my pictures are nothing close to the stunning professional photos).  It had already been beautifully renovated by GHID, so decorating it was a blast.  Be sure to check out the kitchen and dining area as well!
The master bedroom was only a vignette shot, so I only needed the left side styled with the incredible original window!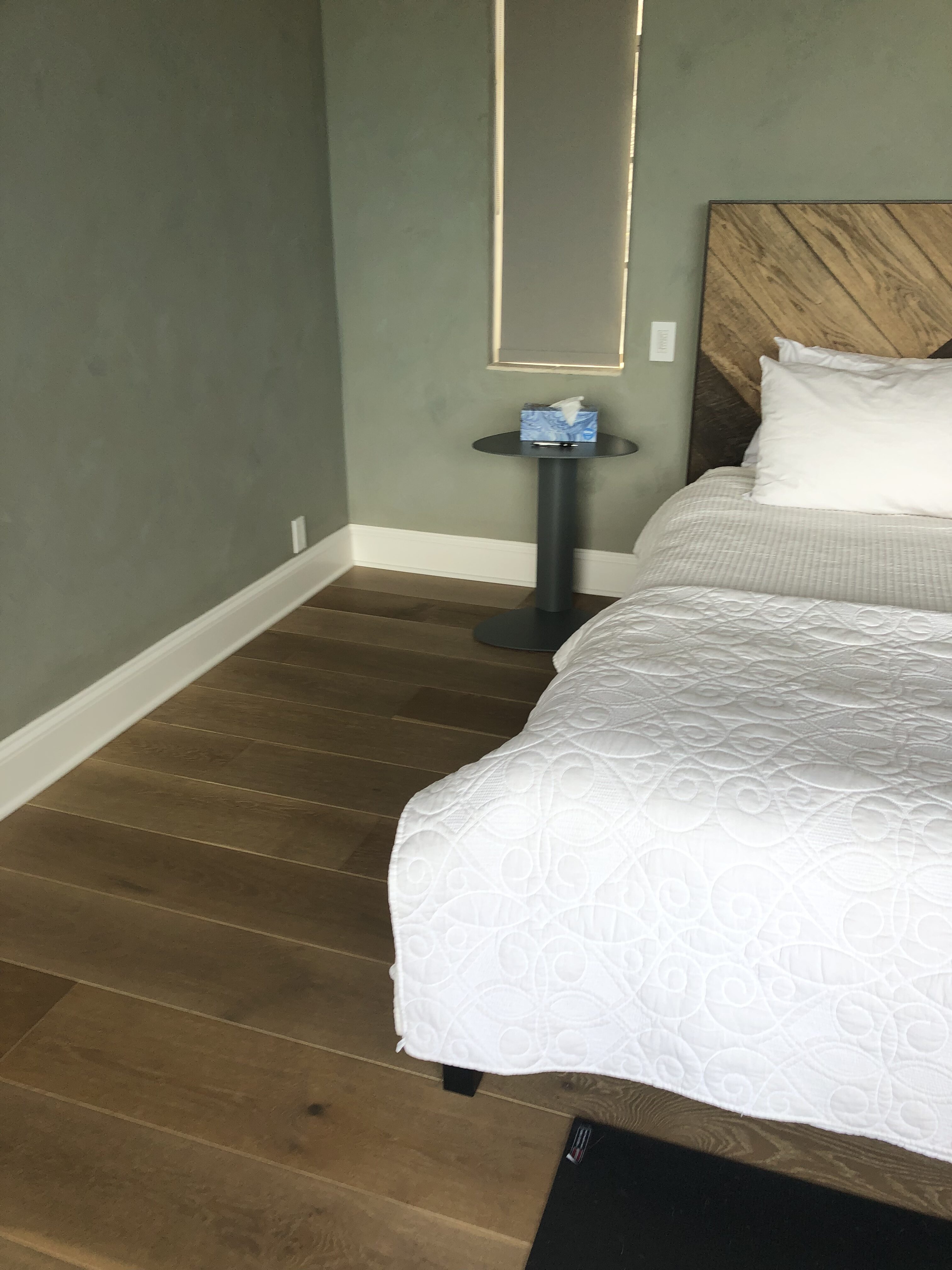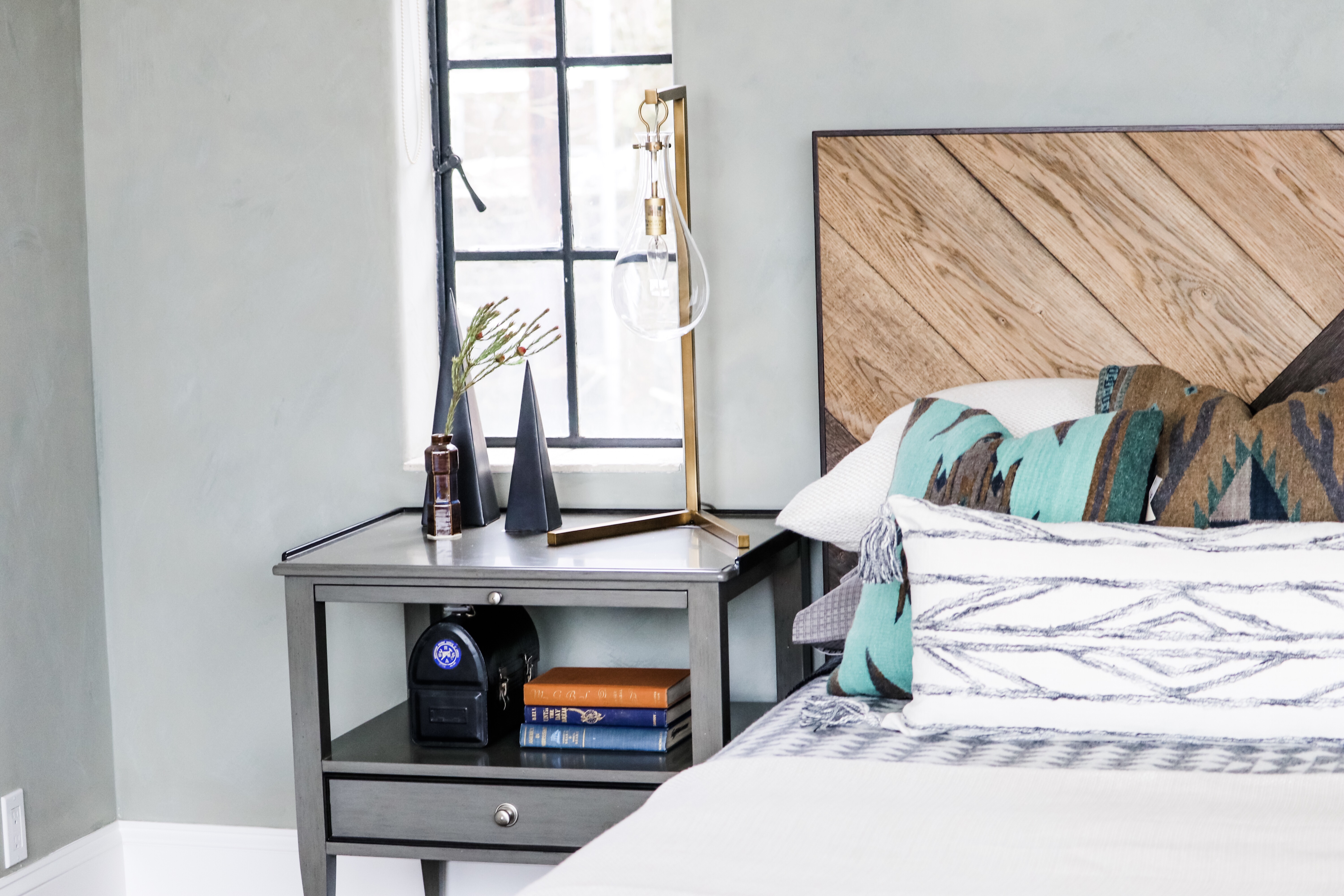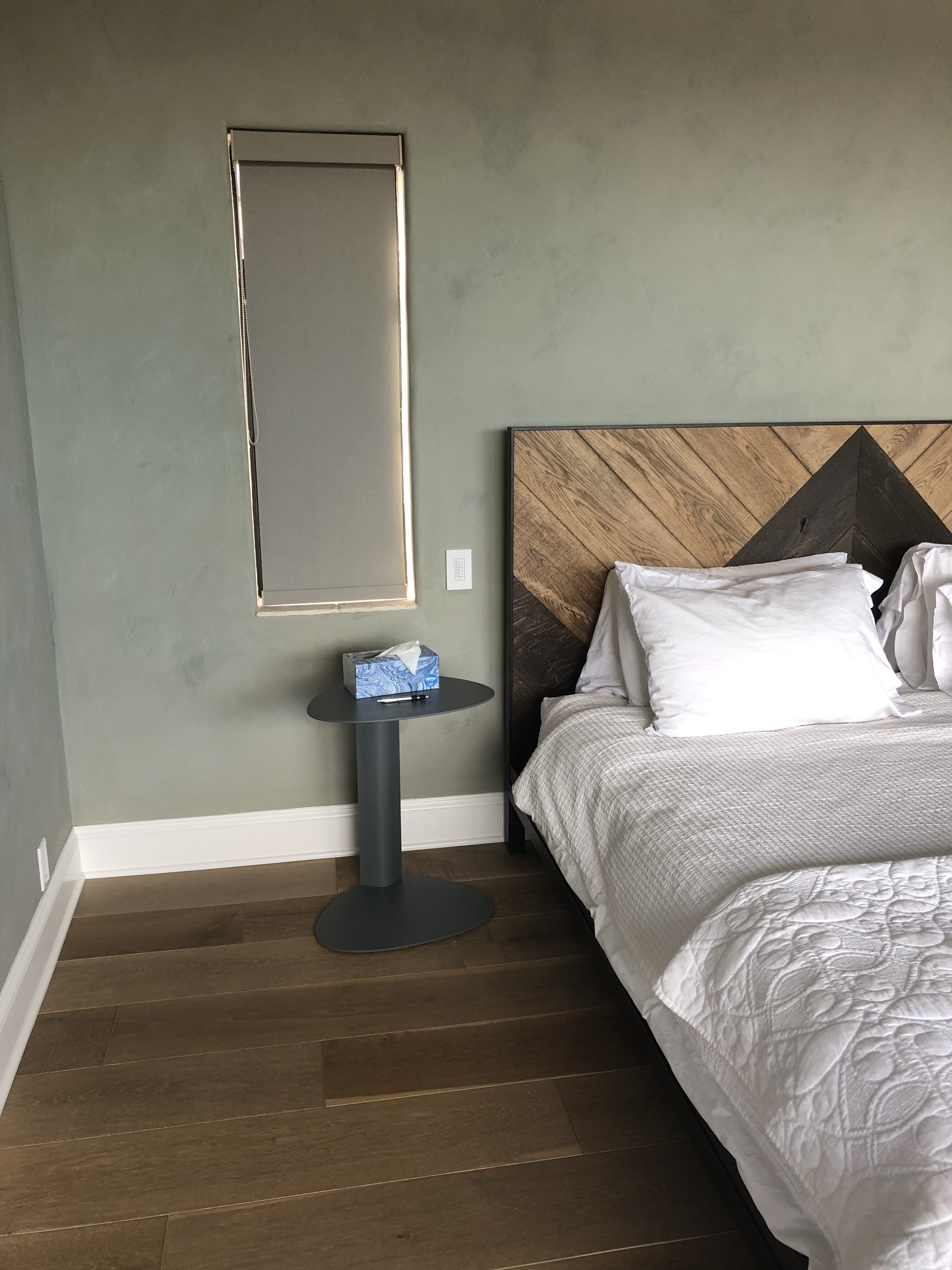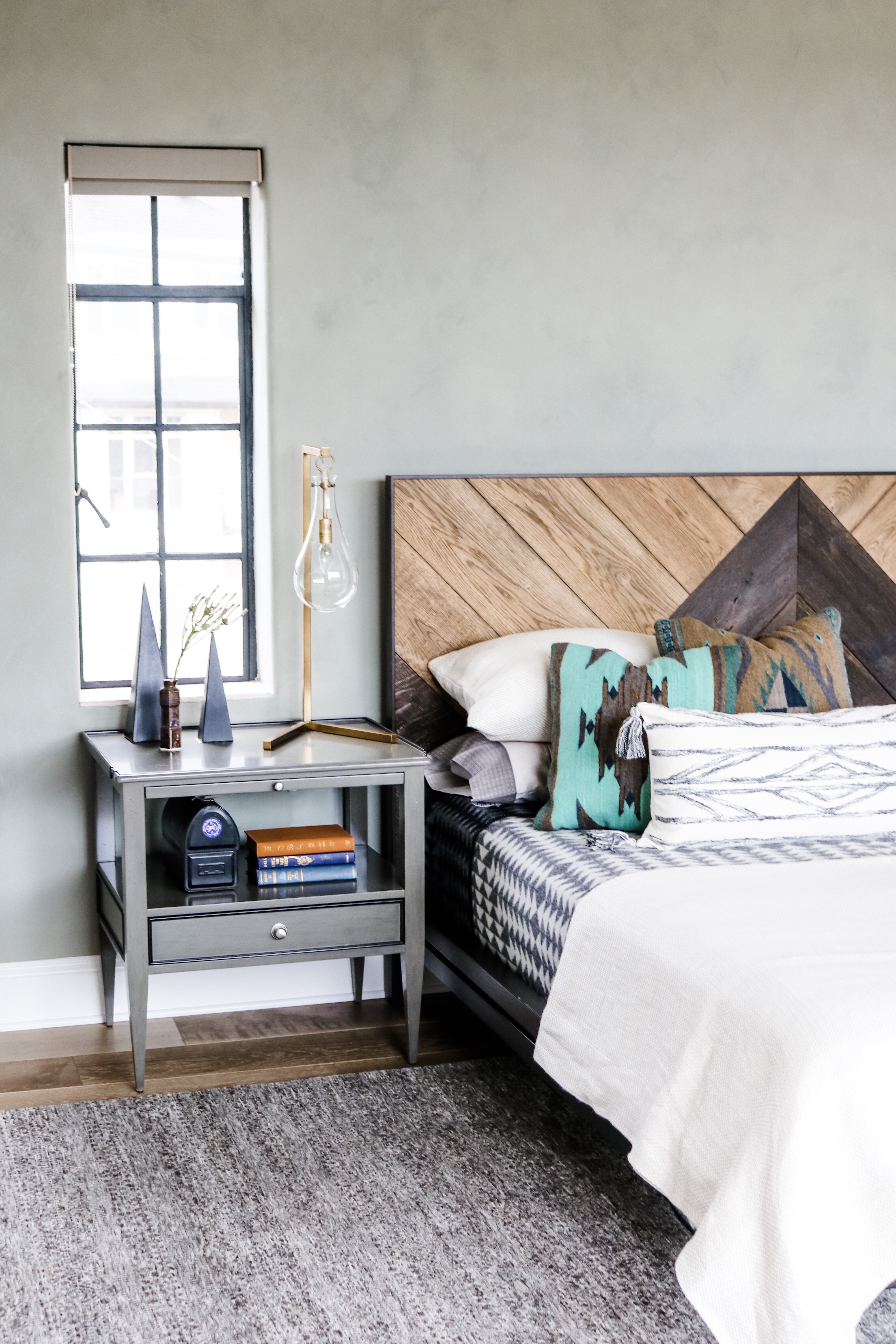 The bedroom vignette was so fun to look at, and the master bedroom had a ton of natural light.  The gorgeous space continued onto the master bath.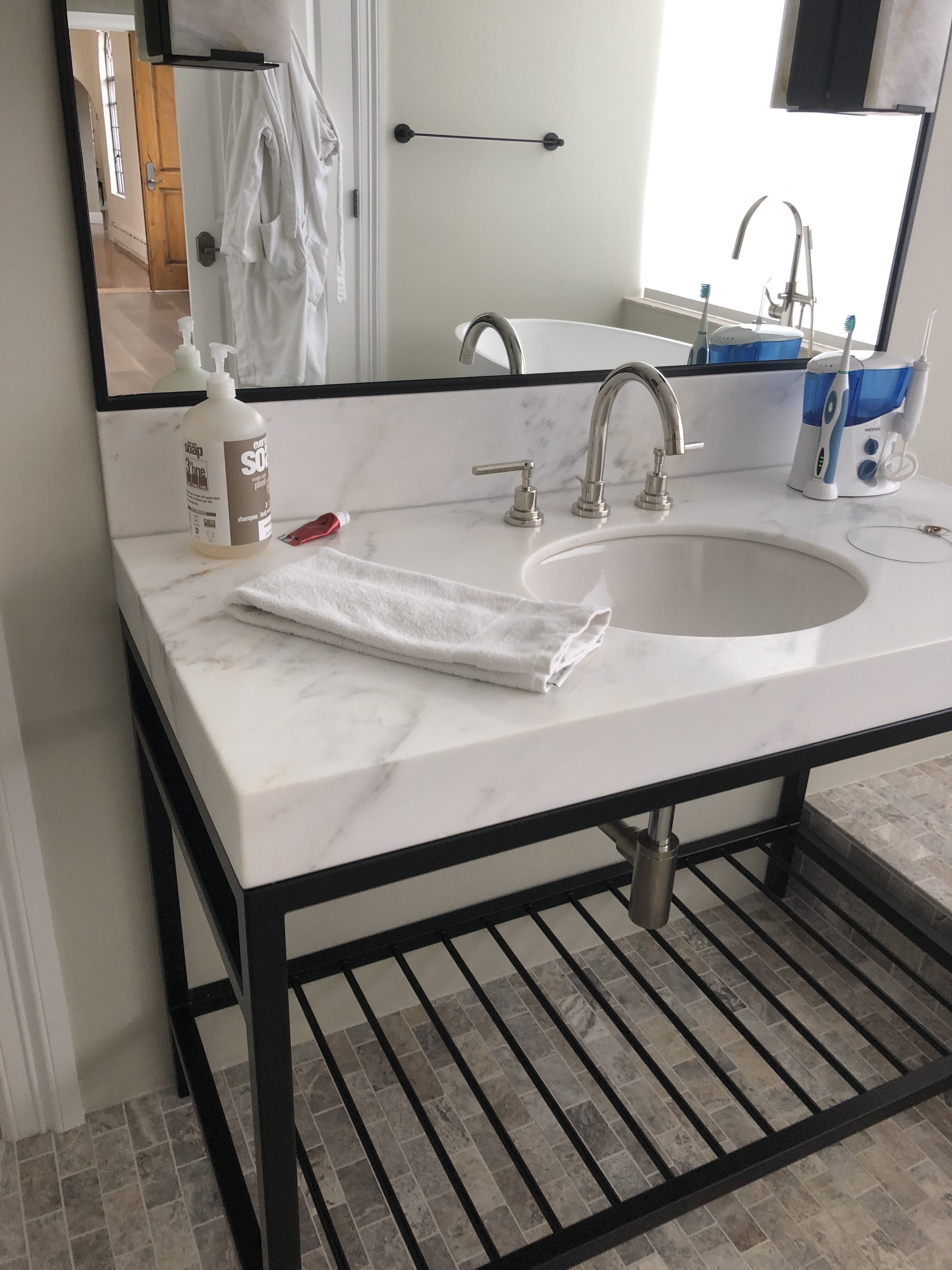 Here are a bunch of shots of after: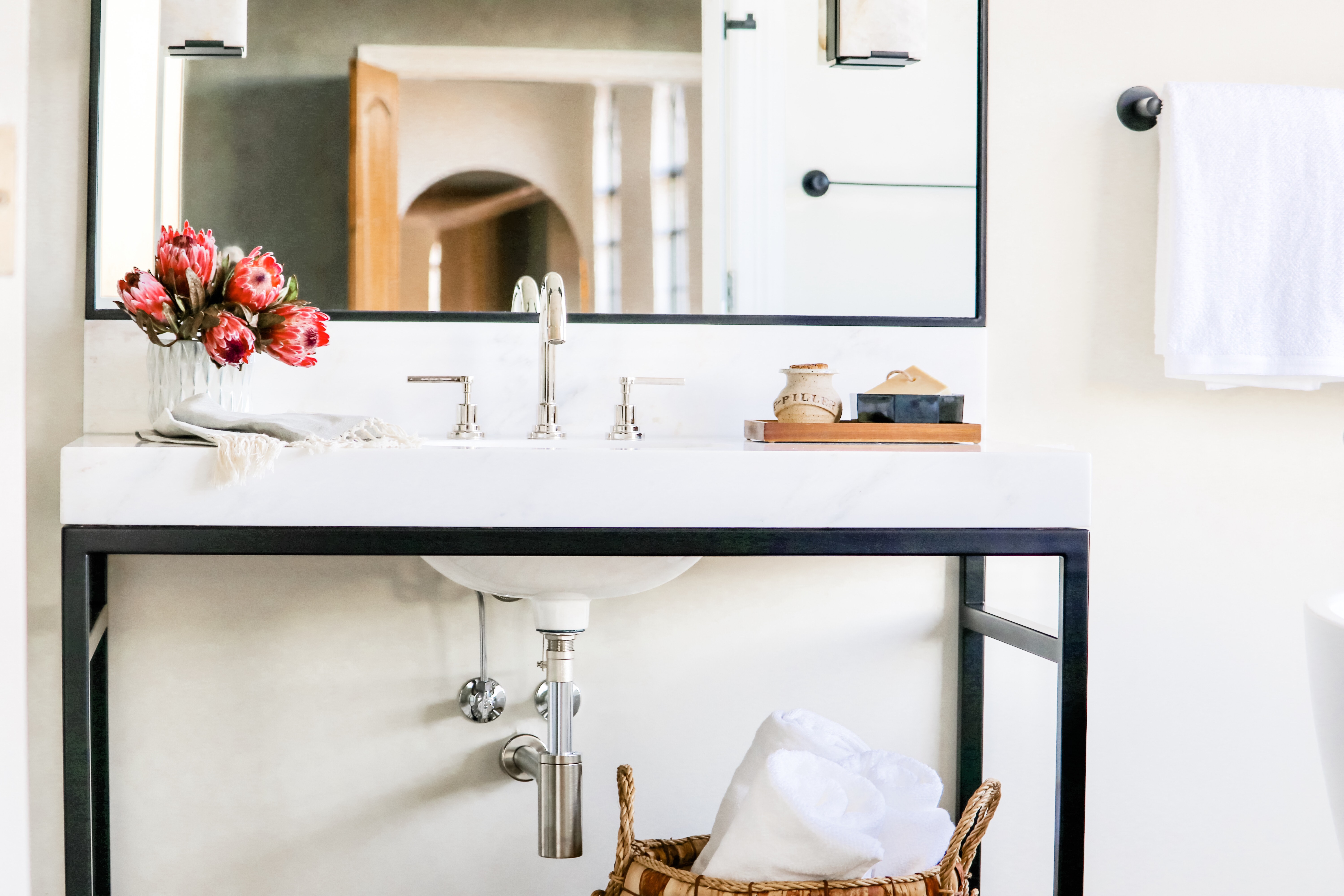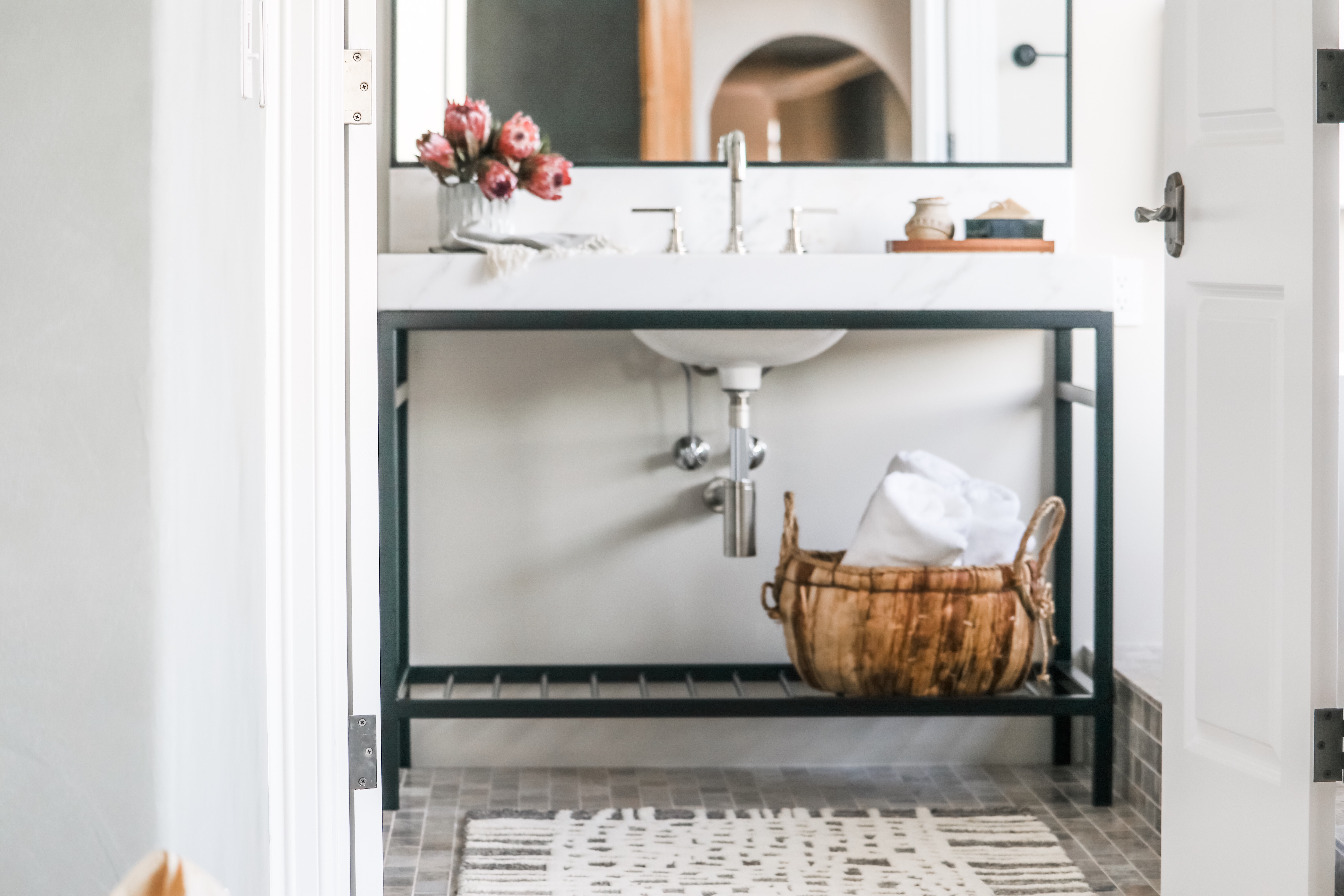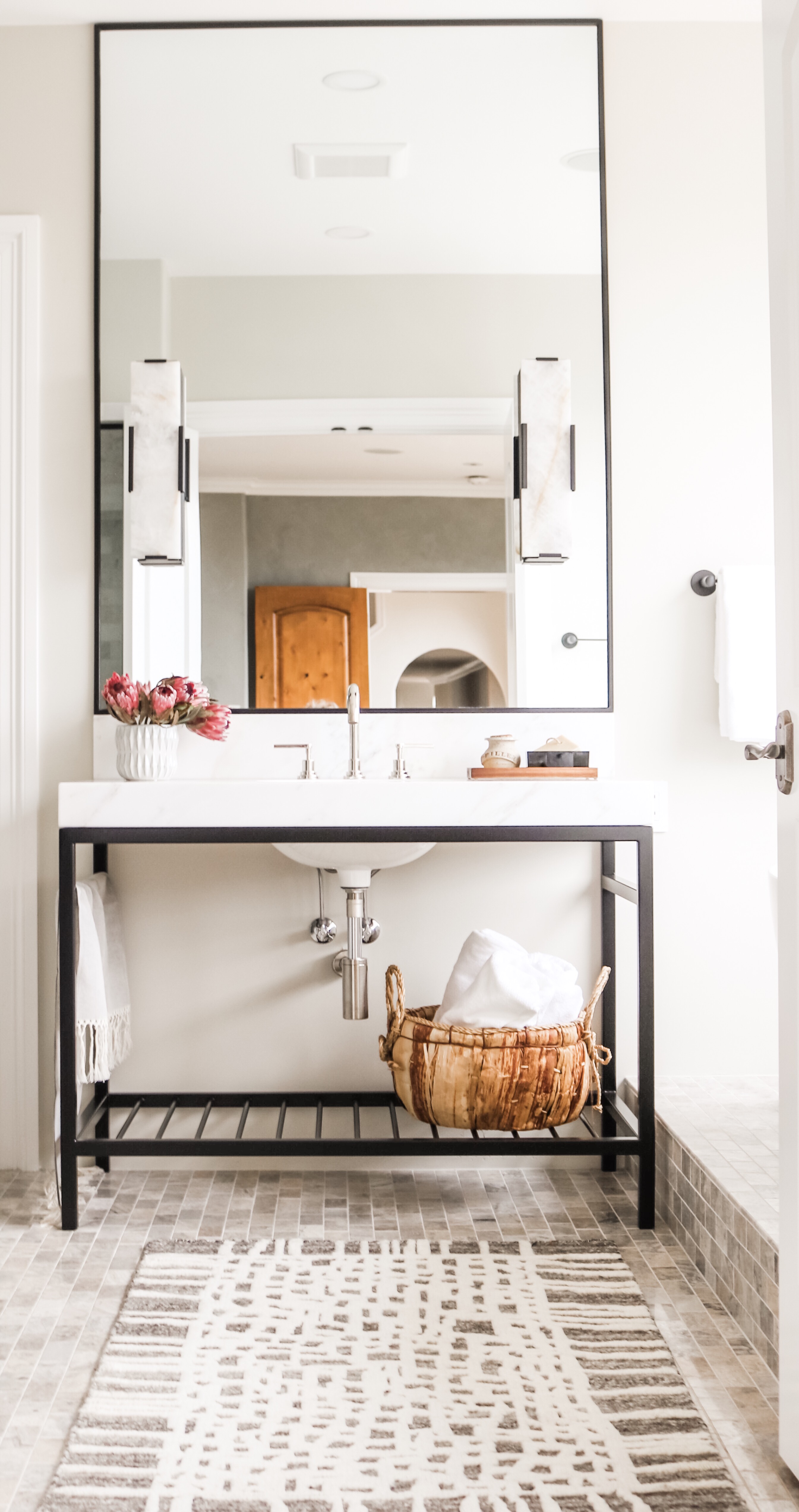 I'm kicking myself, because I totally forgot to take a picture of the shower and tub!  They are just as dreamy as the rest of the house!  I'll keep going through my pictures, and I'll see if I can come up with any.  Otherwise, I'm so annoyed at myself for forgetting!  Hands down, the most beautiful master bath that I have ever seen!  Can't wait to share more of the penthouse with all of you!  Love you all!