As you may know, I have an unhealthy love for shower curtains. ?  After trying to find curtains to go right above my kitchen sink, I found ones that were okay, but they got super gross with dish water and other things splashing on it.  Then I suddenly thought of ? "Duh!  Use a shower curtain!"  I went to Ross and I found this beauty: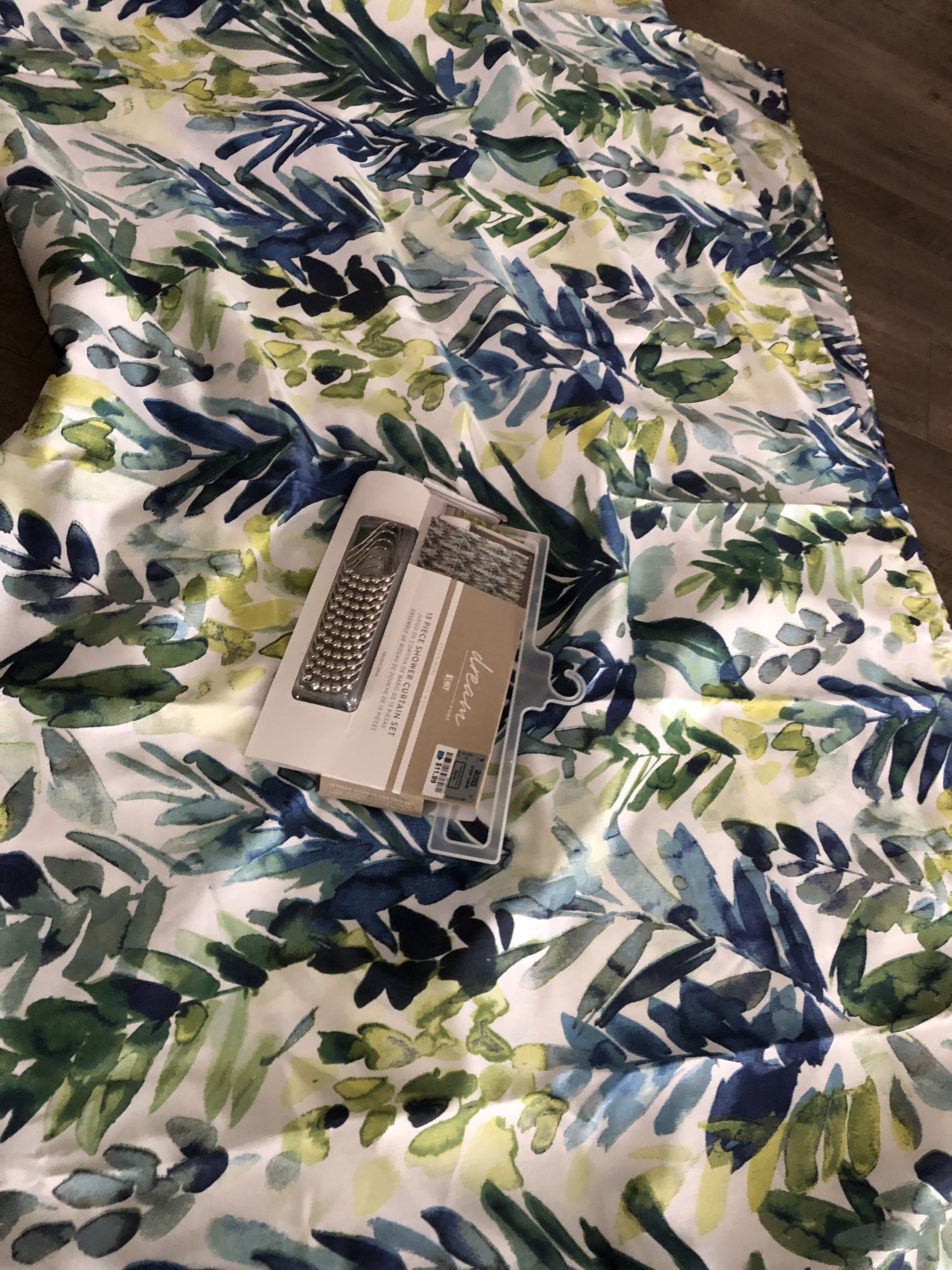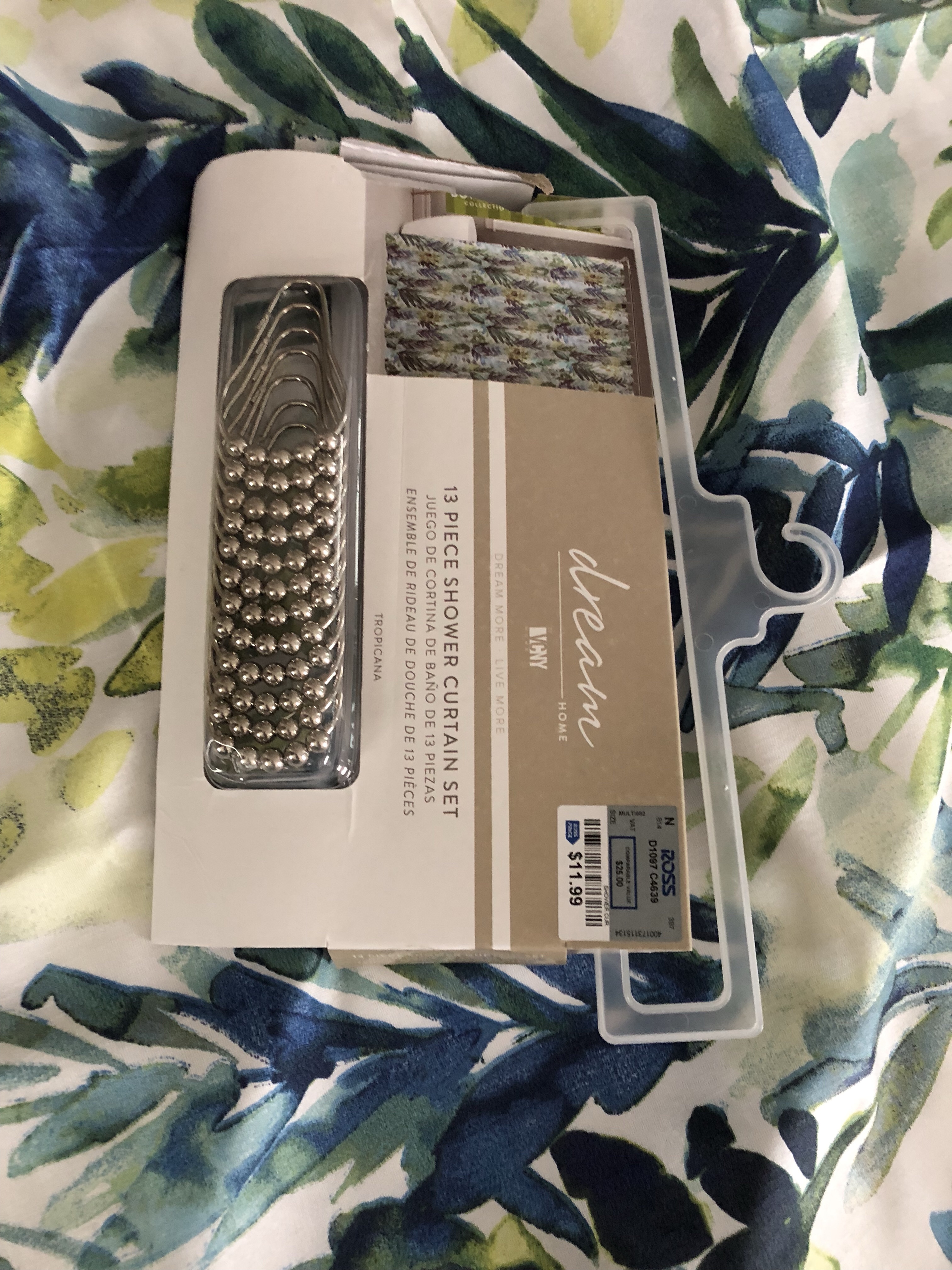 I didn't want to spend more than the $12 so instead of buying 2 curtains, I just decided to cut them in half to make the single curtain into two.  Here's how I did that: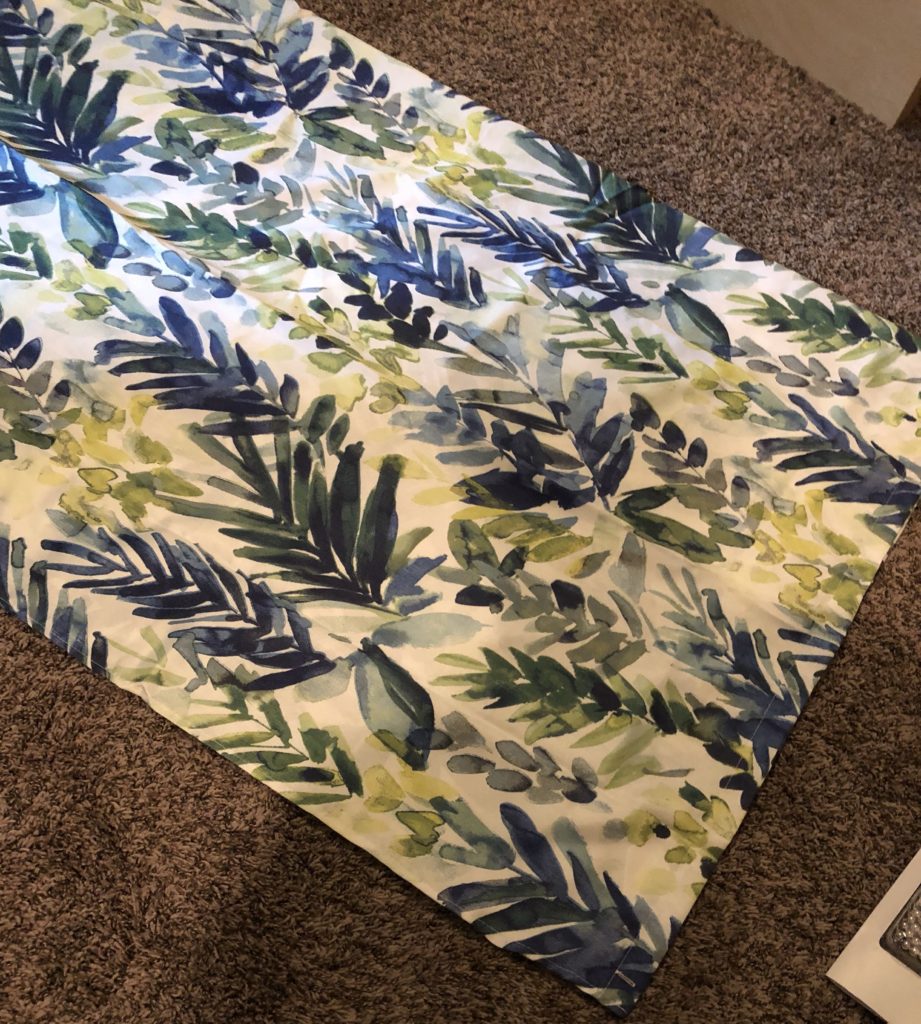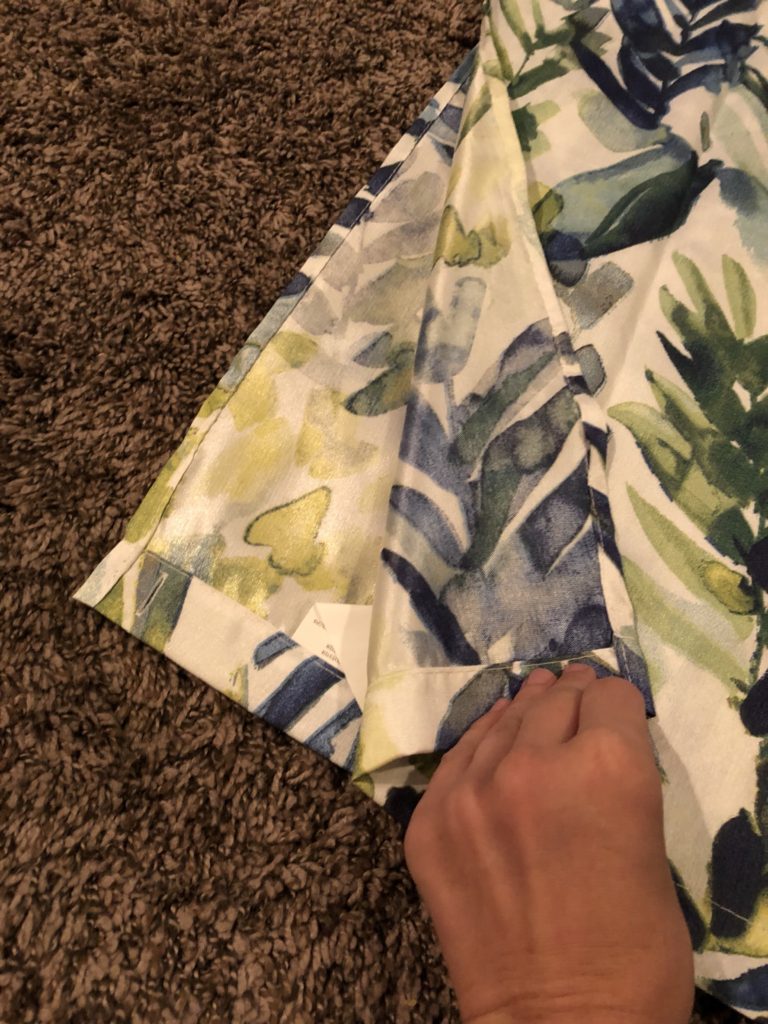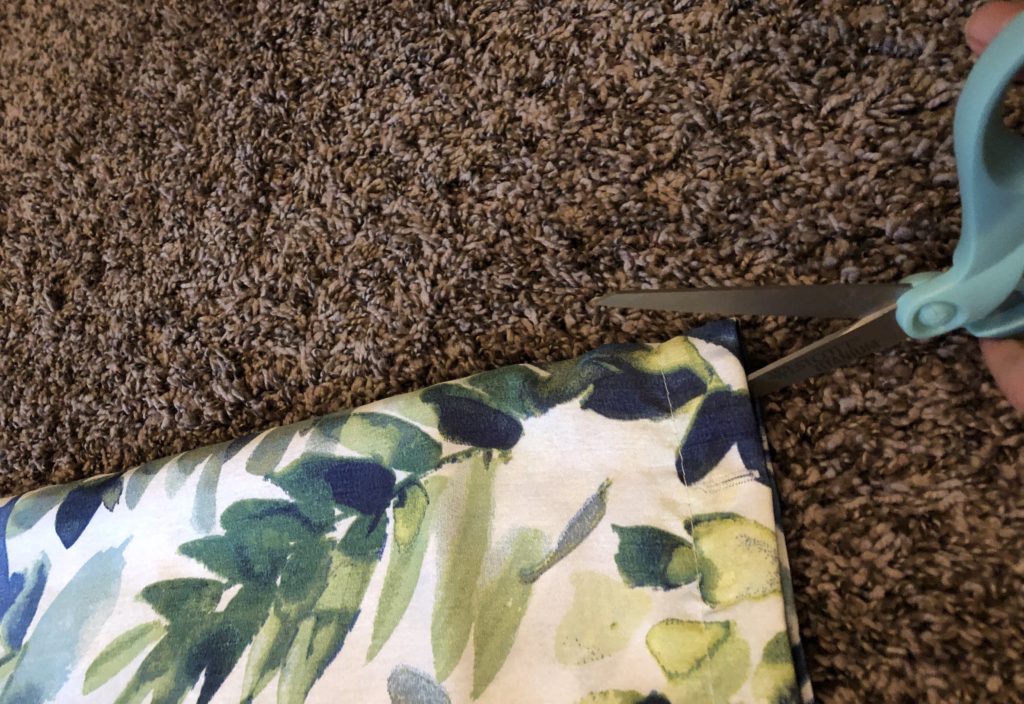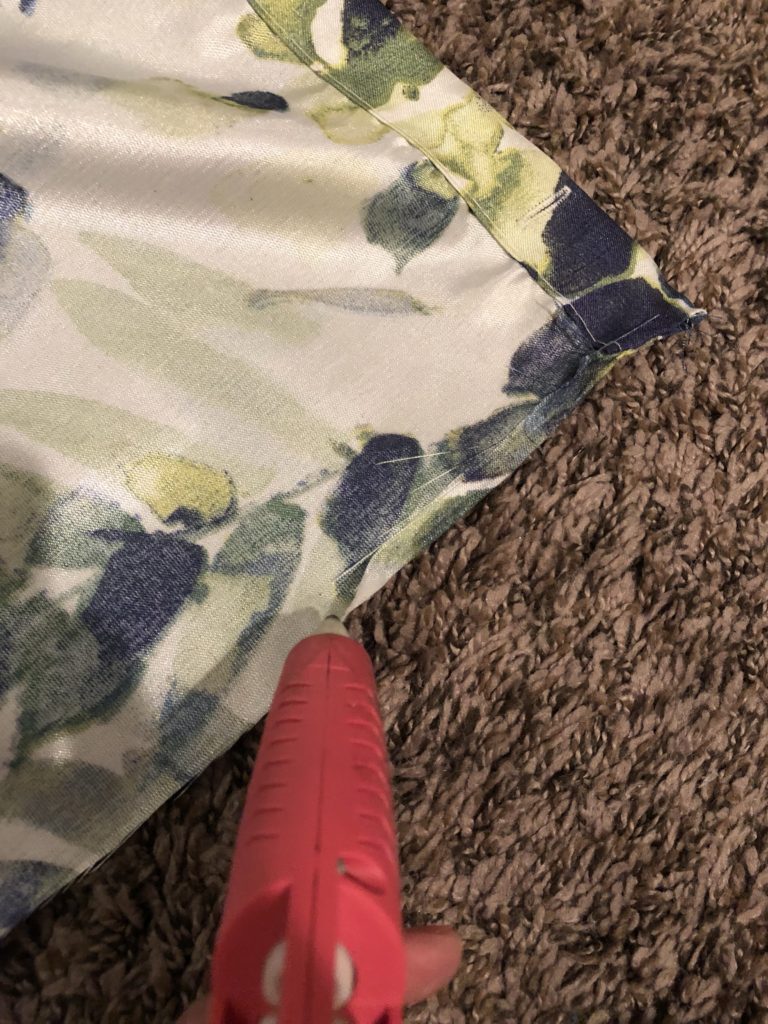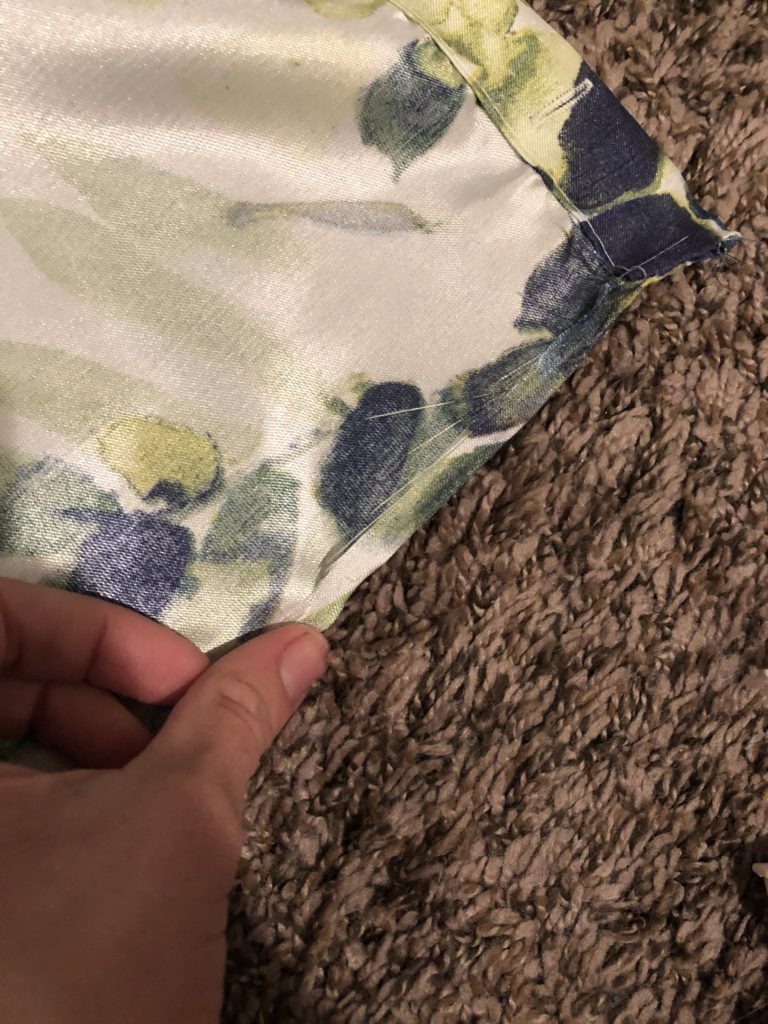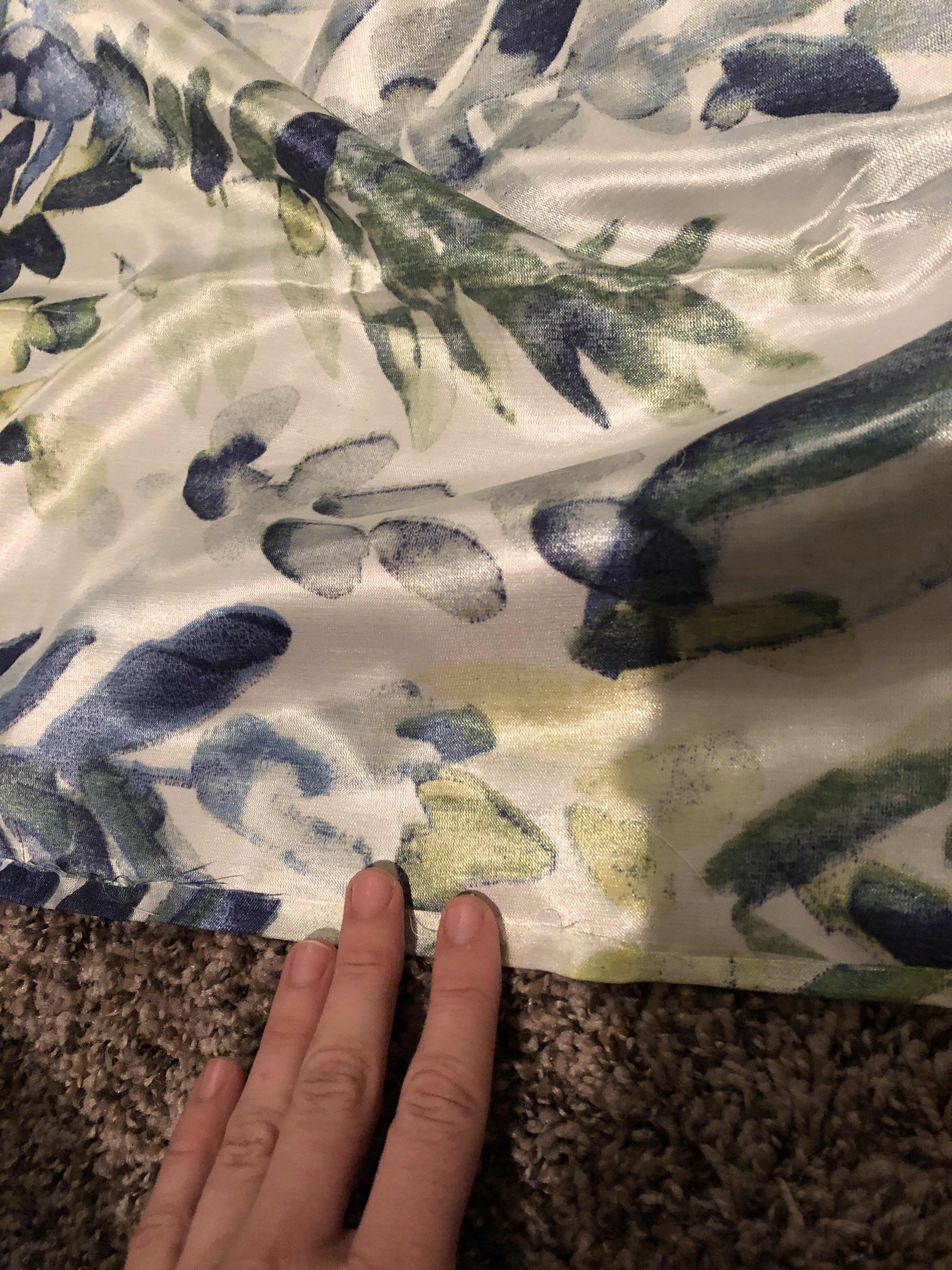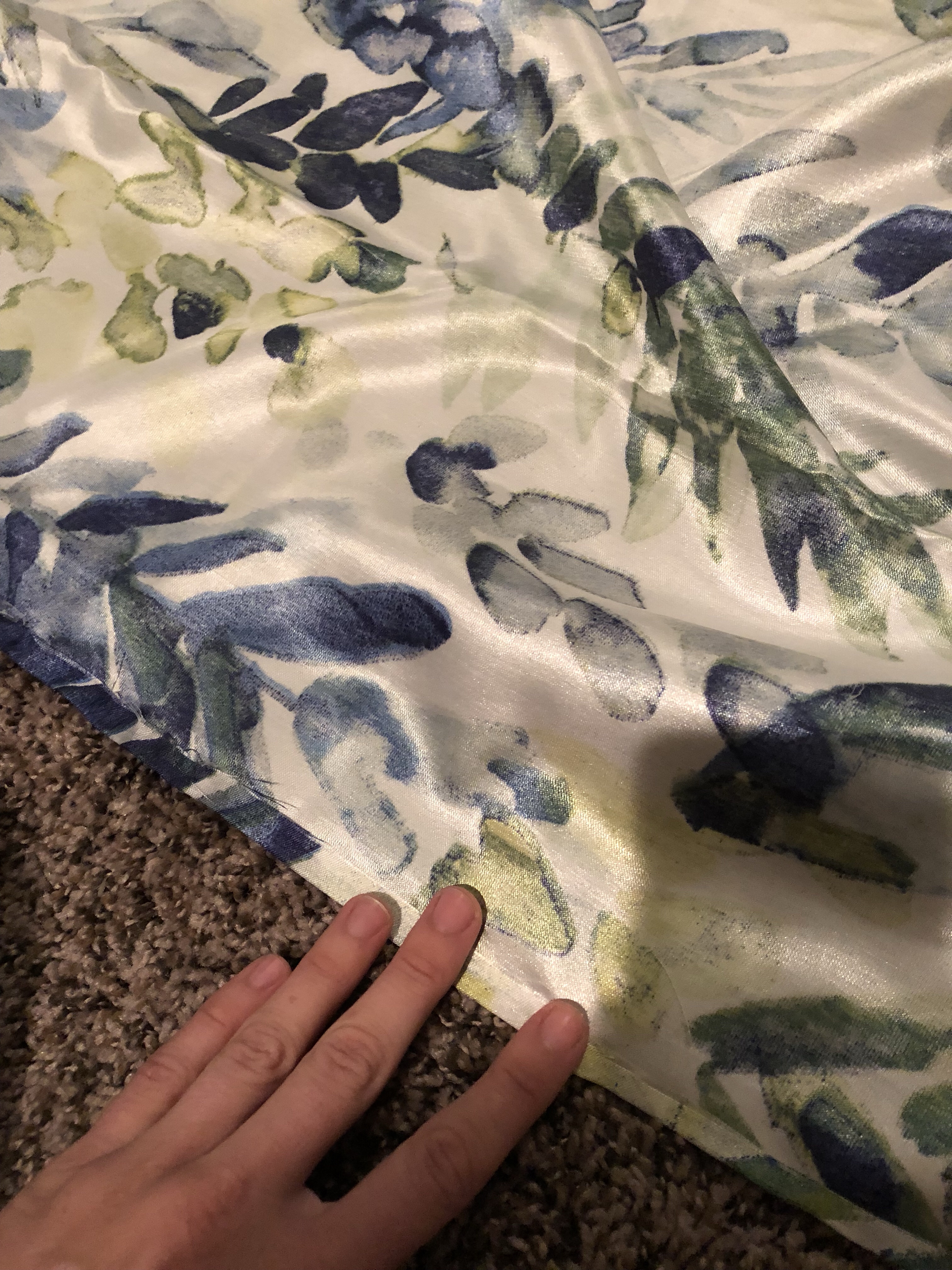 I added the hoops that were already included with the curtains and I hung them up: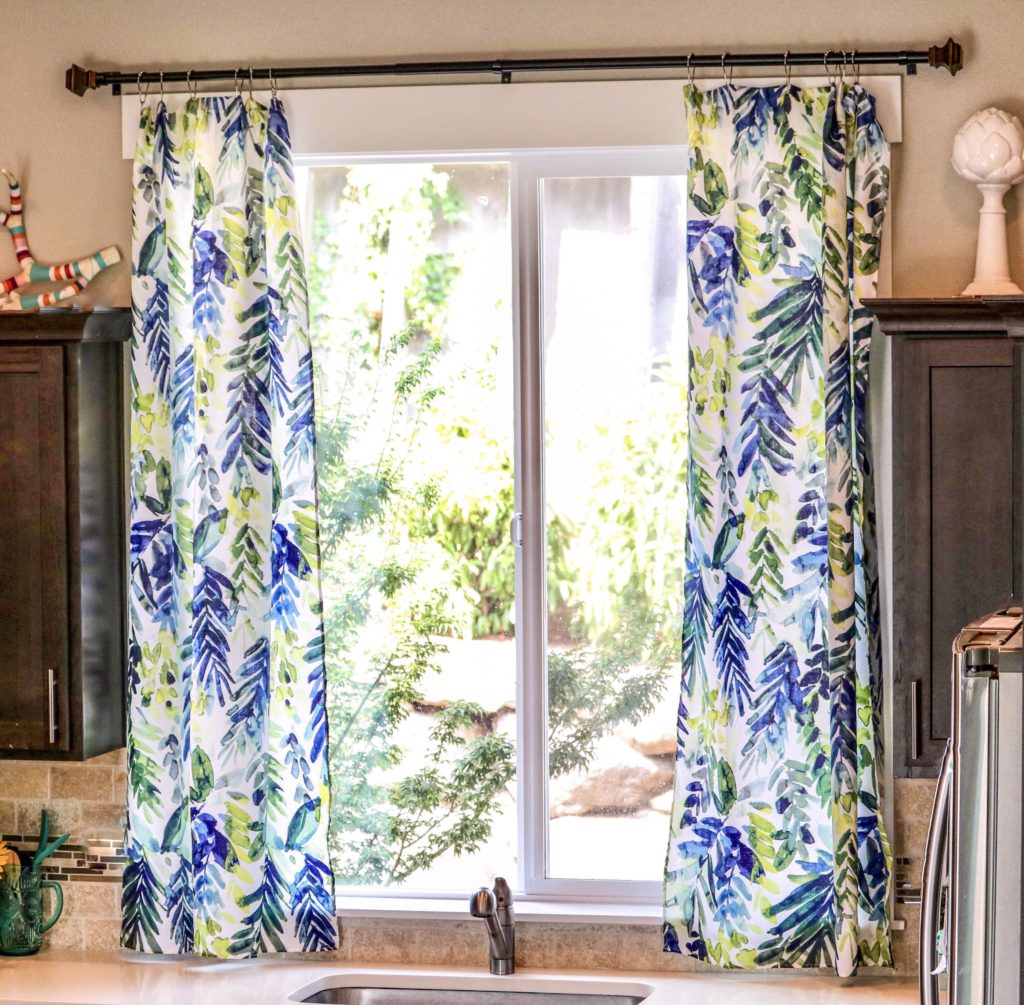 That's it!  It took me less than an hour to get this all together.  I love having the extra pop of color in my kitchen!  If you can't find this specific curtain, I found similar ones here and here.
UPDATE: I ended up finding these cute curtains at Goodwill that I replaced them with: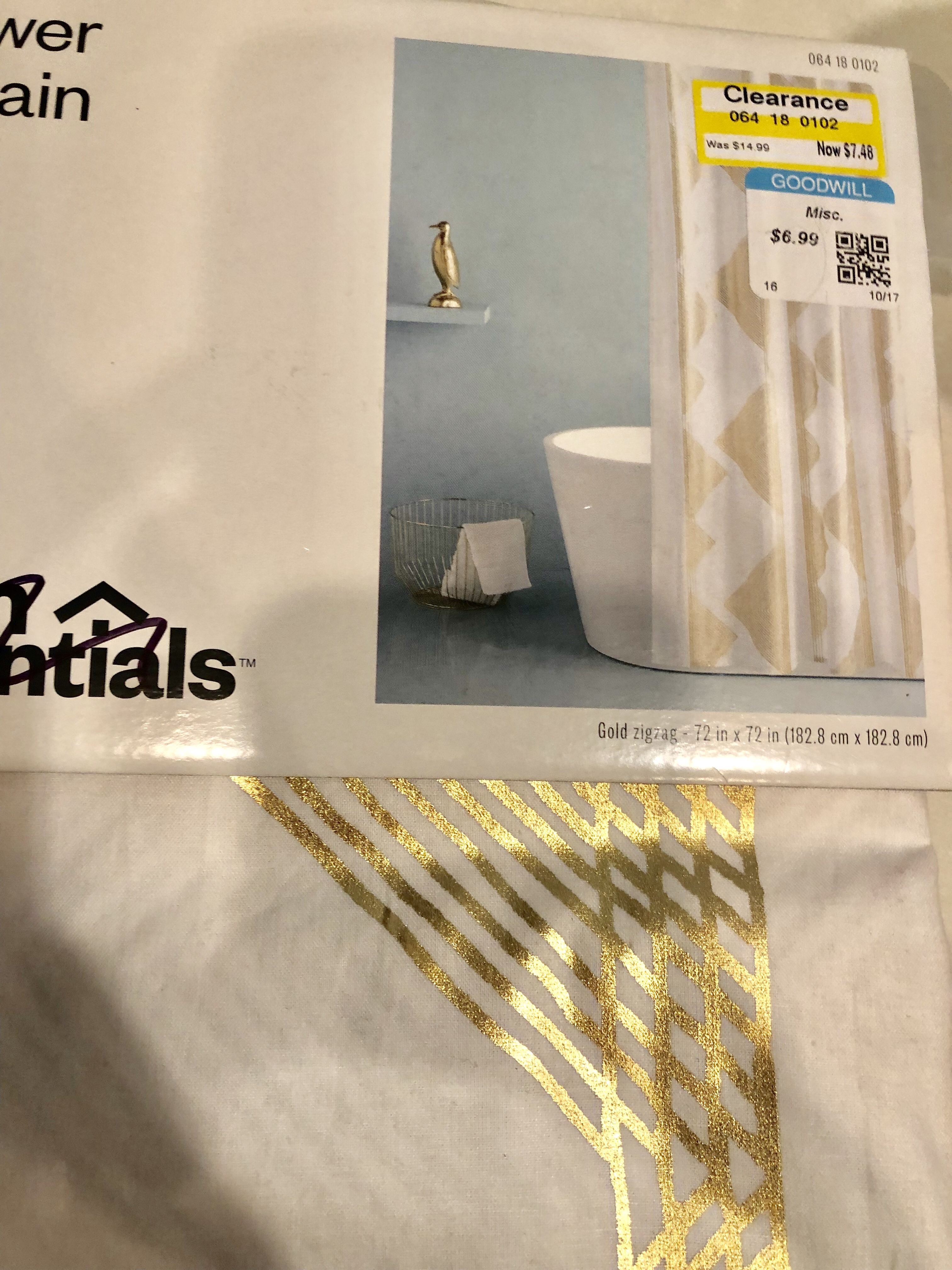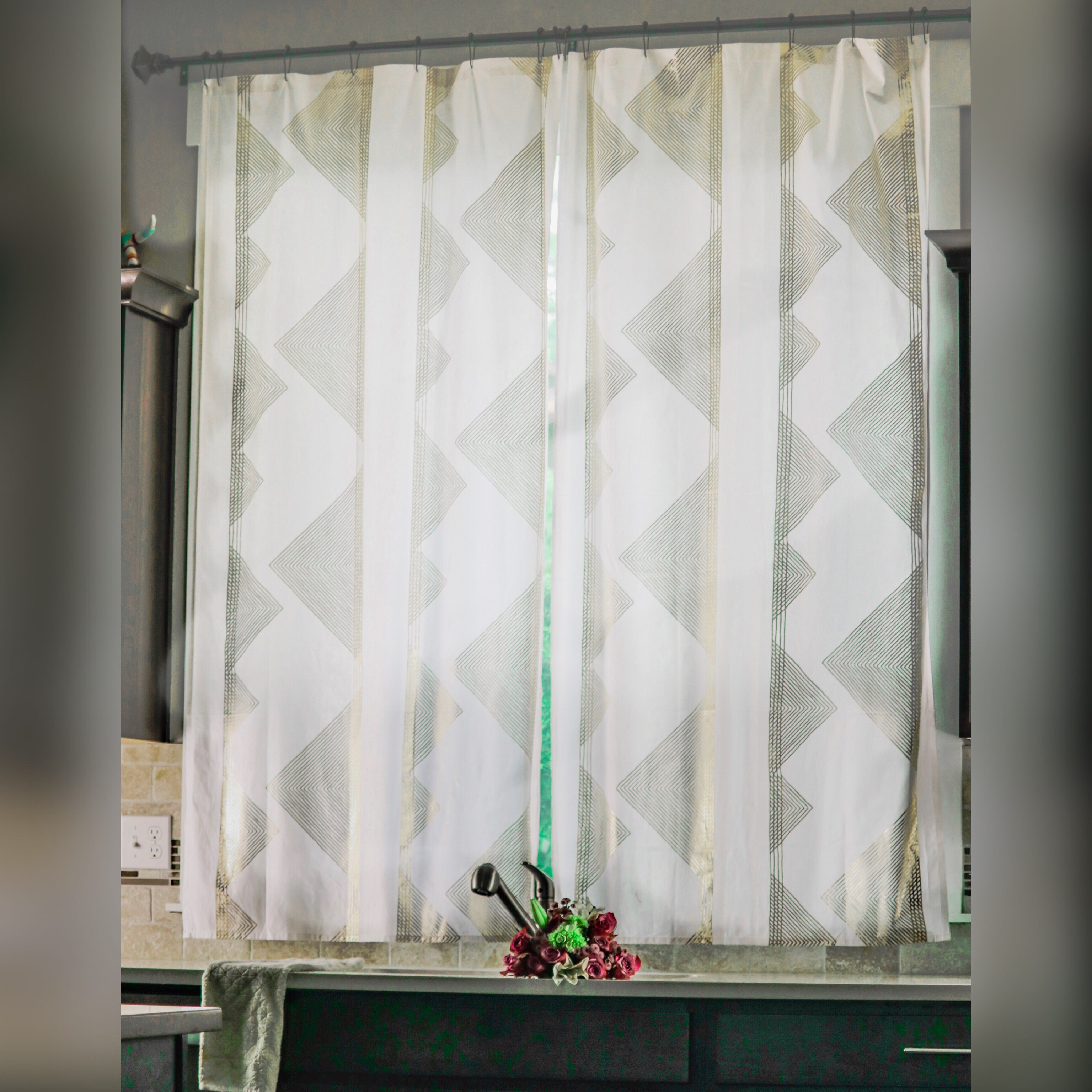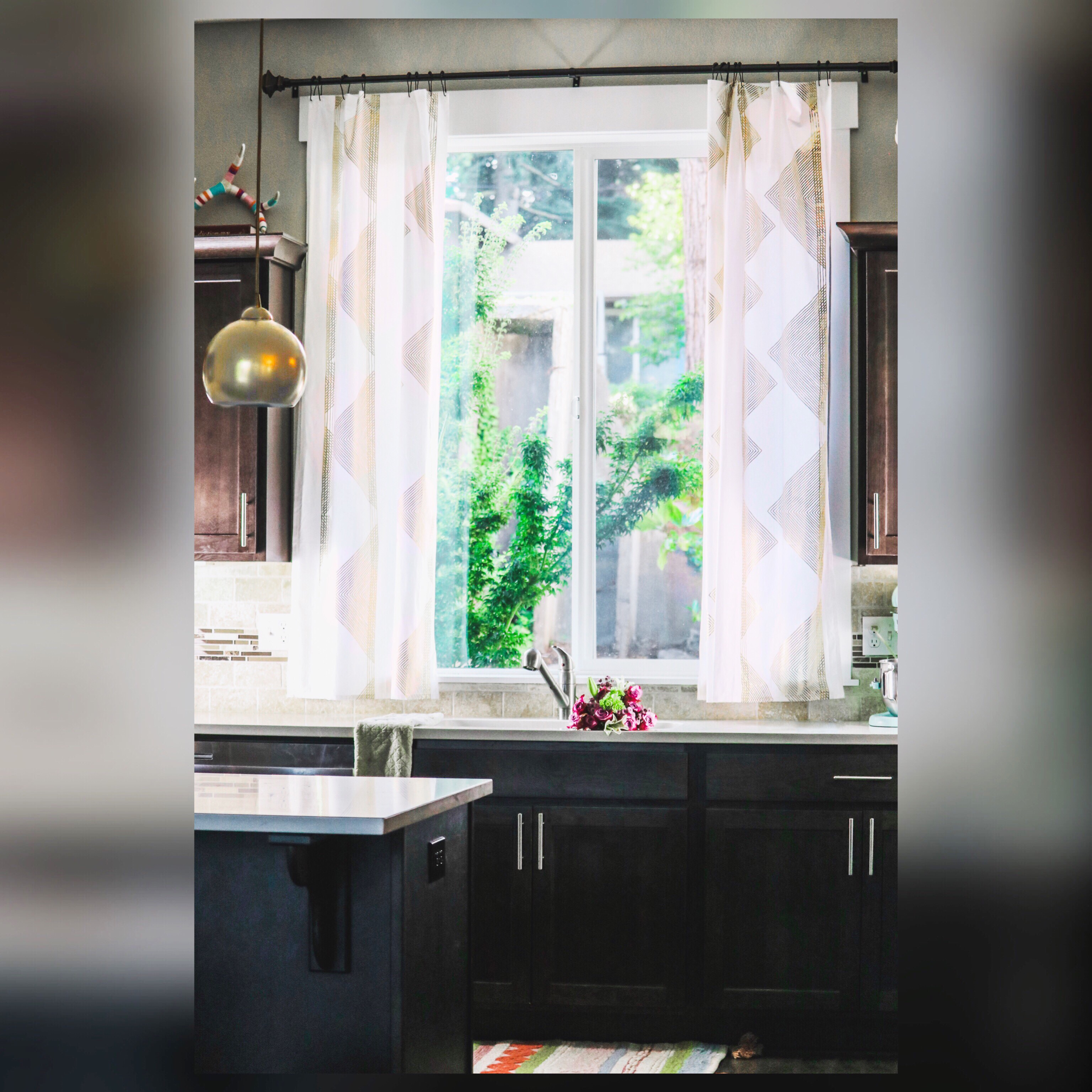 What do you think about this idea?  One thing that I truly love about them is that they are SO easy to clean!  I wish that I would have thought of this idea sooner!  Let me know what you think and if you're going to try using a shower curtain.  Love you all!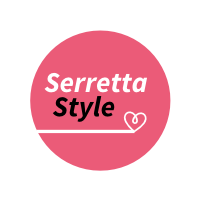 **This post contains affiliate links which is at no extra cost or price to you, the consumer.  This just makes it so that I can pay to create my content and keep my site up.  Thank you! **