Are you hosting a "Galentine's" party or just want a nice dinner for Valentine's Day at home?  Well here's a tablescape that would be really easy for you to put together!  Since I'm a bit over red, I decided to use pink, black and white with little bits of gold.  That way it's feminine, but not too glam, with touches of Valentine's or spring, either one!  Here's how it looked: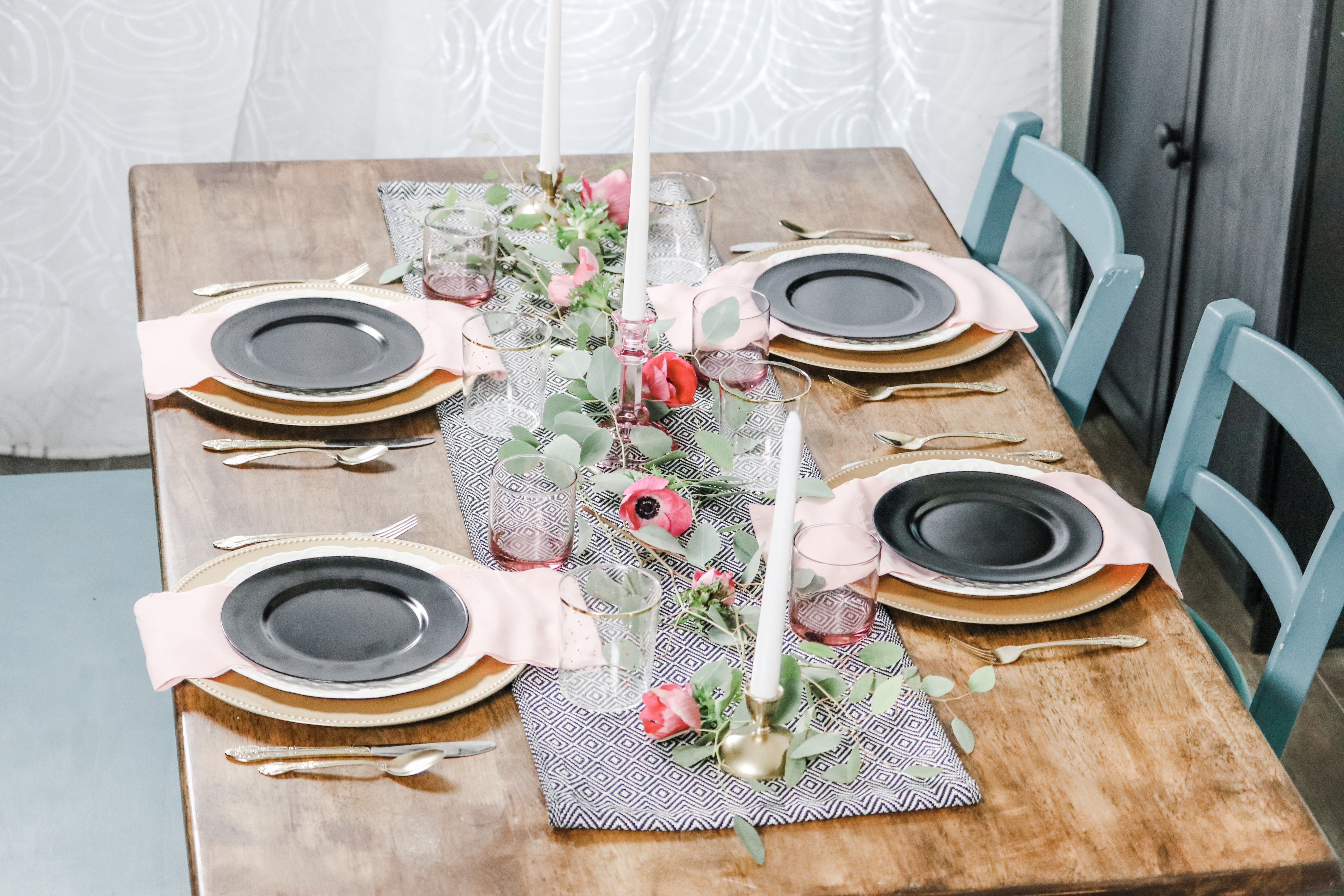 Cute right?  I like that it's a little bit modern and trendy.  Here are all of the items that I used to create it: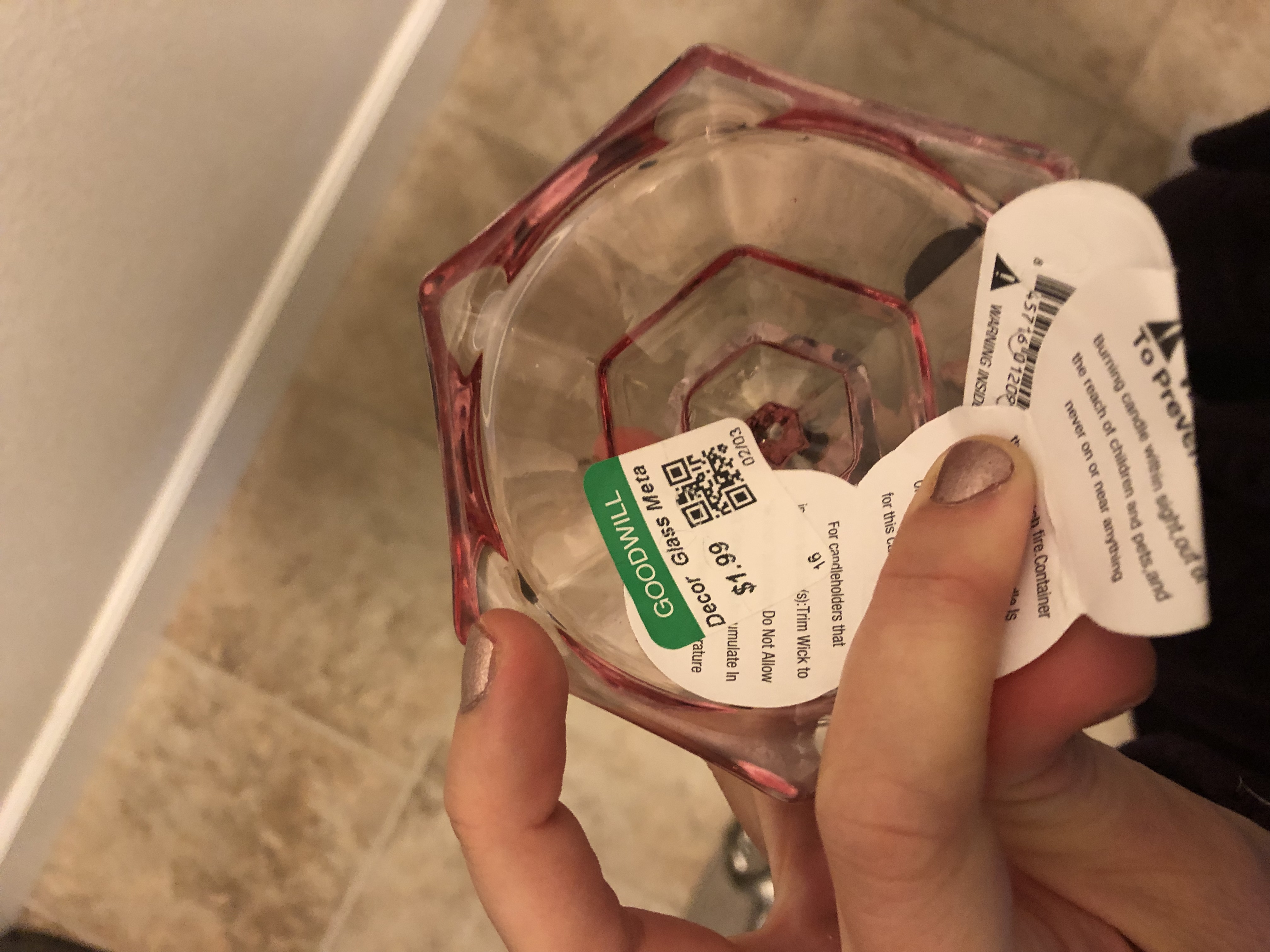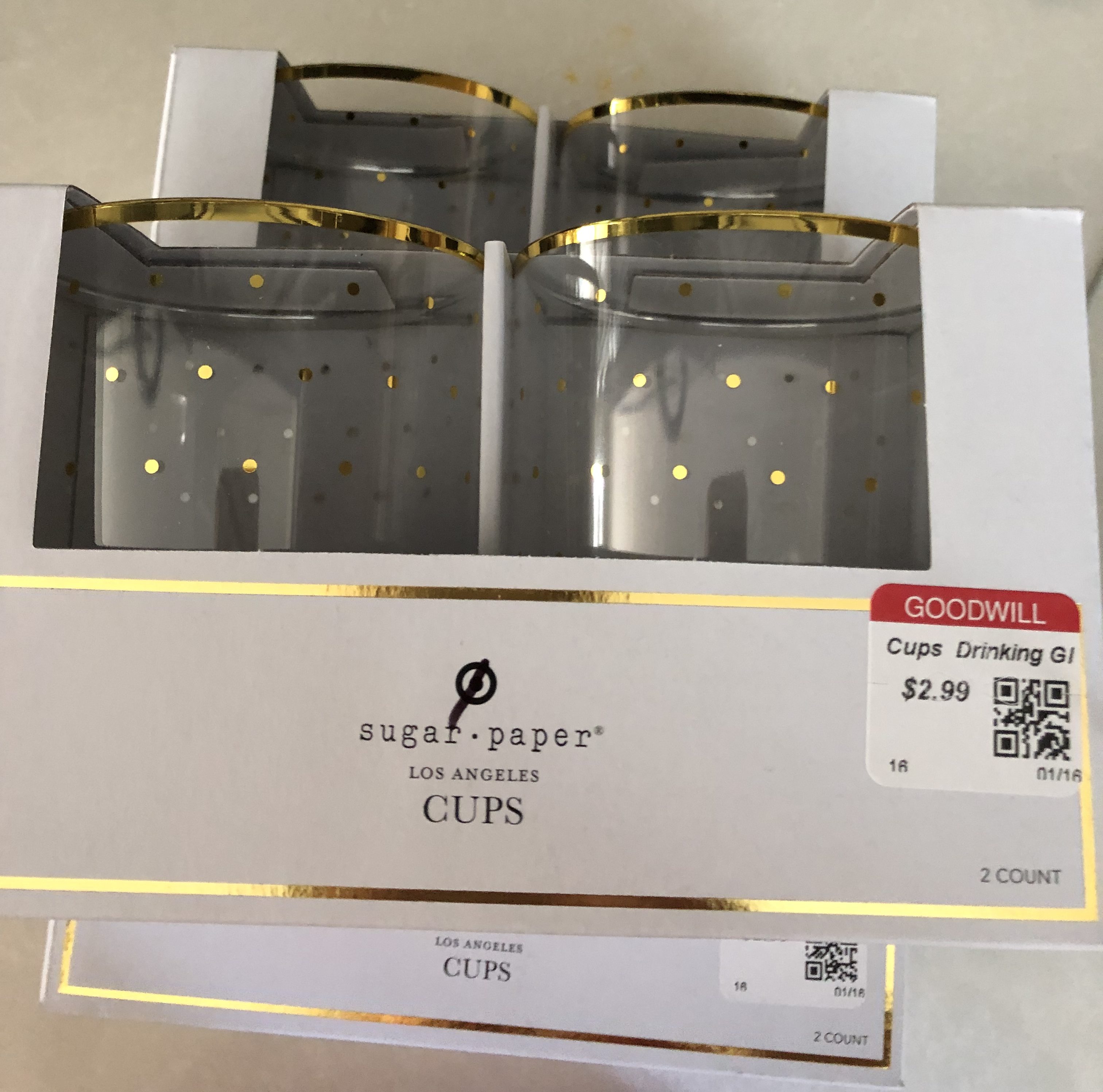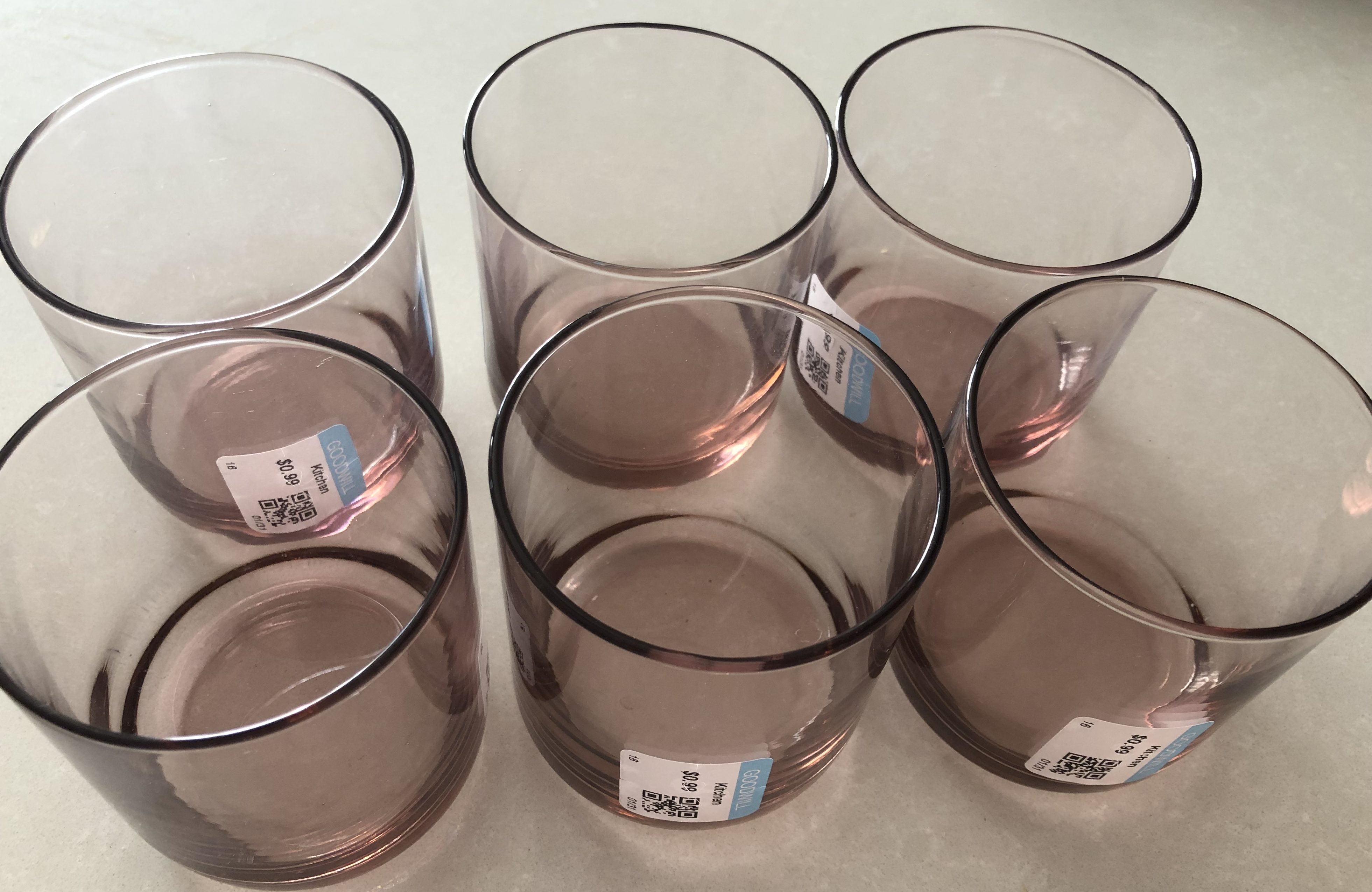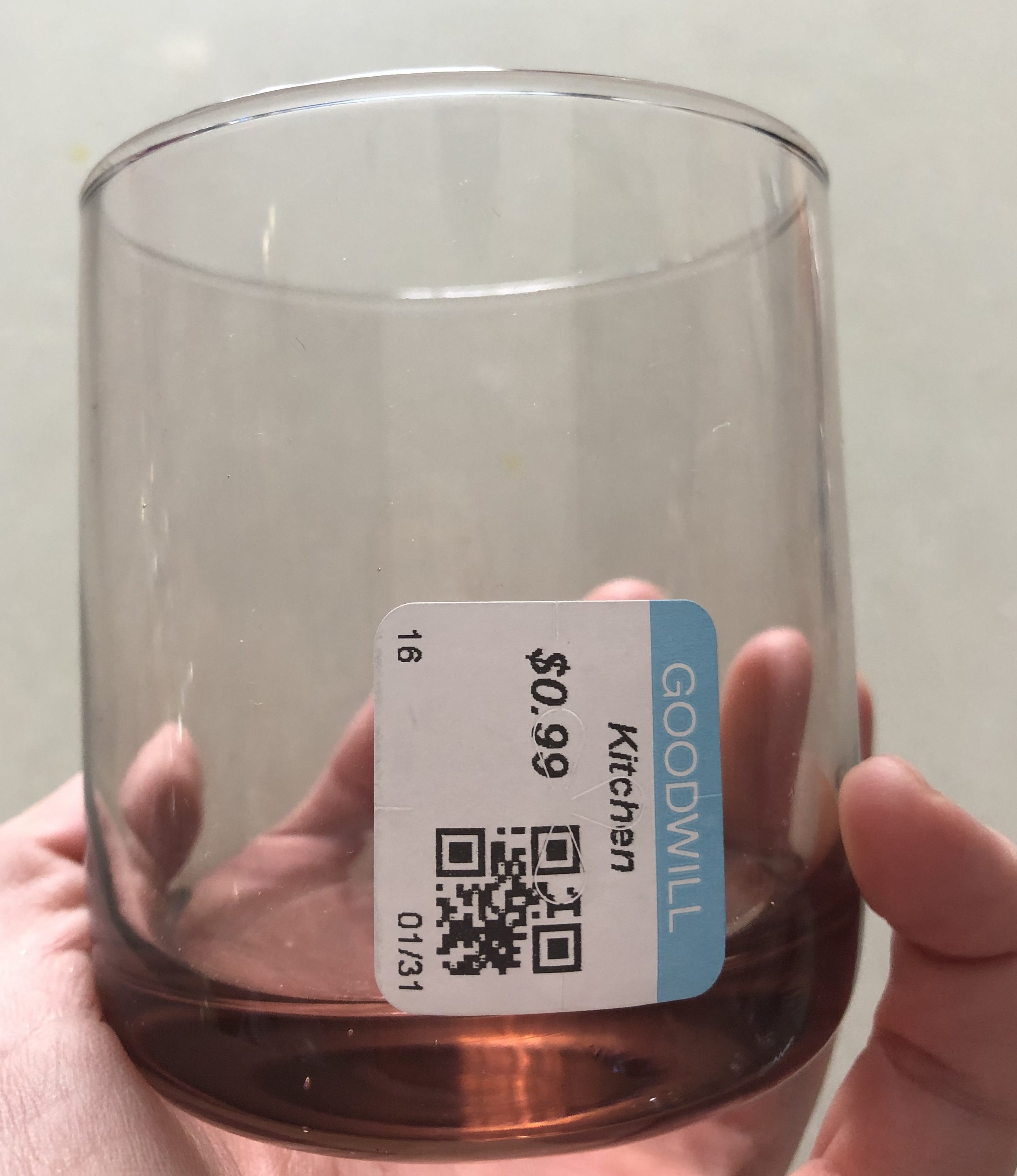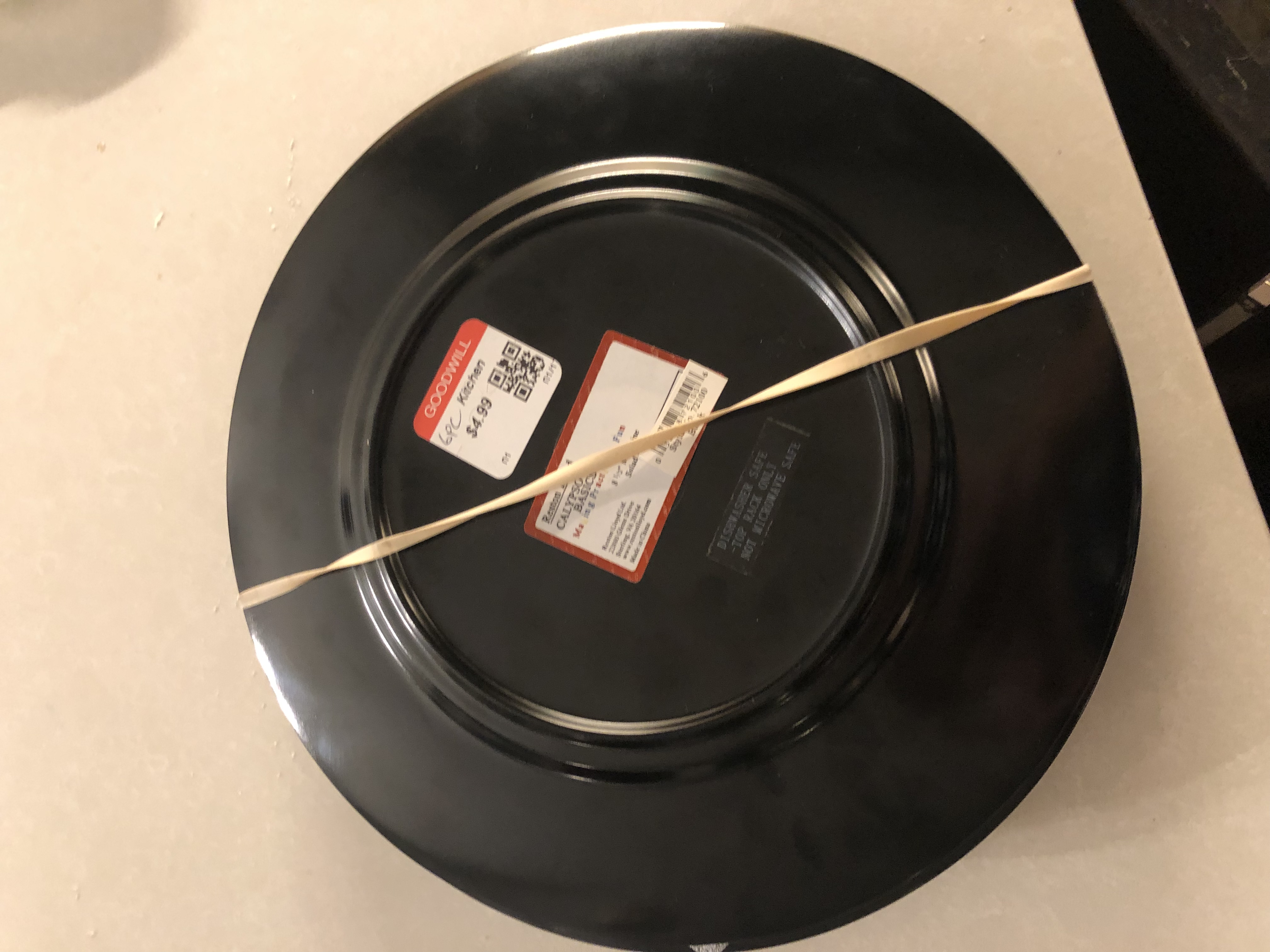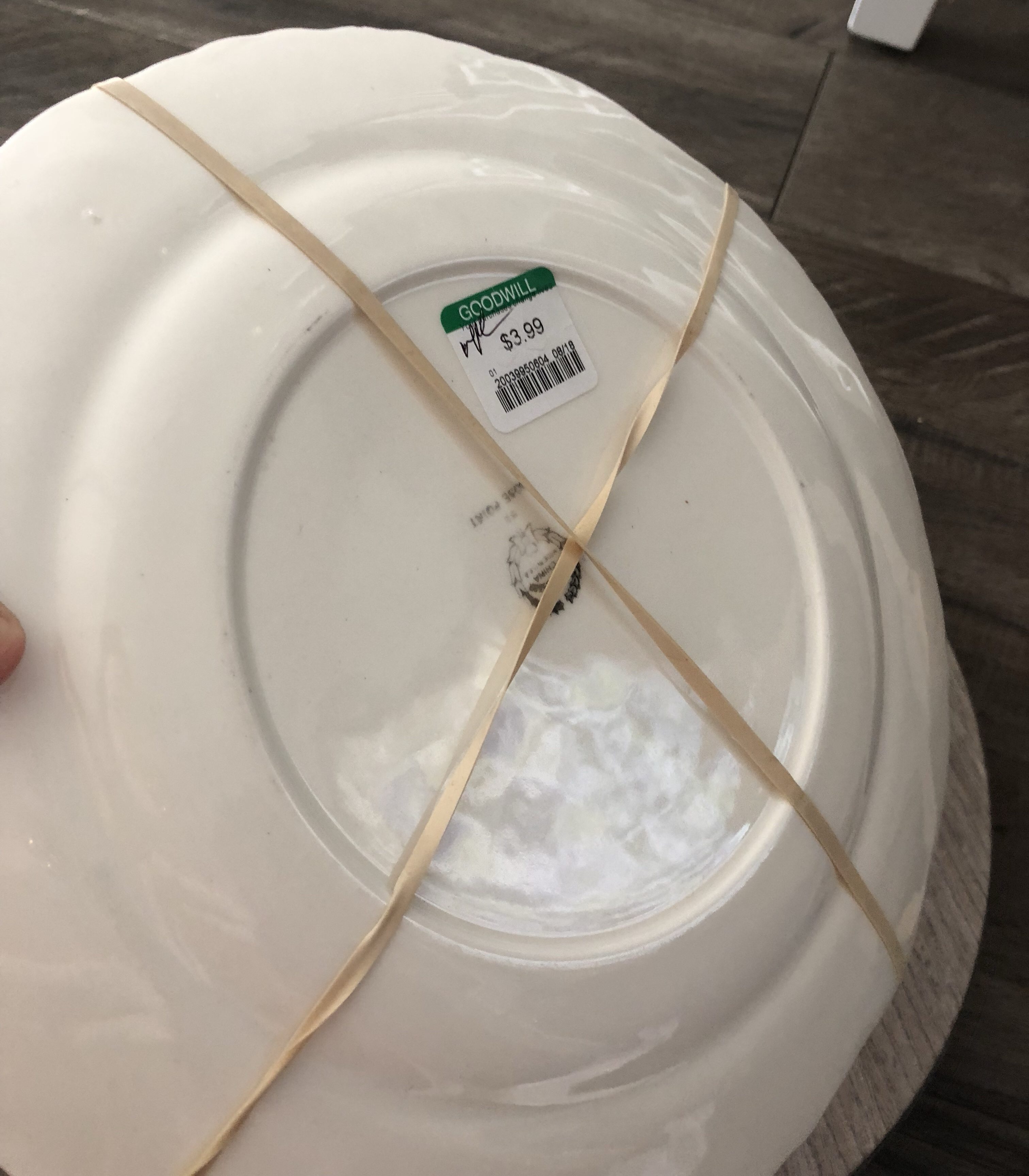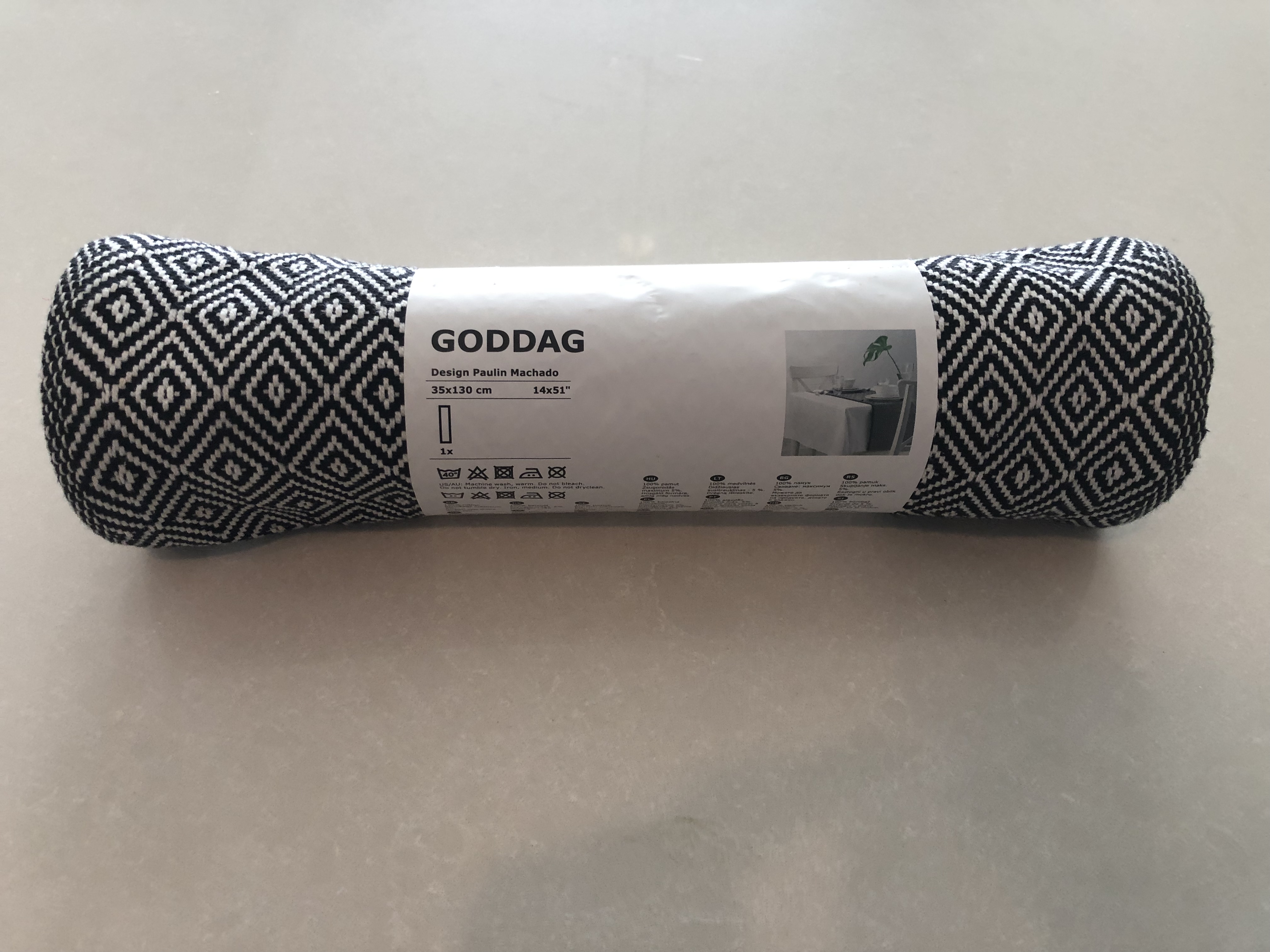 Put all of those items together, and you get this: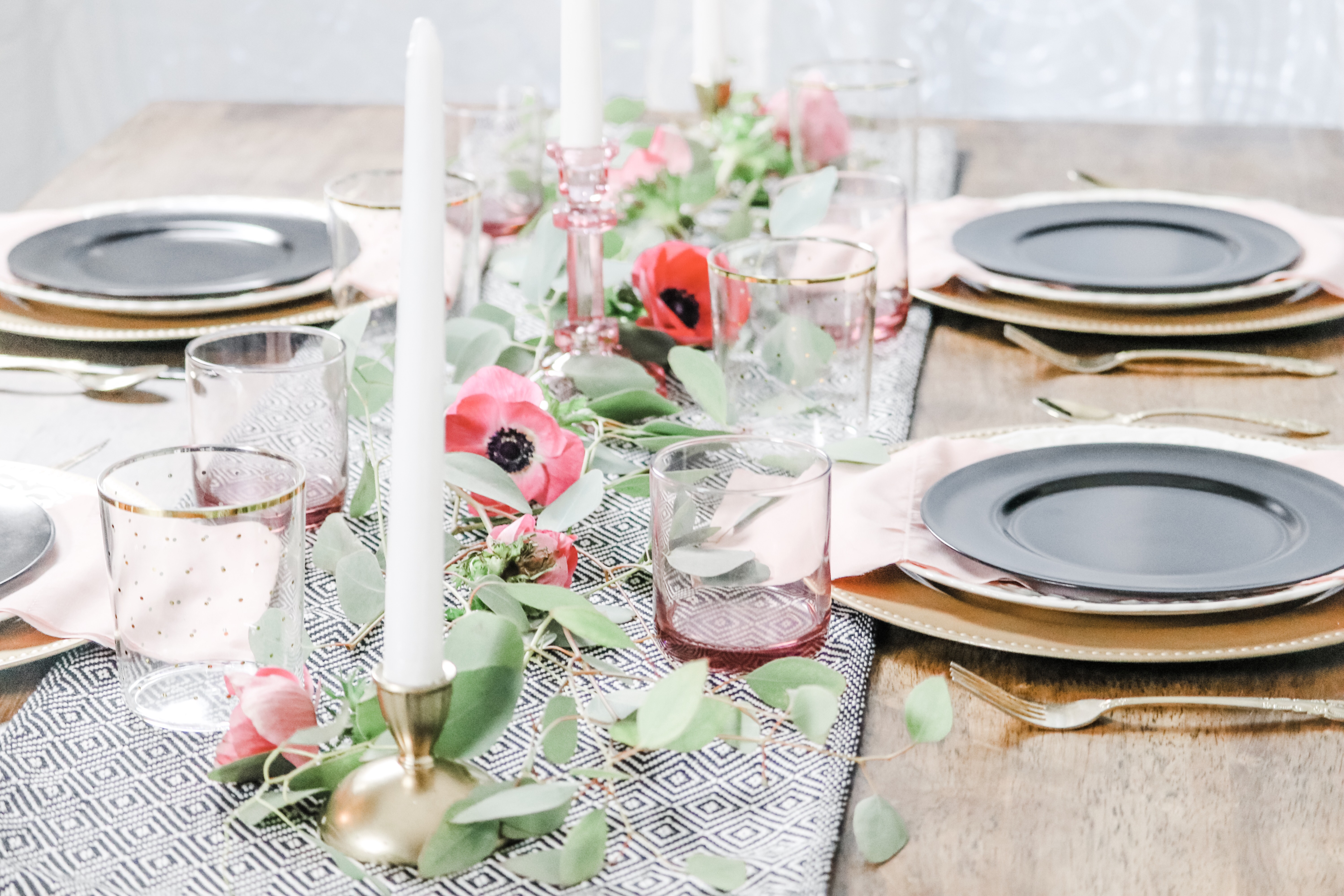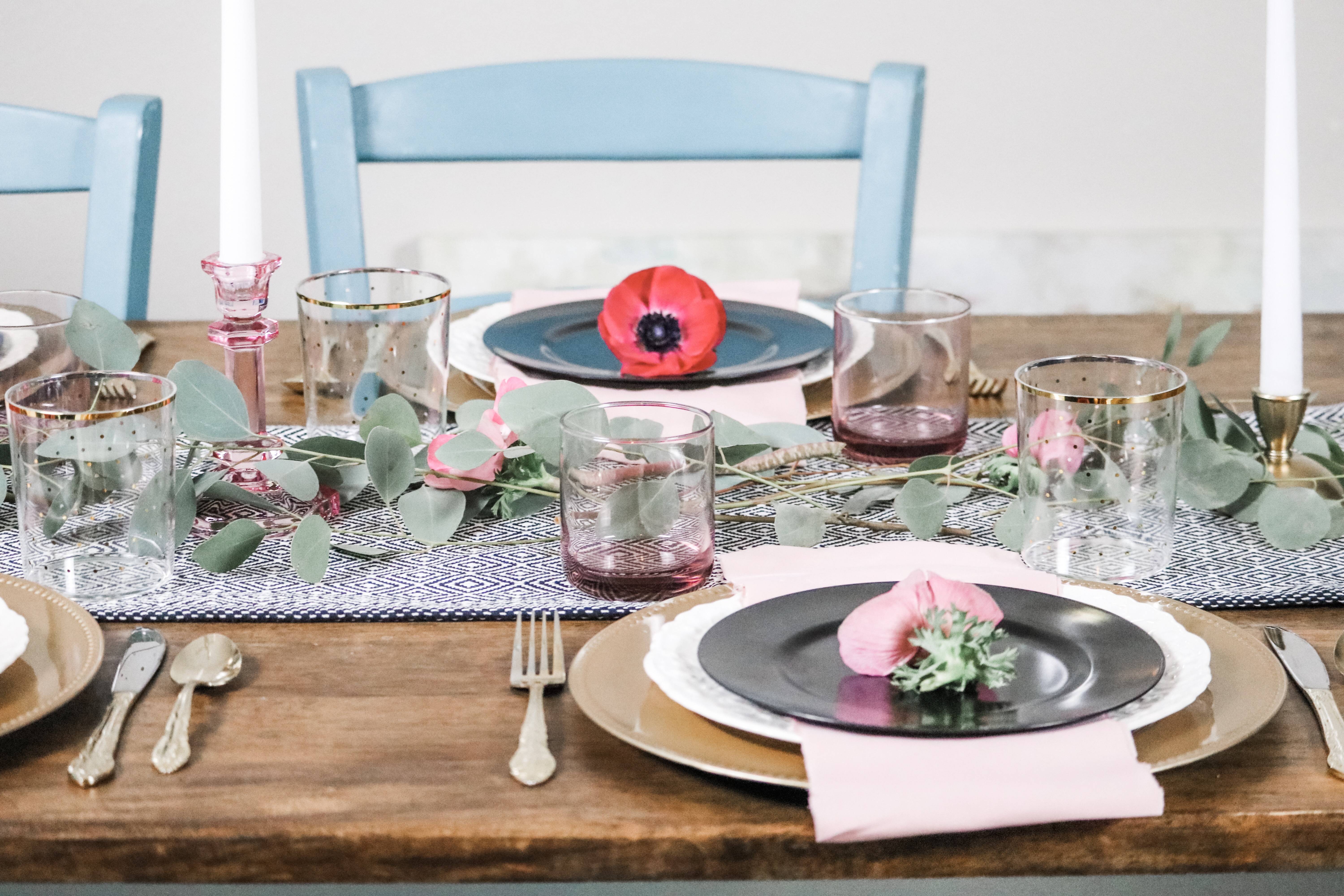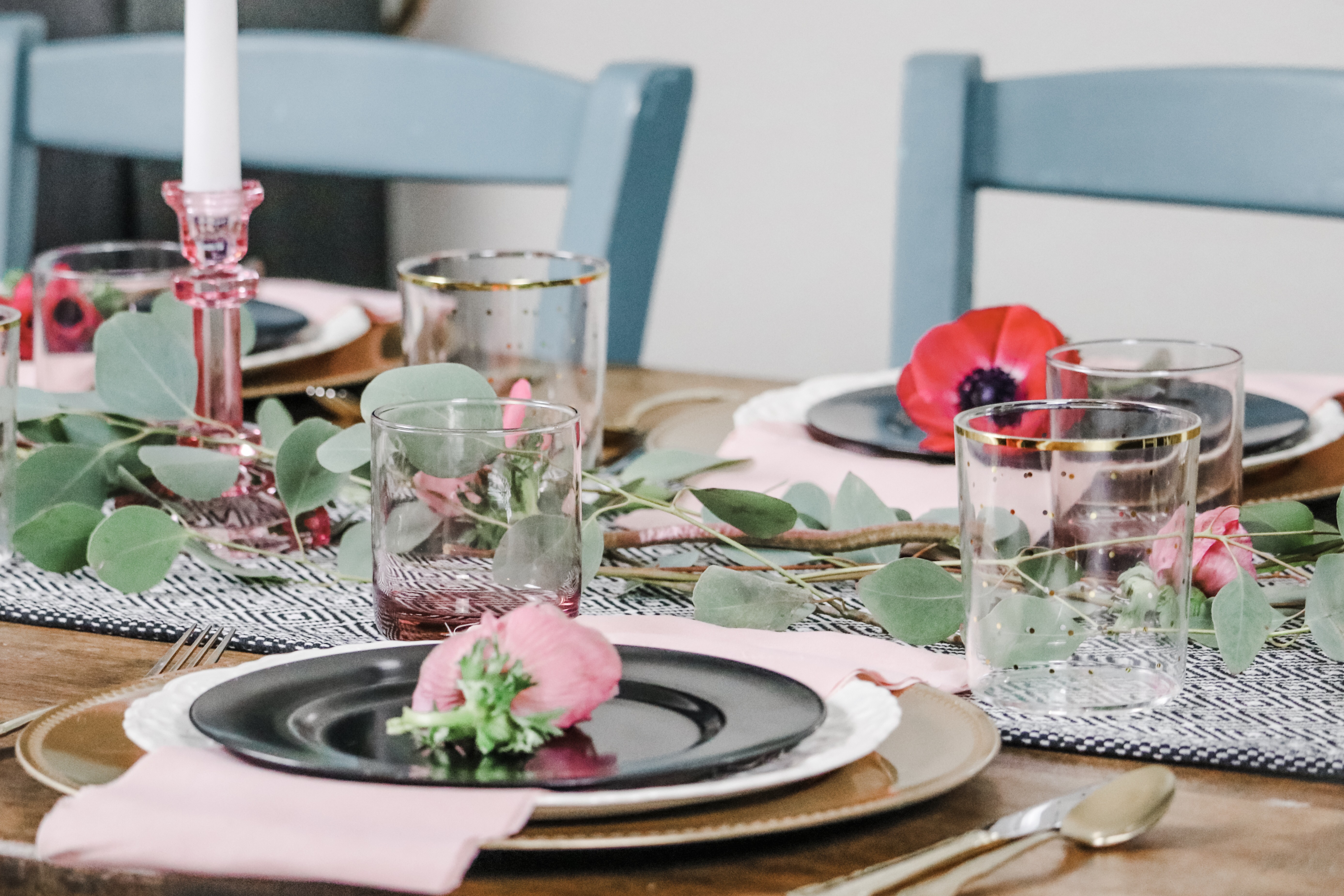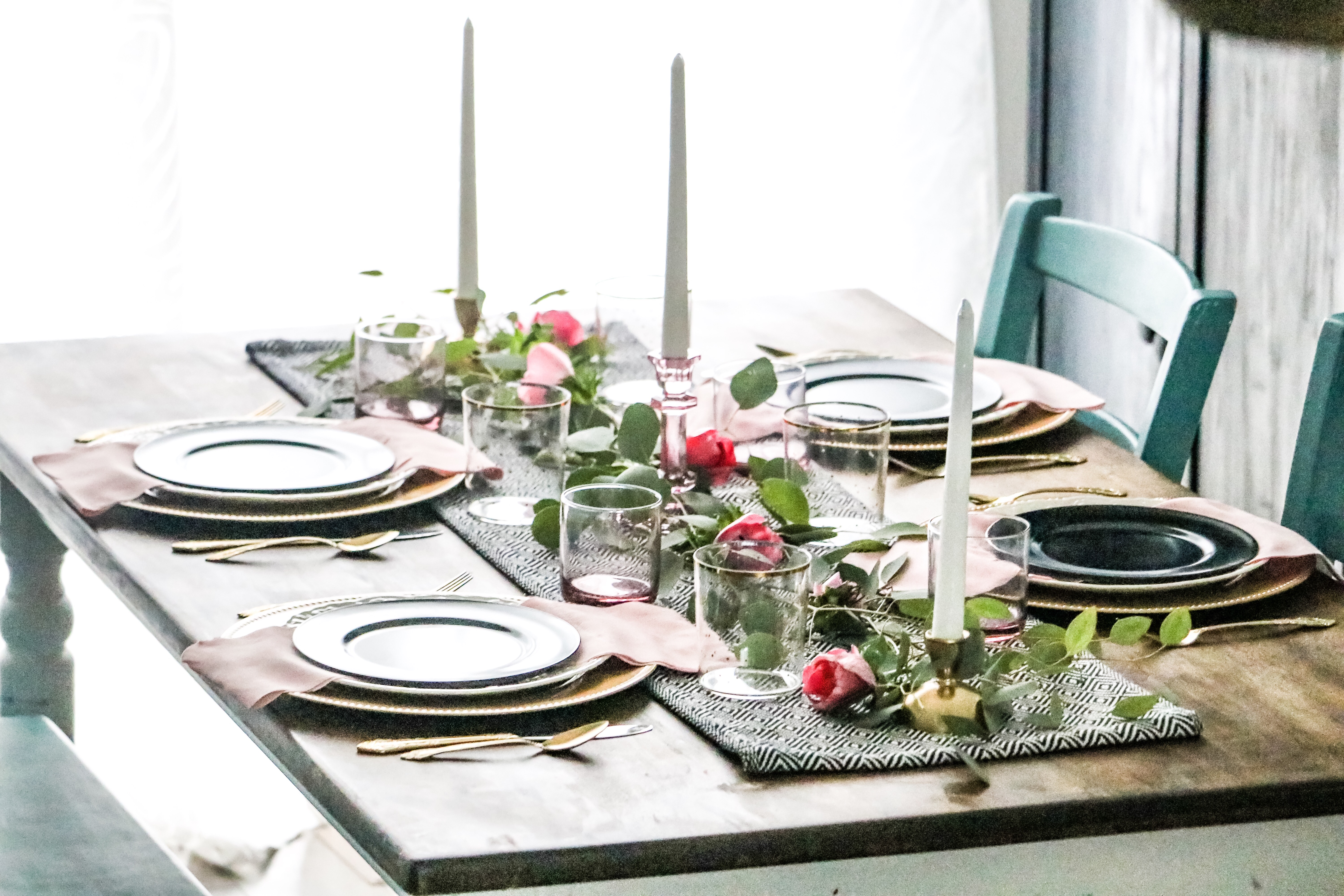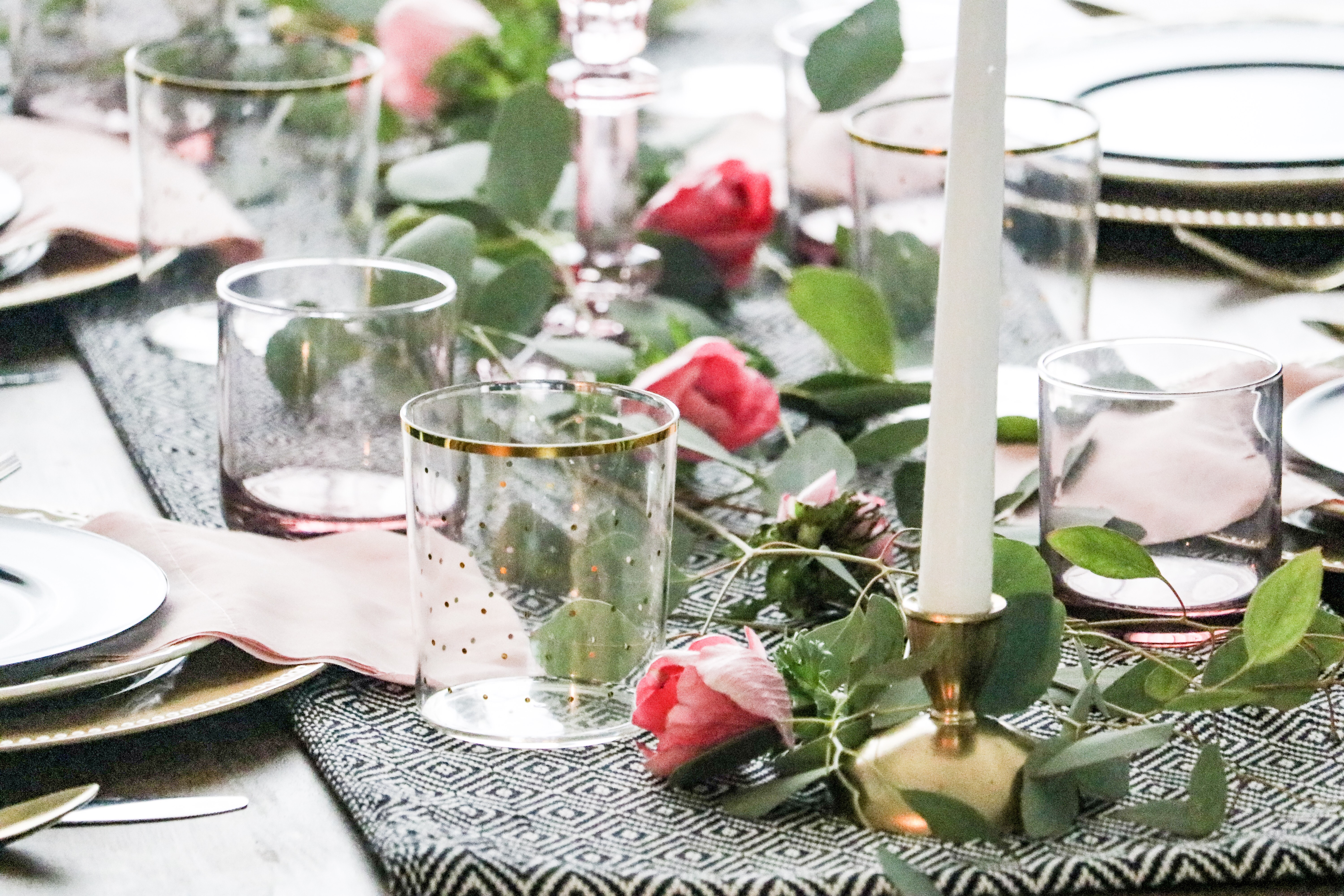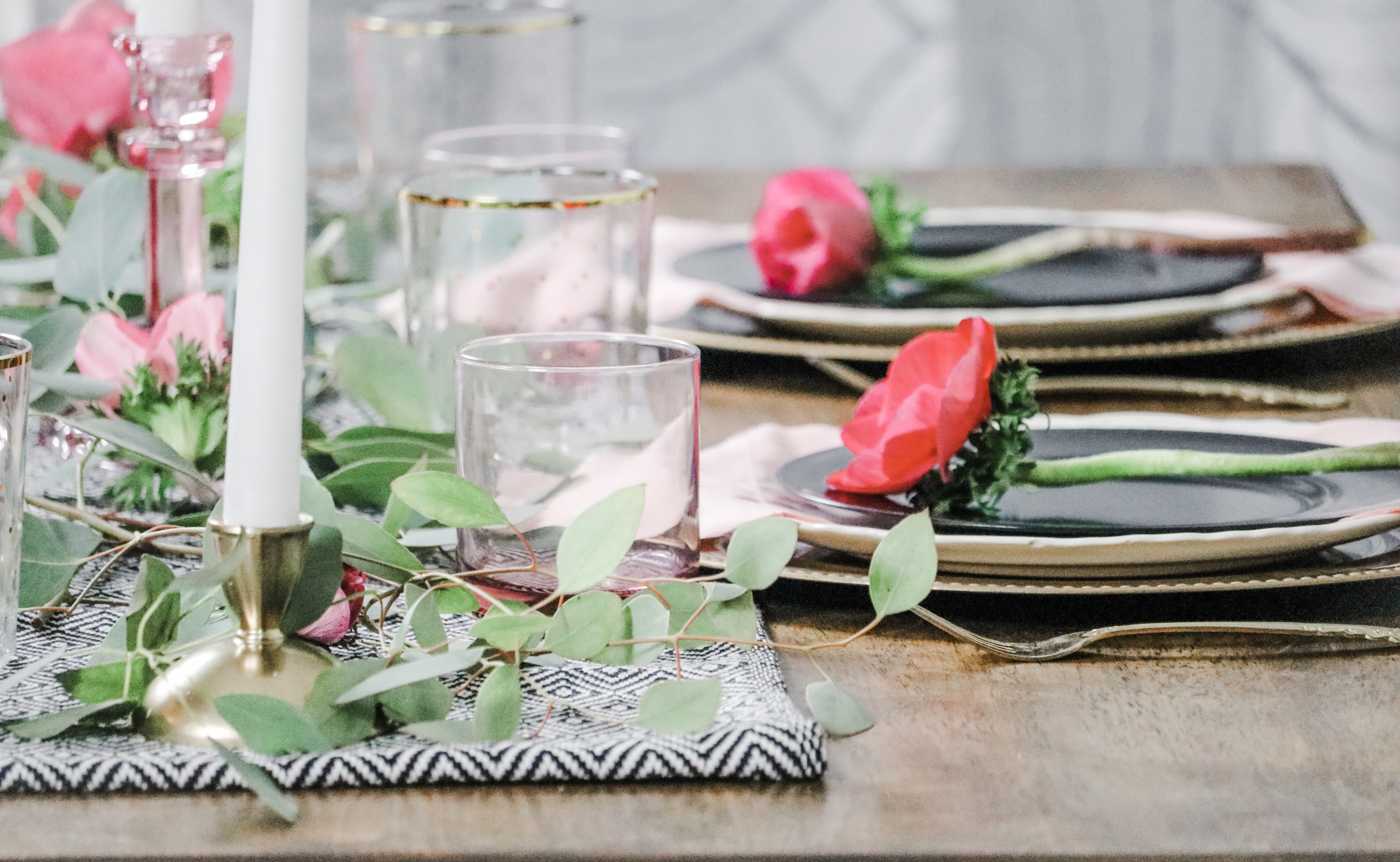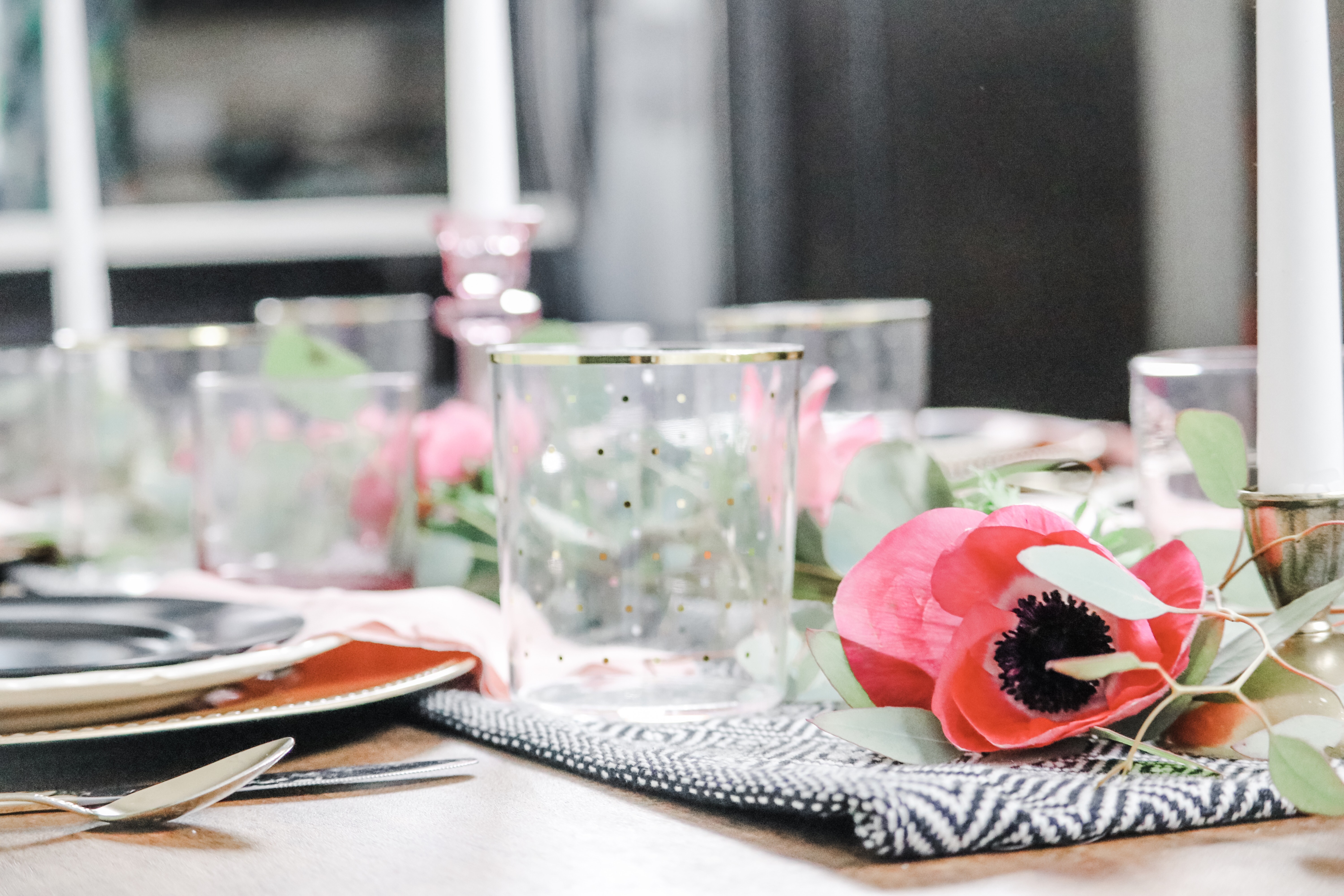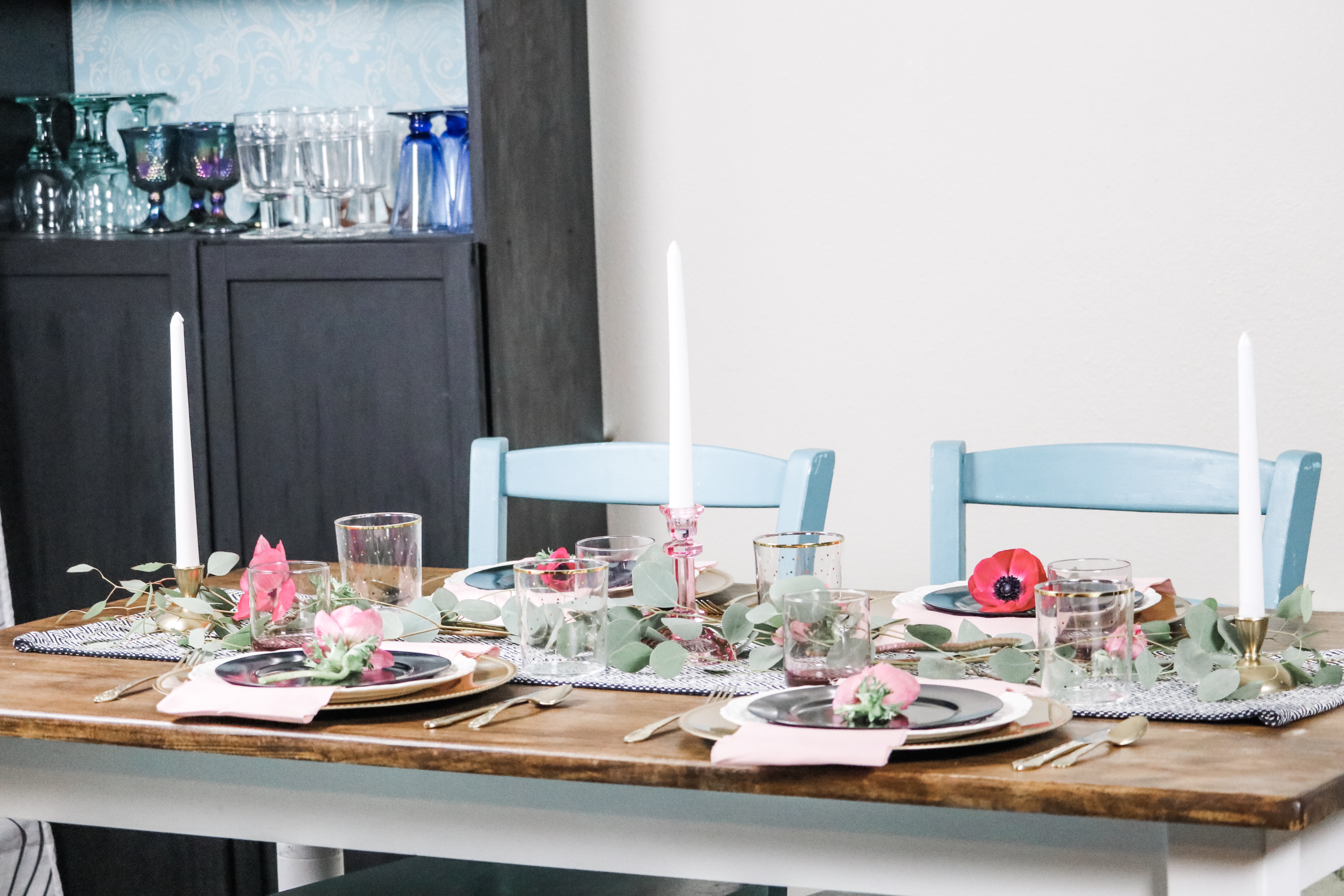 What do you think of the color combo?  I was so nervous to use black because sometimes it makes it way too dark!  I'm happy with it overall.  What colors should I use next?  Hope you're having a great week and I love you all!