Want another easy DIY that anyone can do?! I am going to show you how I used a throw from Goodwill as a shower curtain!  So let's first show you what I've done in my bathroom so far:
I forgot to take a picture of what my shower looked like once we moved in, but here is what it looked like when the house was for sale: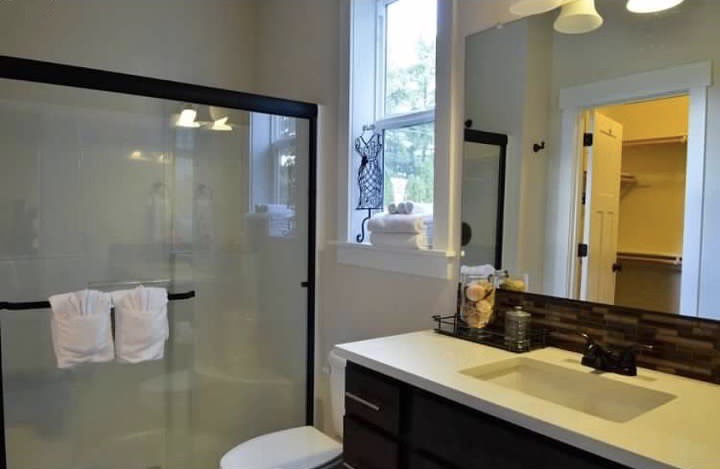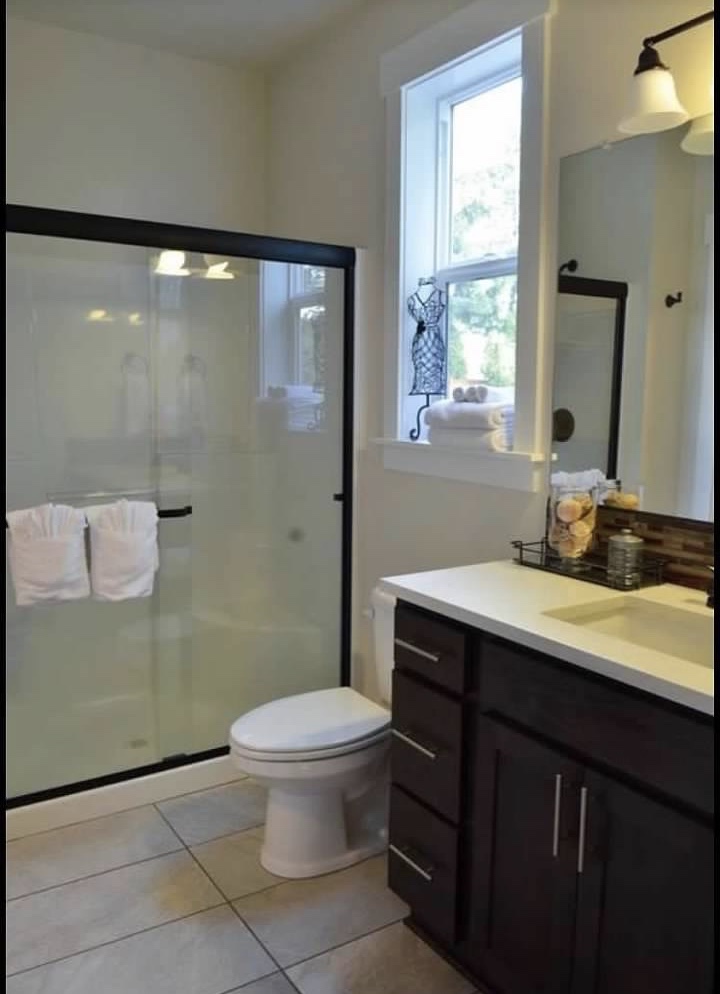 I love the glass doors!  They are amazing, but full disclosure: I couldn't handle my kids walking in constantly!  I wanted at least a little bit of privacy.  Plus, a shower curtain is a great way to add texture, color and style.  I looked everywhere for an inexpensive and cute shower curtain, but I couldn't find anything that I liked or would work for the decor.  Luckily, I was able to think of a good solution!
I found this cute throw at Goodwill: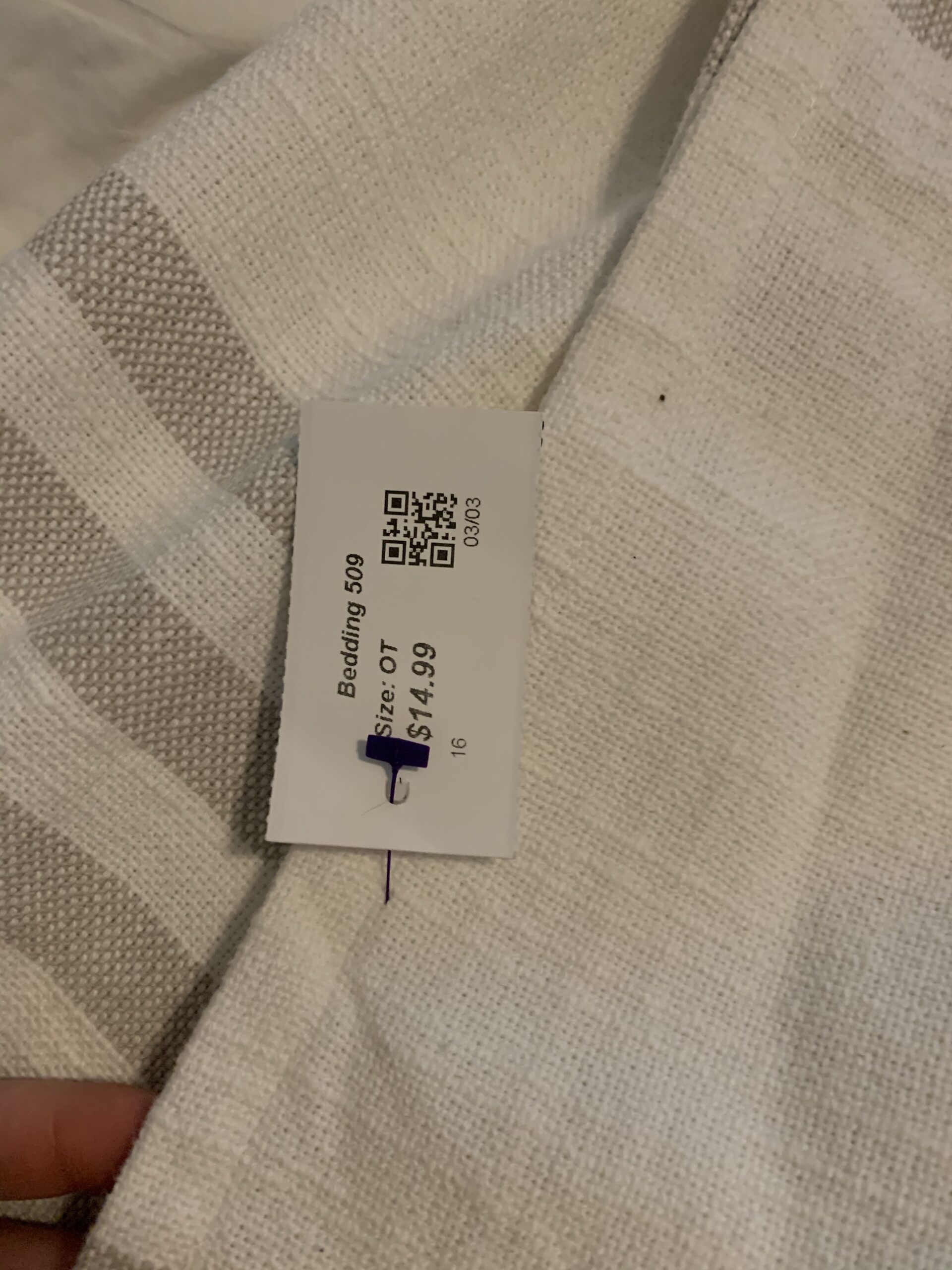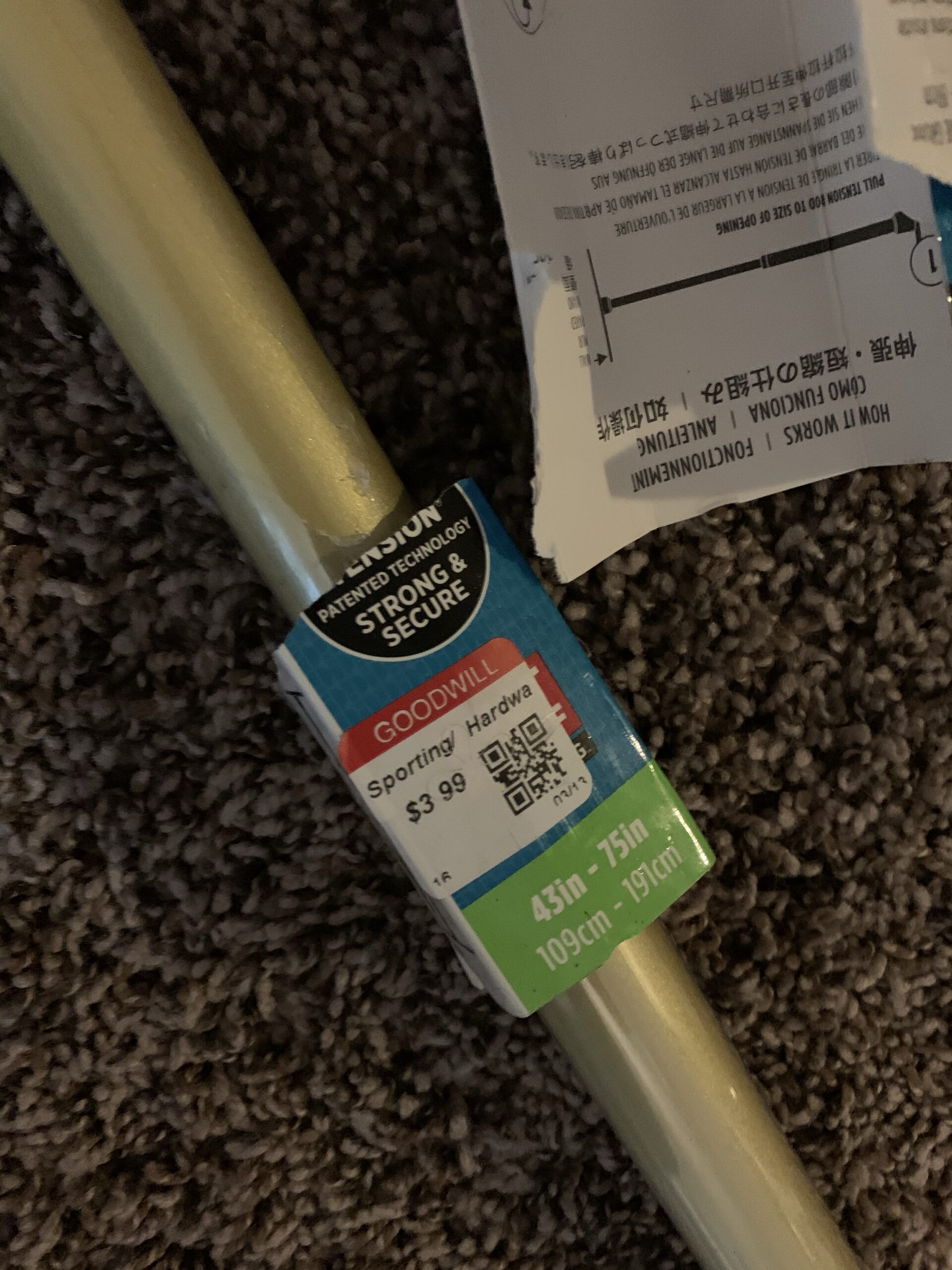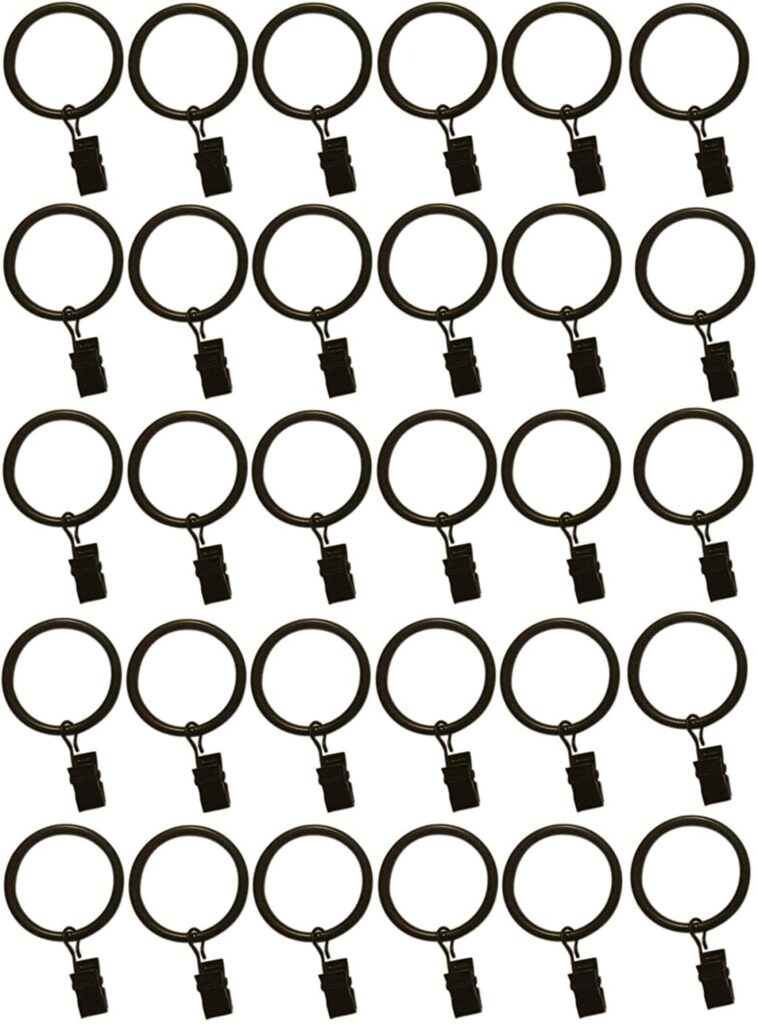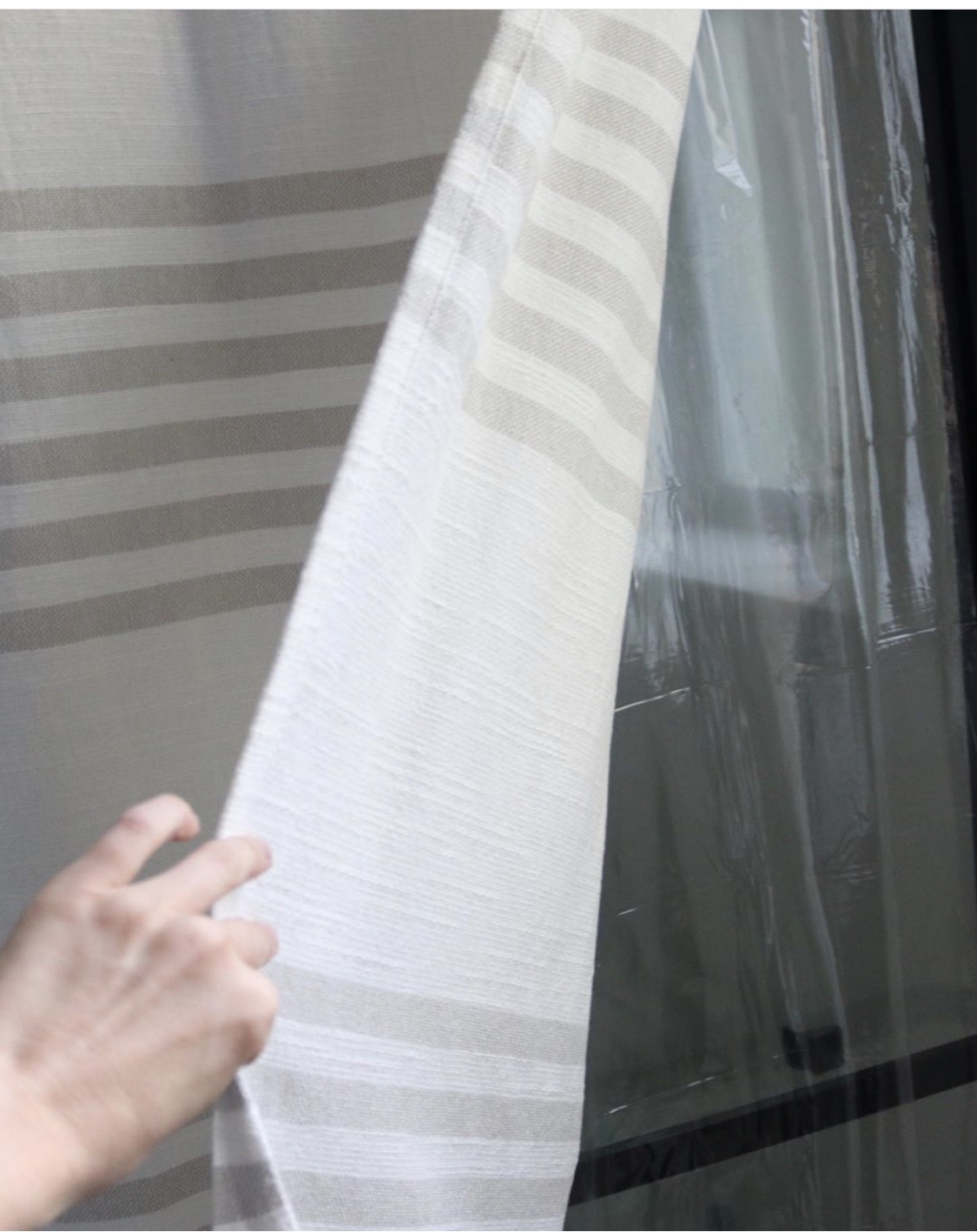 Then you take the fabric, place it on top of the shower curtain liner, and put these rings with clips on them to hang the fabric up!  That's it!  Here it is all done: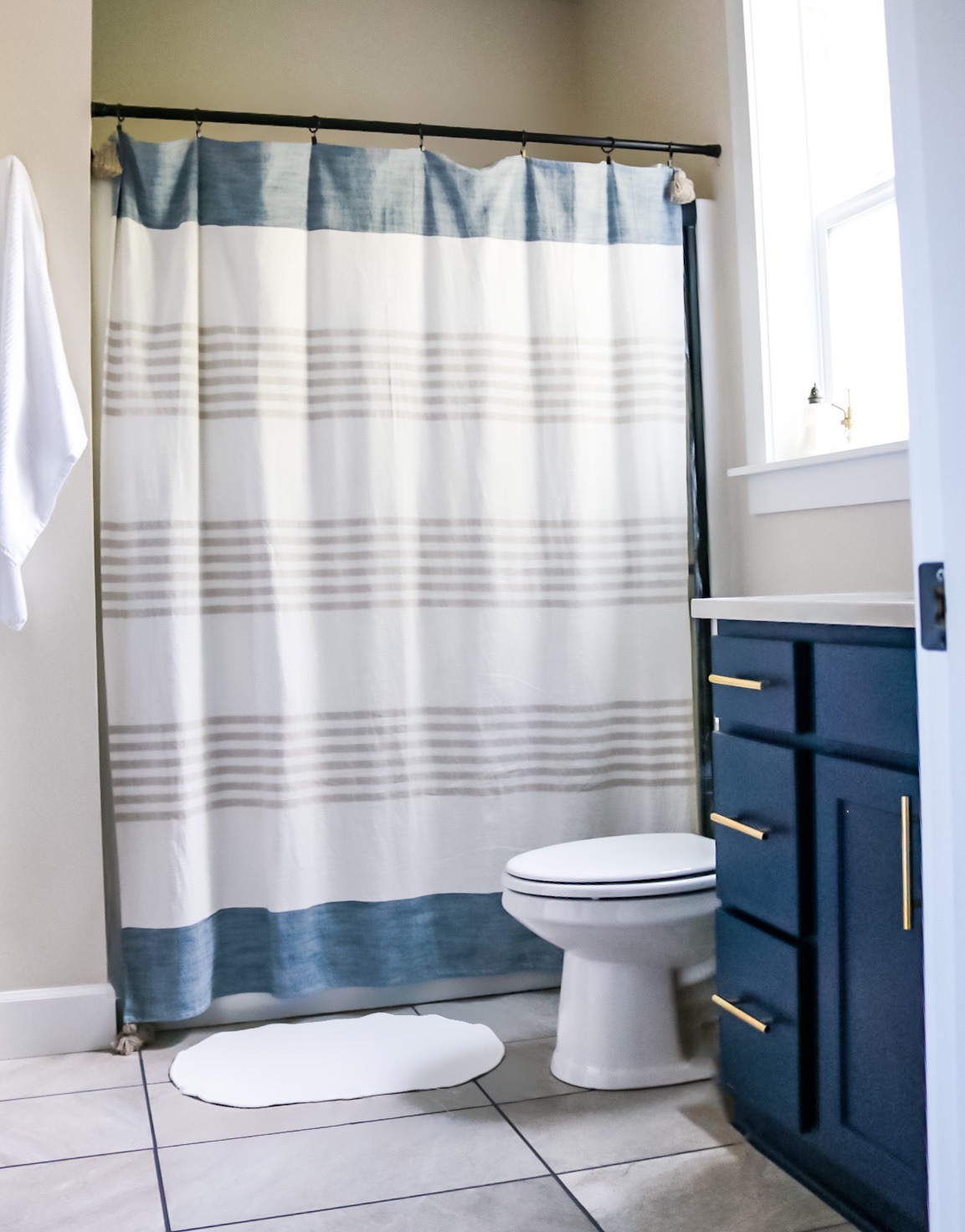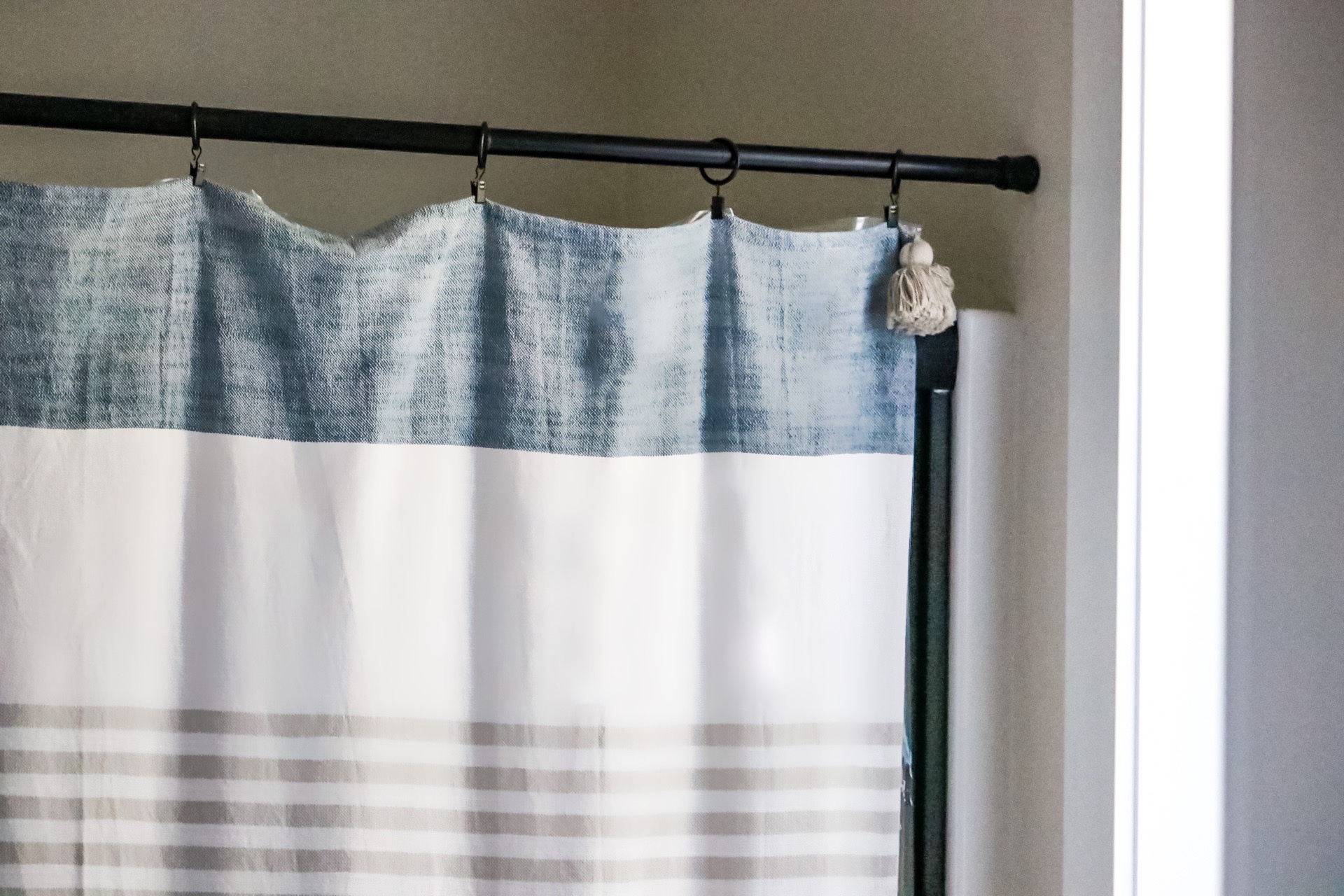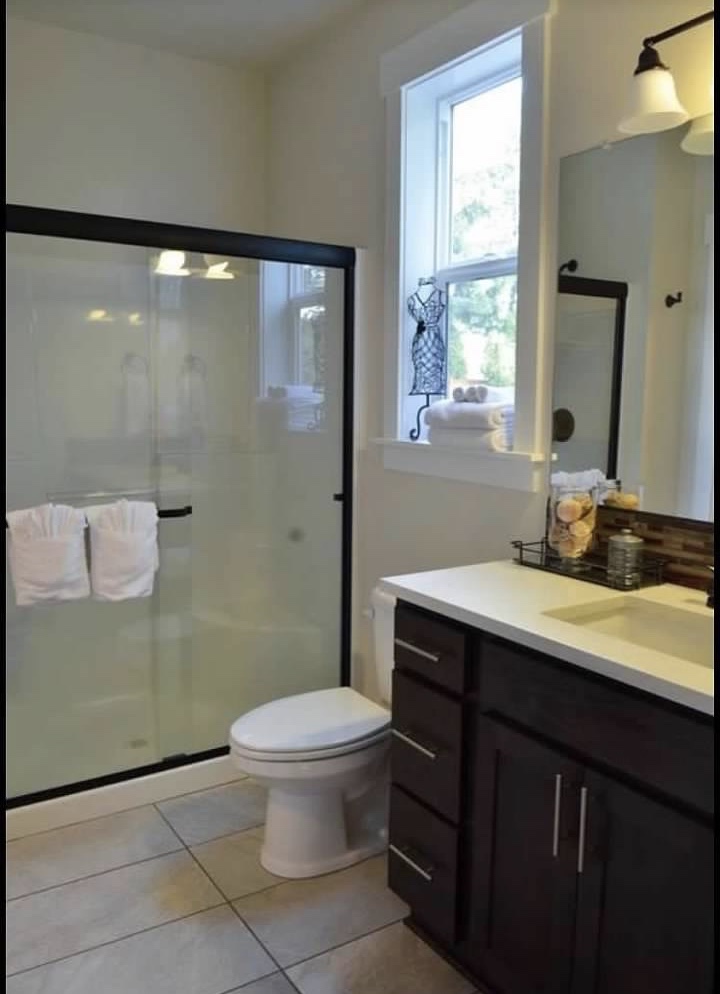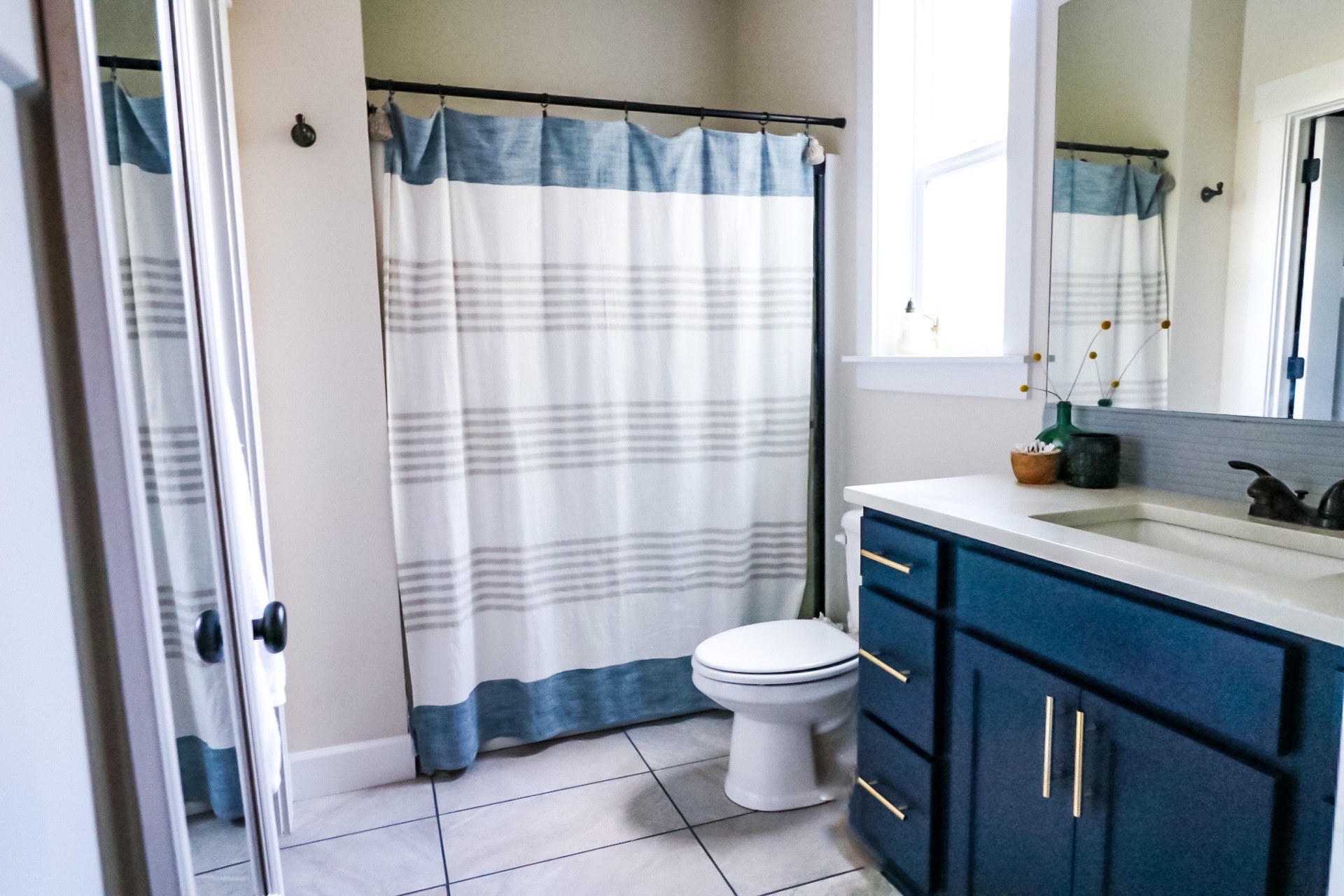 Isn't that so easy?!   Let me know if you end up doing this simple DIY!  I love seeing what you all create and come up with!  Love you all!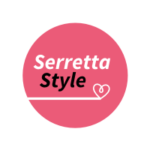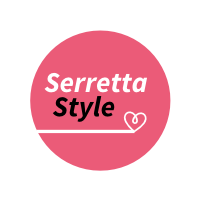 **This post contains affiliate links which is at no extra cost or price to you, the consumer.  This just makes it so that I can pay to create my content and keep my site up.  Thank you! **