One of my many jobs includes visual merchandising for Paul Schatz Home Furniture.  I love it!  It is an incredible local business that has been in existence for over 102 years! Due to this incredible feat, Naturally Magazine reached out to the owners to learn more about their business! The owners also own Kelly Home Center, another local and family owned business. Lucky for me, I was able to put together two spaces for the photo shoot.  They wanted to celebrate Lee Industries Furniture because of their wonderful green practices and Crypton Fabrics that have amazing durability, performance and are good for the environment! This is all available at Paul Schatz! Danny Seo, the editor and chief, (along with being the OG of green practices!) was the one interviewing, and the photographer was Jonas Jungblut.  Have to add that the phenomenal rugs are from Atiyah Bros!  Another Portland institution!  Here is how it all came together:
First, here are the spaces that I was able to put together for the shoot: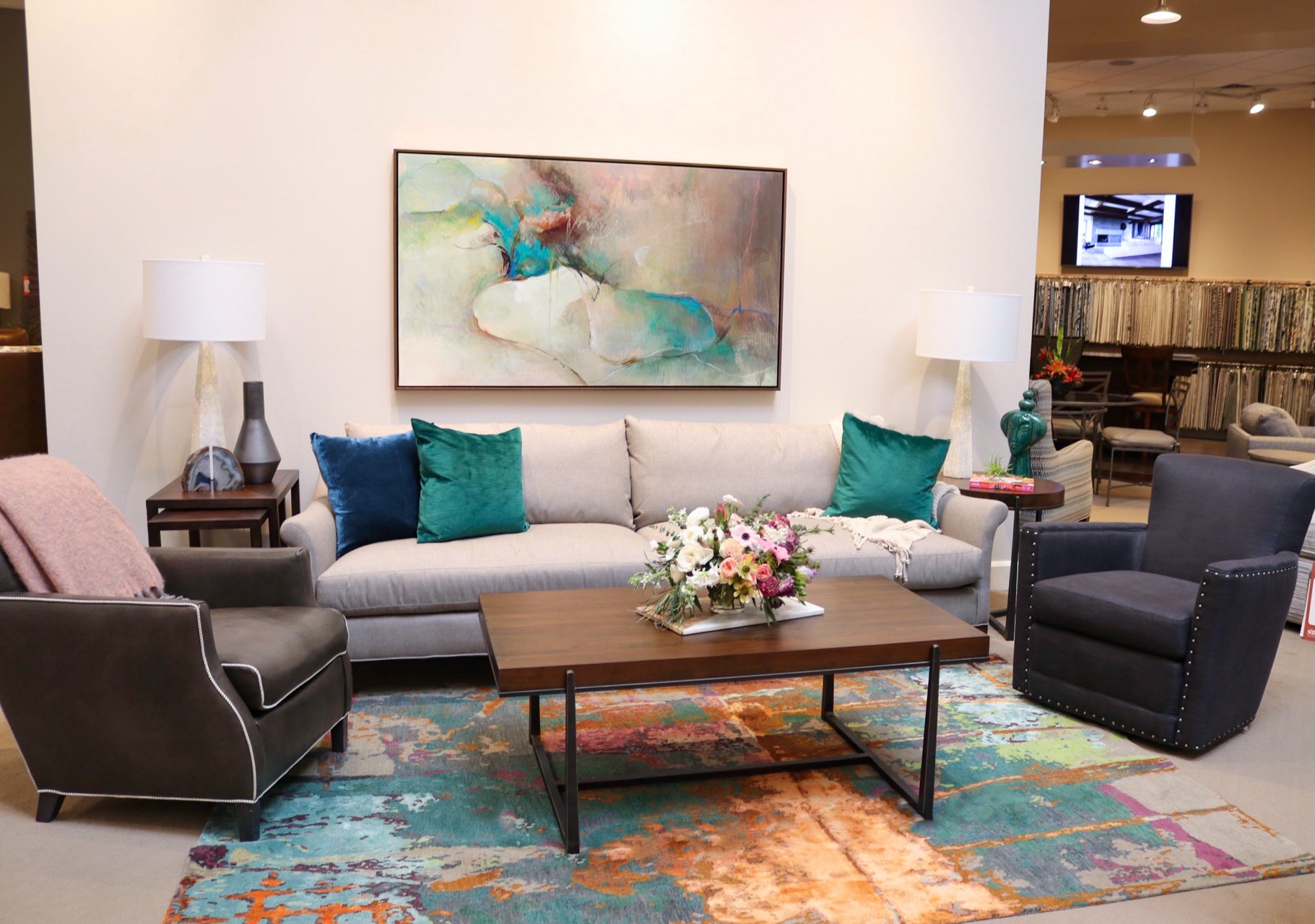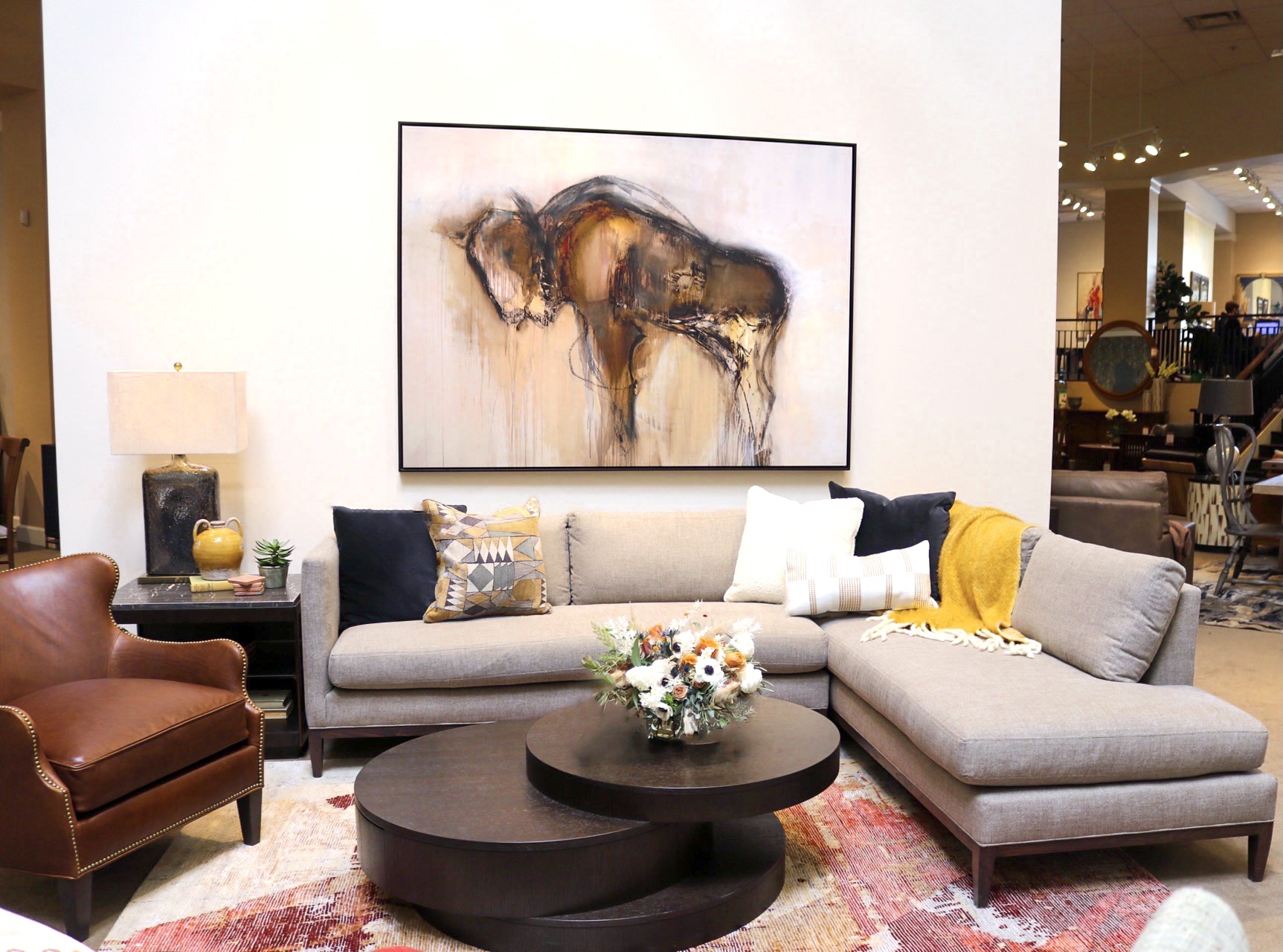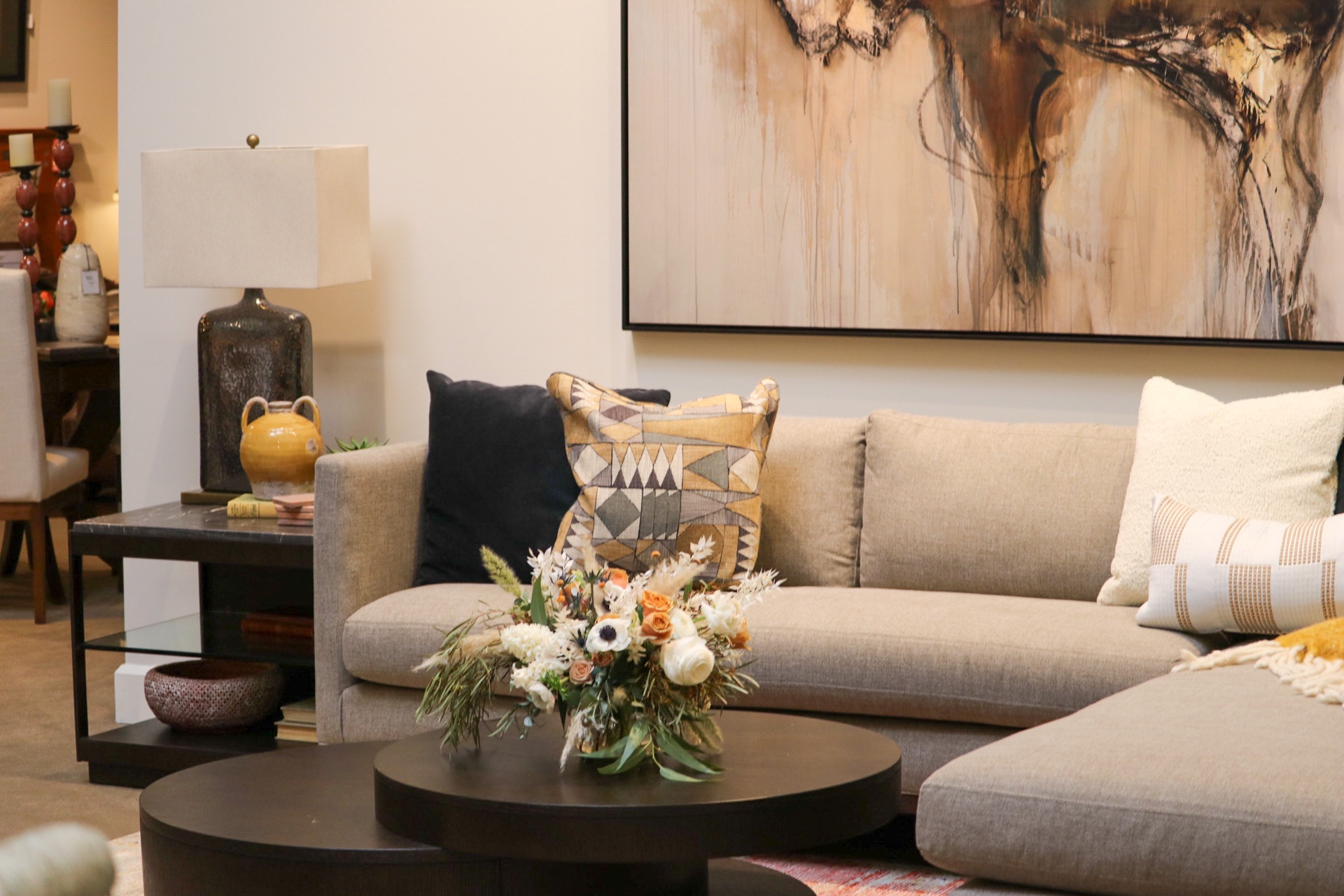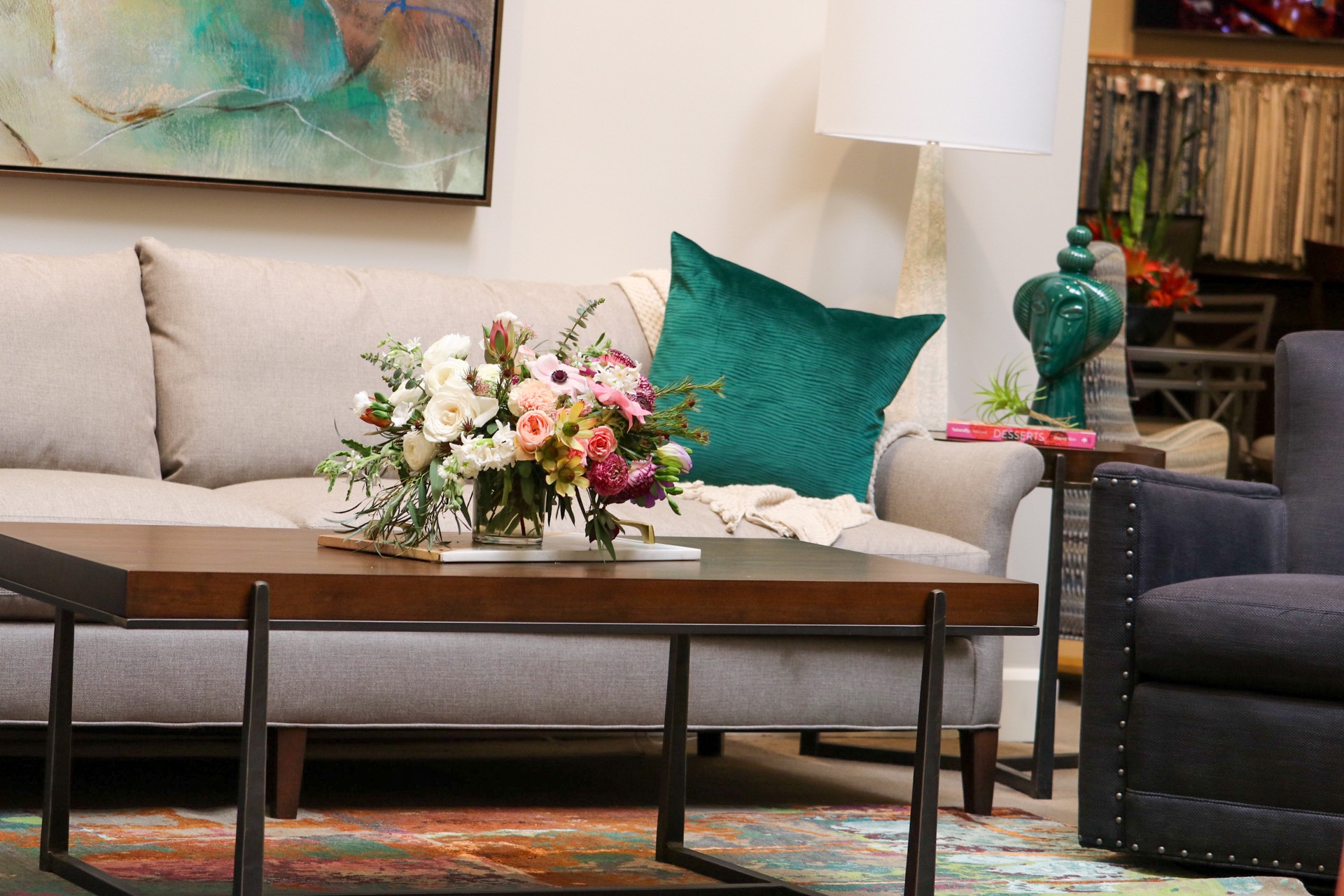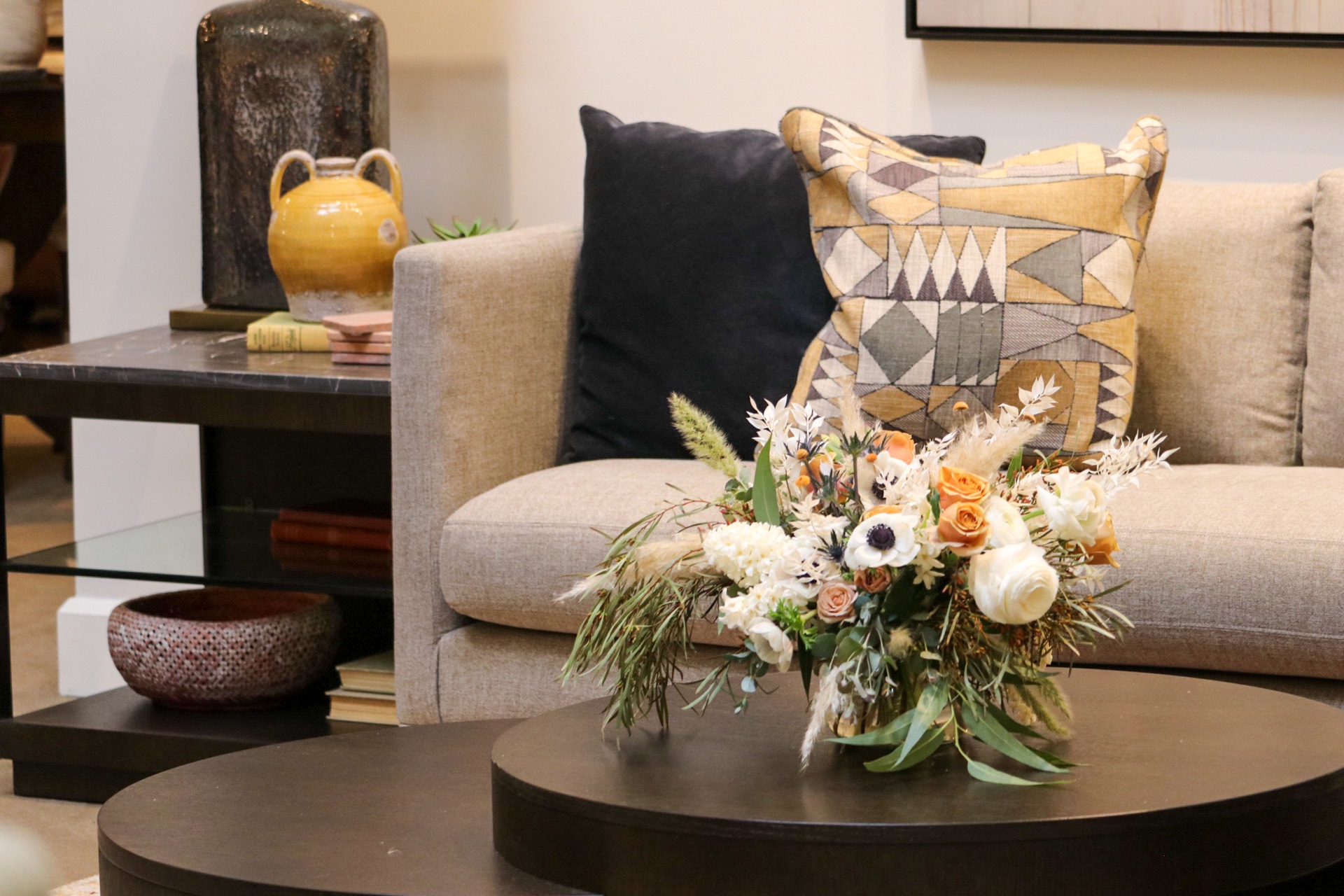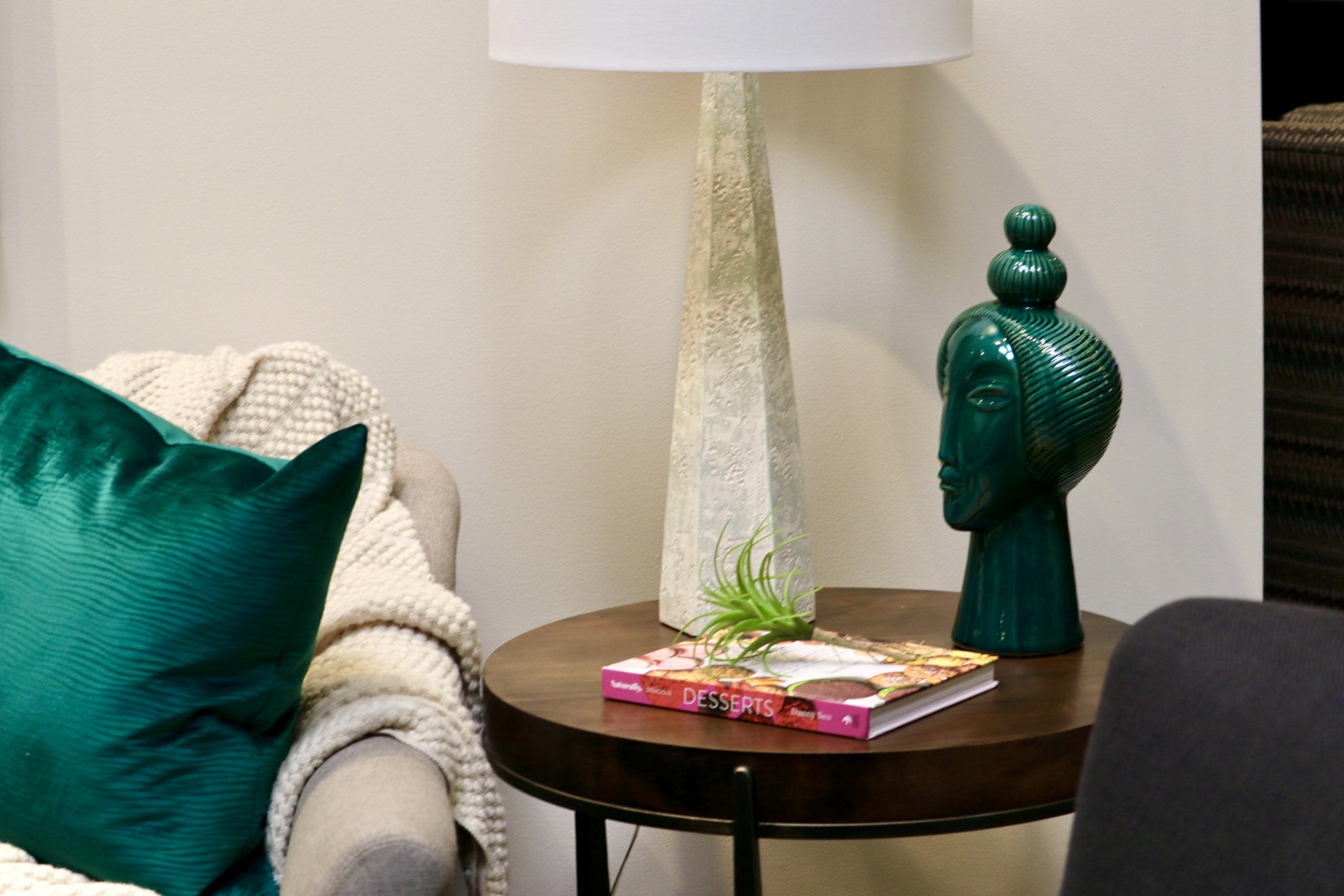 I had to have the sets ready before Danny and Jonas came for the interview, so lots went into getting everything ready to go!  One thing that happened, was the flowers completely died!  We were trying to have everything done ahead of time, so we had the flowers ordered for the night before!  Big mistake!  I think it may have been the lights, but they were all dead!(I also learned from a florist friend that daffodils aren't supposed to be with other flowers because they suck up everything?  I had no idea.)  So I spent a lot of the last few minutes scrambling to get out all the dead flowers and make something!  It was looking so badly(note to self, take a floral arranging class!), so some people came to help me and they totally salvaged it! Thank goodness!
Then Danny showed up!  He was just as nice as he is on tv, and super interesting to chat with.  He has a gift of putting people at ease, and I loved seeing him interact and ask questions from successful business owners!  Here's what the interview looked like: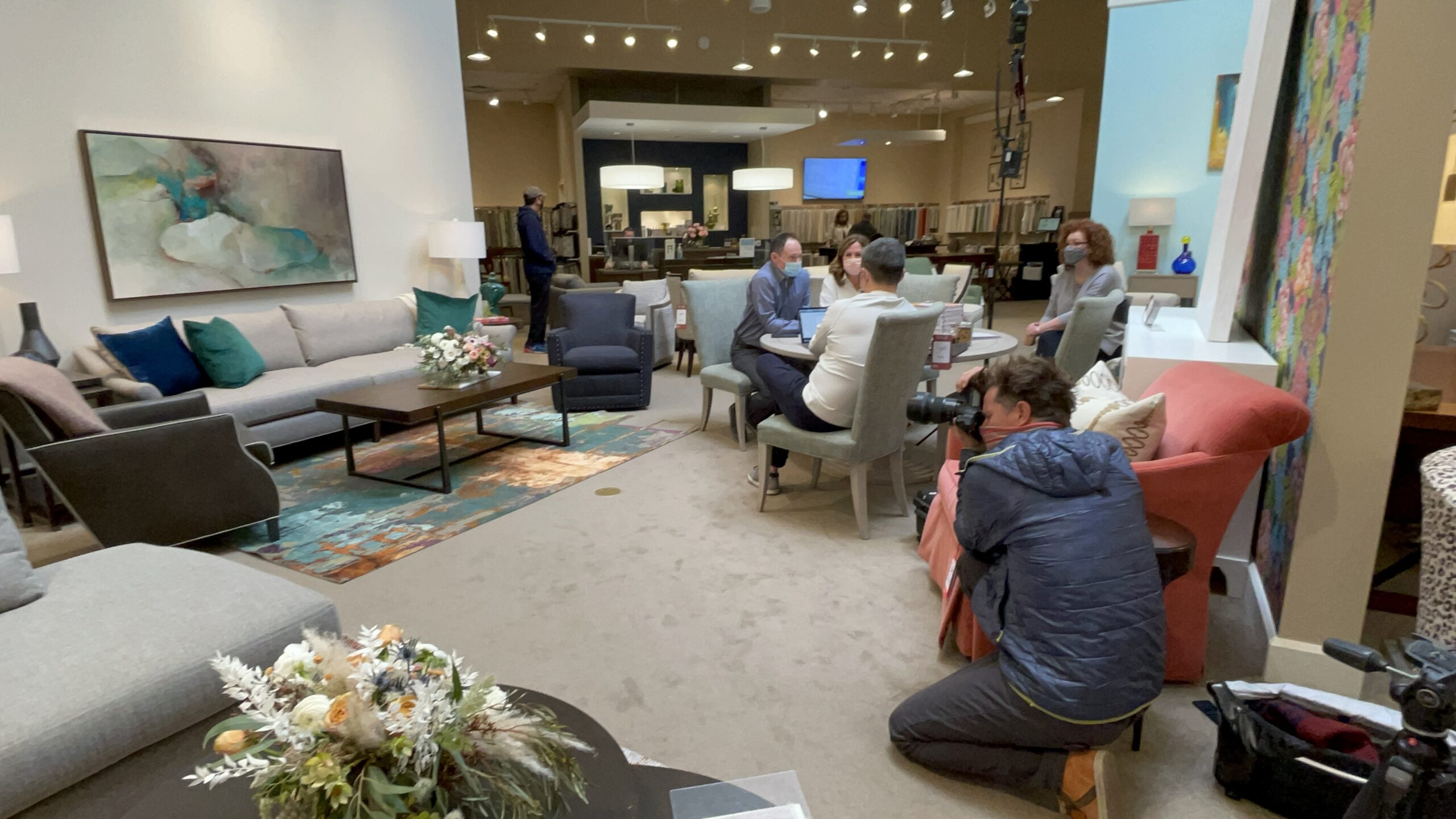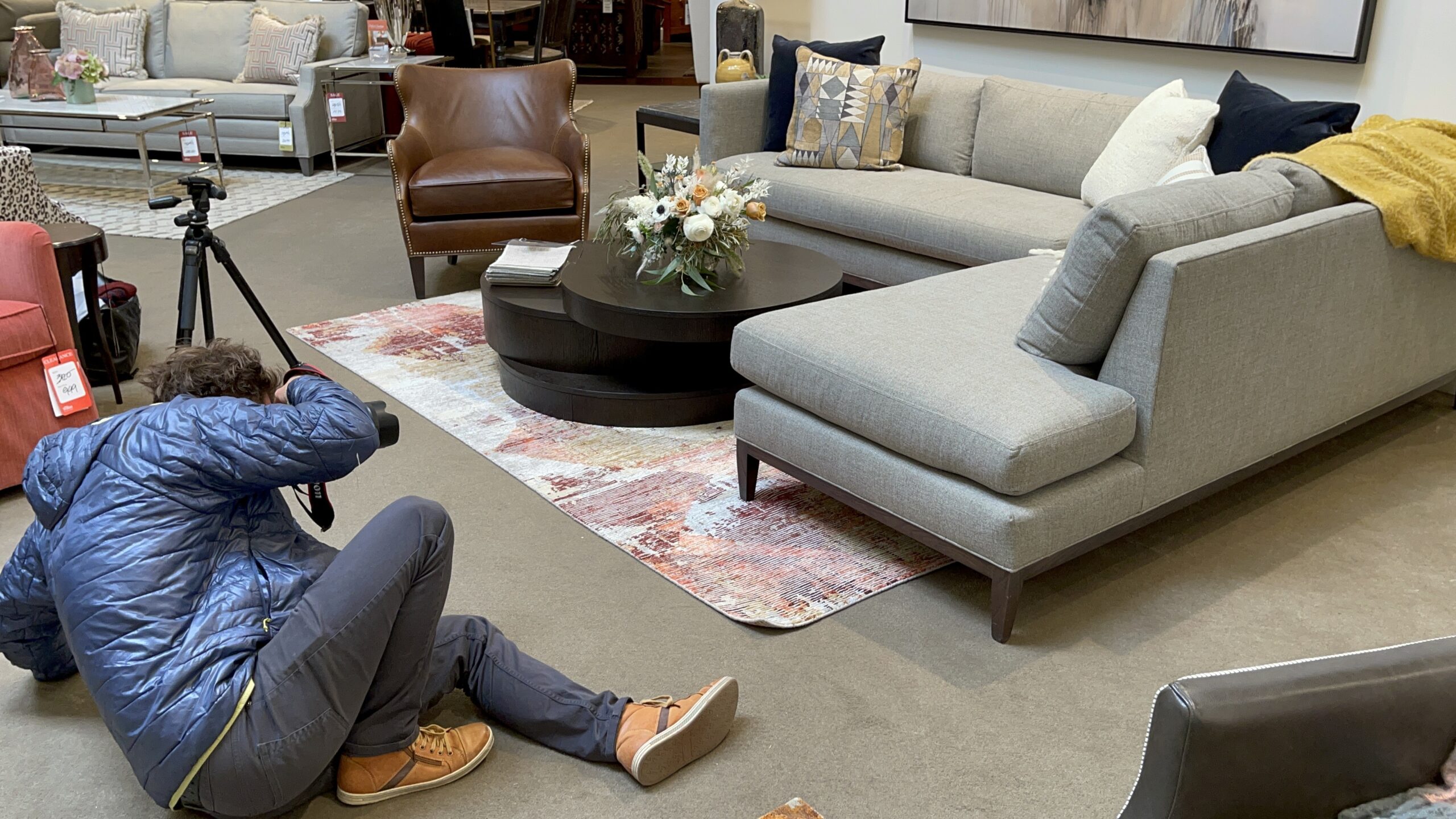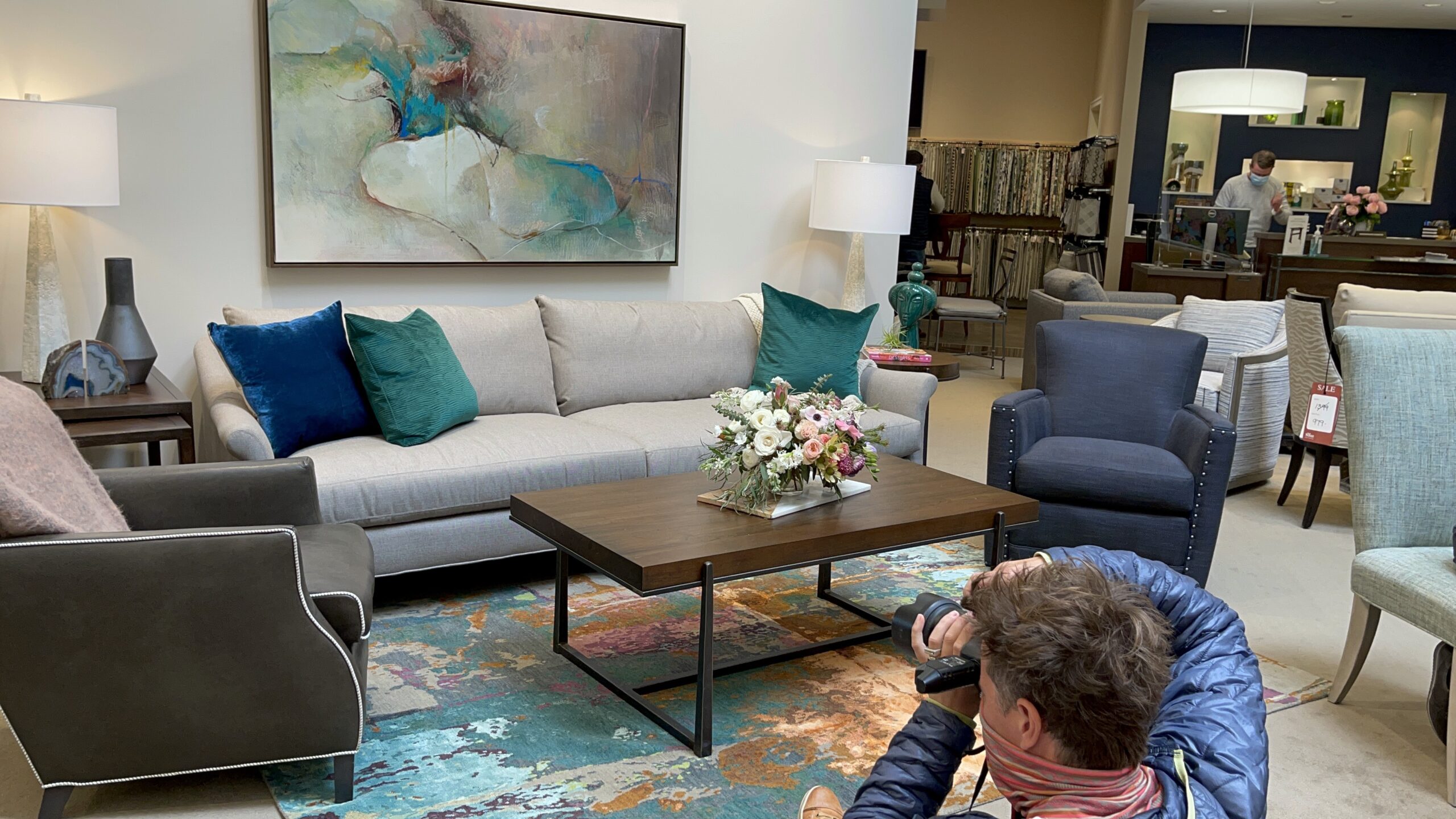 Once the interview was over, Jonas took pictures of Jeff and Bonnie Kelly with the sets.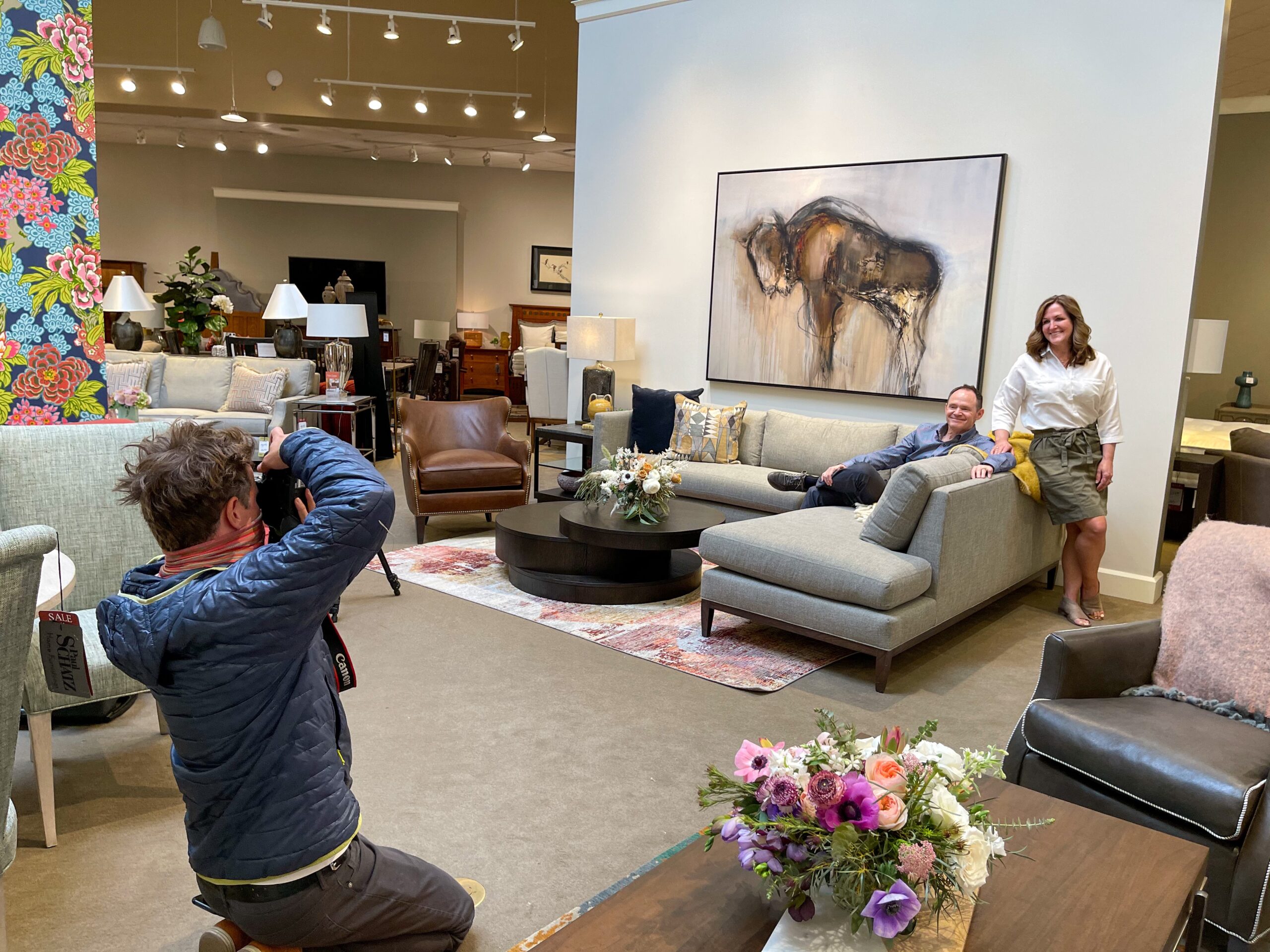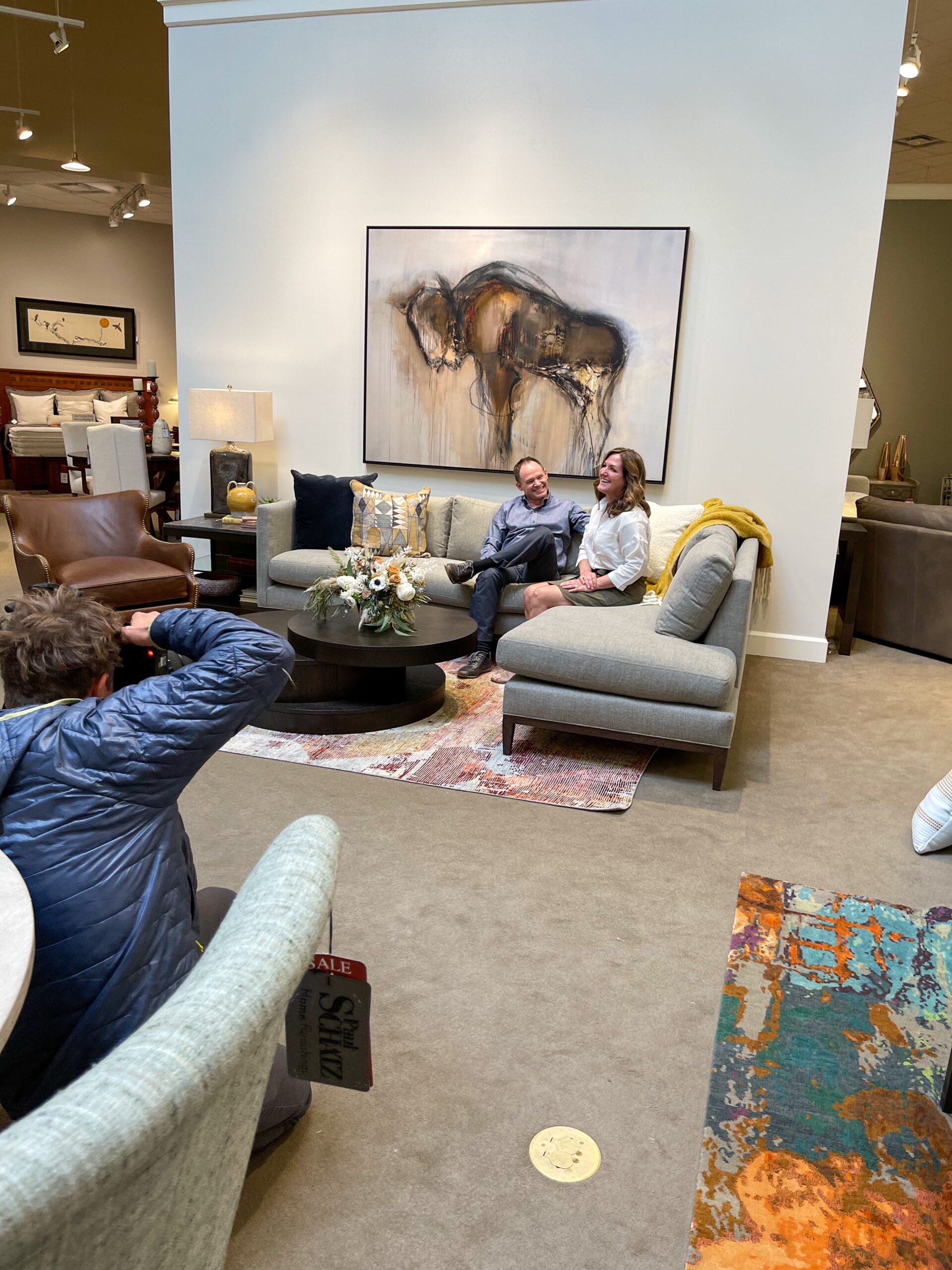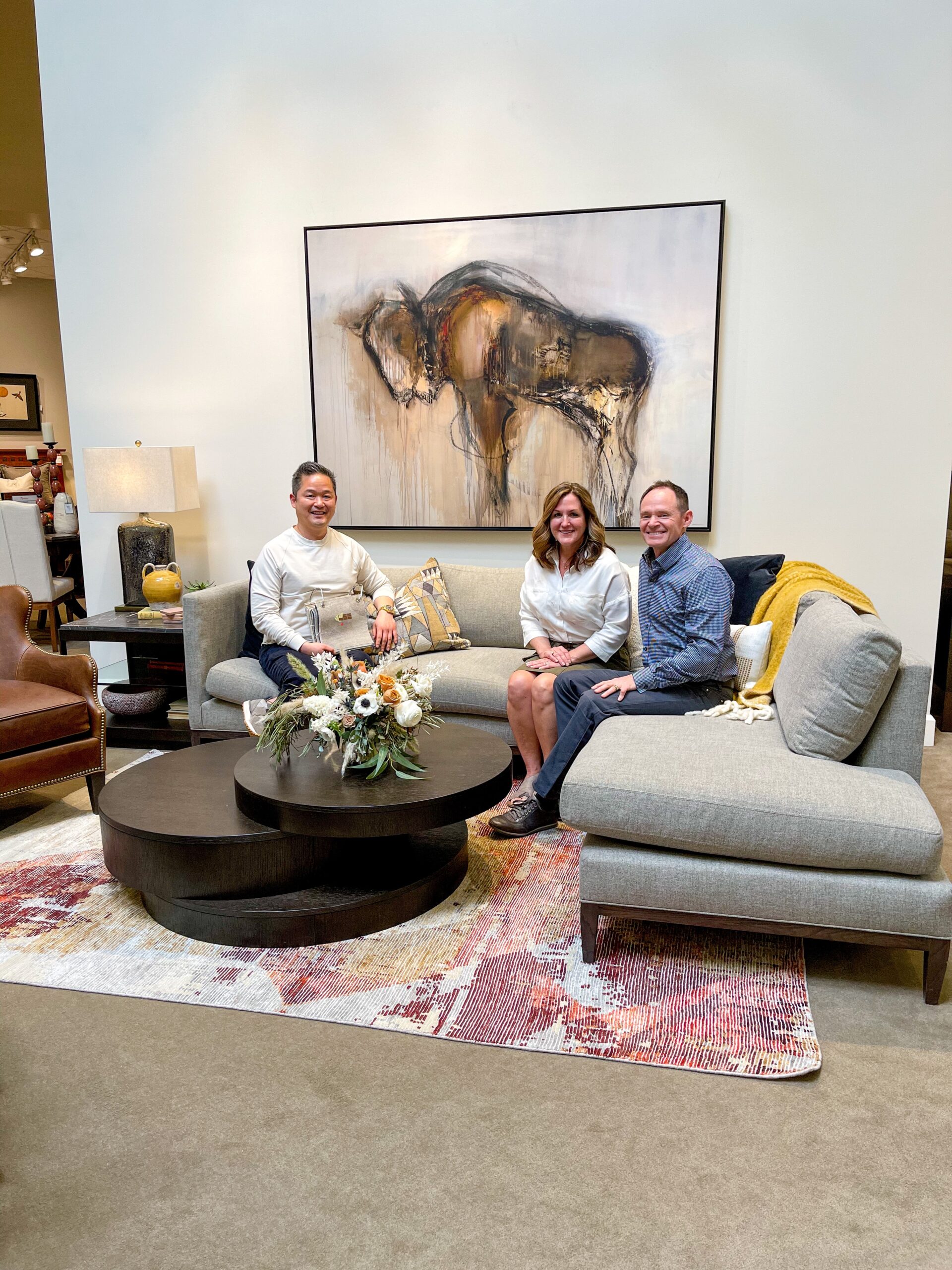 And for all of that, here is the actual magazine page that was published!  It was for the summer issue!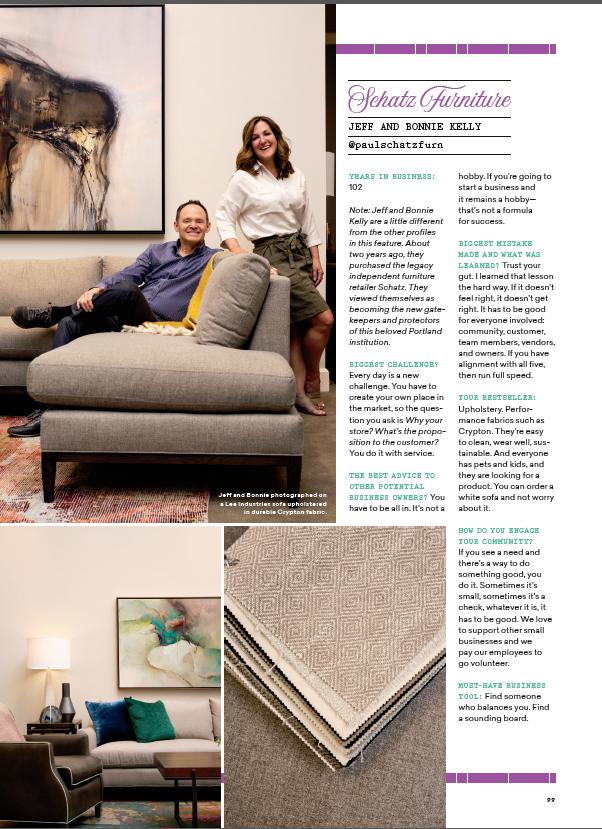 What's hilarious about it is that I made this big deal about the flowers, and it totally didn't matter!  ? They didn't even use the flowers in the shots!  Such is life.  haha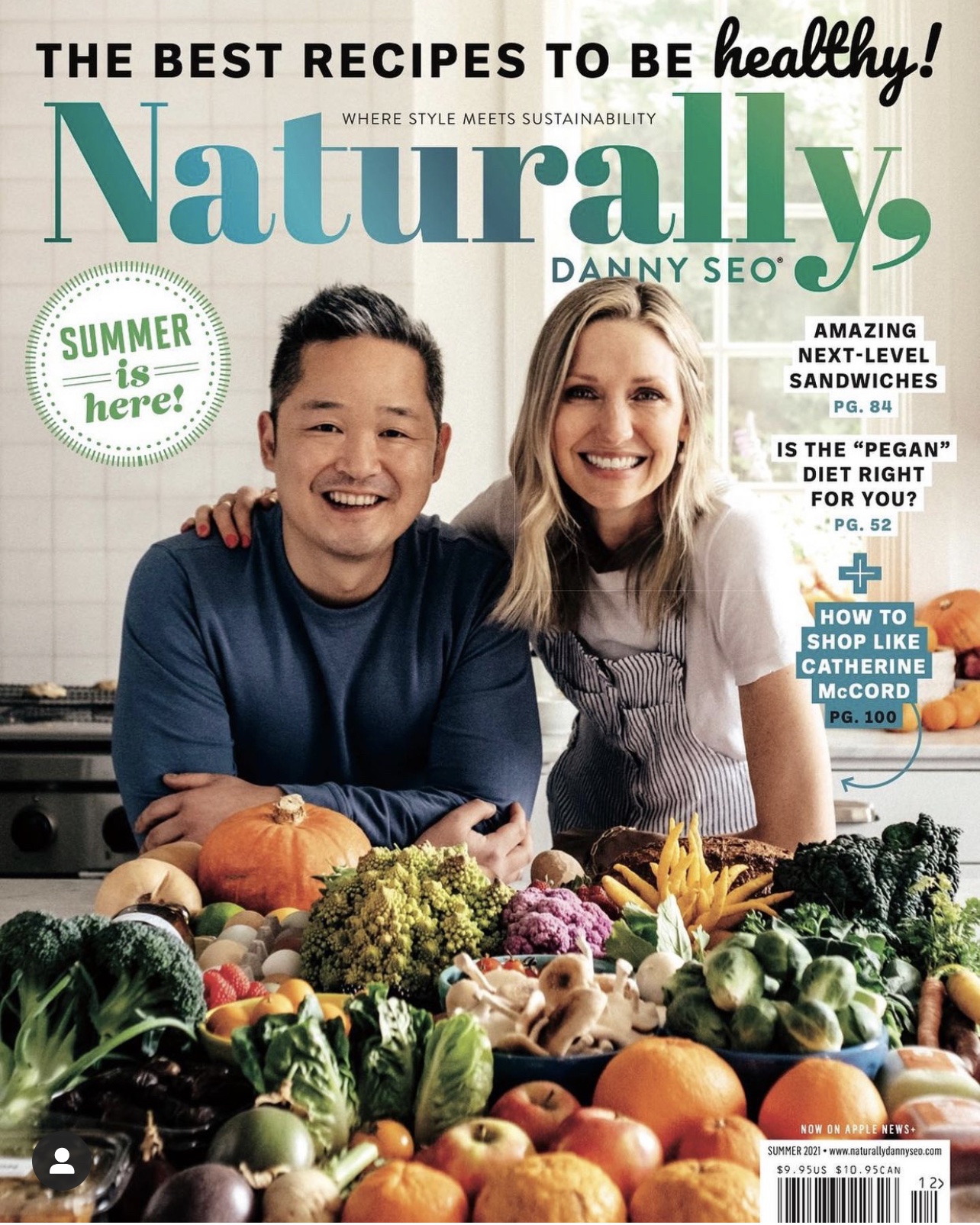 All in all, I learned SO much and had a great experience!  Every project that I do, I learn that I have different strengths and weaknesses, and that it takes a lot of amazing people to collaborate, work together and then it all creates something great!  So do you have any questions?!  I'd love to help you or fill you in on anything that you're curious about!  What room is your favorite?  Hope it was fun to look behind the scenes!
Love you all!