I love a good furniture upcycle so when my bestie brought me this $20 hutch from goodwill, I was excited!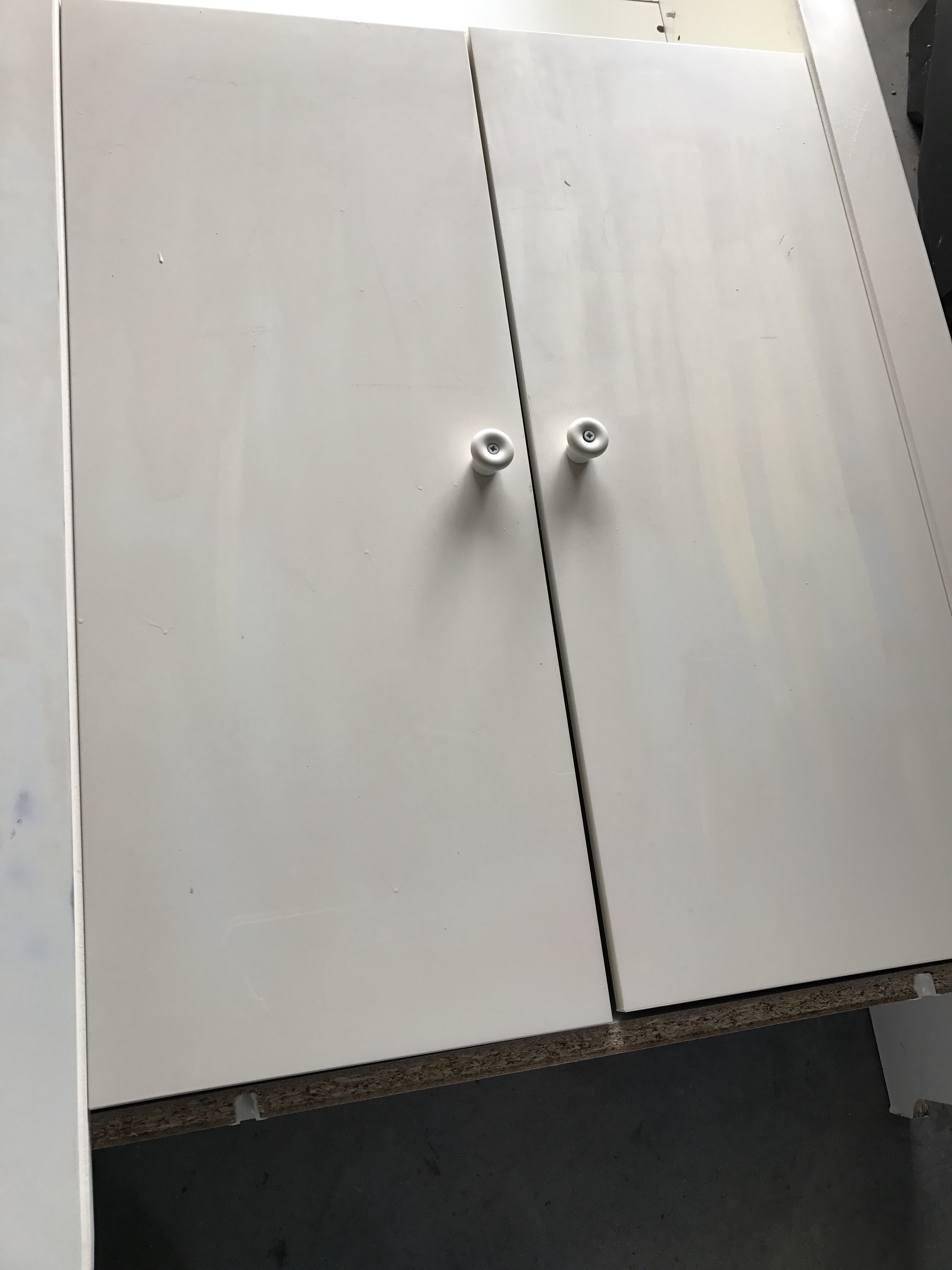 So it looked like someone had tried spray painting them like an off white and then they gave up? ?‍♀️ Nothing that a little sanding couldn't fix!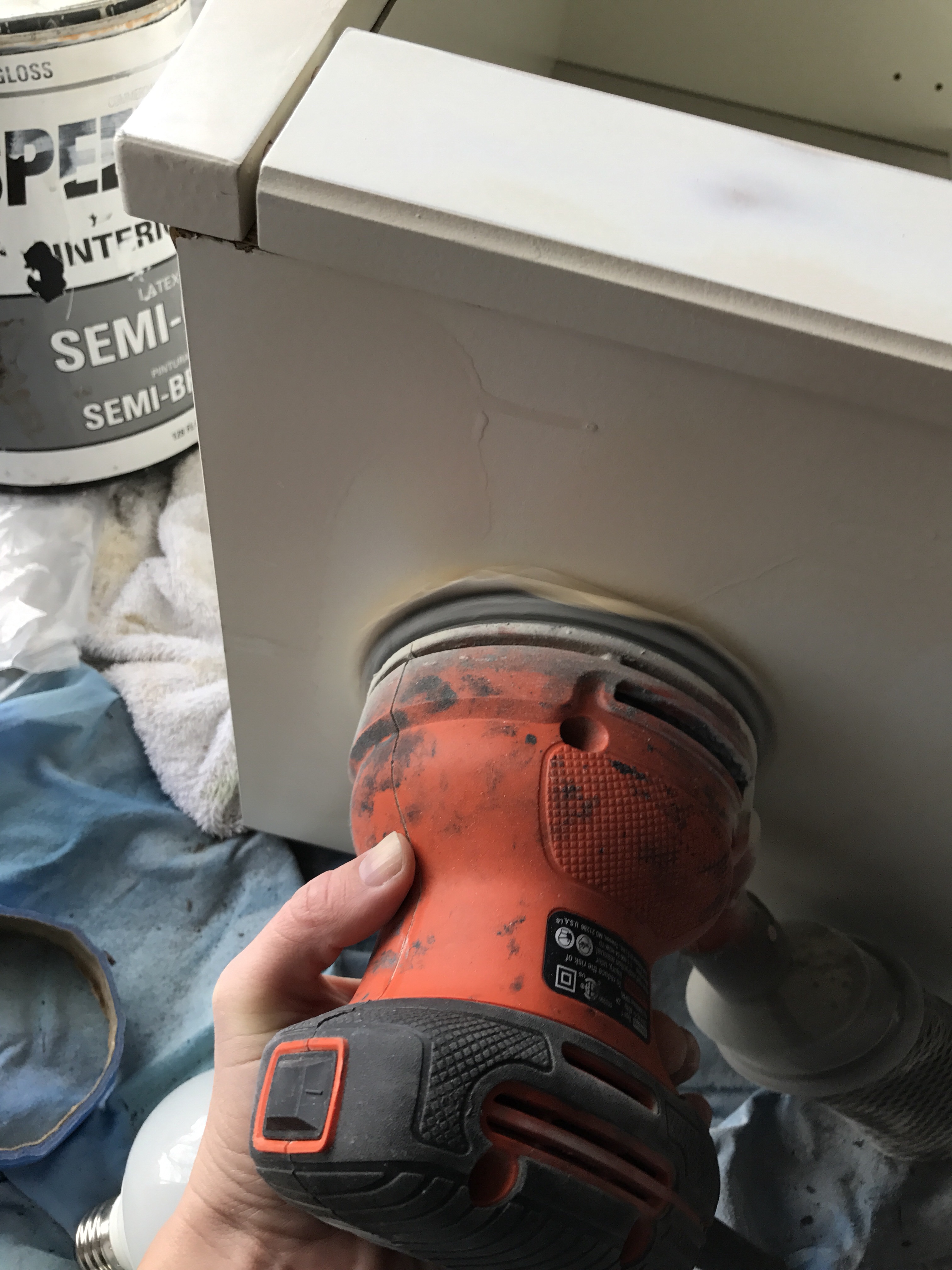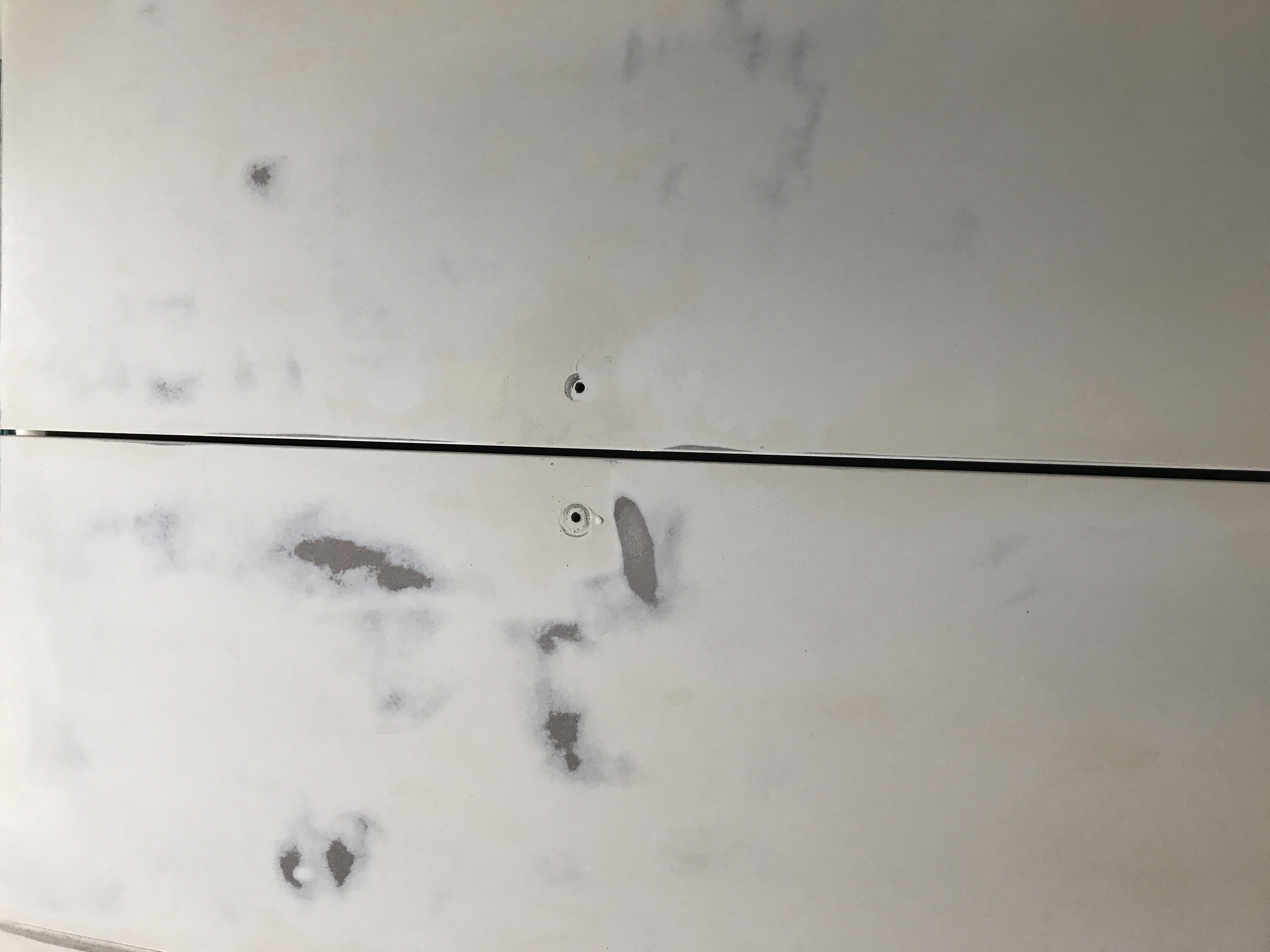 Like most things, it looks much worse before it looks better!
After sanding, I moved on to priming.
I know that I've mentioned this before, but I swear by Zinsser Primer!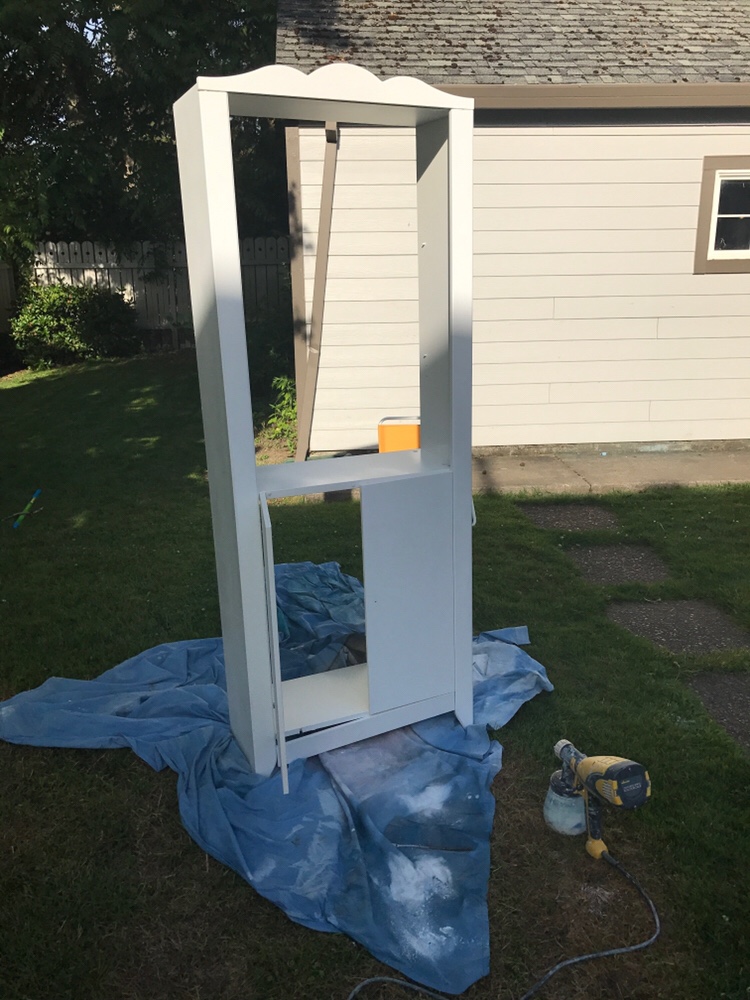 I use this primer on everything and I love it! I also use a paint sprayer outside because it makes my life way easier and it gets done way faster!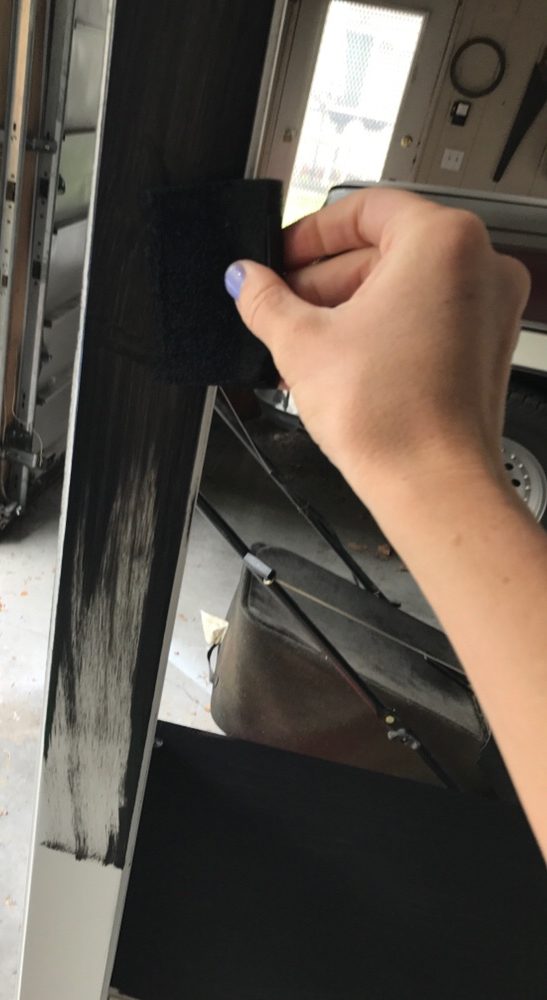 Once it's primed and dry, you can start painting! I used this paint. I did this part by hand because I wanted to make sure that it was able to stick to the primer(wood laminate can be tricky).
I used sponge brushes for soft and easy strokes.
While that was drying, I took the broken off backing and stapled fabric to the back: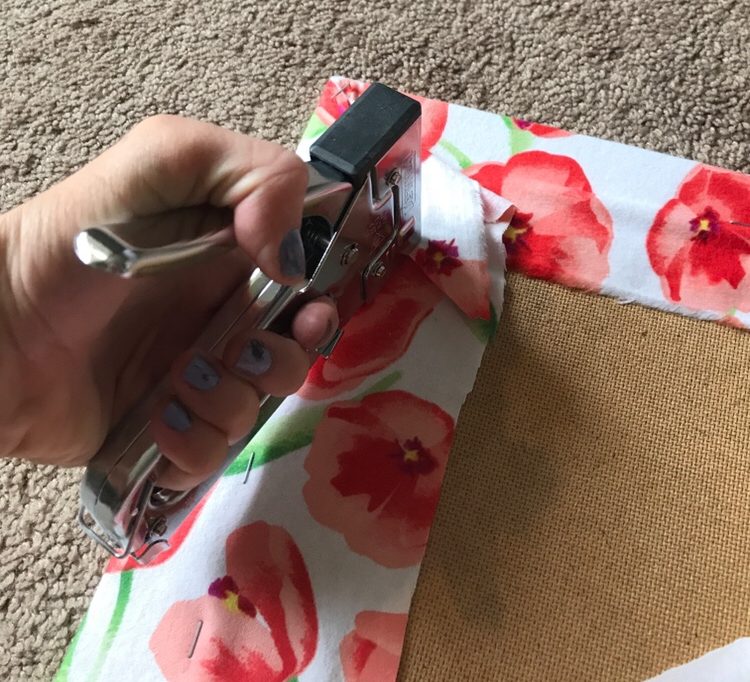 After it's stapled, I trimmed the fabric. Then I nailed it to the back of the hutch.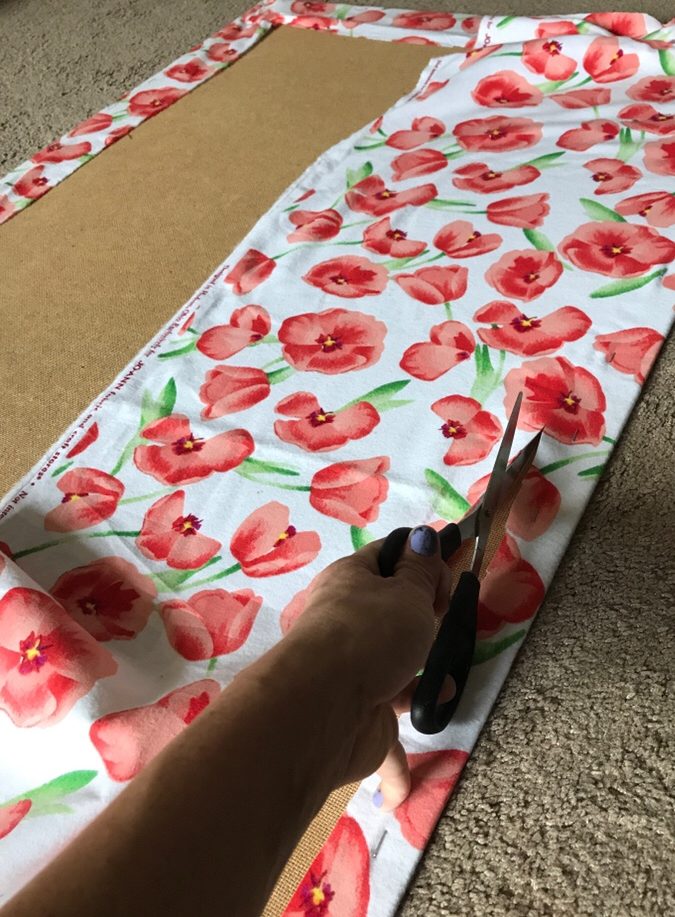 Now don't hate me but I forgot to take a picture of the last step! You do a few coats of water based polyacrylic. I use my sprayer for this top coat because I don't like the brush lines it leaves if you use a paint brush.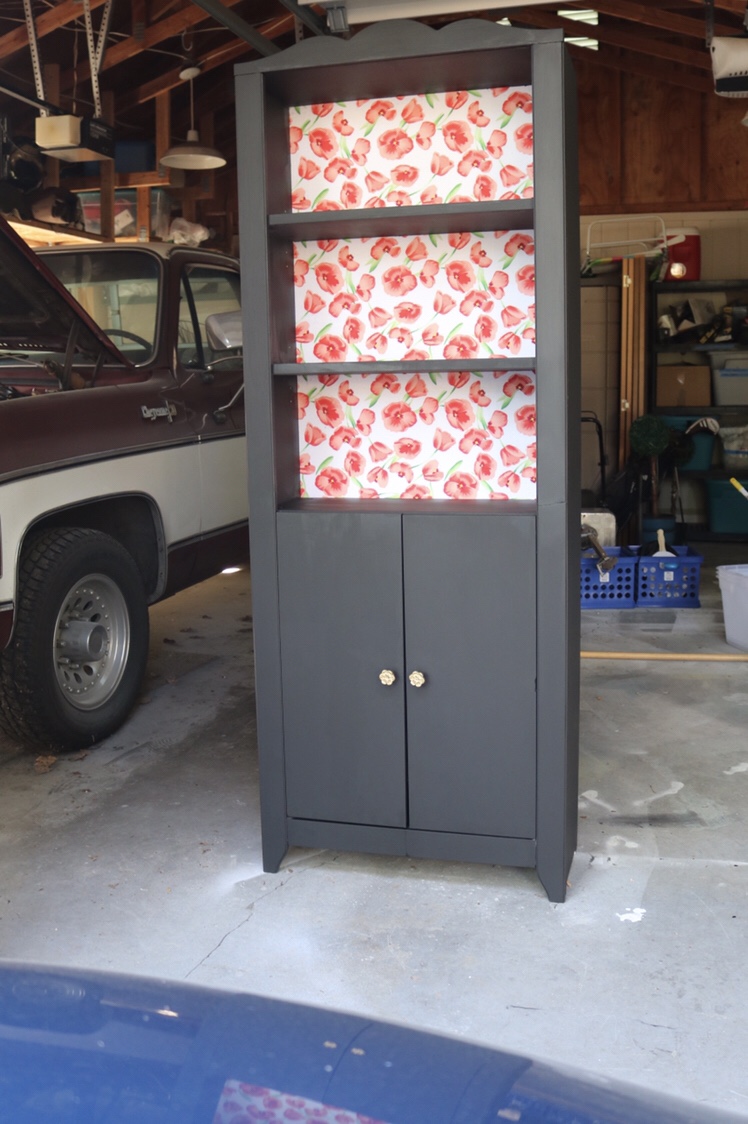 Here it is in my garage! I also bought new handles for the cupboard and I love them! ?
Now these aren't usually my colors but they matched her house perfectly!
Here it is all done in her house! I can't wait to see how she decorated it!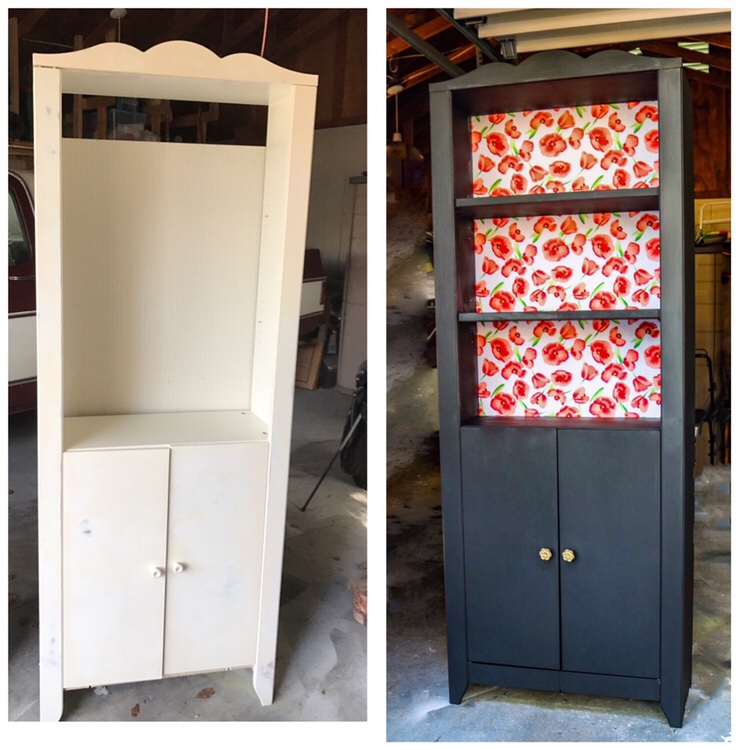 Here it is before and after. Isn't it such a difference?! I had so much fun doing it and I love seeing this awesome piece in her house whenever I come over!
So what do you think? Any questions? Redoing furniture is so much fun! Thank you for stopping by! Love you all!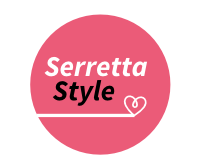 **This post contains affiliate links which is at no extra cost or price to you, the consumer.  This just makes it so that I can pay to create my content and keep my site up.  Thank you! **