Is Christmas/holiday decorating a little overwhelming?  Do you feel like you have to redecorate your entire house or buy all new decor just for a holiday?  I found an easy way to add holiday decor to everyday items that you already have!  It's cheap, easy, and adds a fun amount of Christmas cheer to your home.  Here's how I did it, and you could do it too!
It all started when I found these wreaths: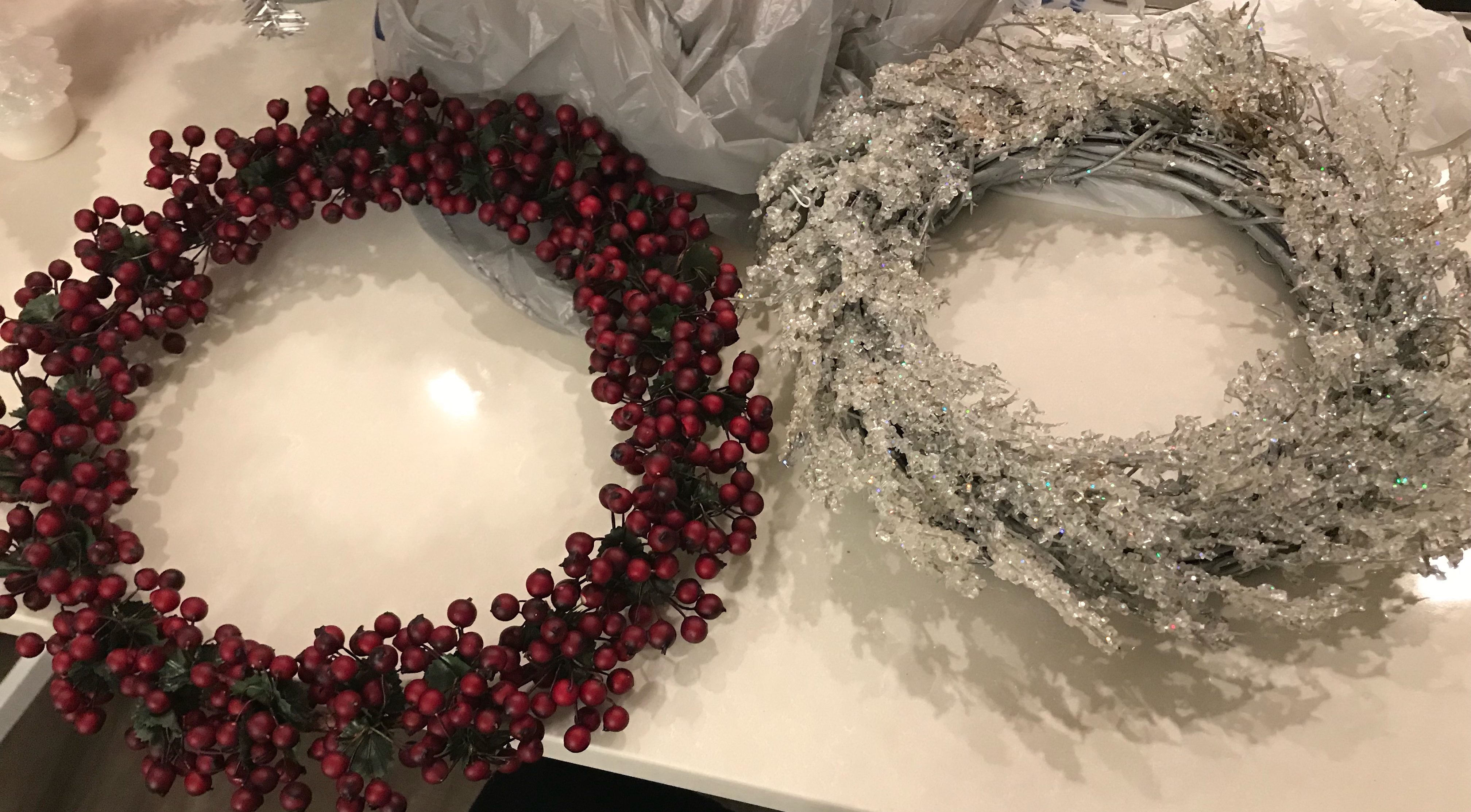 If you don't want to look for cheap wreaths, another option is to buy some of these branches at the Dollar Tree: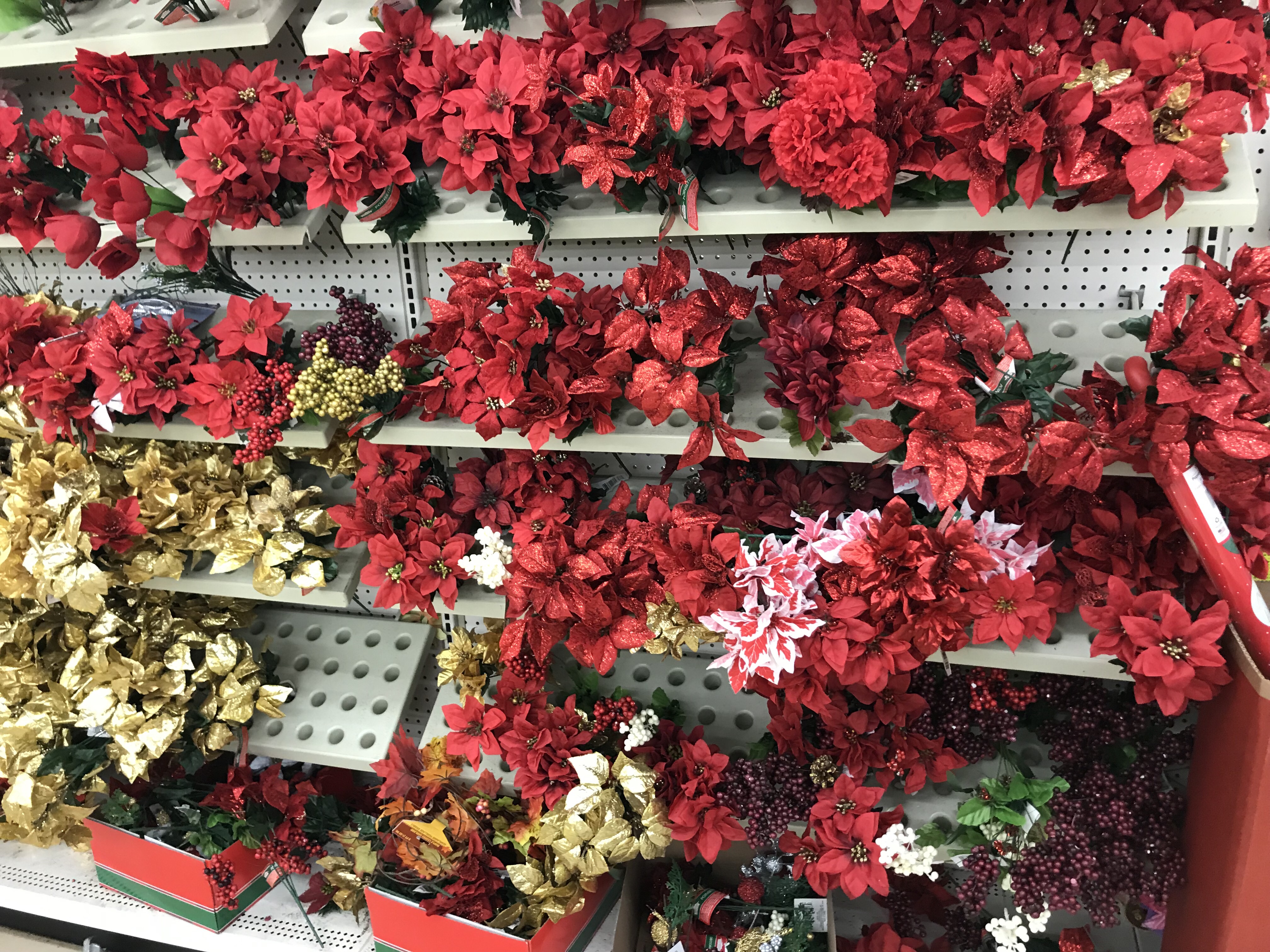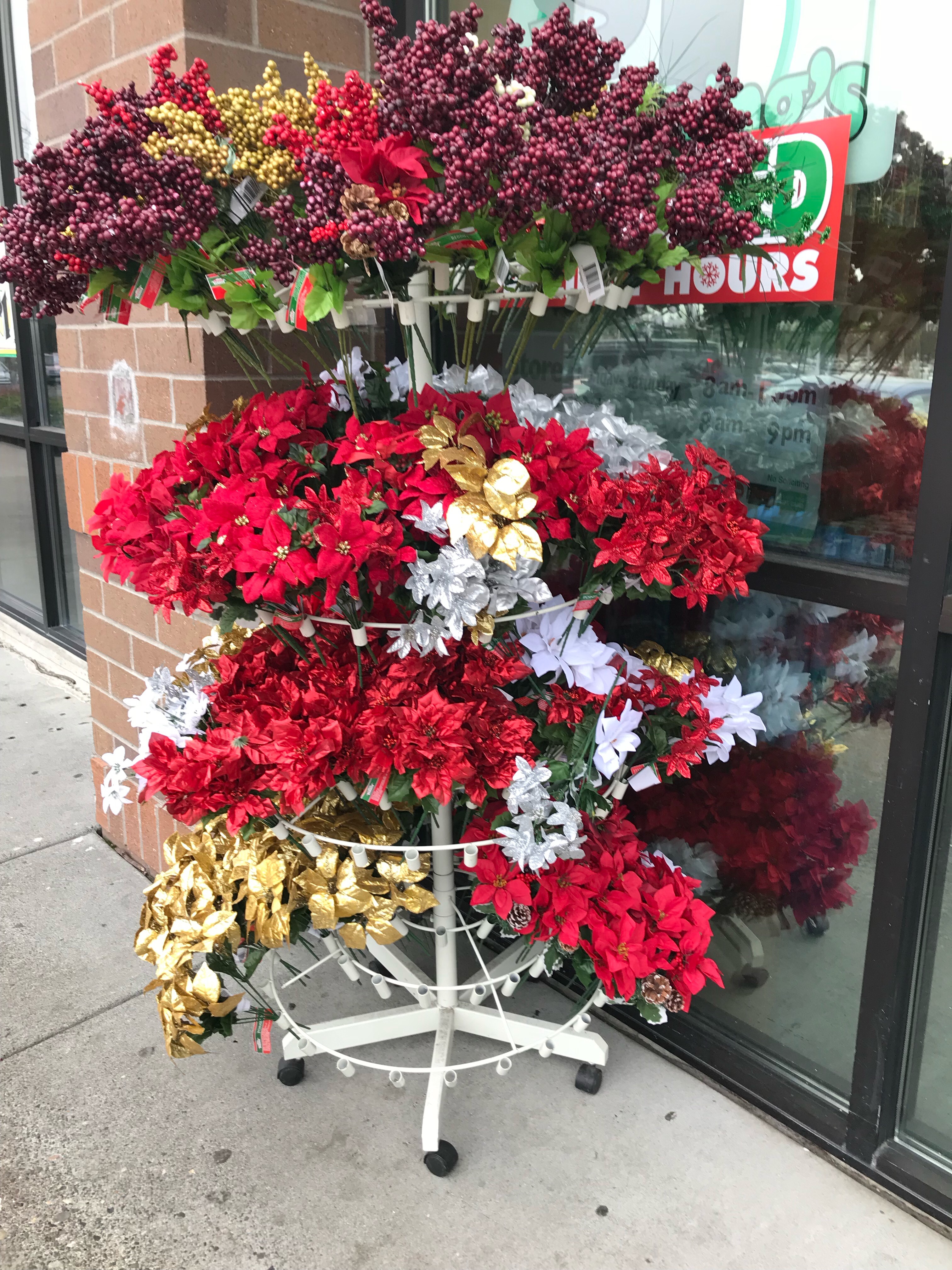 Once you have your stems/wreaths.  I cut my wreath pieces into smaller parts: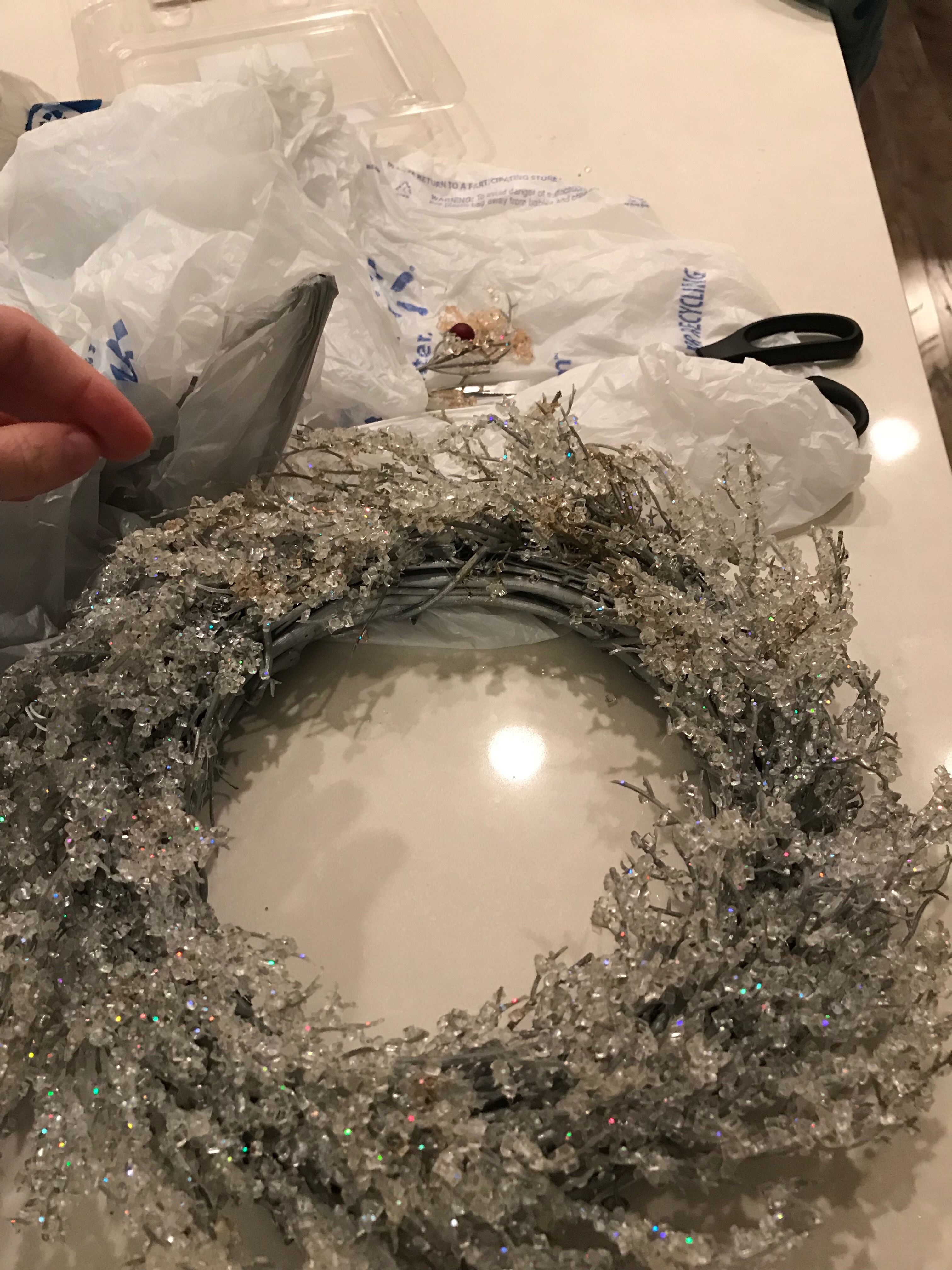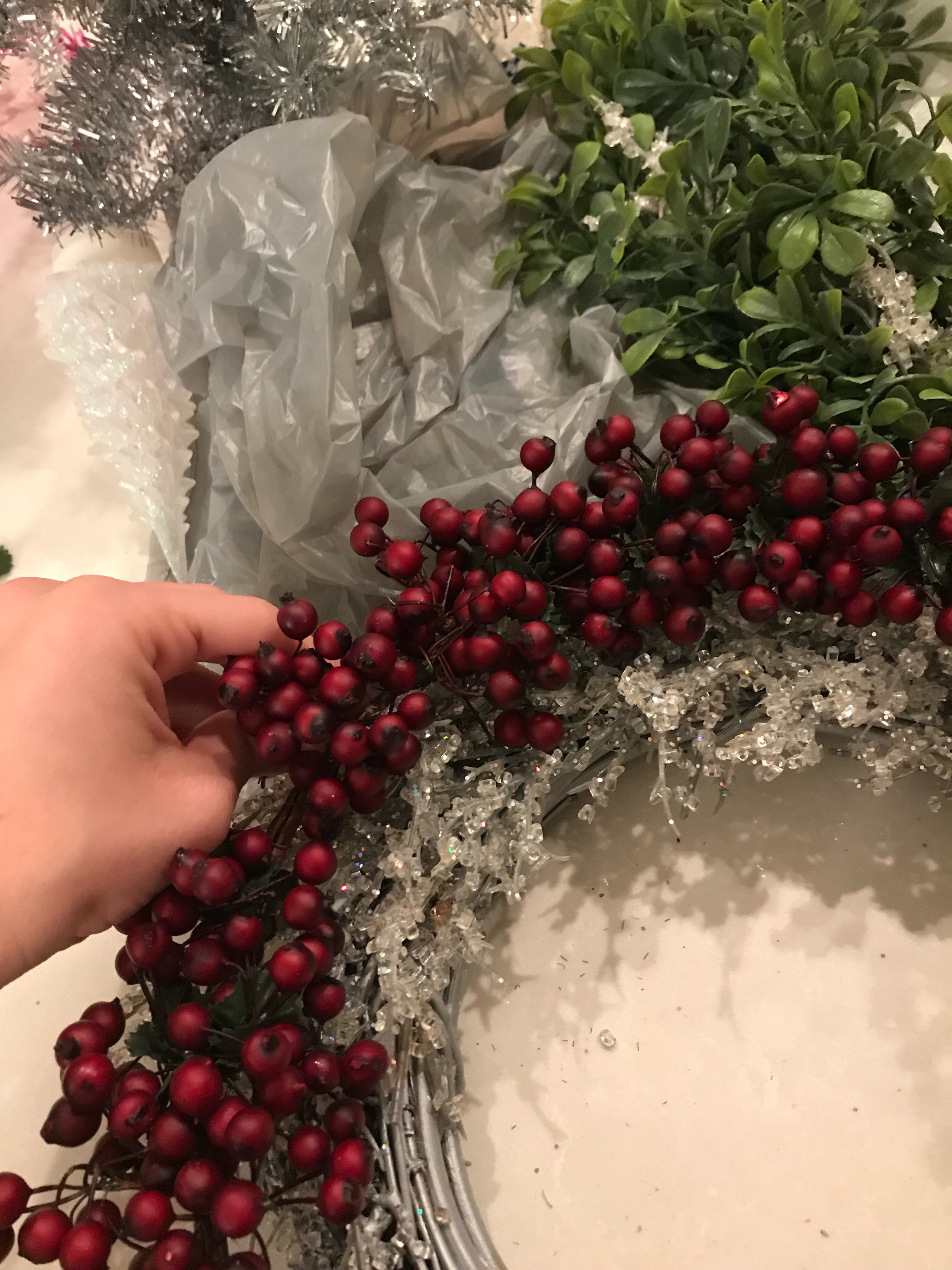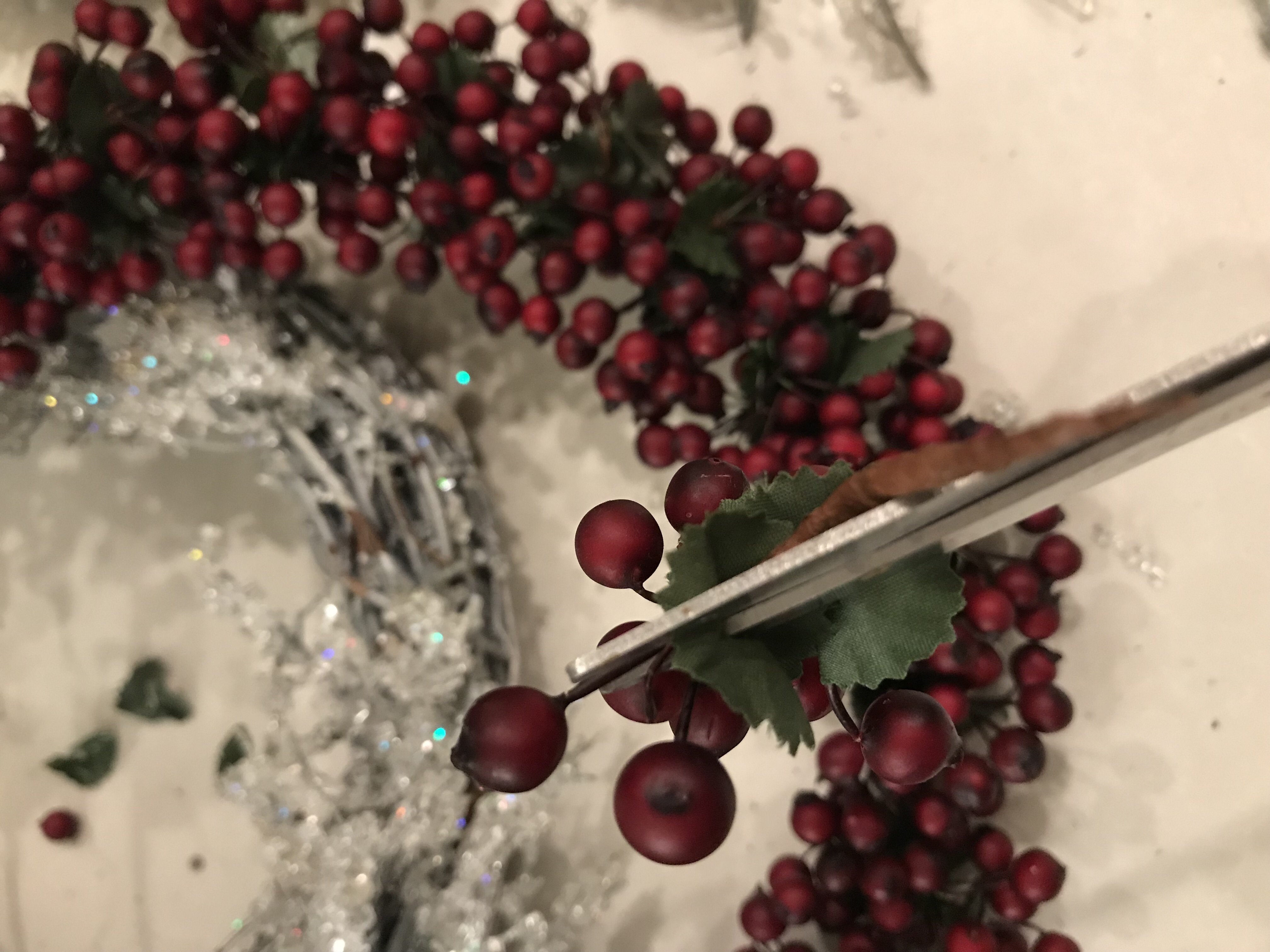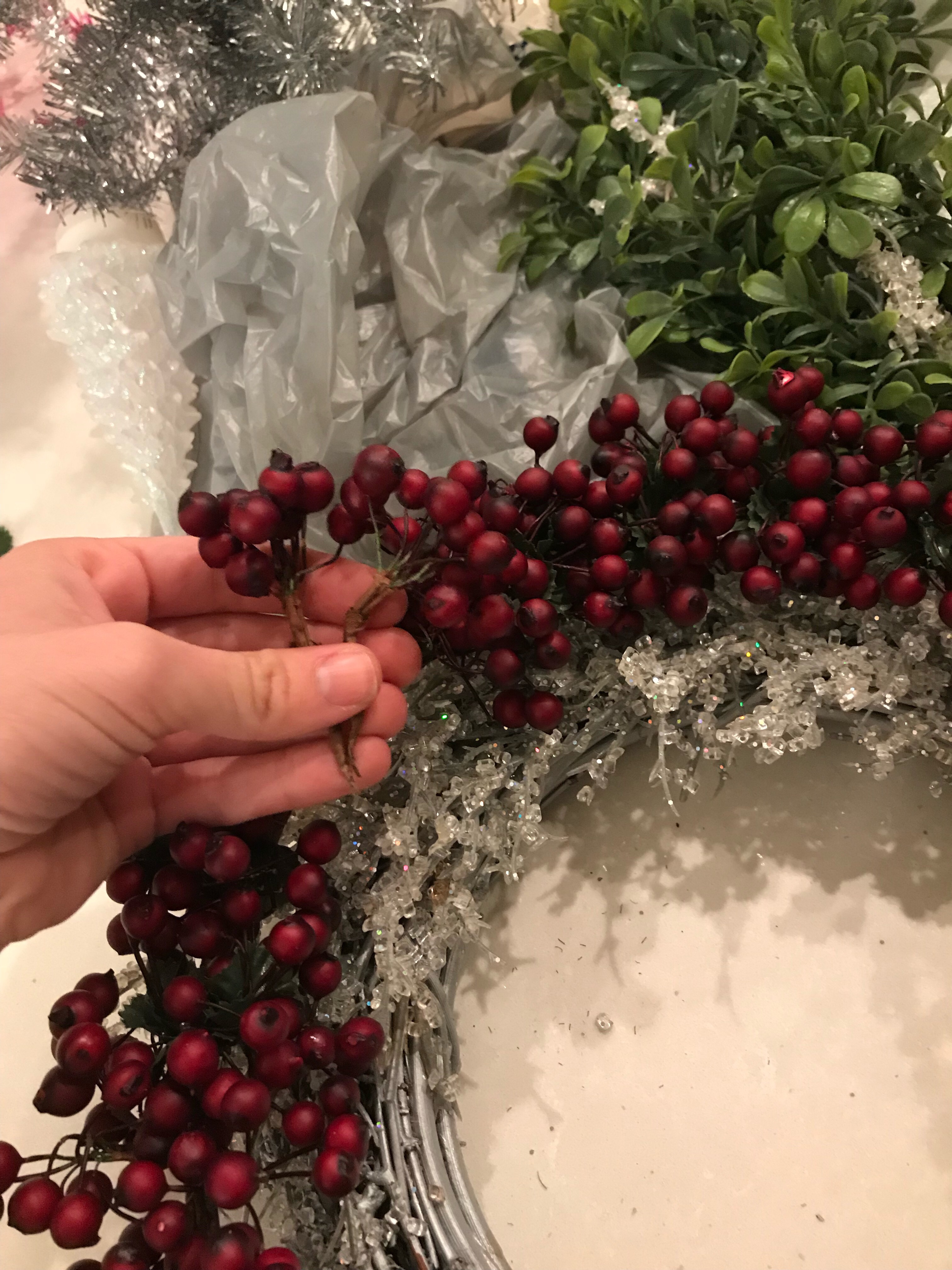 I have this green wreath from Ikea that I hang year round.  Instead of buying all new Christmas items, I just added those little pieces of berry and "frost" to the wreath.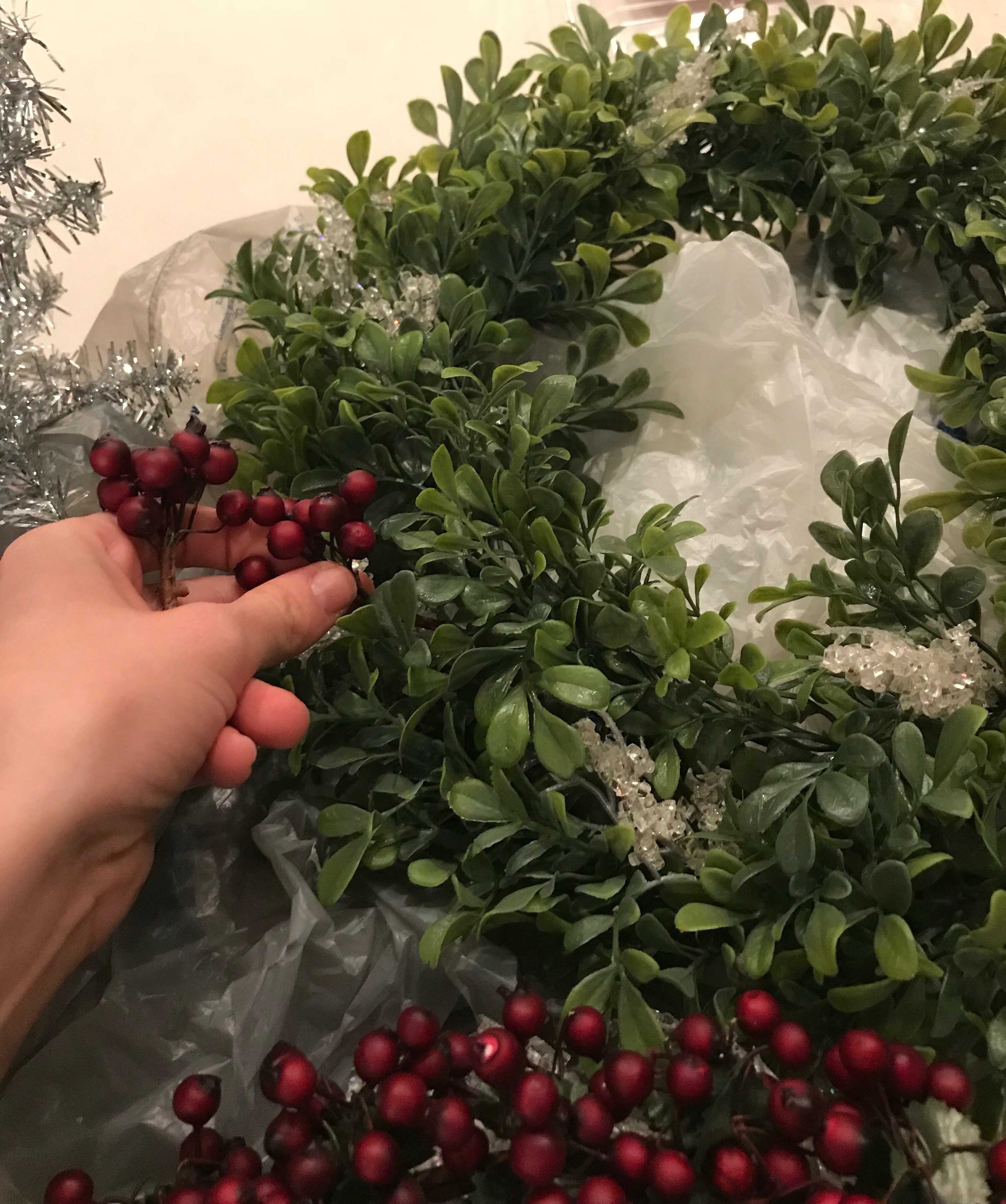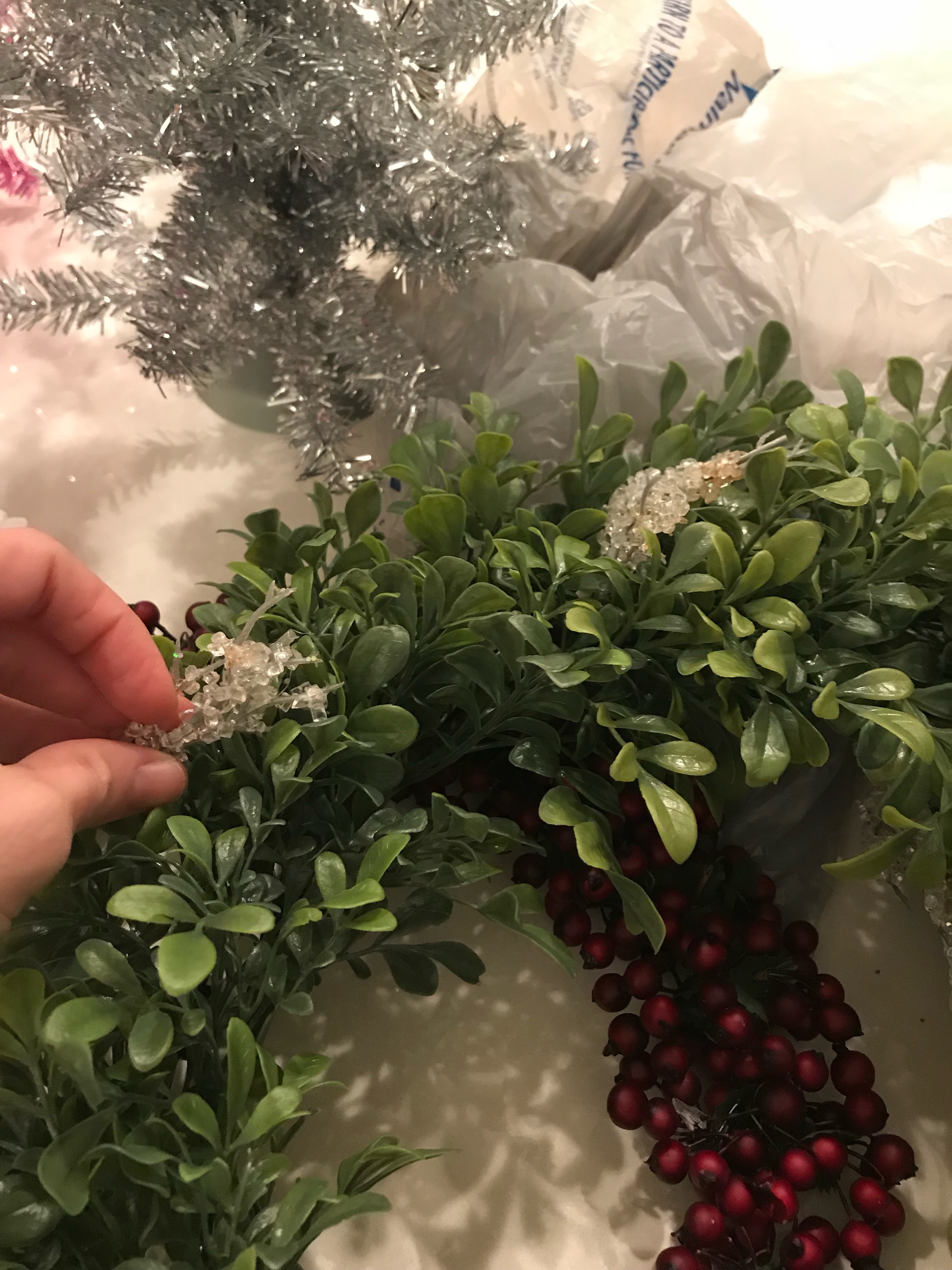 Here's how it turned out: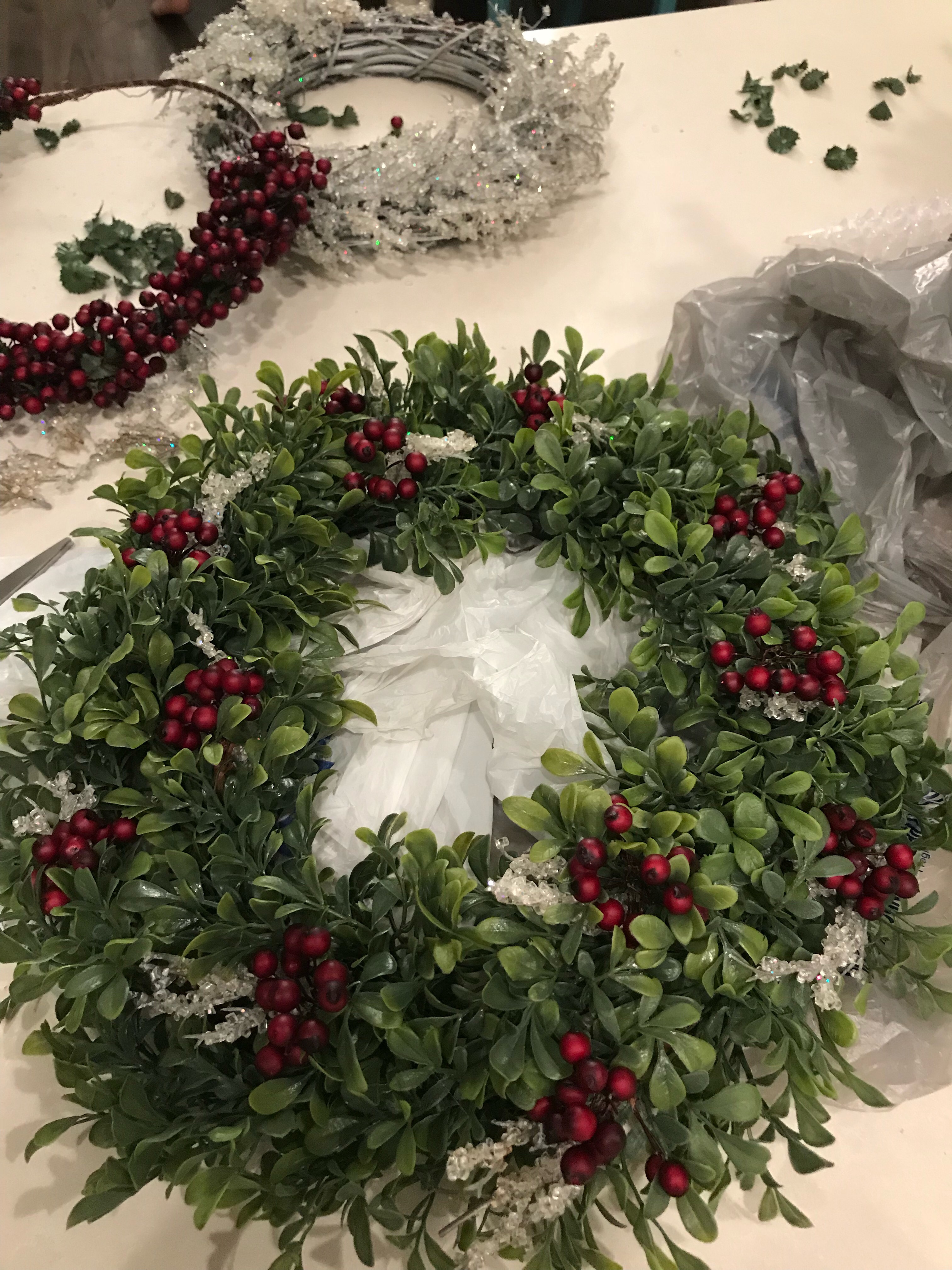 I ended up doing the exact some thing to plants that I also bought from Ikea that I use year round and they look awesome: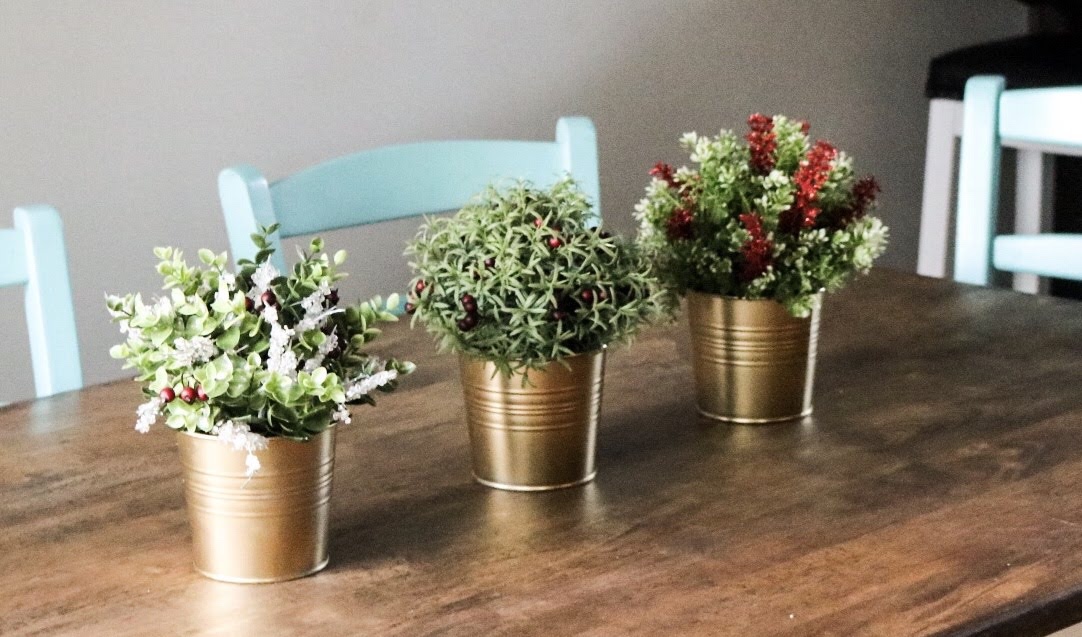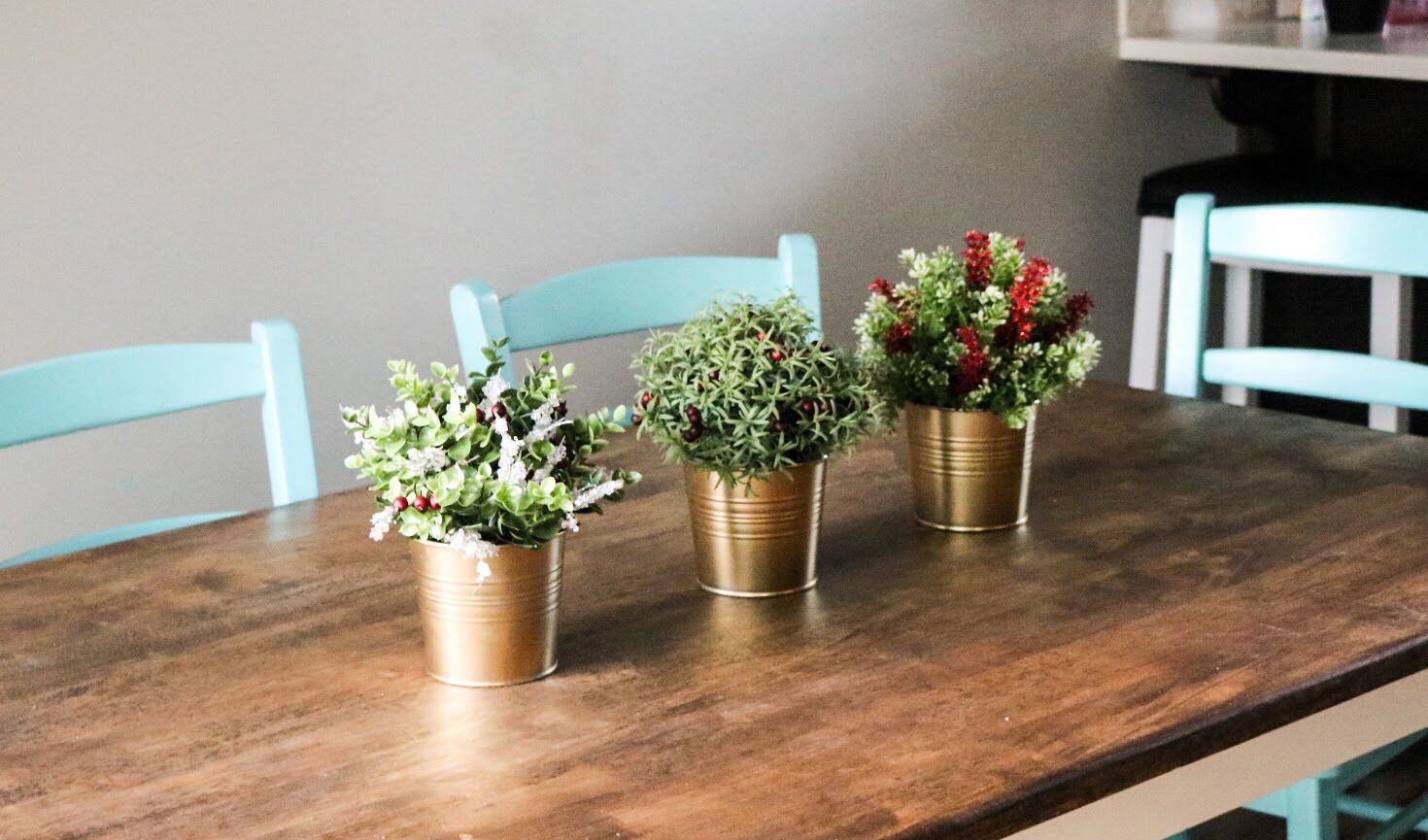 That's seriously all I did!  Isn't that so simple?!  It's fun to make everything "Christmasy" using things that I already have ad is way less work!  What do you think?  Are you going to try it?  Let me know what you find and make!  I'd love to see it!  Love you all!