So apparently I'm obsessed with tablescapes right now?  ?‍♀️ I don't know why but I'm just loving them!  Here's some details on the Easter one that I just did:
My kids and I dyed our Easter eggs using food coloring(regular & neon colors) and white vinegar and they turned out gorgeous!  I loved them so much that I had my kids make a ton and then I used them for the decor.  Here's my attempt at an artsy shot of the eggs: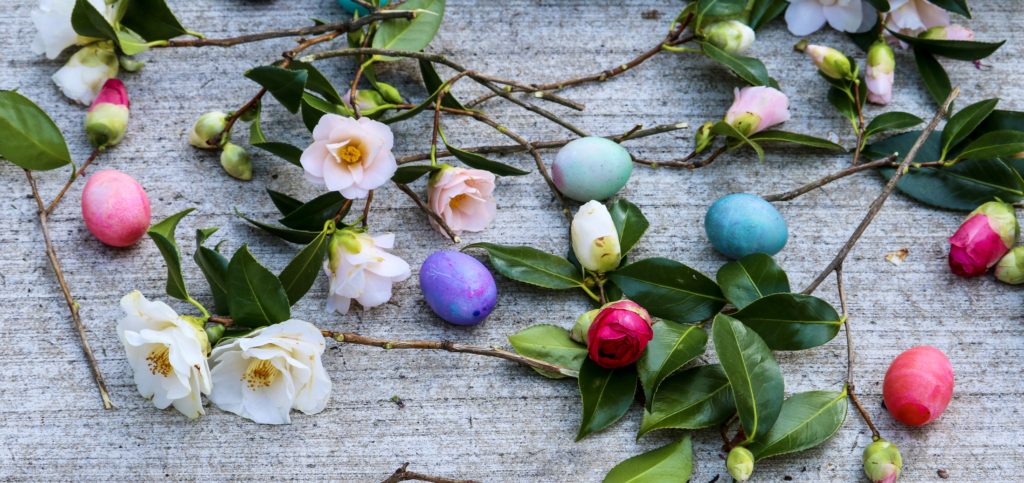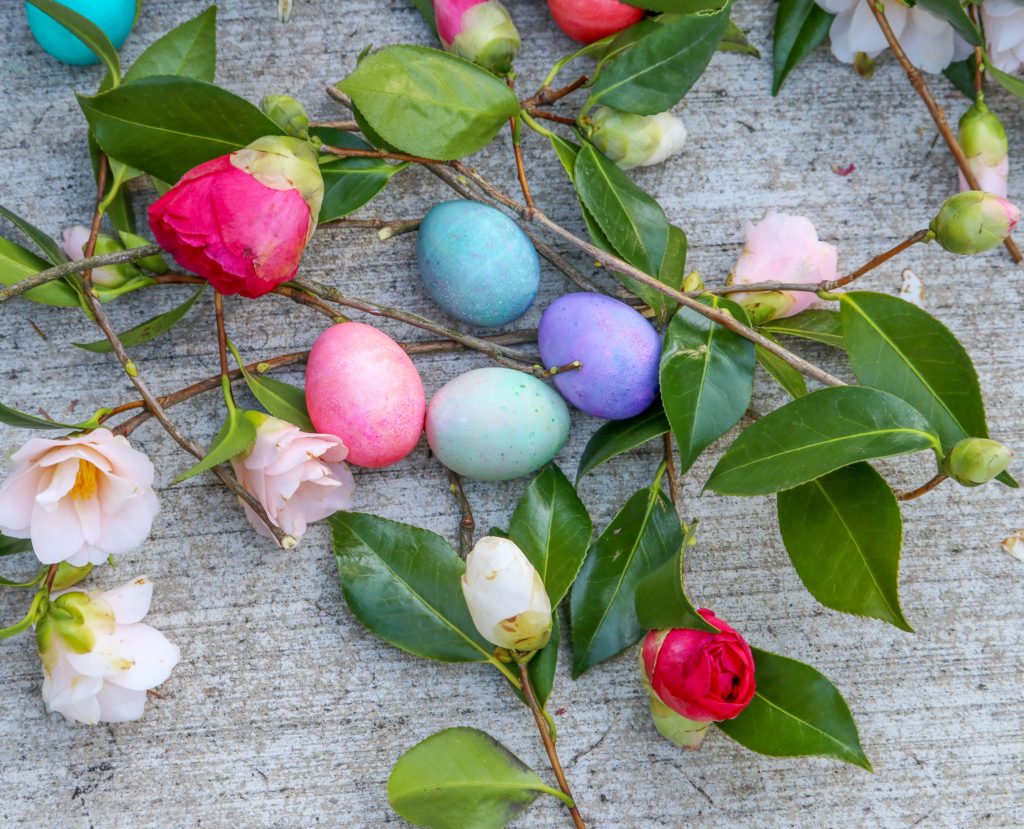 After attempting to get all artsy with the photos, I then put together the actual tablescape.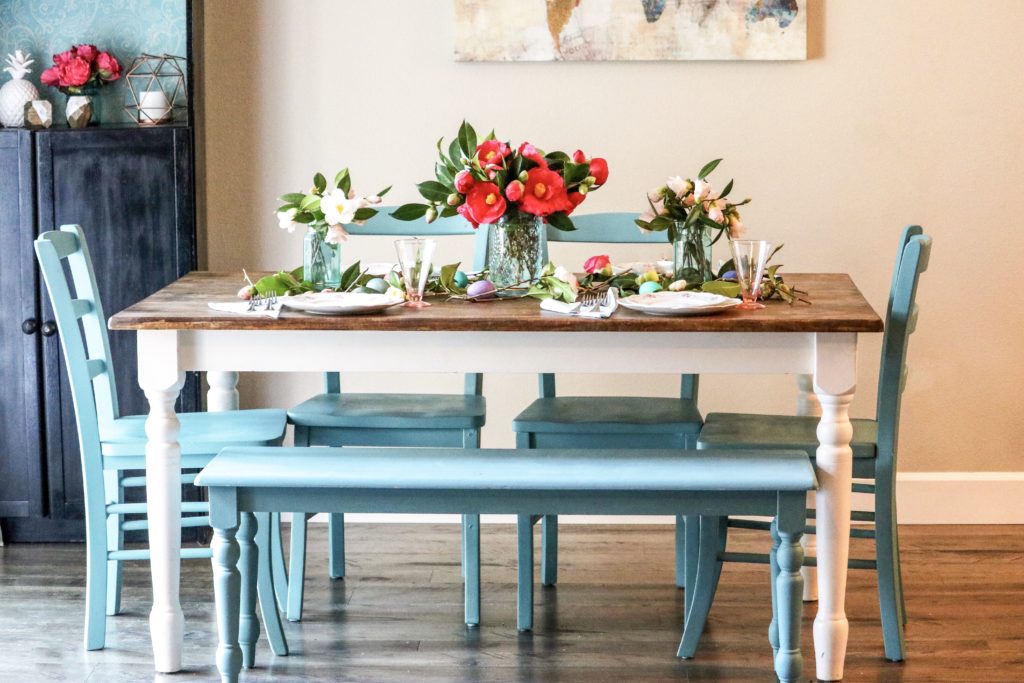 The table and chairs are thrift store pieces that I redid you can see how I did that here and here.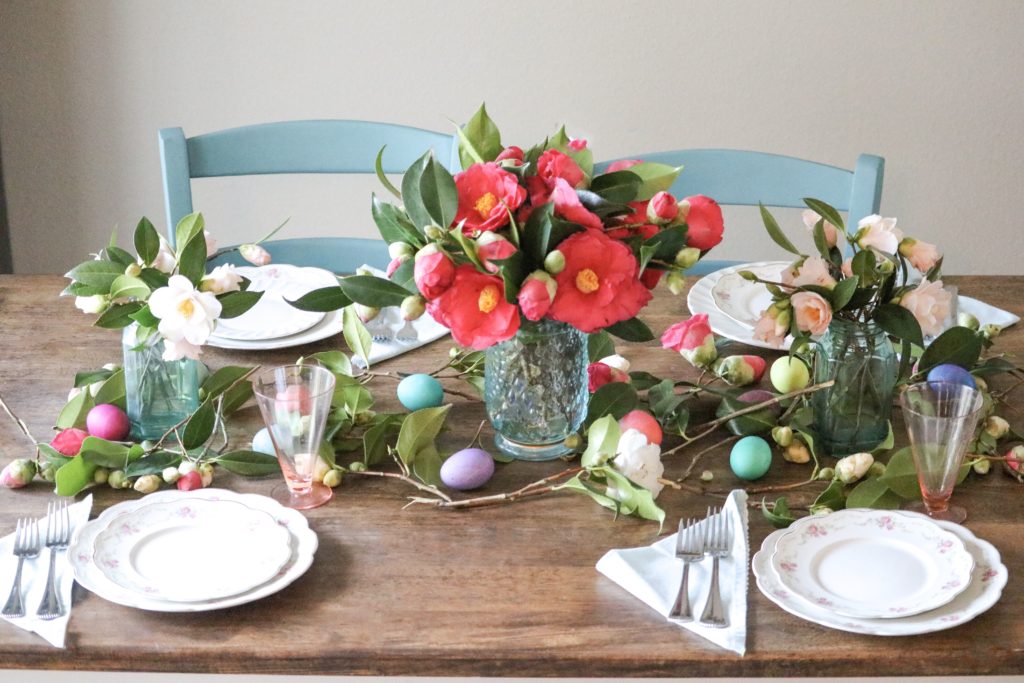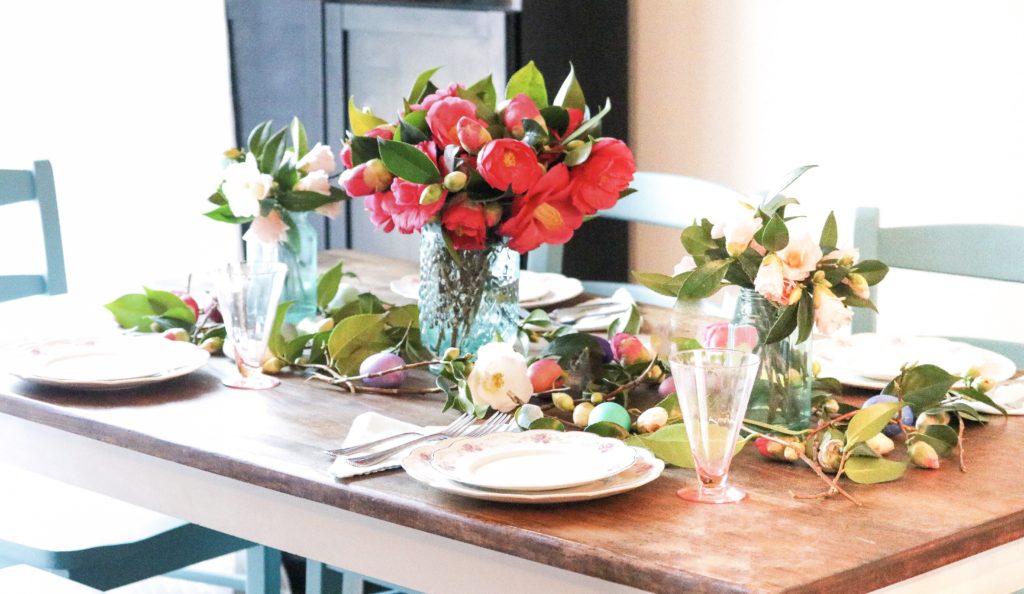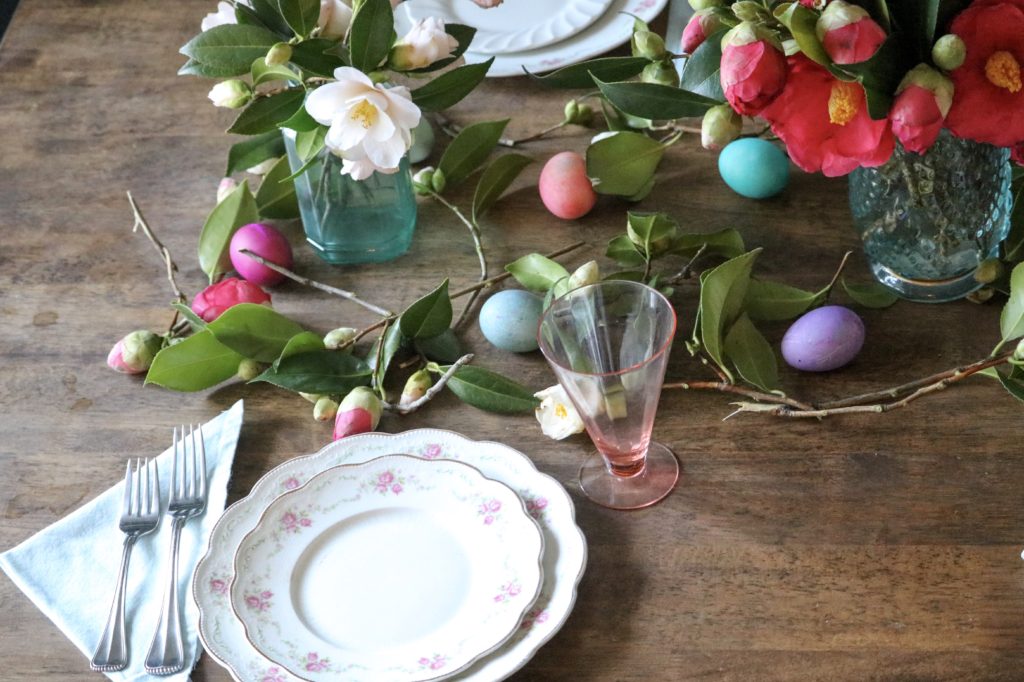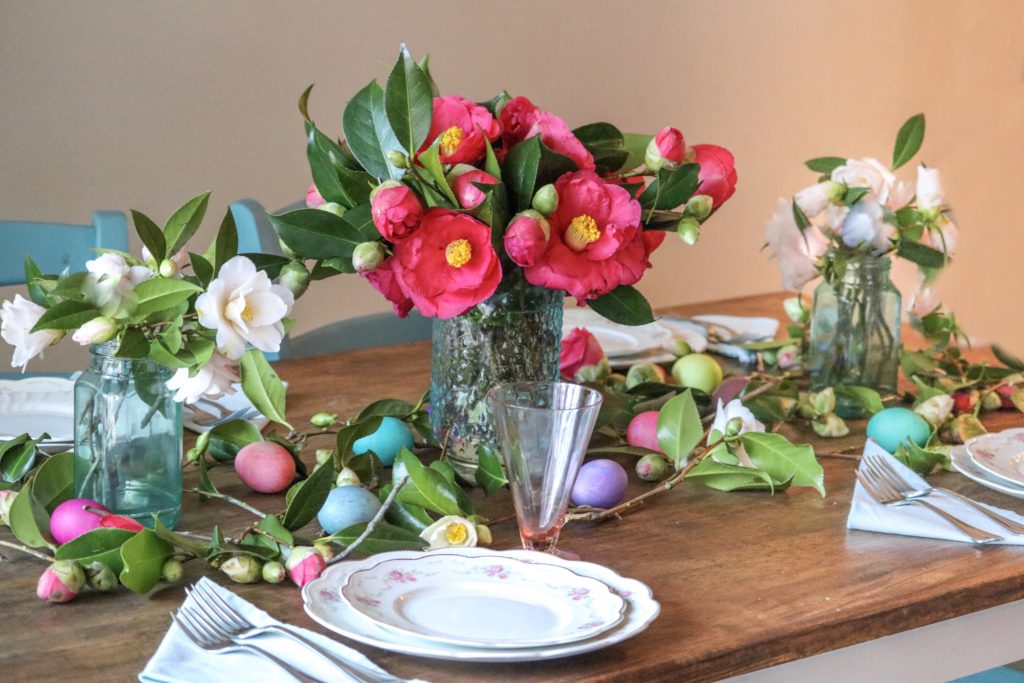 This entire thing cost me nothing!  The eggs were something that we did as a family for Easter, the flowers were from our yard and I only used dishes that I already had.  So incredibly easy, simple and pretty!  What do you think?  Did you make an Easter tablescape?  Have you ever used the food coloring and vinegar method?
Thanks for visiting!  I love reading your comments! Love you all!