Have you ever thought about an inexpensive way to update your tile floors?  It can be expensive, but I found a cheaper and easier way to update your ugly tile!  I'm slowly redoing each room in my house, and I had a really sad looking laundry room! The tile was the first thing that I wanted to change! Here it is before: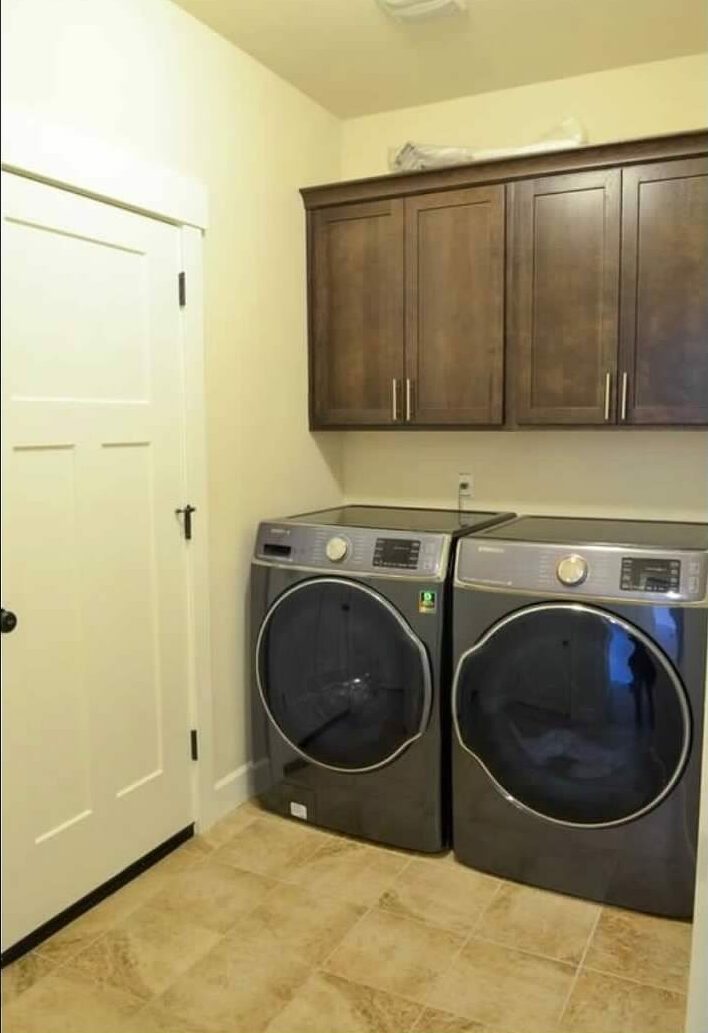 I got the Rustoleum Rocksolid Home kit, to paint my tile.  It's a gallon and a little bit goes a long way!  I still have a ton left over!
Before any painting happened, I swept and mopped the tile so that it was fresh and clean for the paint.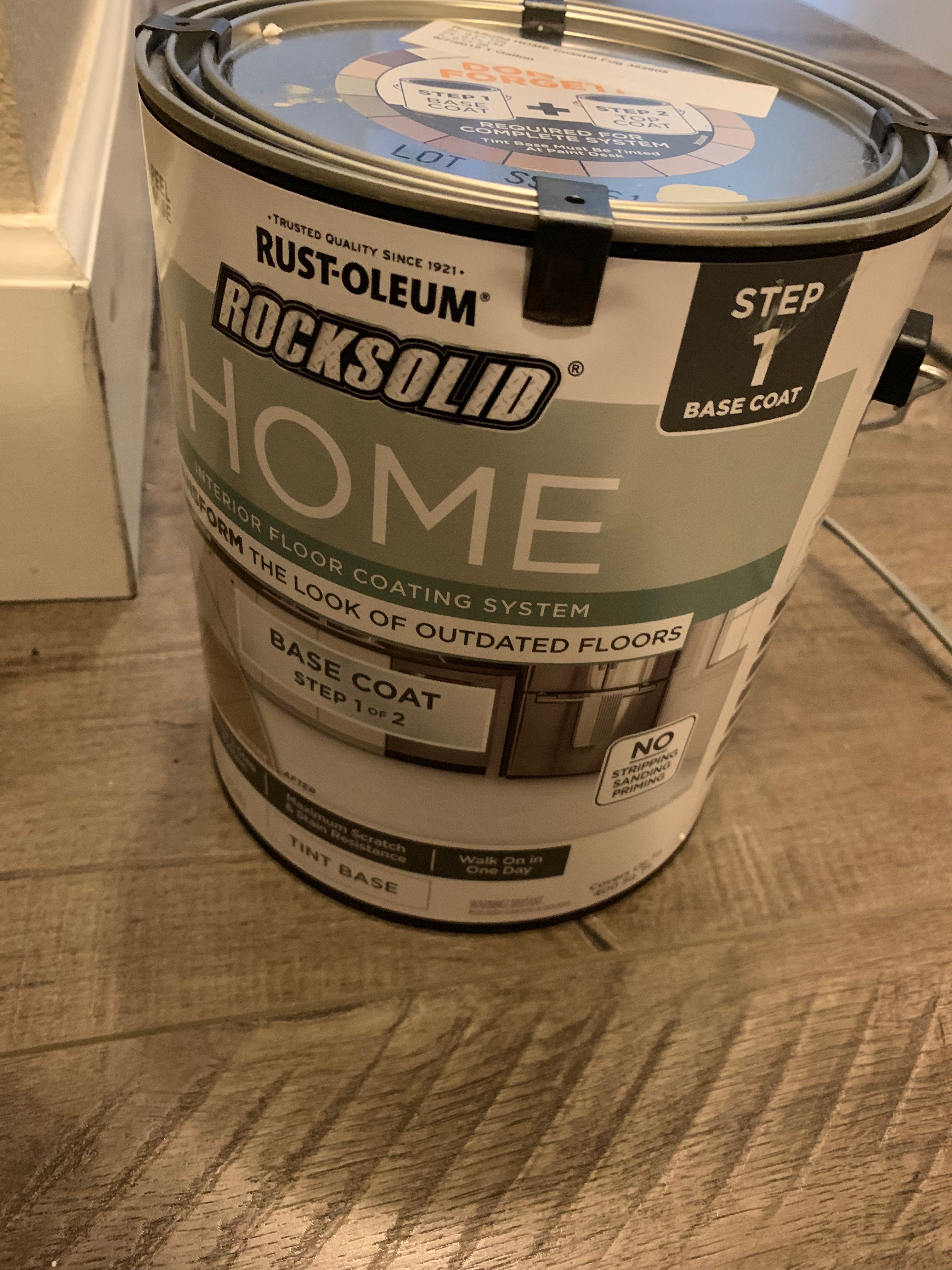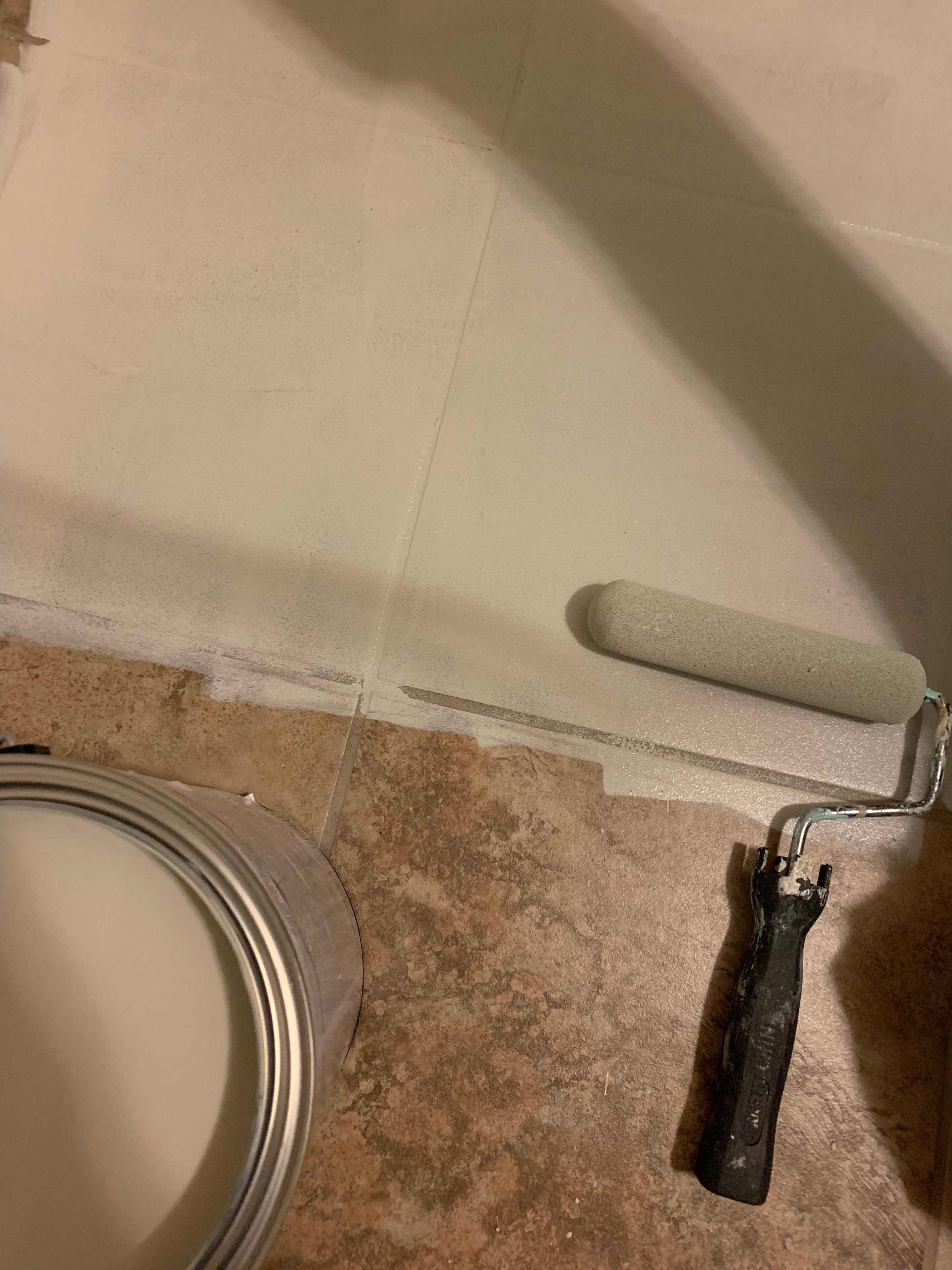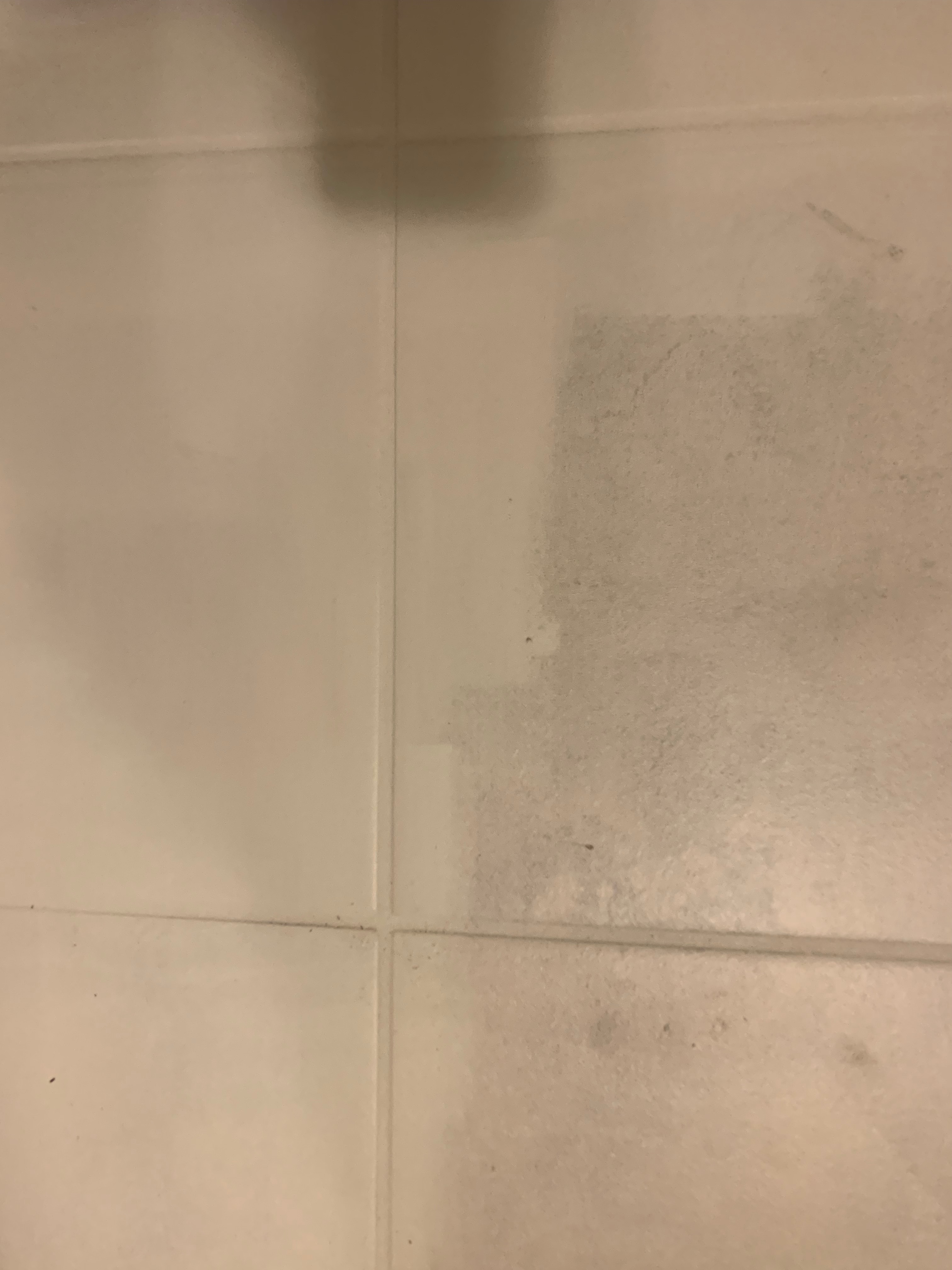 The directions say to only apply a second coat if needed, but I still saw the weird pattern after the first coat. The light color was pretty, but it wasn't quite what I was hoping for. I wanted to darken the color a little bit, so I thought I could cover up the pattern and darken it all with a second coat.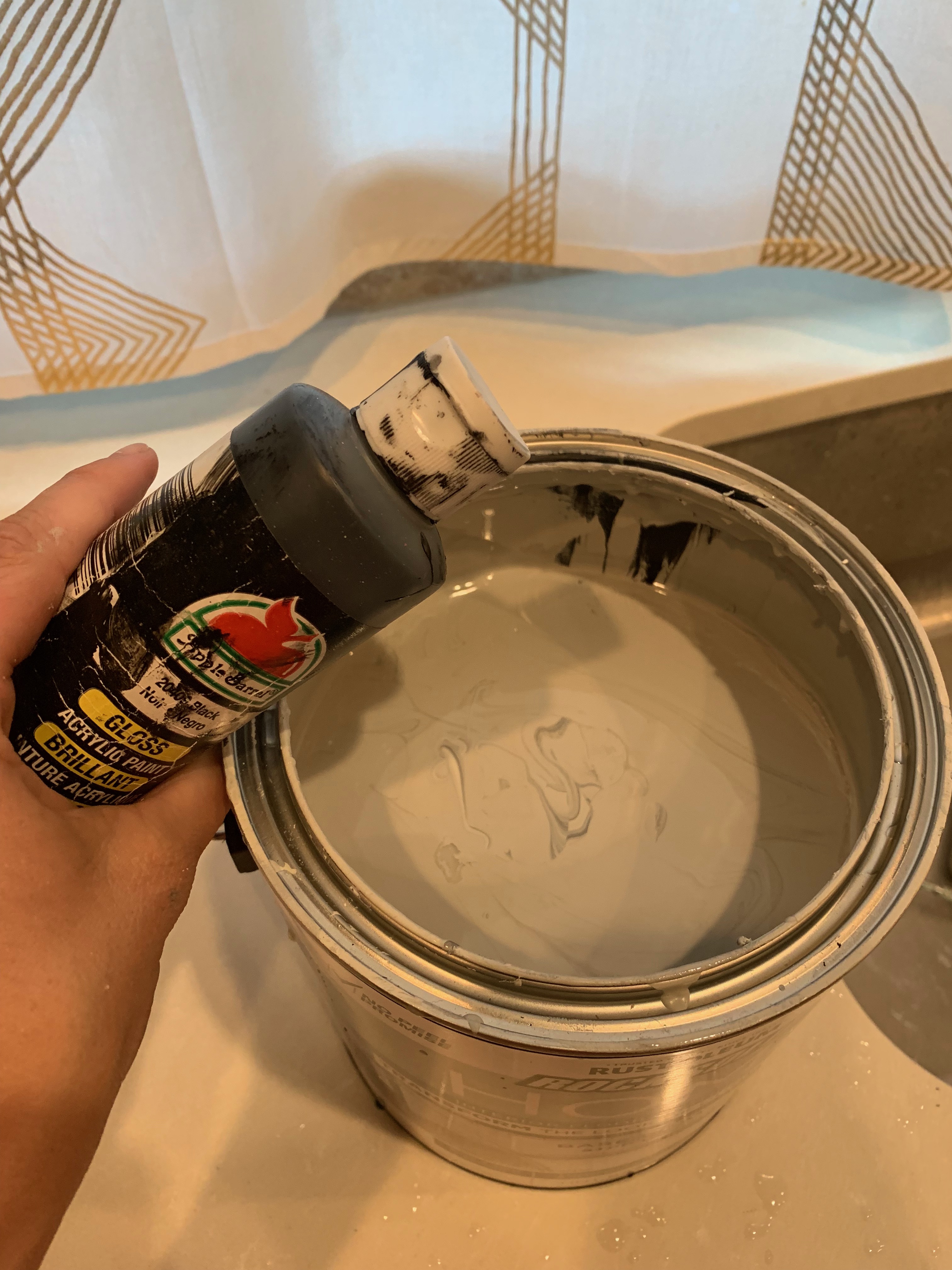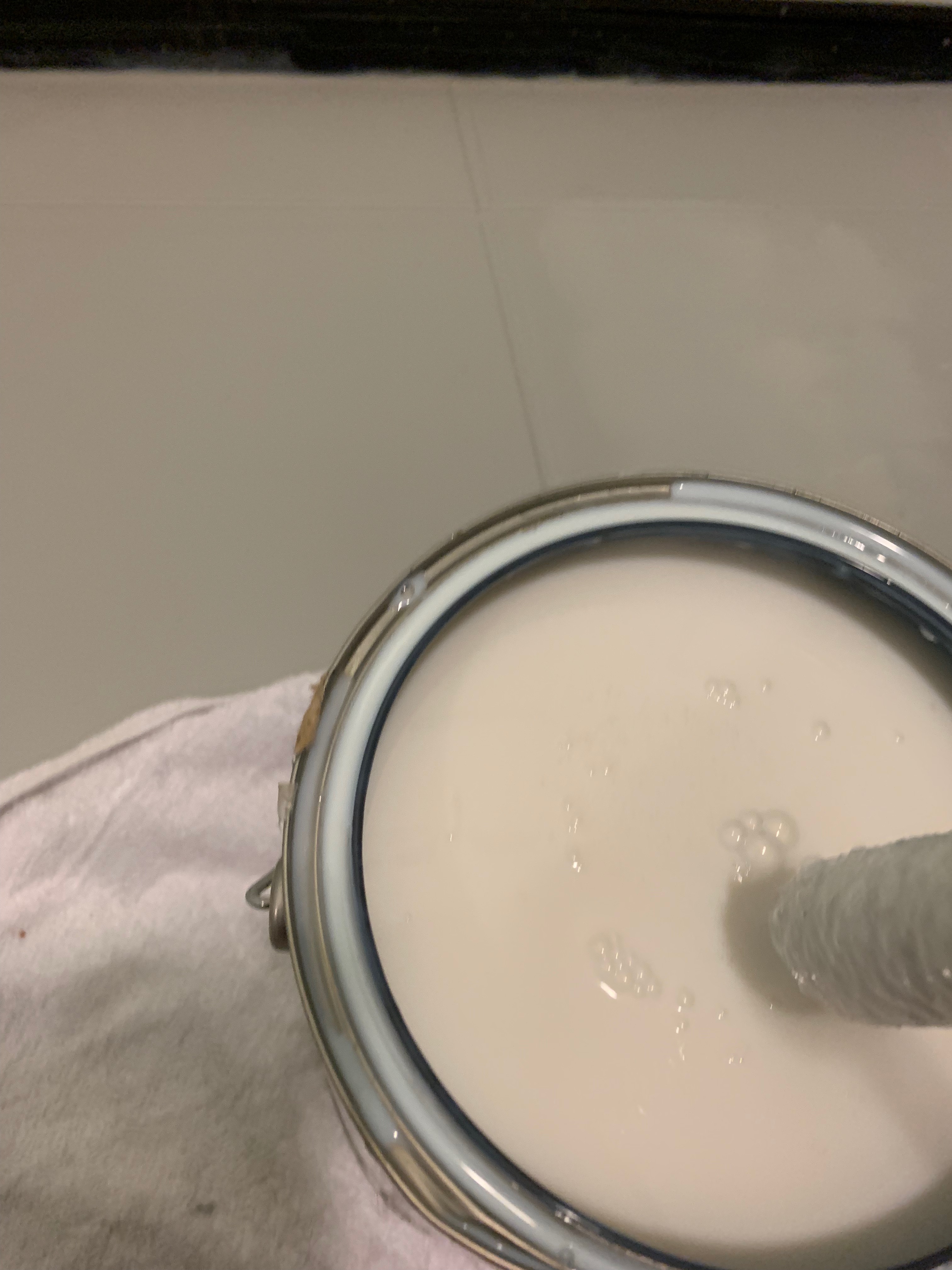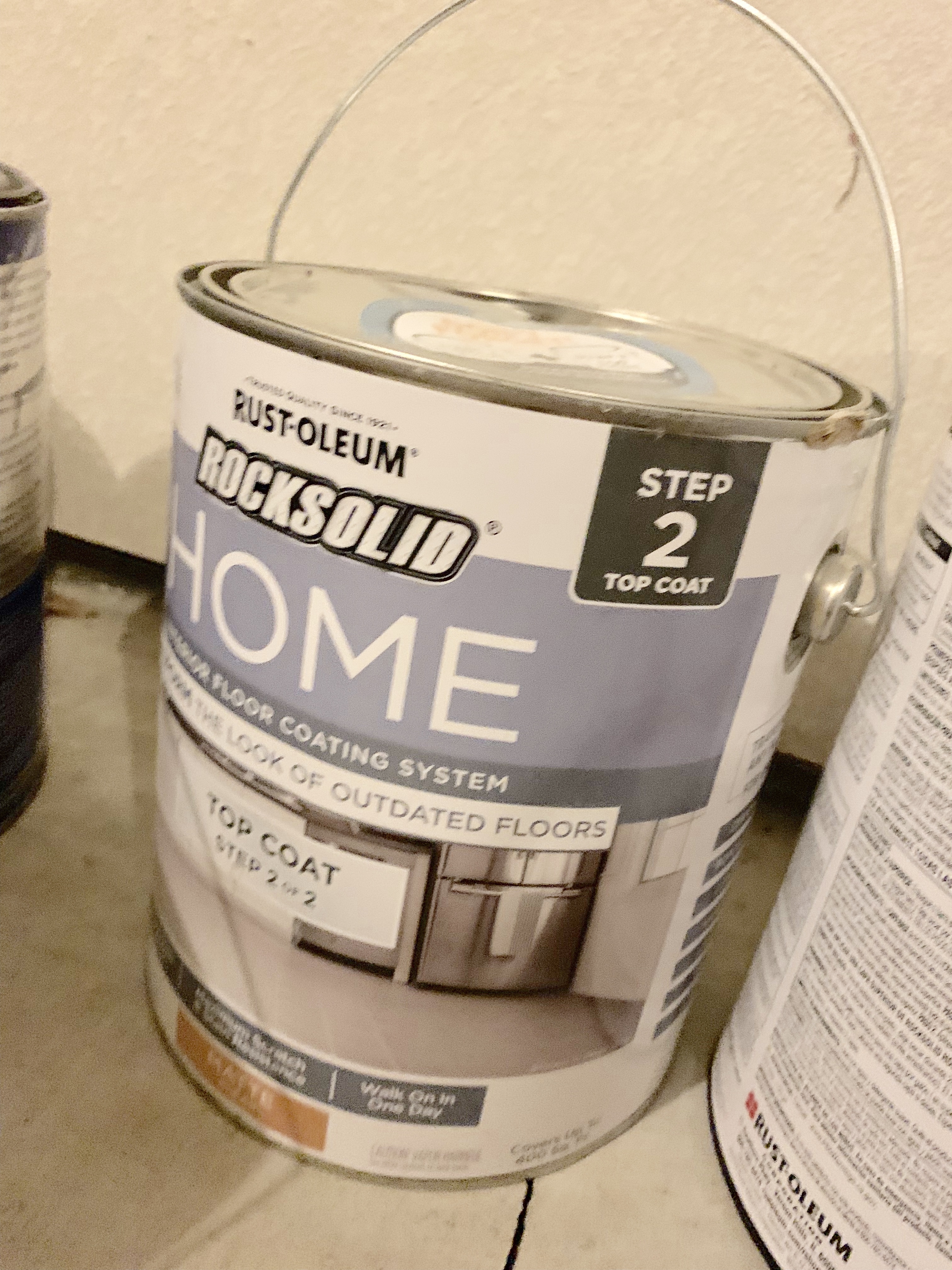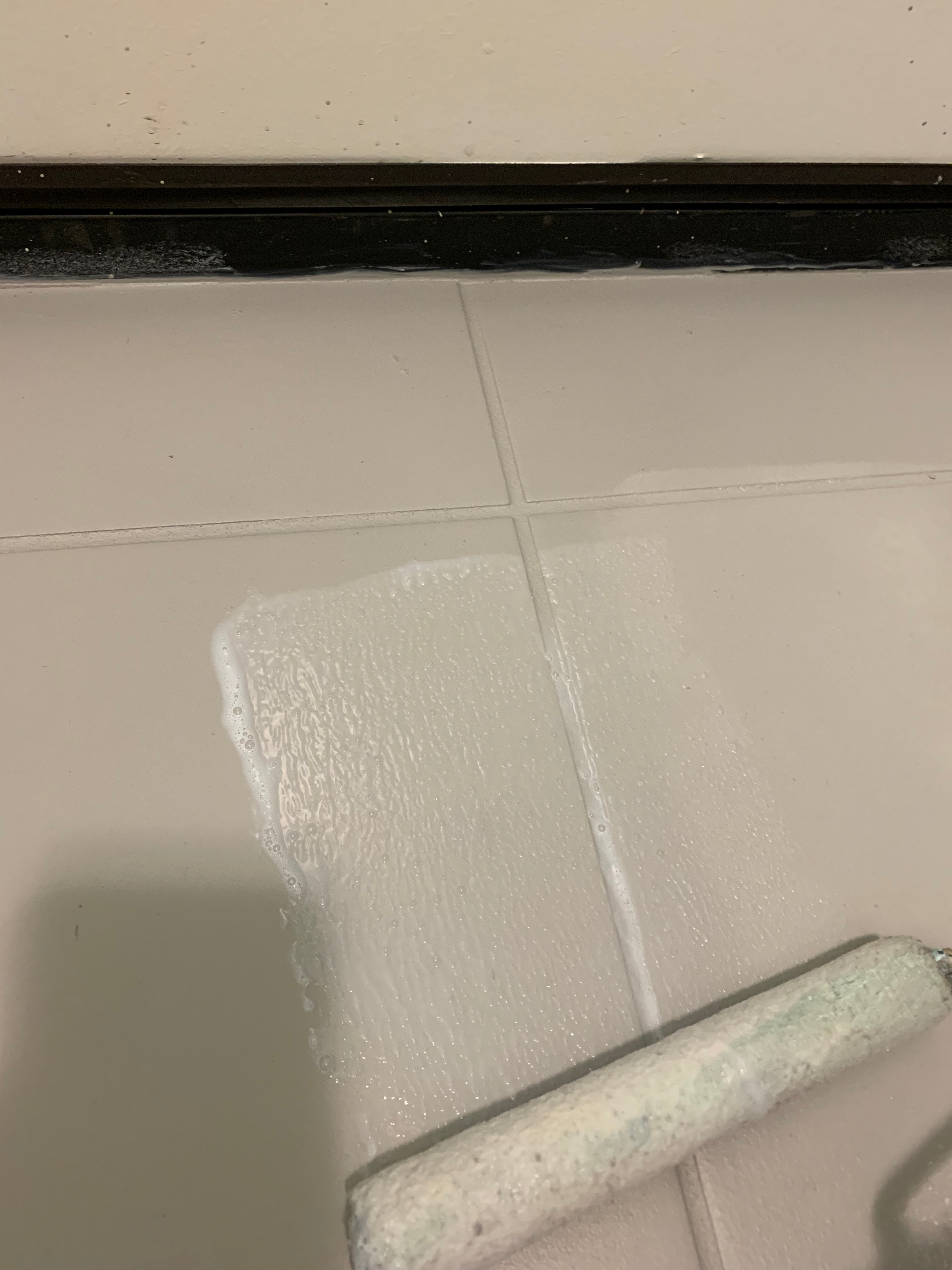 It has been a week, and the tile has held up nicely!  I love the floors, and now I want to paint all of the tile in my house!  It also pushed me to finally paint the walls and cupboards in the laundry room!  I love it in there now!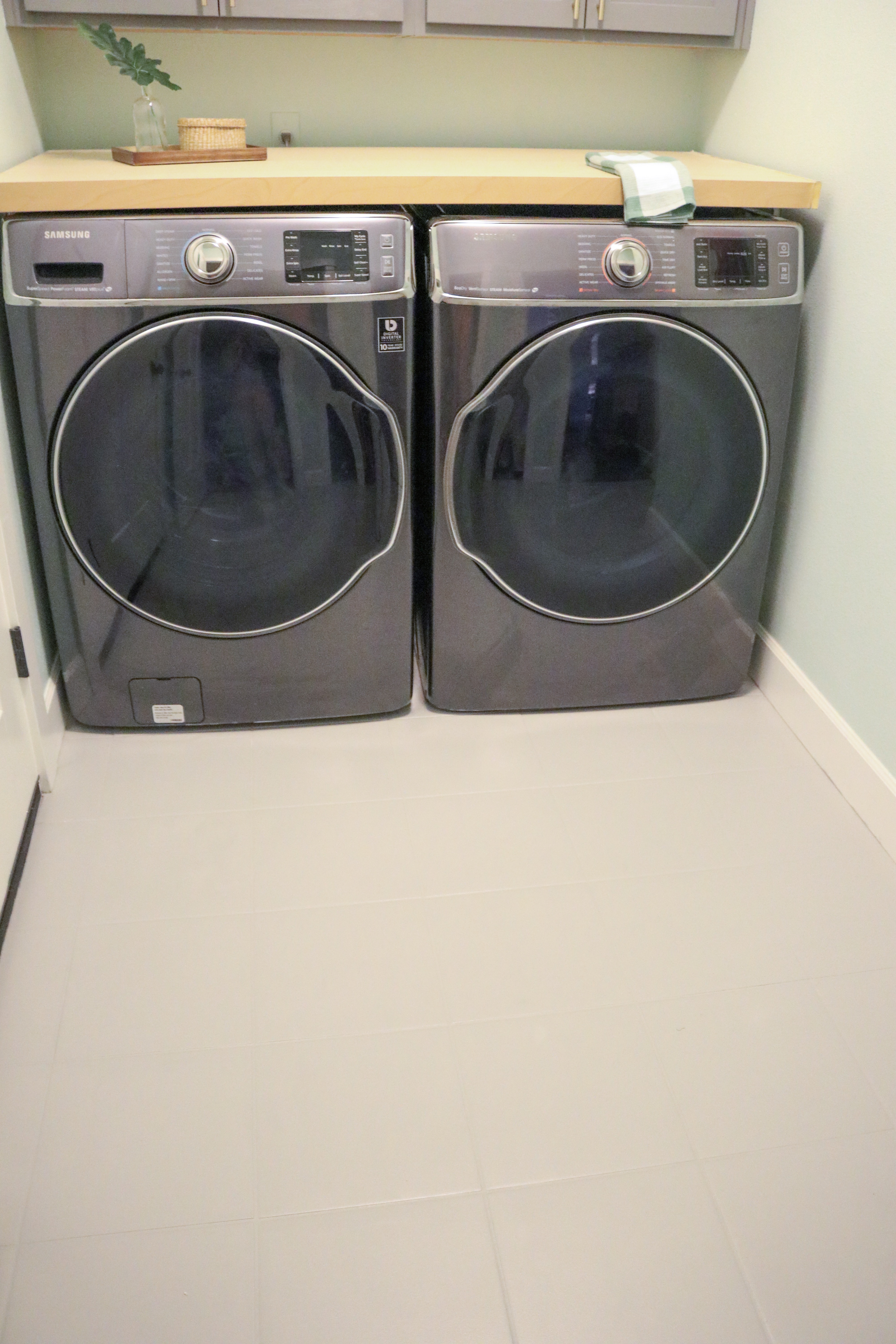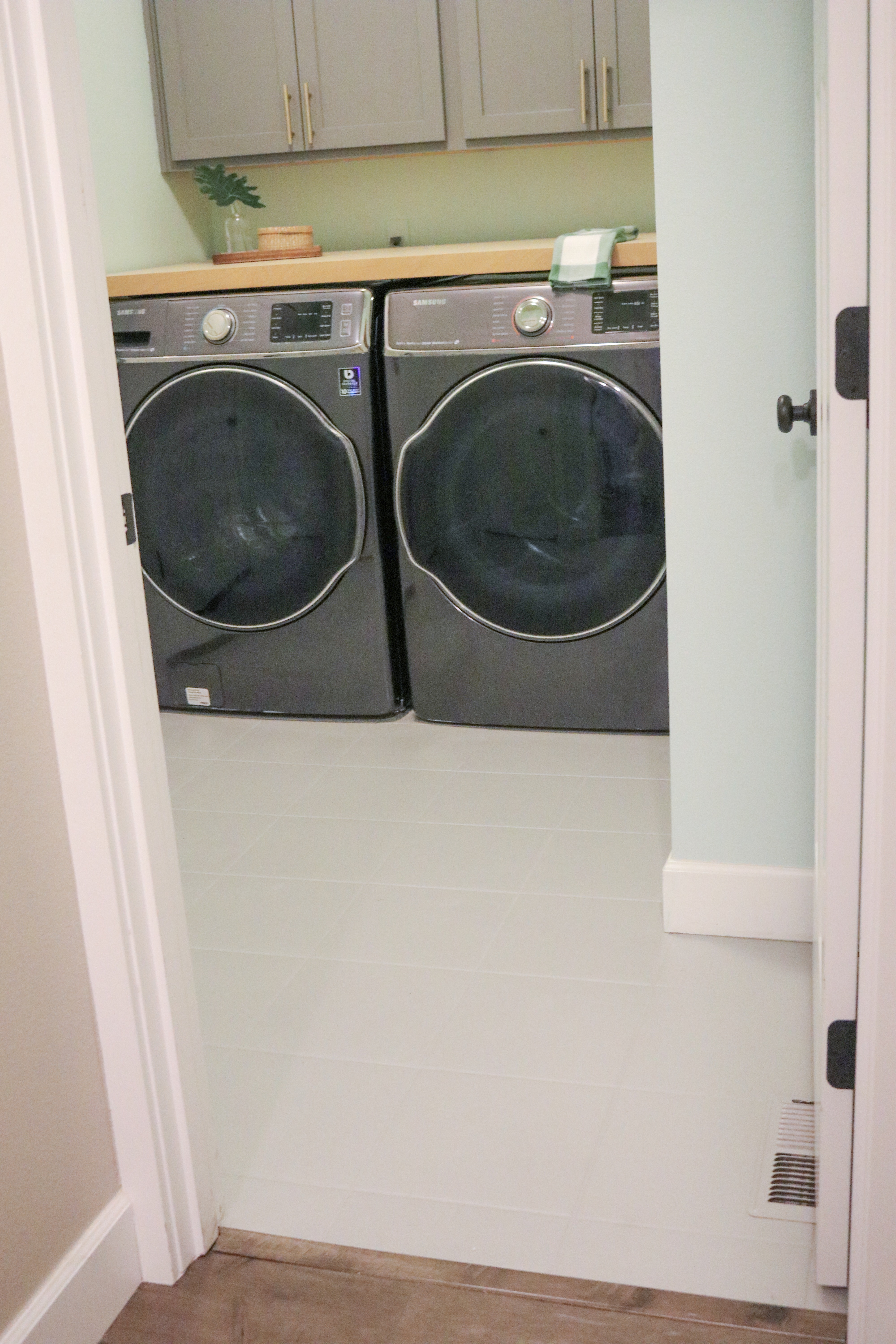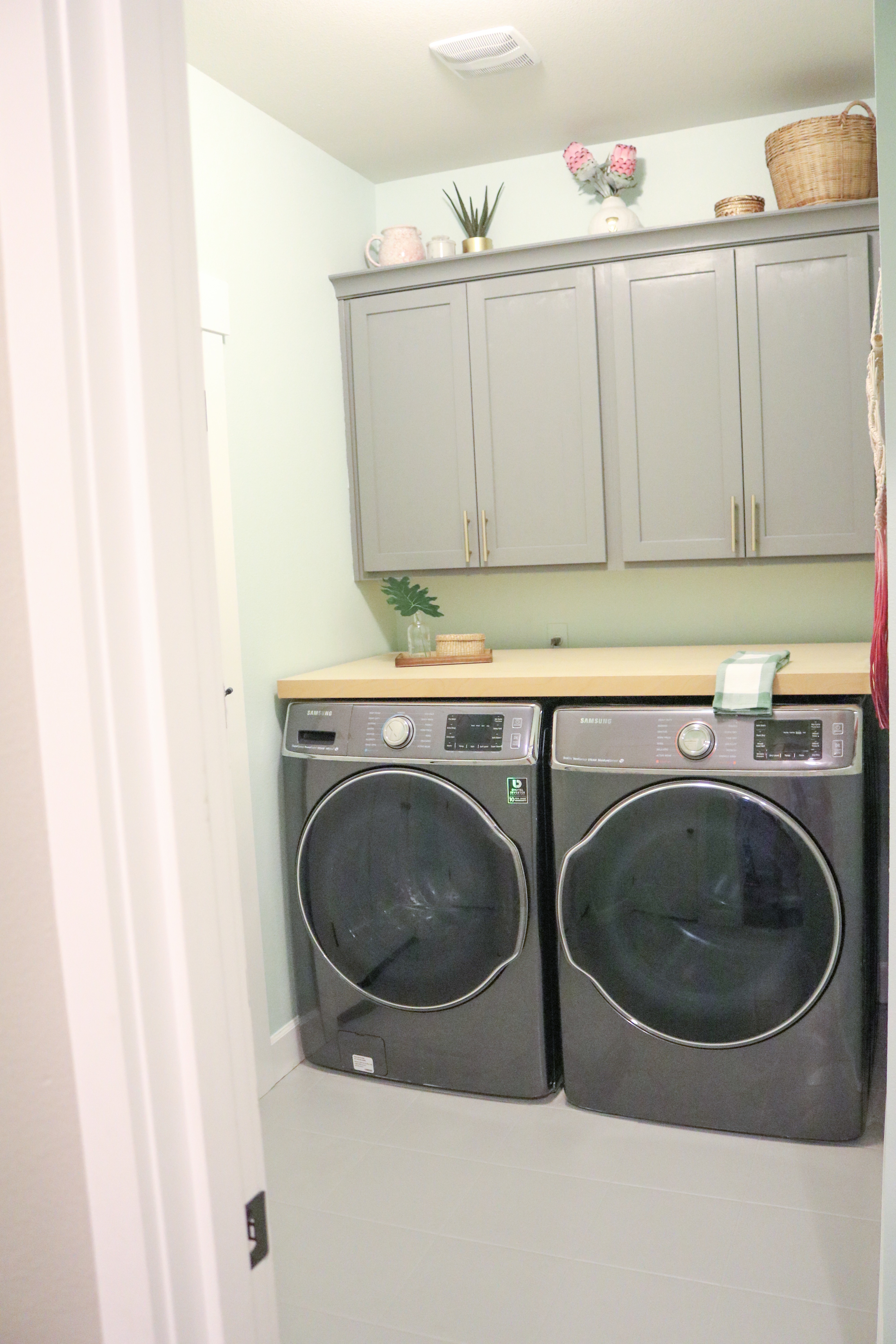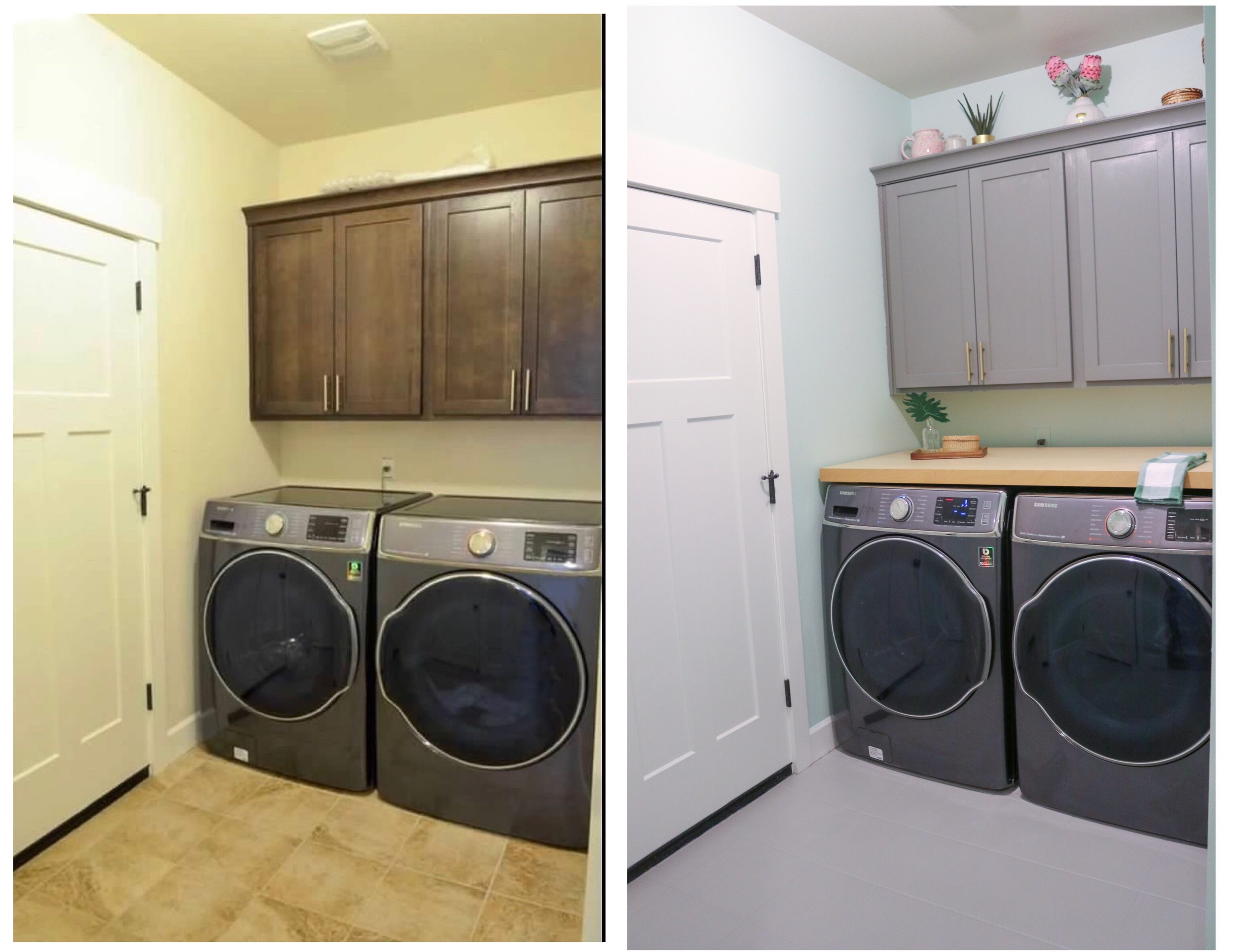 I will be sharing soon how I painted and updated other parts of the laundry room, but for now, that's how I updated the tile!  It was so easy, and it looks great!  What do you think about the transformation?!  I'd love to hear your thoughts!  Love you all!