Can you believe that I made this spring wreath for only $4?!  Here's how I did it: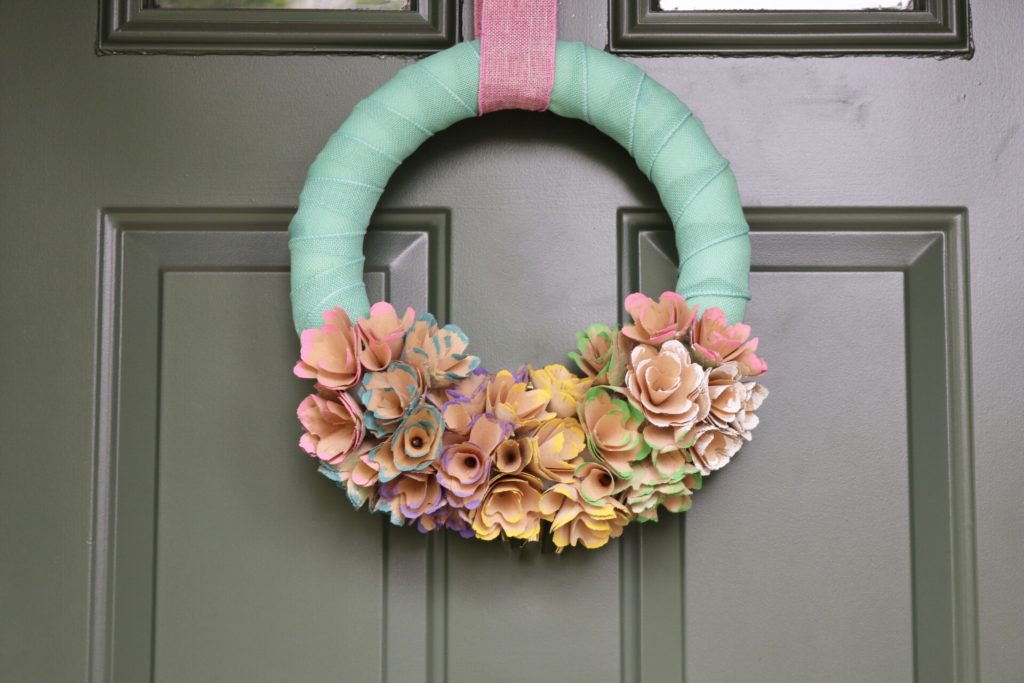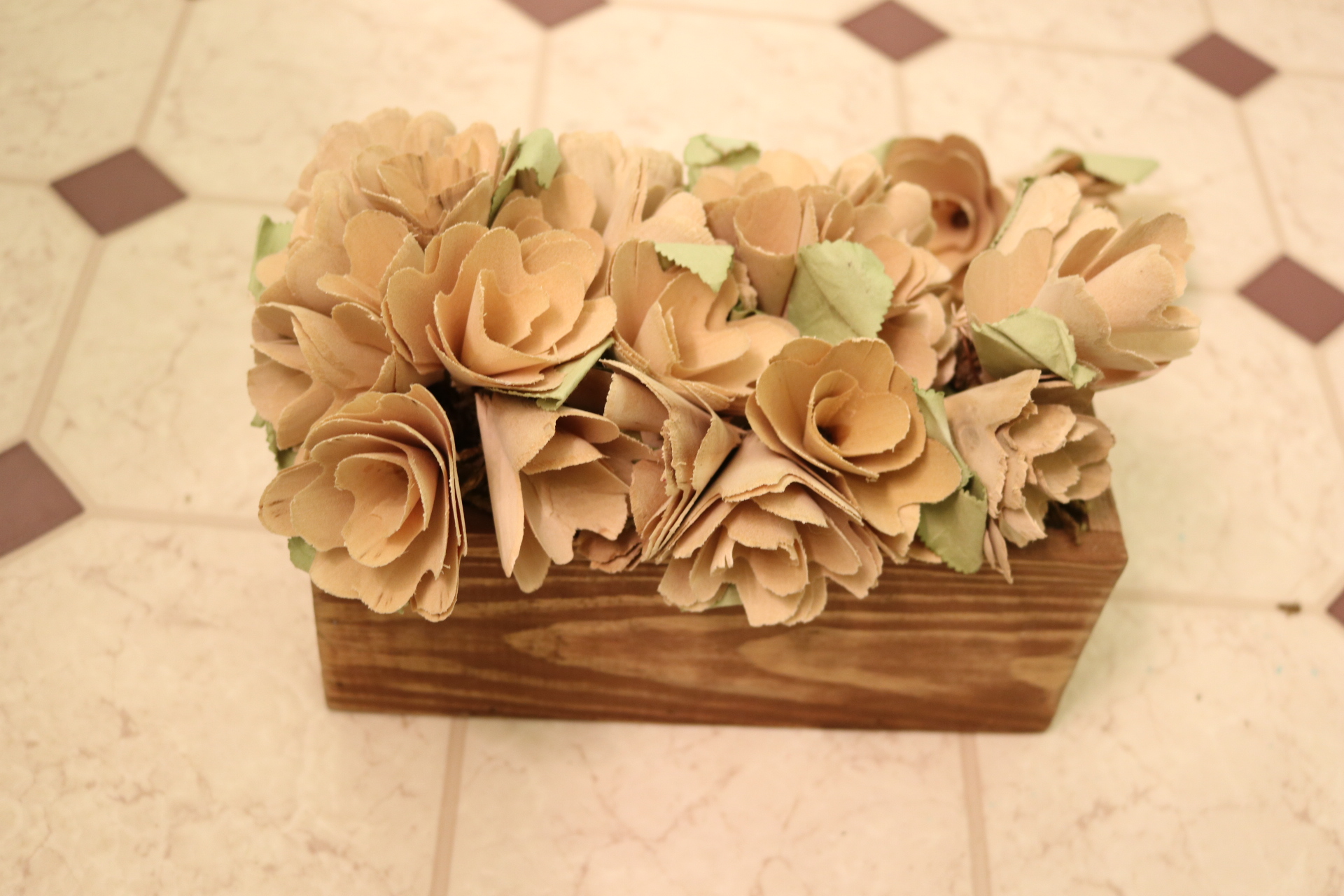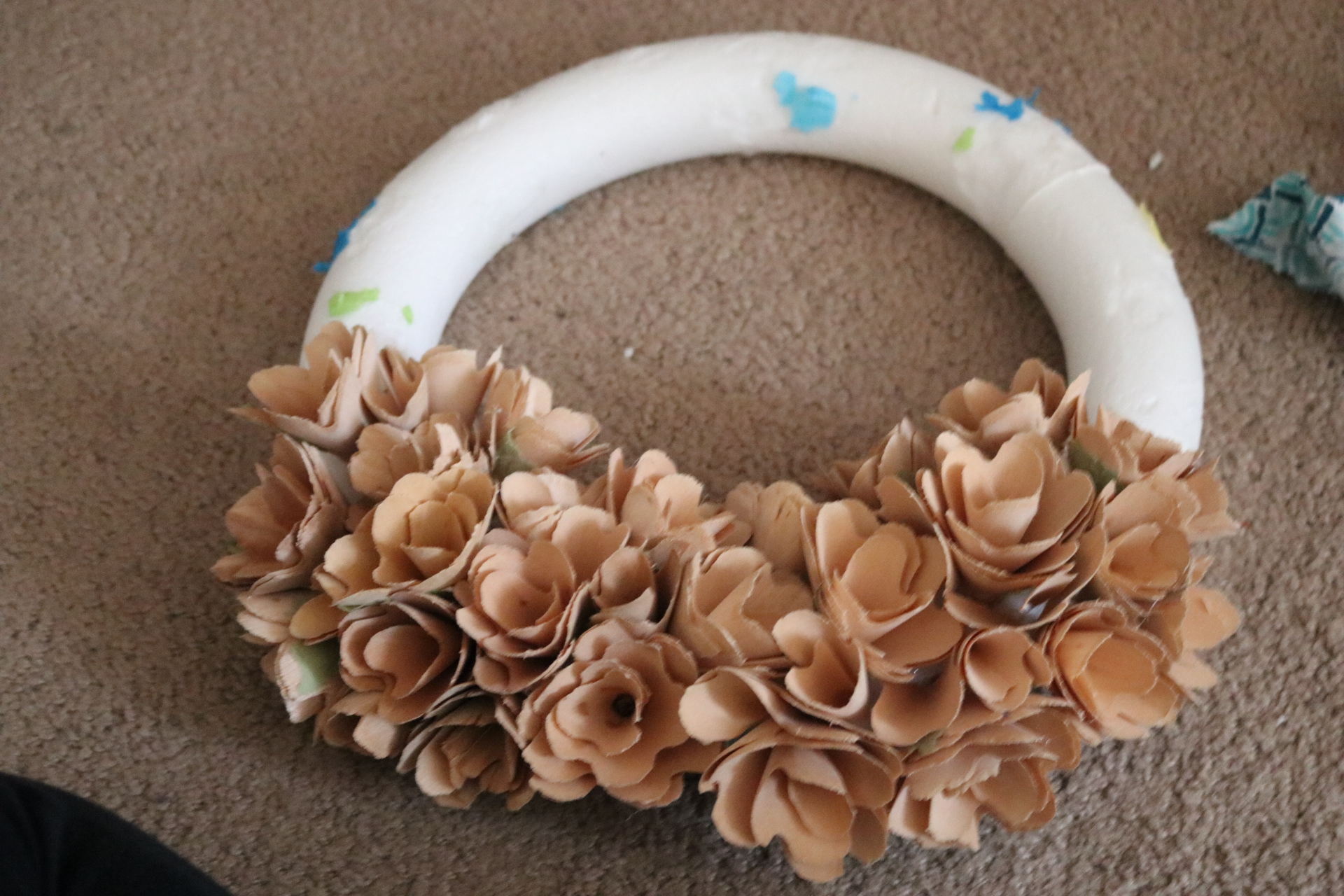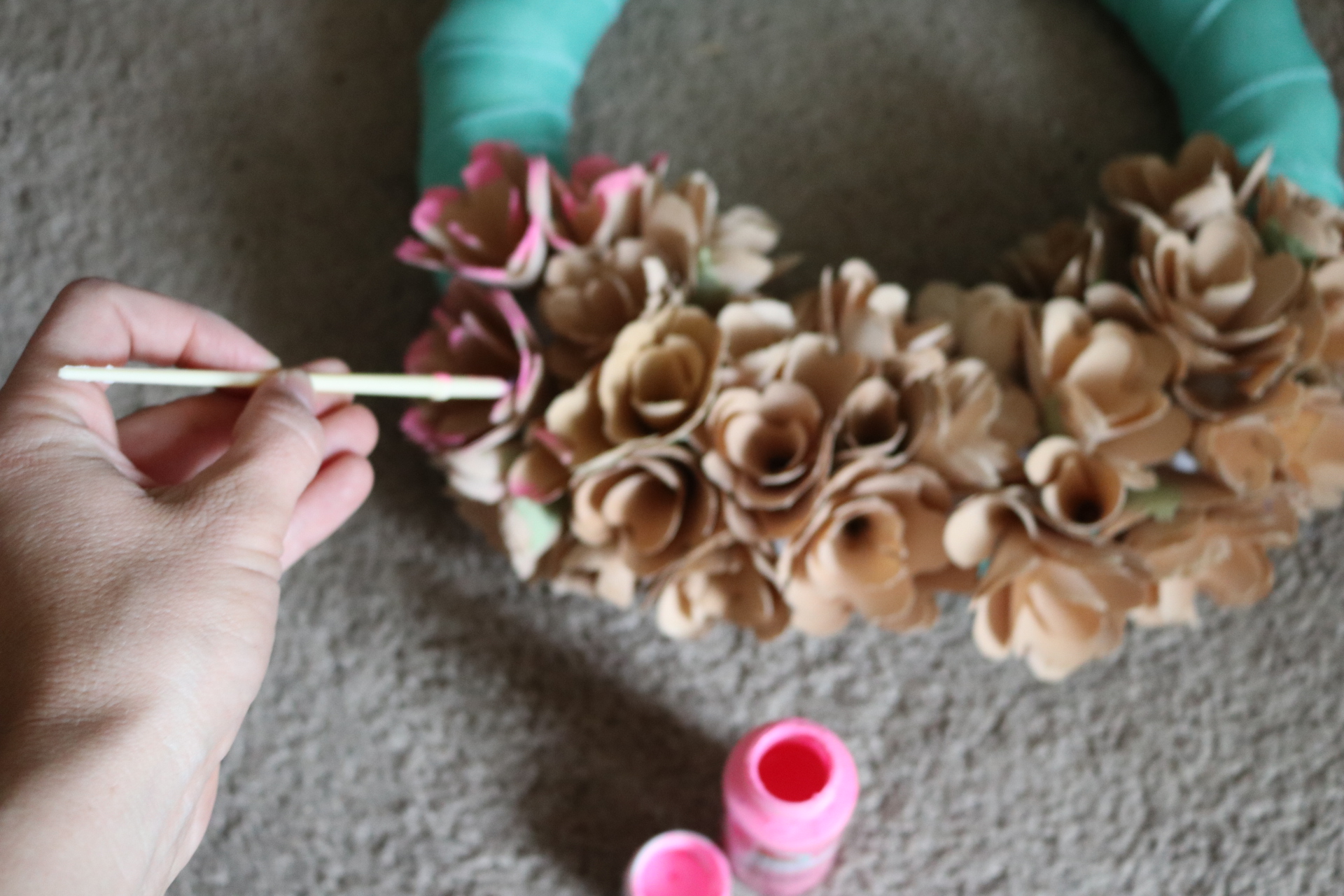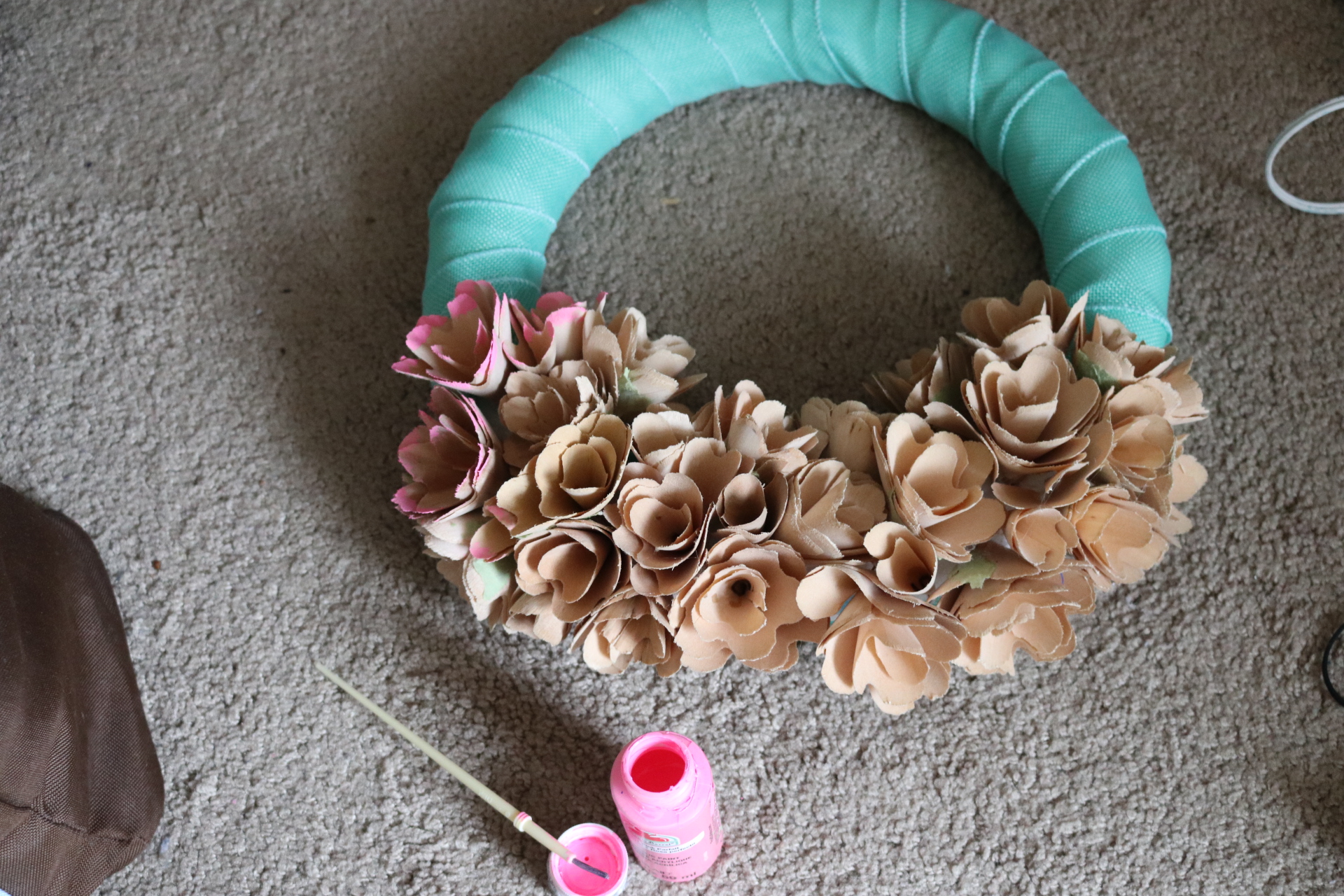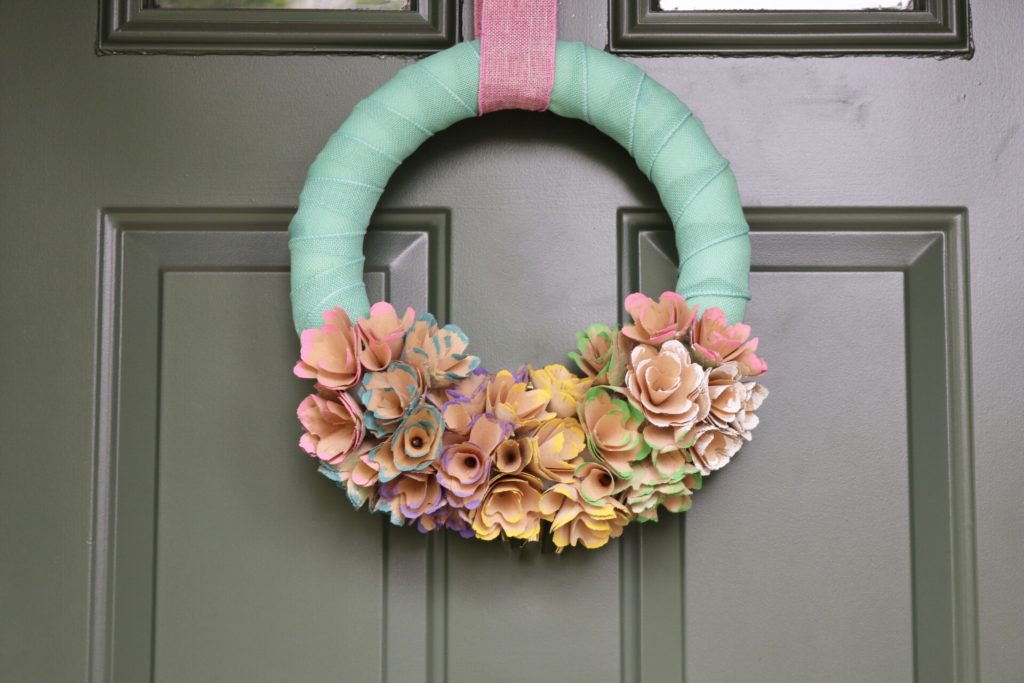 I also used the wreath inside to decorate for Easter and I just put different wording on it.  Here it is: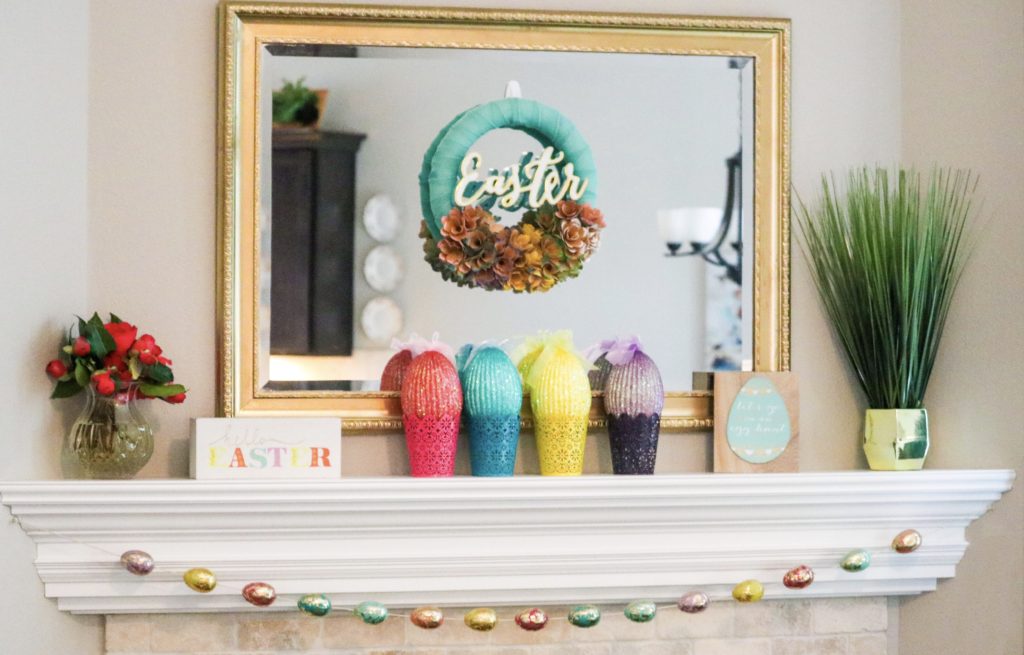 You can see more about the Easter decor here.
I ended up using the box for my bathroom decor that you can see here.
Does the wreath need something more?  I'd love to hear your thoughts and input!  Thanks for stopping by!  Love you all!